Herb Roasted Cashews
It is Grab Some Nuts Day today and myself and a group of bloggers are getting nutty!! I thought I would do something sweet but then thought of my huge herb potted garden I have on the deck and came up with Herb Roasted Cashews.
I have made roasted nuts like this before and love to serve them as part of an appetizer for company. Nothing could be simpler, really. All of us in this family are crazy about nuts.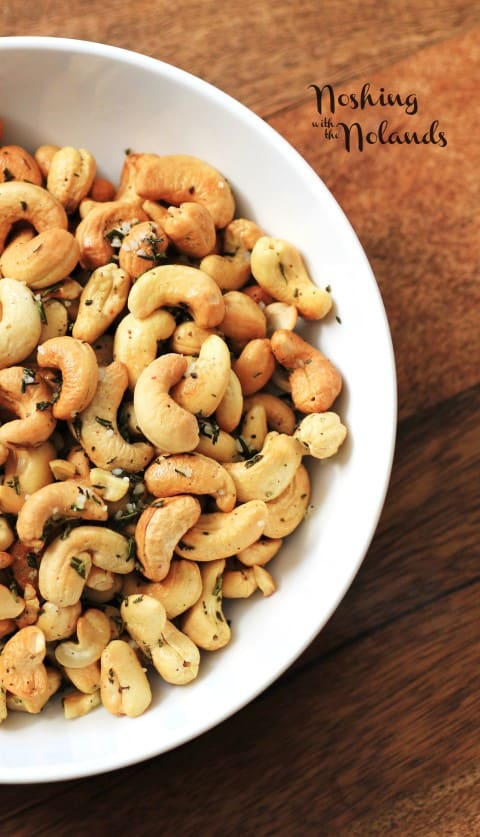 My mother really liked cashews and I find them a classy nut. I was able to find them raw, unroasted and unsalted so that was perfect for what I wanted!!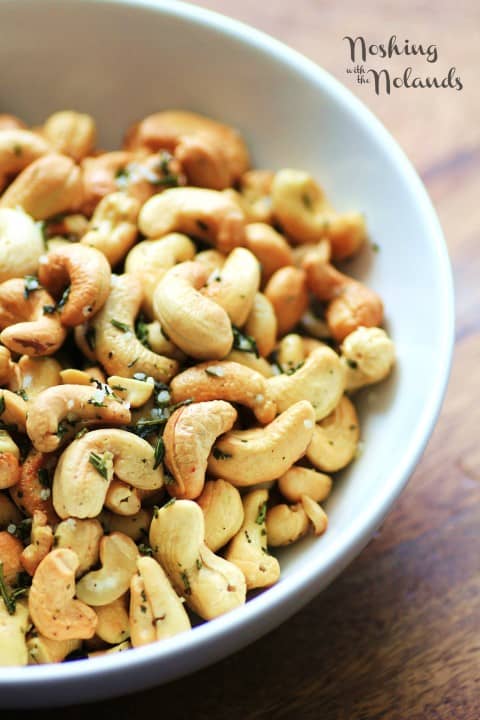 In our grocery store there is a nice selection of nuts and fresh made nut butters. I like to give nuts as gifts also, of course making sure there is no allergies!!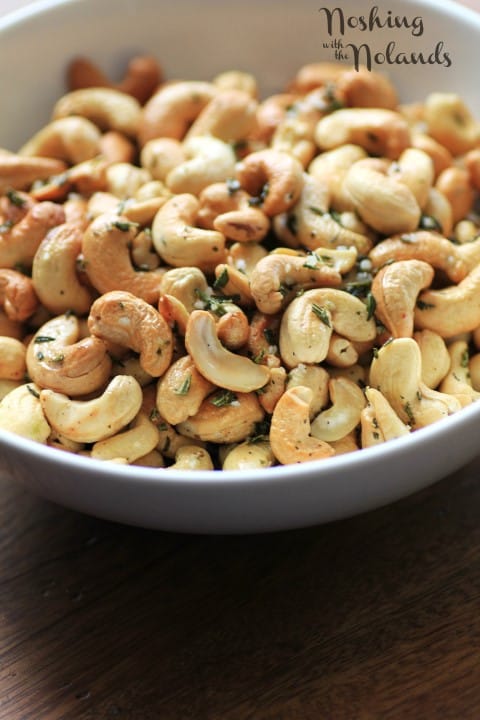 The rosemary and thyme are a perfect combination for cashew nuts. Coating them with good quality olive oil and a small amount of Kosher salt adds to the over all enjoyment of snacking on these delightful nuts.
Yield: 6-8
Herb Roasted Cashews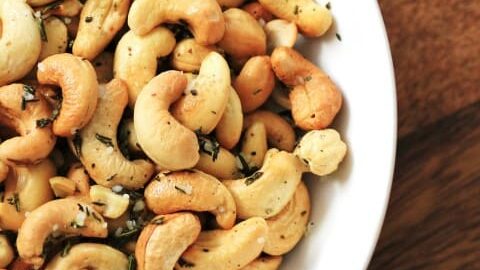 A simple and delicious Herb Roasted Cashew that can be served as a snack or appetizer!!
Ingredients
375 gms 13 oz. raw cashews
1 1/2 Tbsp. extra virgin olive oil
1 Tbsp. fresh rosemary, chopped
1 tsp. fresh thyme, chopped
Fresh black pepper to taste
1 tsp. Kosher salt
Instructions
Mix all the ingredients together in a bowl. Toss well and spread onto a rimmed baking sheet. Bake at 375F for 10-12 min. until lightly browned.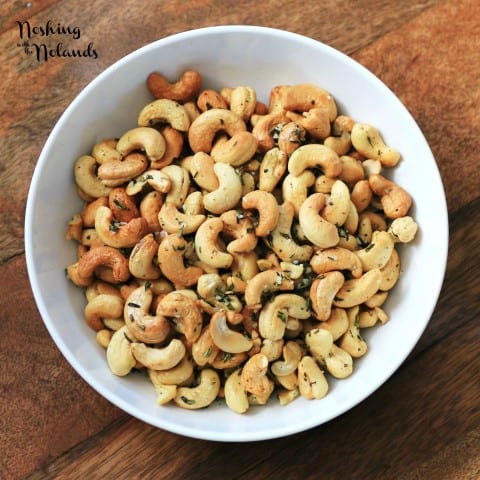 Be sure to visit all the other Nutty Participants for Grab Some Nuts Day: