It is Monday again after a big weekend of football watching. We had a little party here but didn't serve up chili. Do you need your chili fix too? I have Mouth Watering Mondays – Best Damn Chili Ever for you today. I have pulled this from the archives from last February where we did a contest for #SundaySupper. I felt I had to come up with a catchy title, something that I thought would be eye catching.
This chili is easy to make in your slow cooker and has all the flavor that you would want from beef, chorizo, chipolte peppers, onions, garlic, sweet peppers, fire roasted tomatoes, San Marzano tomatoes, red wine, loads of spices like chili, cumin, cinnamon plus lots more. It is a creative chili for me, one that I have been thinking about again, as we will be making this for church for weekend for a fund raiser. I hope they don't mind the title!!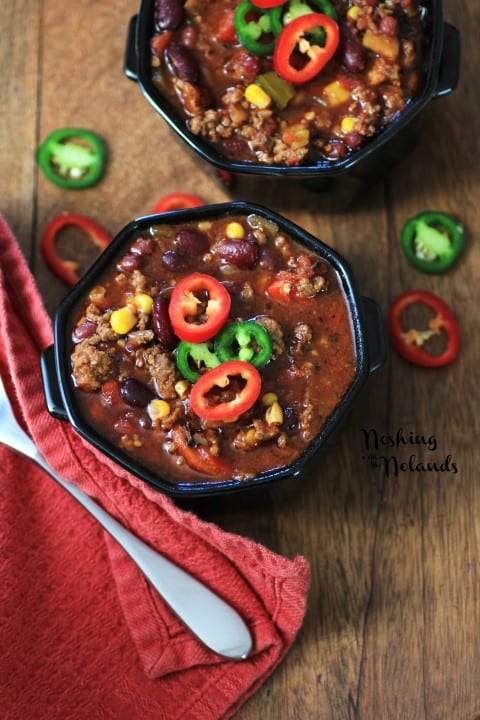 I love a meal like this on a cold, cold February day. It warms you to your soul. Plus the aromas from the slow cooker fill your home with goodness also. This recipe has a little bit of heat but nothing crazy, if you like it hotter, amp it up with some fresh jalapenos as you see here!!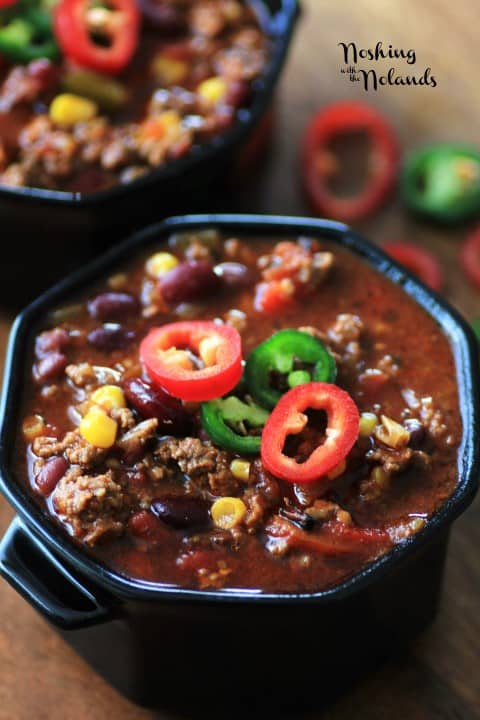 There is a running controversy of chili with beans or not! I don't think I have had a chili without beans, I sure like them in there and they are so healthy for you too! This chili has two different kinds of beans. Click HERE for the recipe so you can enjoy this one soon!