Hot Baked Sandwich
Ken is in the kitchen again experimenting with a recipe that he saw called Kentucky Hot Brown Bake. He changed it up a bunch and called his a, Hot Baked Sandwich. This would be a great sandwich for game day, or brunch, lunch or weeknight dinner! A sandwich that is ooey gooey and delicious, hot out of the oven.
The recipe itself had already been adapted from an Italian Layer Bake so this sandwich is extremely versatile. You can make it how you like. Ken's first attempt, we found was too moist and left the sandwich soggy, so we omitted some of the tomatoes and dried the ones out that we used, with a little with salt and drained them on paper towels. You can omit them completely if you like.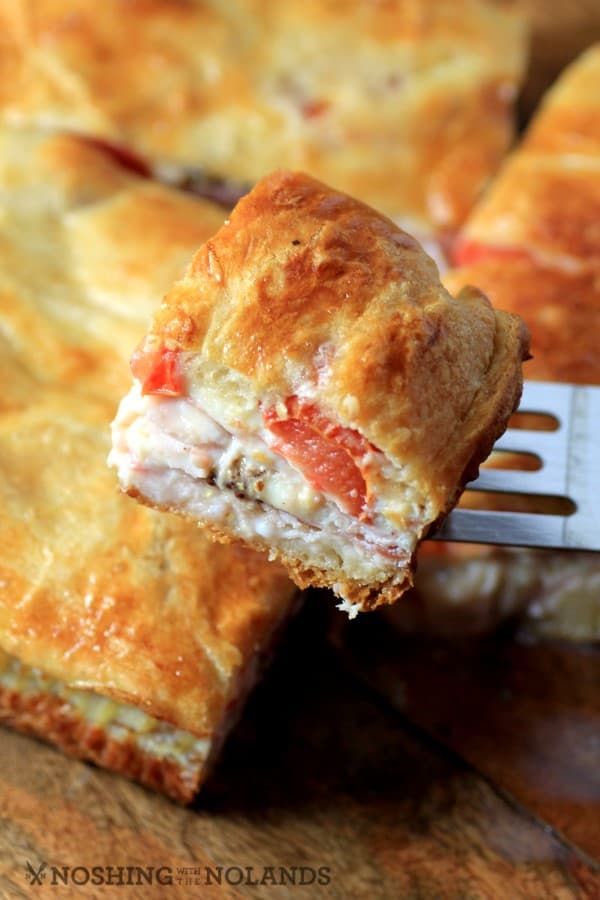 If you popped over to the other pictures you can see that this one is less moist but still a gorgeously gooey sandwich, the eggs form a custard inside the sanwich the top is crispy and golden browned.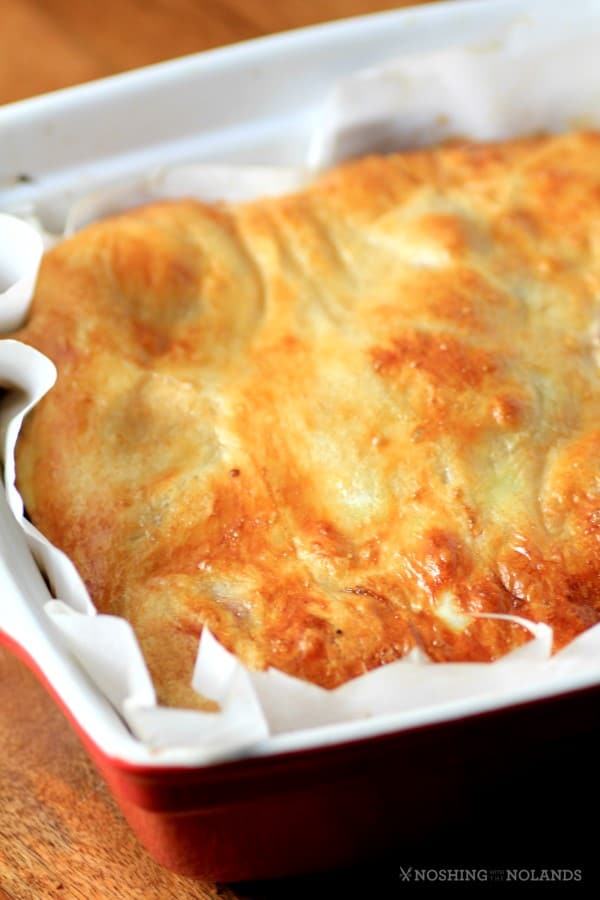 The sandwich is baked in parchment so you can easily pull it out of the baking dish to then slice and serve! Think of all the variations you can do with this amazing recipe. It is really quite endless and so very easy!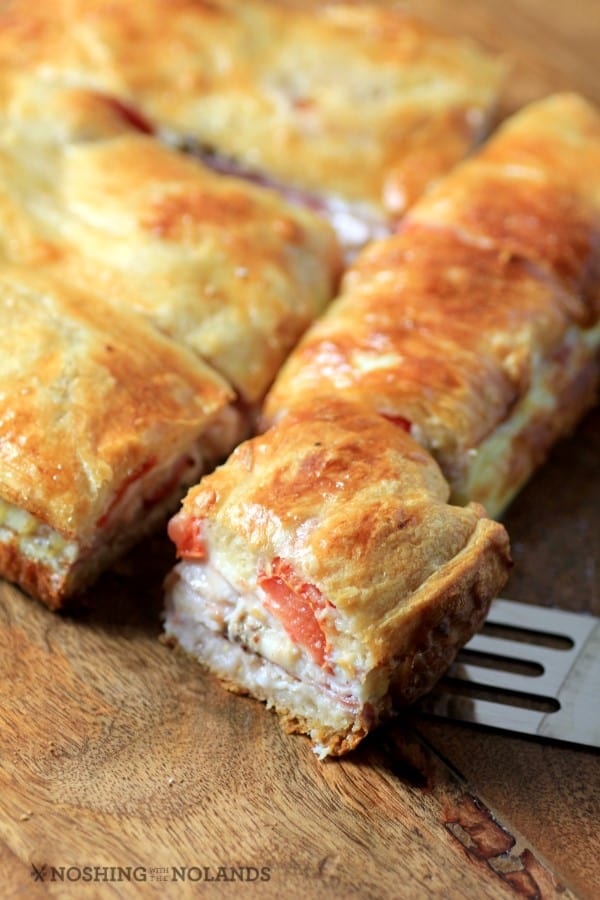 Try this sandwich on for size at your next function or for a casual dinner. Change it up to what you like inside or try our version. Anyway you slice it (pun intended) you will love it!!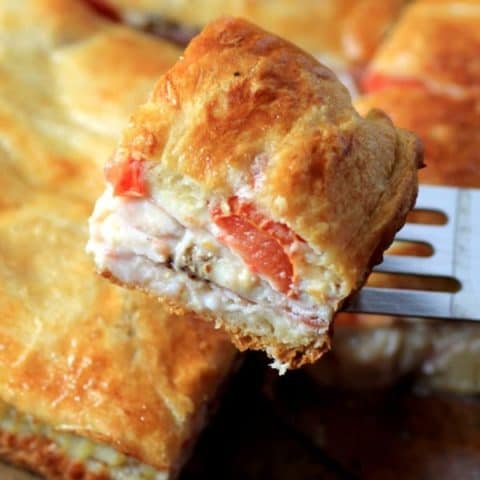 Hot Baked Sandwich
Yield: 9-12 servings
Prep Time: 20 minutes
Cook Time: 45 minutes
Total Time: 1 hour 5 minutes
An ooey gooey Hot Baked Sandwich with layers of turkey, ham, cheese and tomatoes that the whole family will love!!
Ingredients
8 oz. package crescent rolls
8 oz. slices smoked turkey
8 oz. slices ham
3 oz. sliced gruyere or swiss cheese
3 oz. sliced mozzarella cheese
2 roma tomato, sliced, salted and drained on paper towels
4 eggs, beaten
Salt and pepper to taste
1-2 tsp. whole grain mustard
Instructions
Preheat the oven to 350F. Take the crescent roll from the packge, unroll and separate into two even squares. Line the bottom of an 8" baking pan with parchment paper. Place in the one square of crescent dough, pressing the dough to fit the pan. Spread with the grainy mustard.
Layer in half of the turkey, ham and cheese. Salt and pepper to taste. Pour half the eggs over top. Repeat the layers, then add the tomatoes on top. Pepper to taste.
Top with the remaining dough and pour the remaining eggs on top.
Bake for 30 min. covered with foil and then another 10-15 min. with the foil off.
Let sit for 15-20 min. before removing from pan.
Recipe adapted from
Eat at Home Cooks
.