Mushroom Wild Rice Soup
Cookbook review day today with a gorgeous Mushroom Wild Rice Soup from Secrets of Healthy Cooking by Barbara Seelig-Brown. I love cookbooks, I can not lie!! I have loads of them and want more, especially when they are as delicious looking as this cookbook. Plus the added bonus of it being a Guide to Simplifying the Art of Heart Healthy and Diabetic Cooking.
Can you really have healthy and delicious? You sure can and this cookbook proves it! Barbara Seeling-Brown shows you that mastering healthy cooking at home is obtainable by teaching you heart-healthy meals in a flash!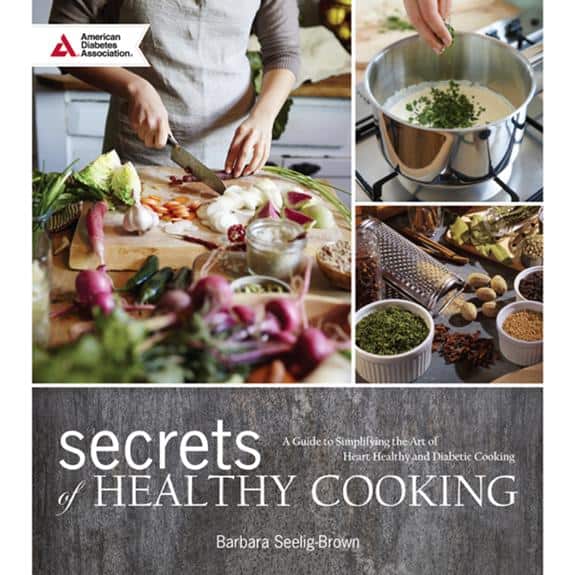 I have made two recipes from this cookbook, the first a magnificent Fennel, Red Onion, and Orange Salad to go with Salmon En Papillote when we had my girlfriend Trisha visiting from Ontario. Today's recipe was so enjoyed by all, a little bit different for us as I rarely add rice to a soup but heck there was pancetta in it so I knew it was going to be a hit. I actually liked the pancetta better than traditional bacon in the soup, smaller pieces and lighter flavored.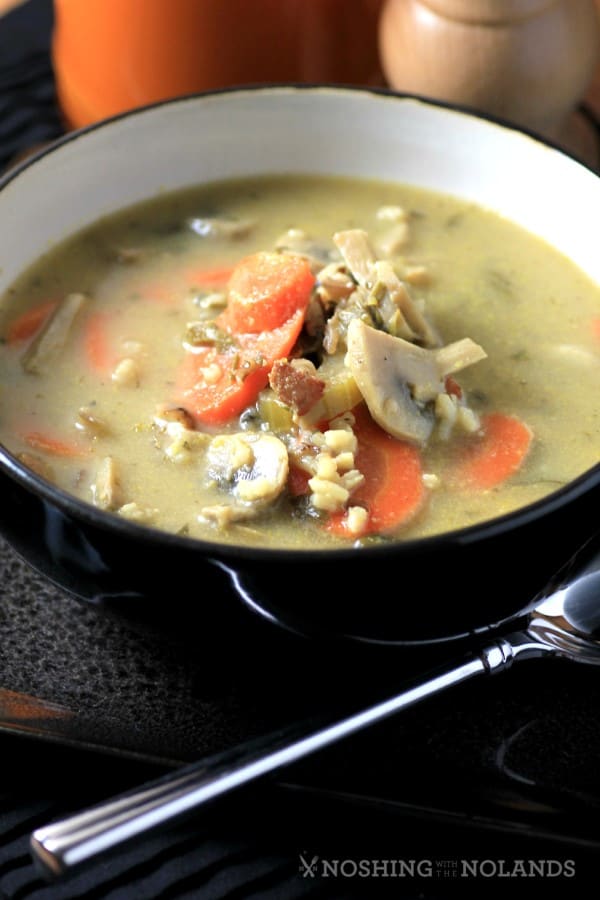 There is nothing more warmly received in this house than a bowl of soup in the fall. The cookbook has more than 80 diabetes-friendly recipes like Salad Pizza, Spicy Garlic Ginger Chicken, Key Lime Swordfish with Apple Radish Salad, Olive Oil Cake with Raspberries and Cream and Black Bean and Peach Salsa to name just a few.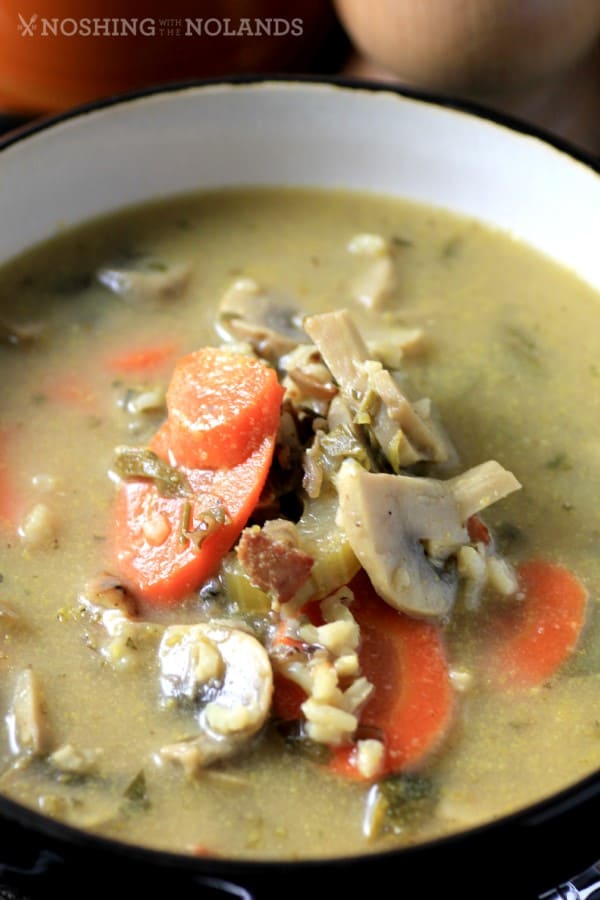 Big hearty chunks of vegetables plus lots of garlic, pancetta and fresh herbs make this soup absolutely a must try! The cookbook has you sticking to a budget while making high quality, healthy choices in a fast and efficient recipes. There are gorgeous photos and complete step-by-step instructions that take the guesswork out of learning to cook healthier.
About the Author – Barbara Seelig-Brown is the host of Stress Free Cooking and also author of a companion cookbook of the same name. Barbara also teaches healthy cooking classes and writes about food and wine. Her extensive career includes being a cookbook author, food columnist, radio personality, food blogger and television host.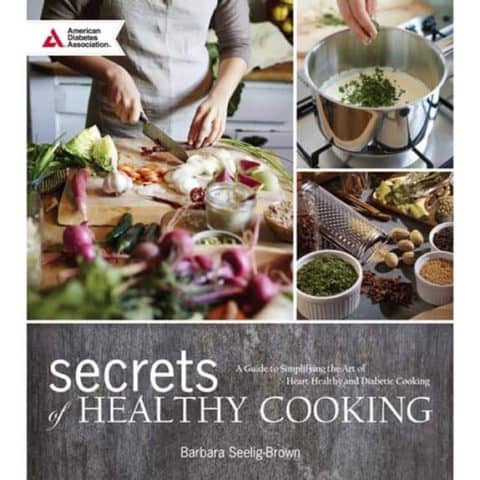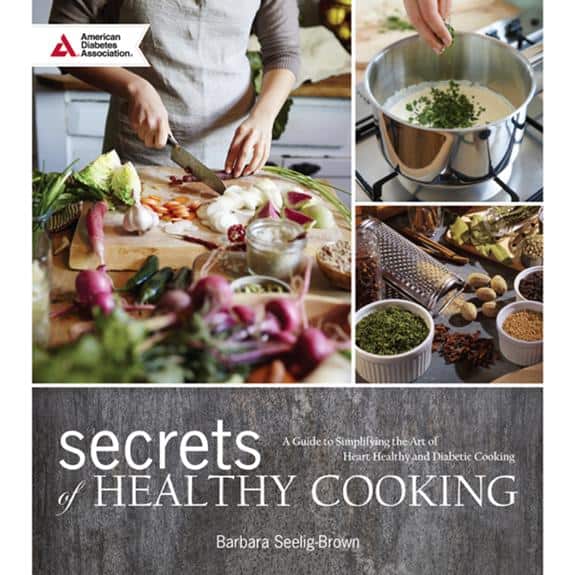 Mushroom Wild Rice Soup
Yield: 10 - 1 cup servings
Prep Time: 20 minutes
Cook Time: 1 hour
Total Time: 1 hour 20 minutes
Mushrooms are low in calories so they are a given for healthy cooking. I like to add the wild rice to the soup to round it out.
Ingredients
4 oz. diced pancetta
1 tsp. extra virgin olive oil
1 cup diced onion, (about 1 medium)
3 cloves garlic, minced
2 carrots, sliced (about 1 cup)
2 stalks celery, sliced (about 1 cup)
24 oz. mushrooms, sliced
1 cup uncooked wild rice
1 envelope chicken broth concentrate
2 quarts water
1 cup fresh parsley, chopped
1/2 cup fresh basil, chopped
1 tsp. Worcestershire sauce
Instructions
Place pancetta and olive oil in 6- or 8-quart soup pot. Brown the pancetta. Add onion and garlic and cook until onion is translucent.
Add carrots, celery, and mushrooms and cook until mushrooms begin to brown.
Add rice, broth concentrate, water, parsley, basil and Worcestershire. Bring to a boil. Reduce heat to low and cook until rice is tender, about 45 min.