Pineapple Walnut Raisin Coleslaw
We have been eating plain old coleslaw for years. You know grab a bag and make up a mayonnaise type sauce or buy a bottle of coleslaw dressing, toss it all together and a way you go. It is good but I was tired of it. Needed to jazz it up somehow. So I thought of adding in some additions and created this Pineapple Walnut Raisin Coleslaw. A delicious summer side for picnics, BBQ's, potlucks or for just about any night of the week.
I love the crunch of coleslaw but then added in more from the walnuts. The sweetness from the pineapple and raisins are also welcomed inclusion in this salad. All of the flavors go so perfectly together giving you a change from the same old, same old.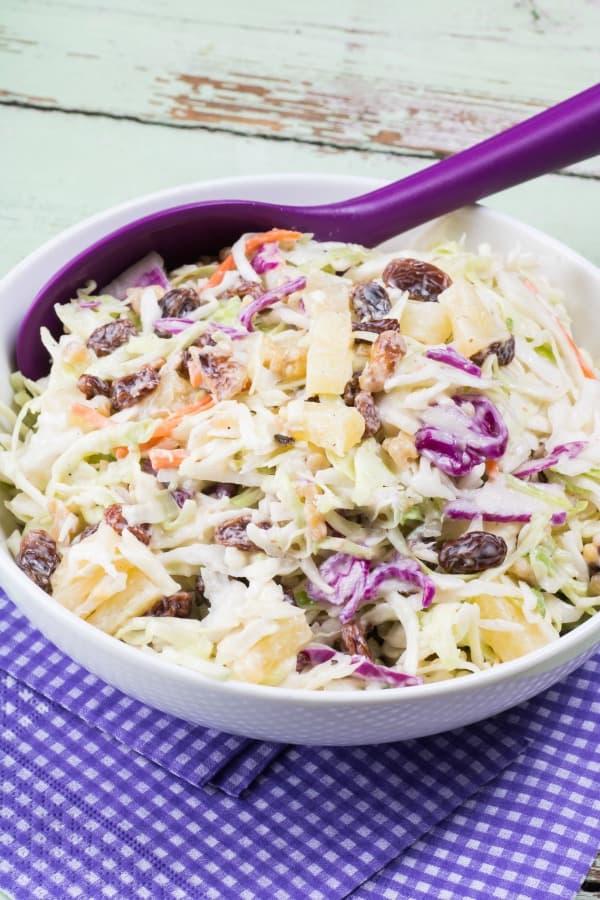 I love summer foods, they are so cool, refreshing and satisfying like this salad. Grab a big scoop and load up your plate. This would be great with pork or chicken but would fair well with steak and fish also.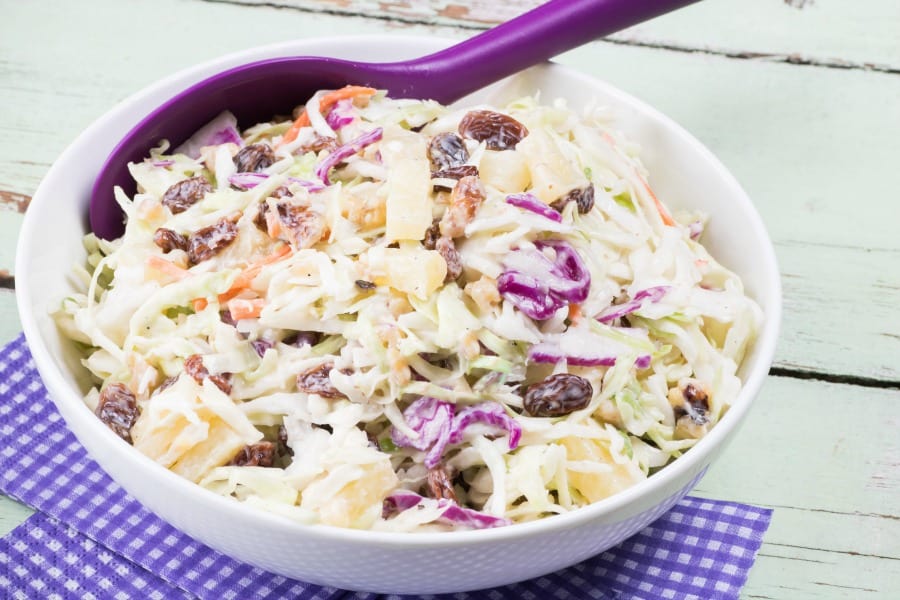 I think once you have tried this coleslaw you will never want to go back to just plain old coleslaw. This one just has so much more going for it and the extras can't be easier to add also. The one thing I do like to do is plump up the raisins in some hot water but that takes little effort and they sit and plump while you get the rest of the ingredients together.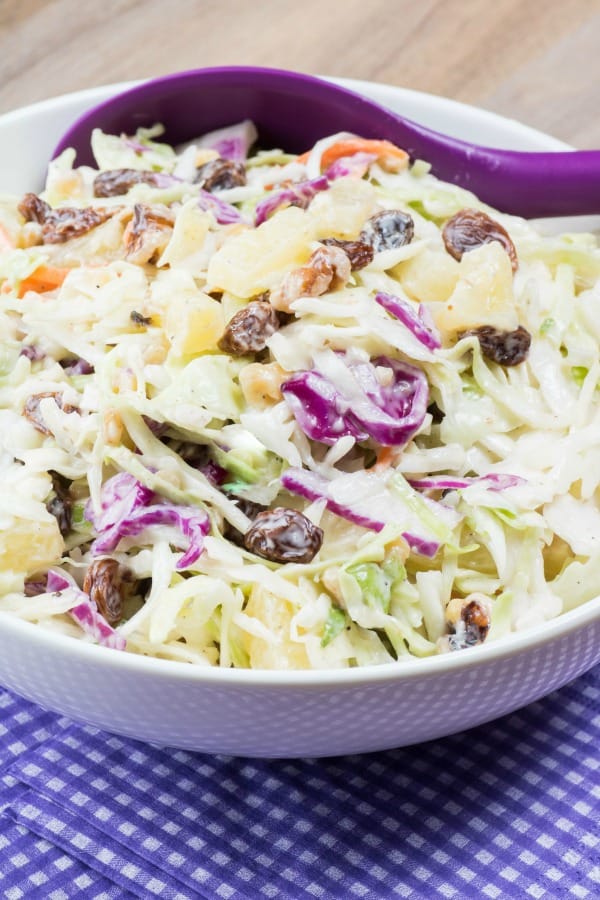 If you are needing to take a salad to someone's house for the summer months this is great and portable. You can leave the nuts out until you arrive and add them at the last minute so they won't soften at all. I love all the fresh summer colours in here too.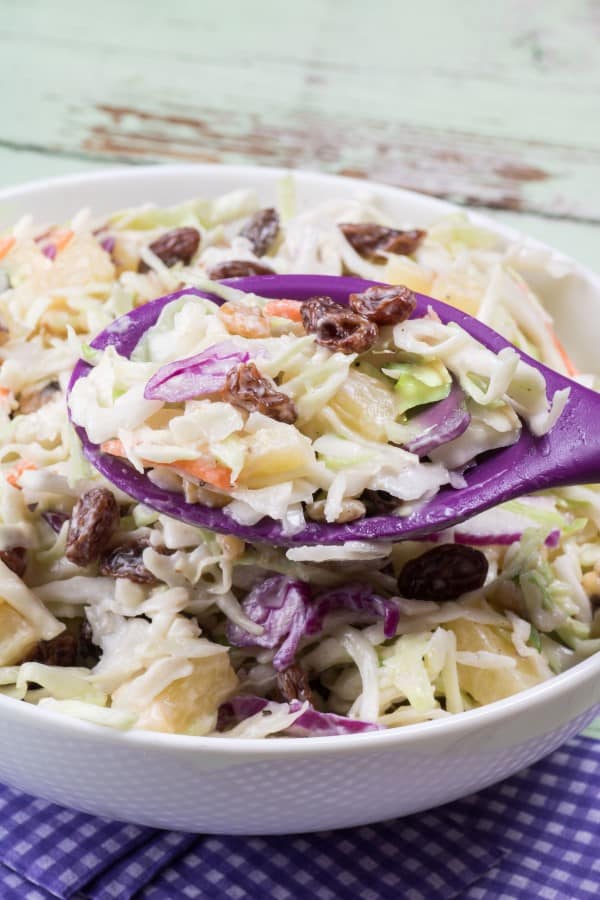 The Recipe
Yield: 8 servings
Pineapple Walnut Raisin Coleslaw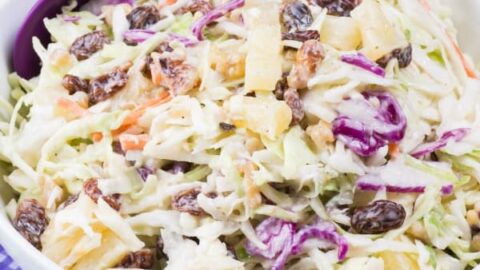 Ingredients
1 lb. of shredded cabbage coleslaw mix with carrot
14 oz. can of pineapple tidbits, drained
1/2 cup raisins
1/2 cup walnuts, chopped
Dressing
1/2 cup mayonnaise
2 Tbsp. cider vinegar
1 Tbsp. sugar
Salt to taste
Freshly ground pepper
Instructions
Soak the raisins in hot water for 10 min. and drain well, set aside.
Whisk together the dressing ingredients. In a large bowl add the coleslaw, pineapple, raisins, and walnuts. Toss gently.
Add the dressing and toss well to incorporate. Chill and serve.
If making well in advance leave the walnuts out to toss in just before serving. Best if served the day of making.