Picnic Essentials
Picnic Essentials – Now that springtime is here and the weather is warm, picnic season is back. I love a good picnic – whether it's a romantic date or a fun family outing.
Here in Calgary you can pre-book a location. For locations here in town check out this helpful post, Calgary Parks with Bookable Picnic Sites. Search locally for locations in your area.
I've written before about some games and activities for picnics. I've also discussed the best food to take on a picnic. Here's the rest of what you need to make a picnic memorable.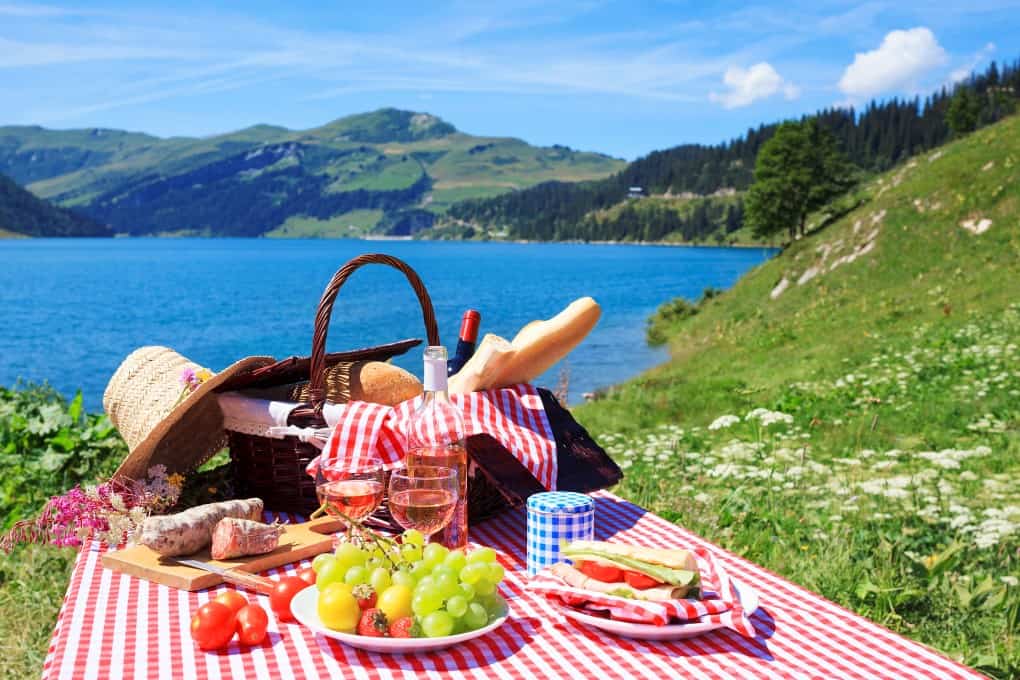 A Blanket
Unless you know the park you're going to has tables that will be free when you need them, you'll want a blanket. You could grab any blanket that's lying around but an outdoor blanket will serve you best.
The best options have a waterproof side and a fuzzy side. Lay the waterproof side on the ground and say goodbye to worrying about damp grass.
The waterproof side prevents insects from coming through the weave of the blanket too. The best part about using a blanket with a waterproof side is that the dirt will wipe right off of it!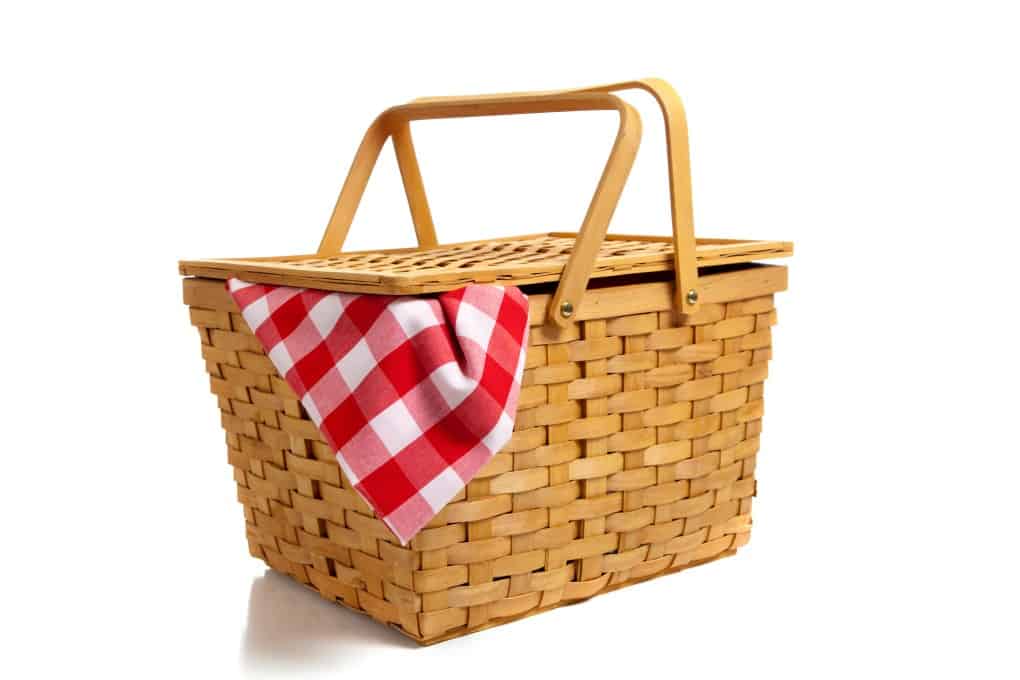 Picnic Basket
When you think of a picnic basket you probably think of a wicker basket with two big handles. It's the classic for a reason but that doesn't mean you need to go out and get one.
You can use a small soft sided cooler with handles, a backpack, or even a cute shopping tote. So long as whatever you choose can fit everything you're bringing and keep it from being squished it will work.
If you're set on a traditional picnic basket, try searching at antique and flea markets for a vintage find.
Keep all of your picnic essentials together so you aren't searching the house every time you want to run out for a quick picnic.
Dishes
There's a good argument to be made for investing in some reusable picnic dishes. For one, it's better for the environment to wash reusable dishes rather than buying more disposable ones each time.
You can get some really nice unbreakable dishes in plastic, glass, or enameled metal that will look really classy. When it comes to utensils, bringing metal ones is both better for the environment and for your meal.
Trying to cut a sandwich with a disposable plastic knife is no fun. You may want to go with outdoor patio ware for your wine glasses – they won't break if they fall to the ground.
A wood cutting board can serve a dual purpose – both for cutting vegetables or cheese and for serving. I always bring a small one; they come in very handy.
Don't forget to pack any serving utensils you might need – such as a corkscrew or bottle opener if you're having drinks or a paring knife for any cutting.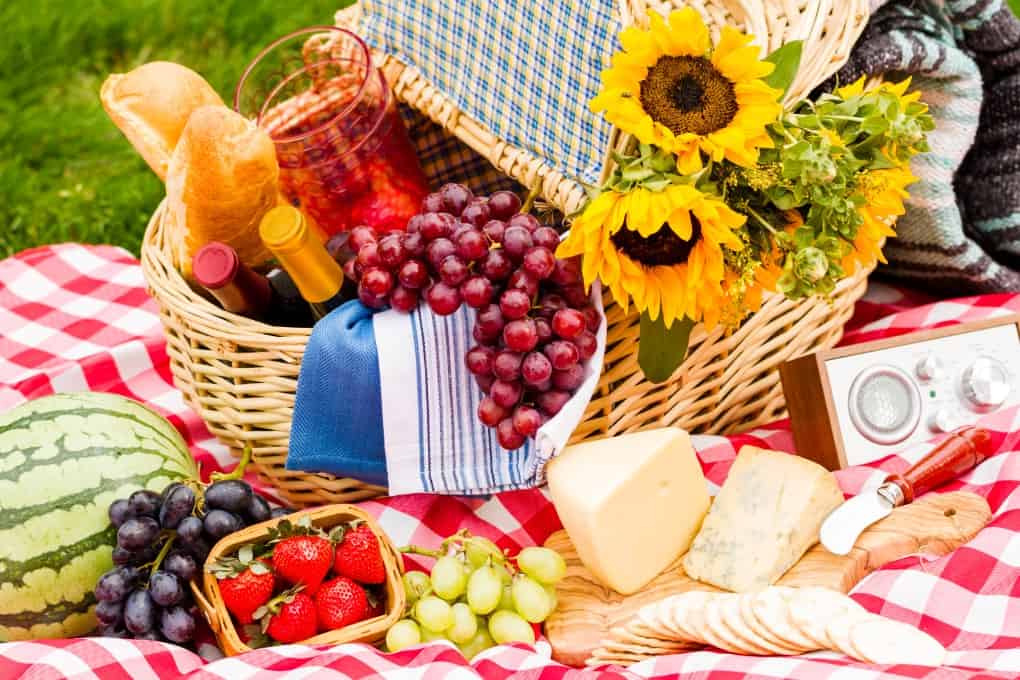 Ice Packs
Whether or not you're using a cooler, if you've got anything with a cream or milk base you'll need an ice pack to keep things cool.
Soft ice packs won't risk breaking anything in your picnic basket but will help keep your food at safe temperatures. Because you want to have memories of your picnic, not the food poisoning you got from warm mayo.
Garbage Bag
Picnic sites either don't have garbage bins where you can find them or they're gross and overflowing with trash.
Leave nothing but footprints by bringing a bag to take your garbage and recycling back home with you.
Napkins
Cloth napkins are a great option for your picnic. They're heavier than paper napkins so they won't fly away with a breeze.
Another option is a roll of paper towels. They'll help clean up a spill or a mess but won't blow away either.
Other Considerations
Location: You'll want a spot with some shade so you can keep both you and the food cool. Try to find some flat ground so you don't need to worry about glasses falling over.
Alternate location: even the best laid plans can fall victim to Mother Nature. Scout out an indoor location if you can't postpone the picnic to another day. An indoor picnic can be fun, bring some cards and make the best of it.
With these tips and tricks up your sleeve you'll be ready to make the most of picnic season! What's your best picnic tip?