Do you love blueberries as much as I do? I love those little blue spheres bursting with a sweet and tart flavor all wrapped up in one. They make you want to eat one after another. Blueberries go into so many recipes with ease!! That is why I wanted to share with you 40 Bodacious Blueberry Recipes.
What can I use blueberries for? That is kind of a crazy question, maybe it should be what can't I use blueberries for? Blueberries are the very best and so versatile, they can take you from breakfast to dessert and everywhere in between.
The categories we have for you today are Breakfast, Smoothies, Drinks, Salads and Desserts. Blueberries are a wonderful addition to so many recipes.
Blueberries can also be added to your mains like in this recipe for Herbed Pork Tenderloin with Wild Blueberry Sauce. They also make a great natural dye for items like deviled eggs which we did with Rainbow Easter Deviled Eggs.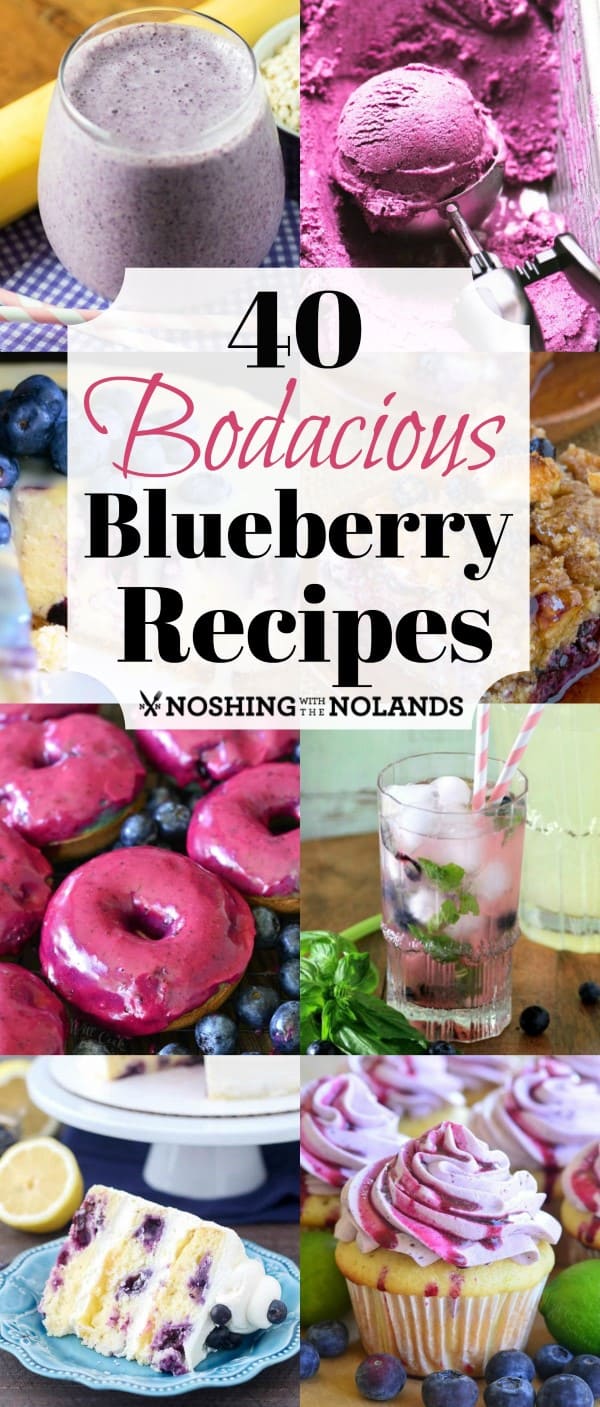 Do you grow your own blueberries? Many areas of the country are great for growing blueberries. They are something that I have not tried to grow yet though.
I do grow raspberries with success and strawberries with lesser success but do get a couple of delicious berries. There is nothing like fresh picked berries!
Enjoy these 40 Bodacious Blueberry Recipes!! Bodacious is the perfect word to describe them.
Helpful Items for These Recipes
This post contains affiliate links.
Rose Levy Beranbaum's Perfect Pie Plate, 9-Inch, Ceramic, Blueberry
Vremi 13 Piece Mixing Bowl Set – Colorful Kitchen Bowls Colander Mesh Strainer with Handles Measuring Cups and Spoons
BREAKFAST
Blueberries are a great way to start your day. We loved making and eating this Blueberry Rhubarb Jam. Blueberries can slide into so many recipes with ease, like a french toast casserole, muffins, donuts, breakfast cake, pancakes, scones, rolls and more!!
They liven up any dish with color and flavor! I know you will enjoy these recipes.
BLUEBERRY RHUBARB JAM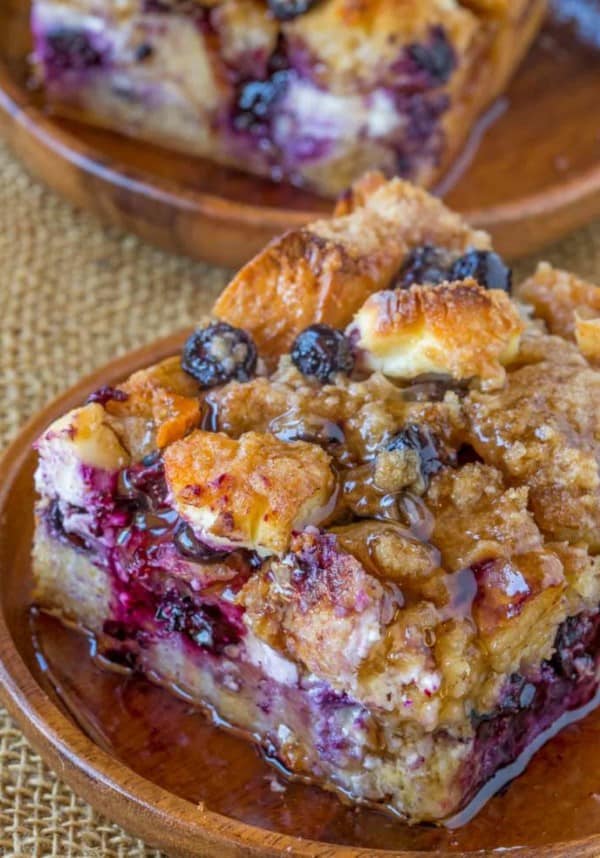 BLUEBERRY CREAM CHEESE FRENCH TOAST BAKE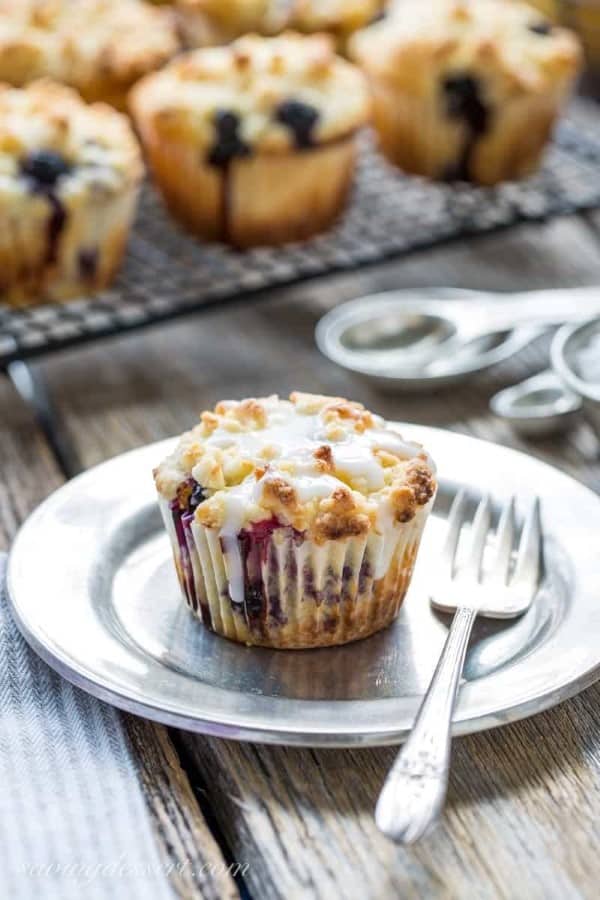 LEMON BLUEBERRY MUFFINS WITH CRUMBLE TOPPING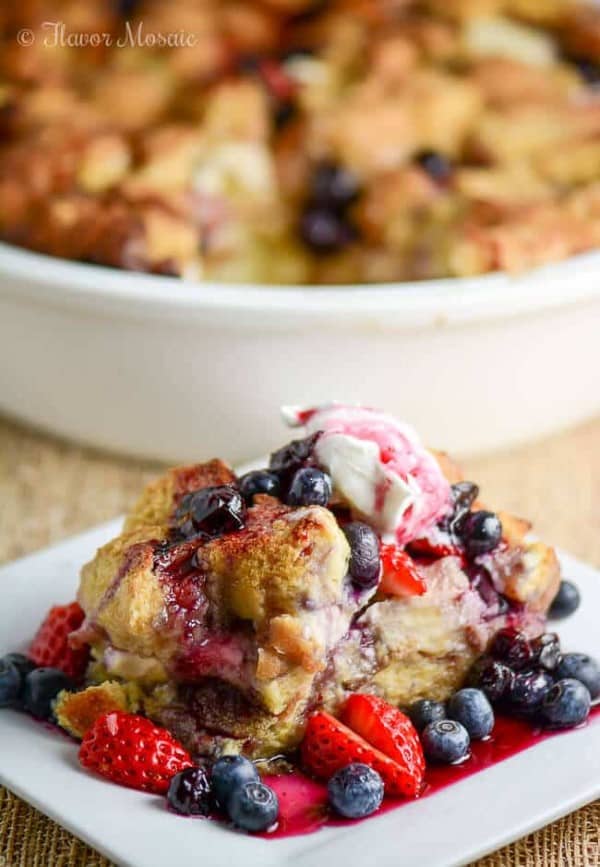 BLUEBERRY STRAWBERRY FRENCH TOAST CASSEROLE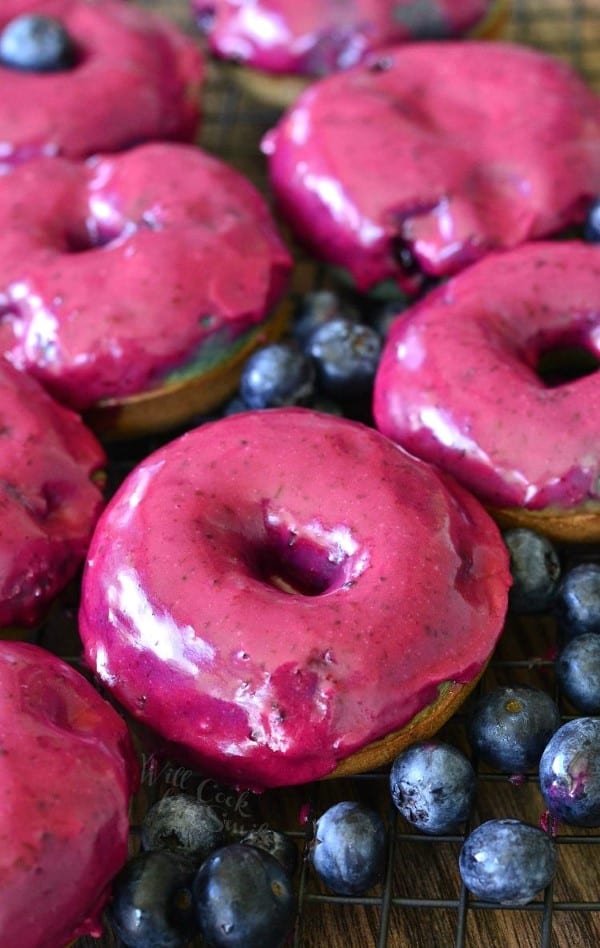 BLUEBERRY DOUGHNUTS WITH BLUEBERRY CREAM WHISKEY GLAZE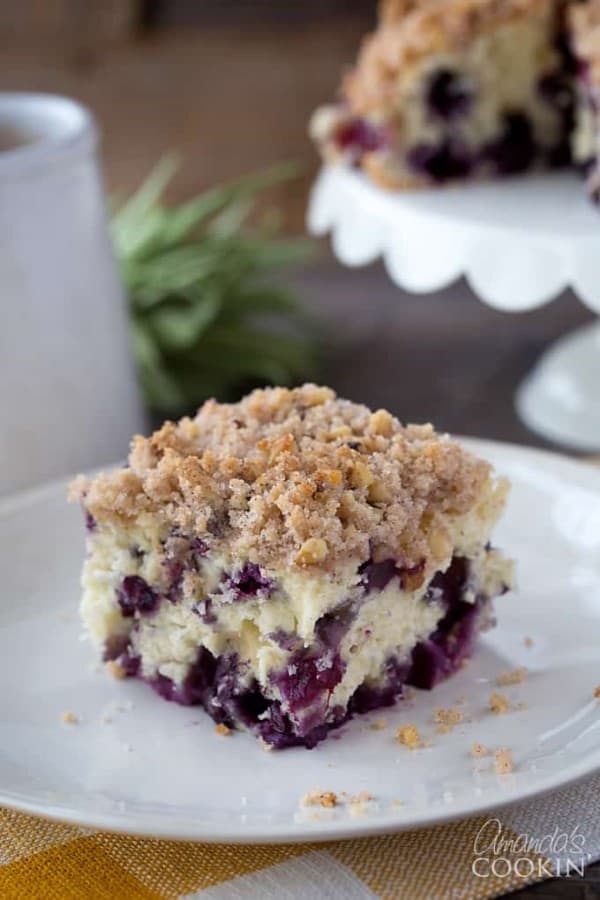 BLUEBERRY BREAKFAST CAKE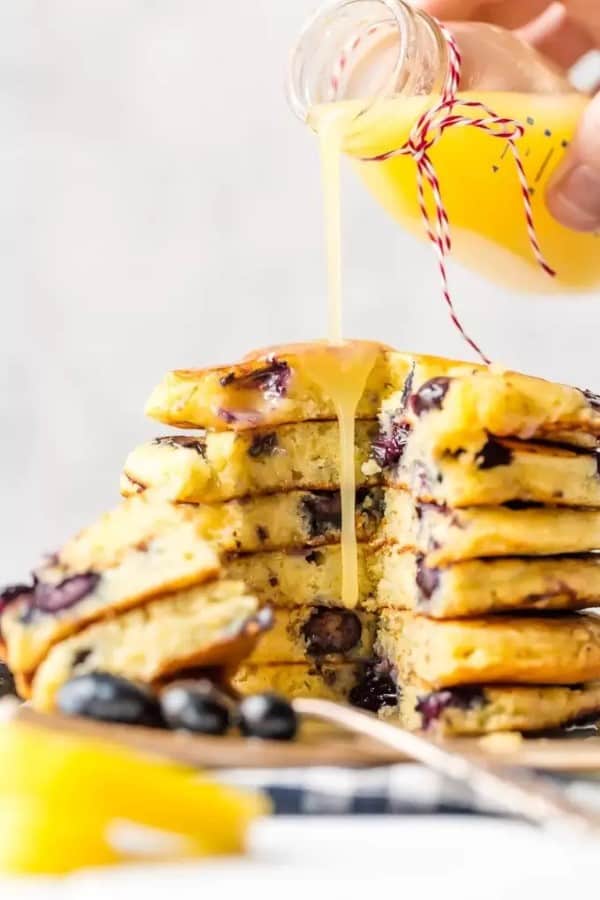 BLUEBERRY PANCAKES WITH LEMON SAUCE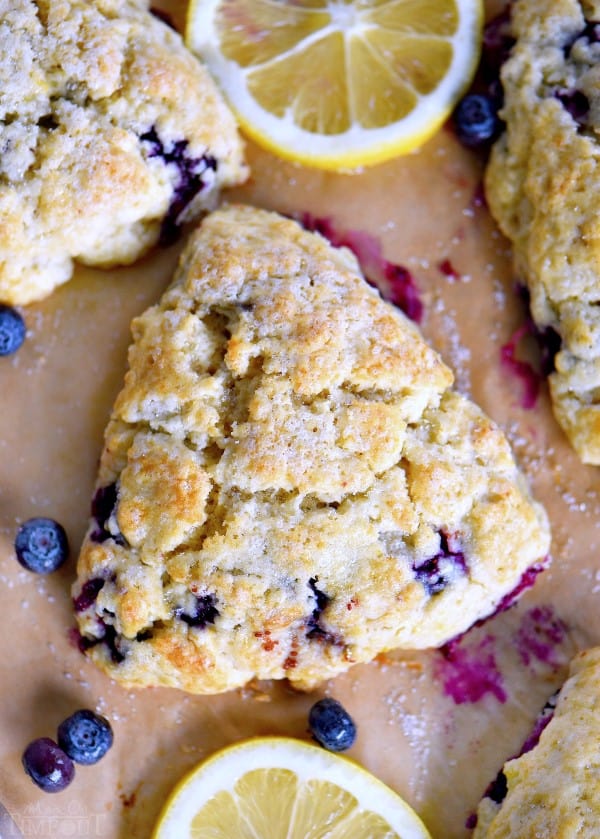 LEMON BLUEBERRY SCONES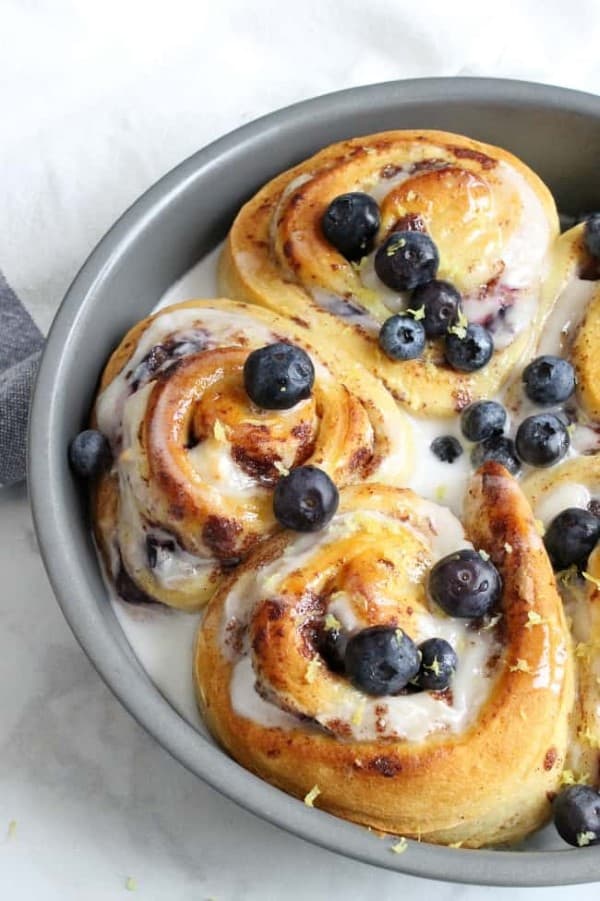 LEMON BLUEBERRY CHEESECAKE CINNAMON ROLLS
SMOOTHIES AND DRINKS
Woohoo to blueberries in smoothies and drinks, they pair up with so many other ingredients just beautifully. Whip up a healthy smoothie to start your day or kick back and relax at the end of the day with a cocktail.
Blueberries add such a pretty color to smoothies or are gorgeous floating about in a lemonade or cocktail. Whatever you please, grab some of these wonderful berries and get them added into some great recipes like these!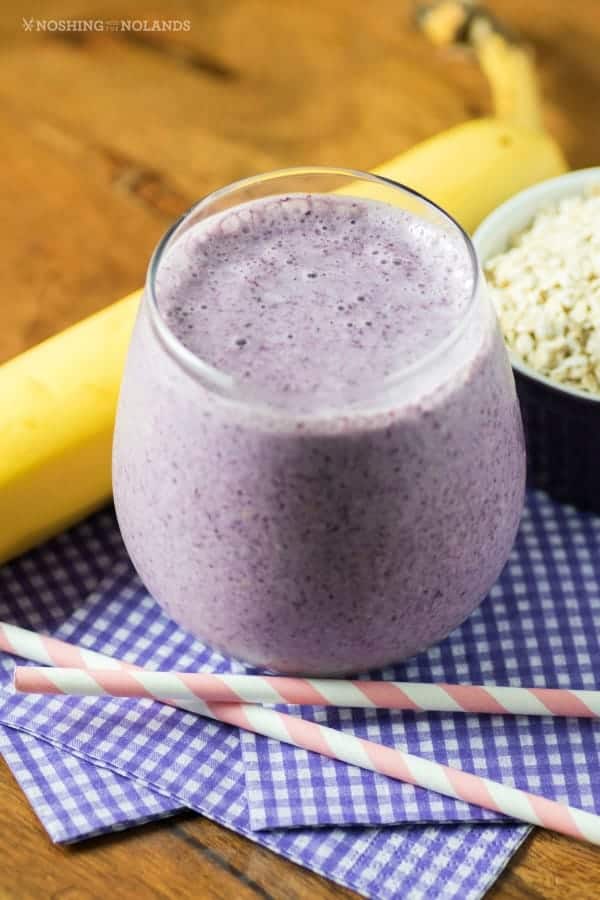 BLUEBERRY MUFFIN SMOOTHIE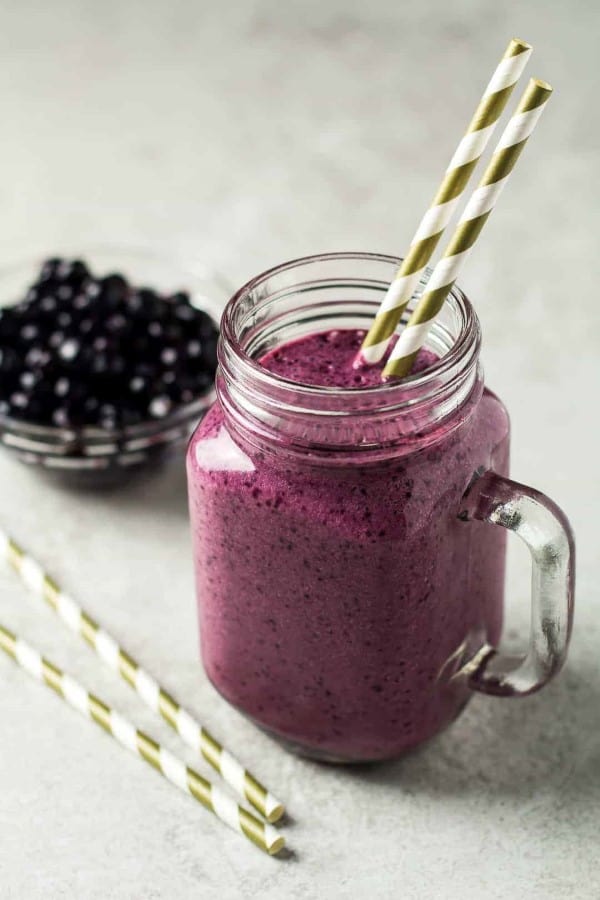 BLUEBERRY BREAKFAST SMOOTHIE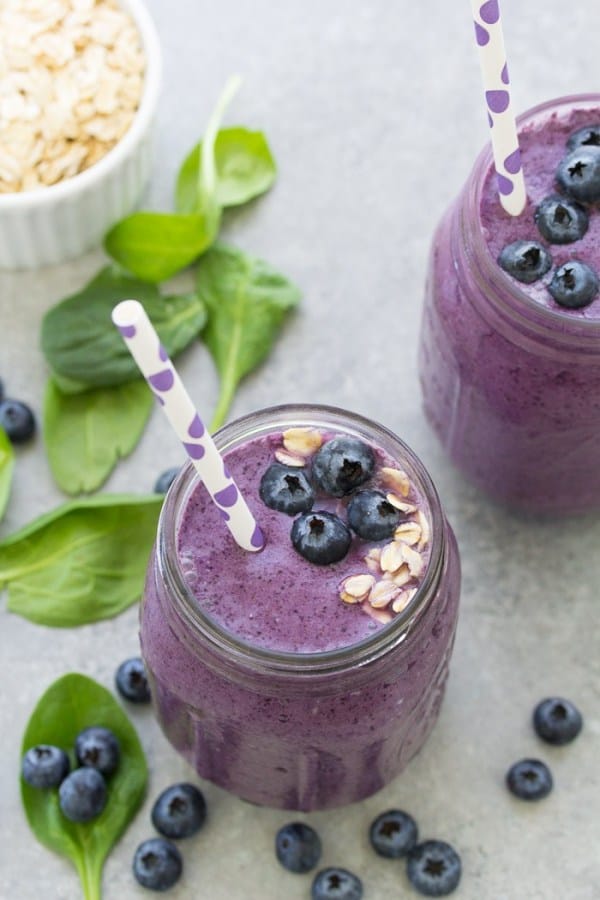 BLUEBERRY SPINACH BREAKFAST SMOOTHIE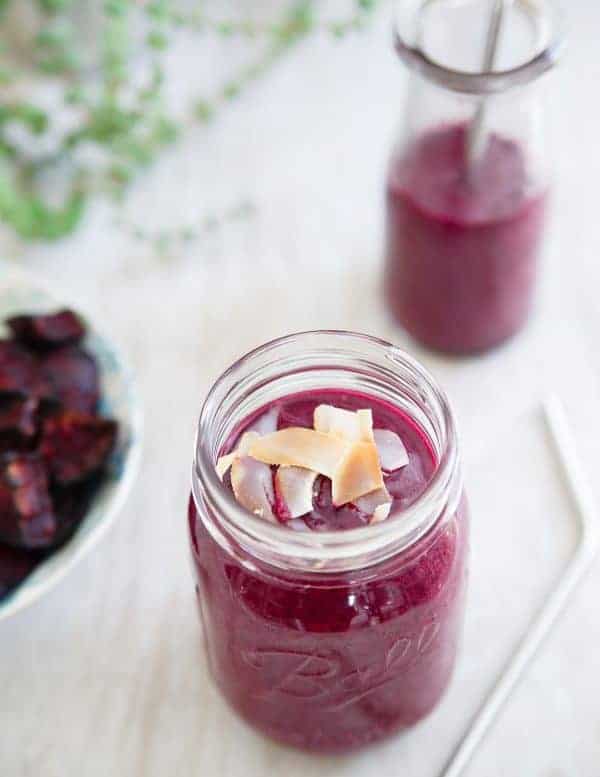 WILD BLUEBERRY BEET SMOOTHIE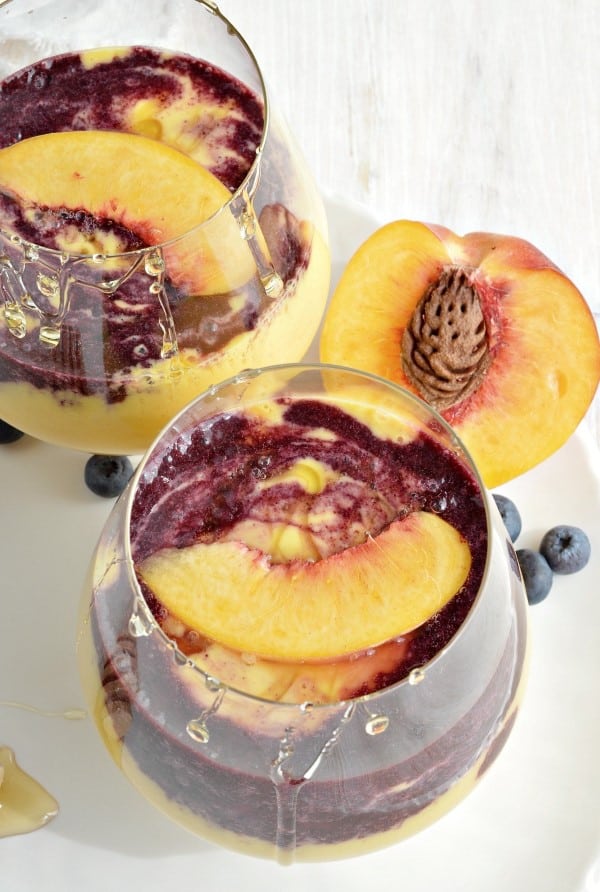 PEACH SMOOTHIES WITH WILD BLUEBERRY SWIRL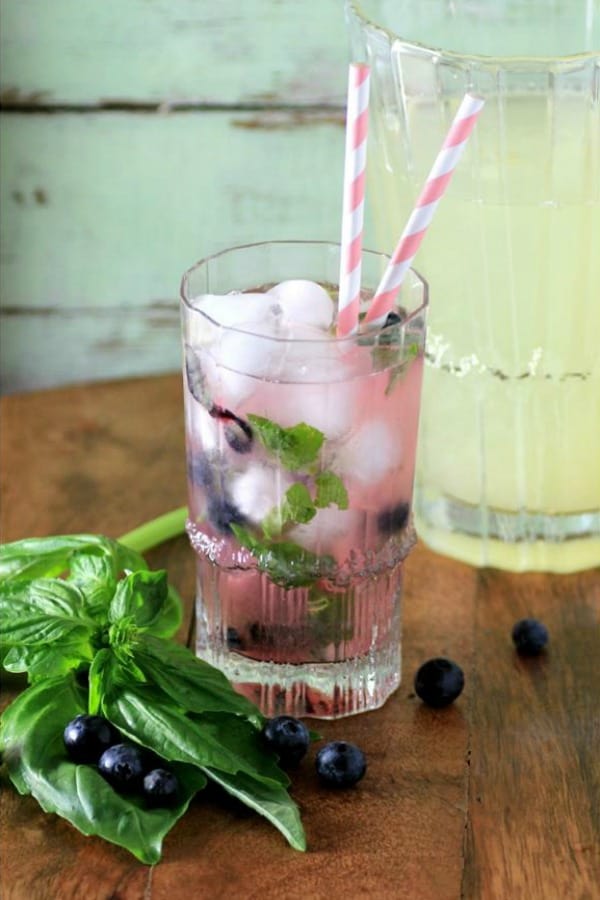 BLUEBERRY BASIL LEMONADE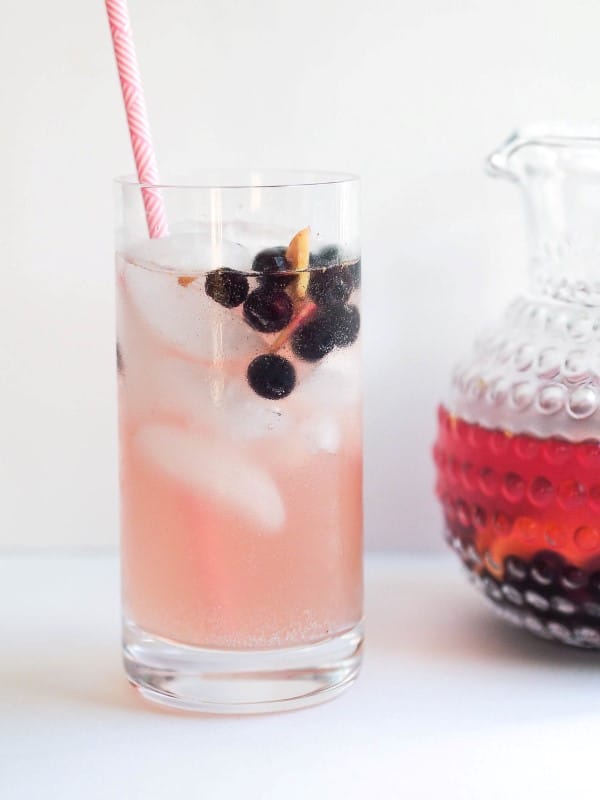 BLUEBERRY KOMBUCHA SANGRIA
SALADS
Have you tried blueberries in salads? You probably have had them in fruit salads but what about other salads like we have here today. Adding blueberries to a wheat berry salad not only is tasty but adds to the healthiness of the dish too.
Check out the health benefits of this little powerhouse of a berry. They are quite amazing!! I love the hit of sweet they add to a savory salad.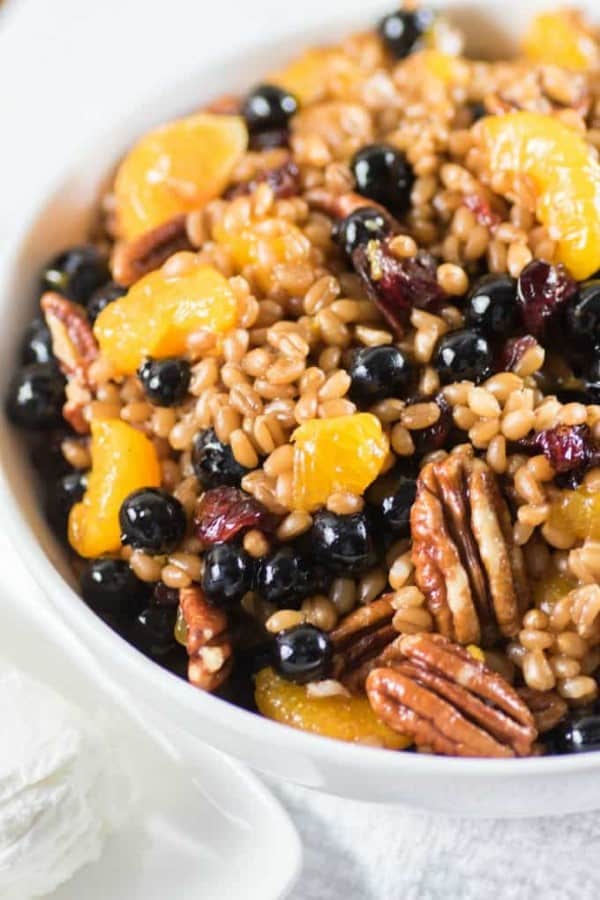 WHEAT BERRY SALAD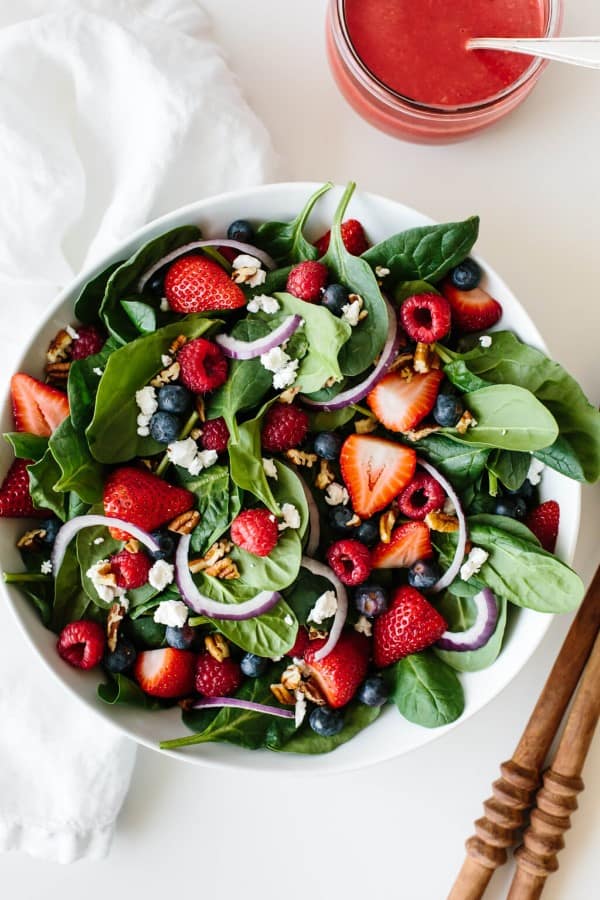 BERRY SPINACH SALAD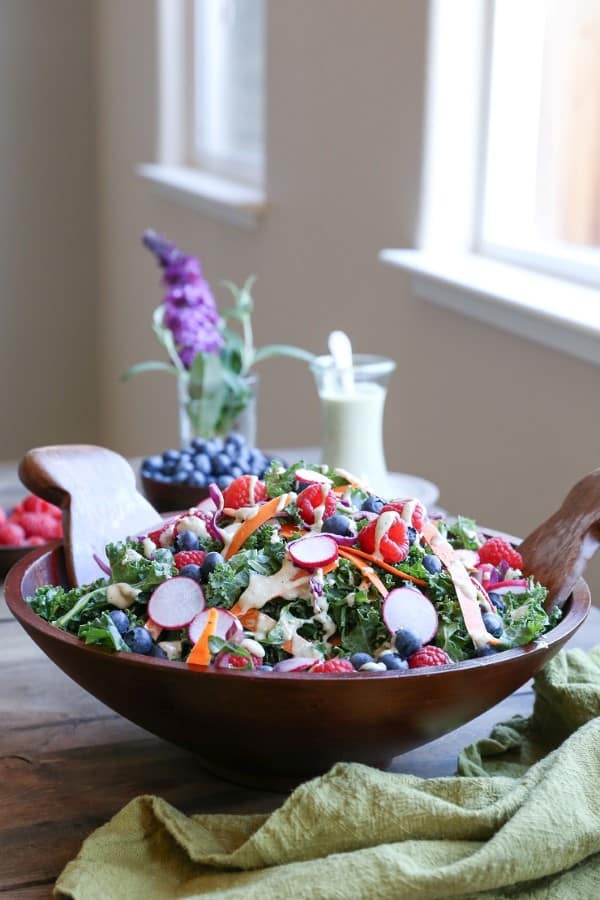 KALE AND BLUEBERRY SALAD WITH VEGAN BUTTERMILK DRESSING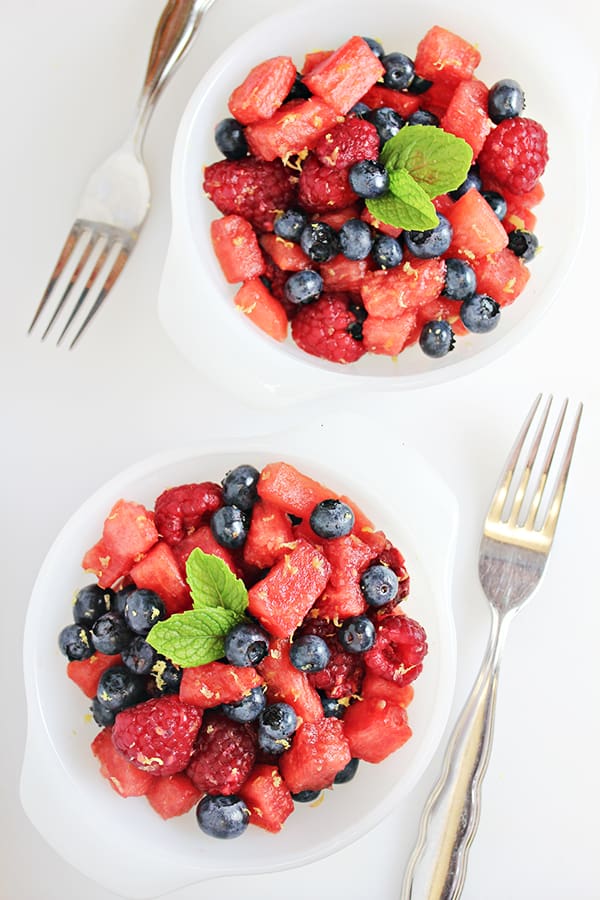 SUMMER FRUIT SALAD WITH CINNAMON-HONEY SYRUP RECIPE
DESSERTS
Do you have an abundance of blueberries or saw them on sale at a really good price? Do you put them in the freezer? Can you bake with frozen blueberries?
Freezing berries is simple and if you don't want them to be clumping then first freeze them on a baking sheet. Once frozen transfer them to freezer bags in allotted sizes for recipes.
You can use frozen blueberries directly into recipes, they are actually better as thawed will become mushy. Your recipe may take just a little bit longer to bake so just keep an eye on it.
For most recipes you can use fresh or frozen berries interchangeably.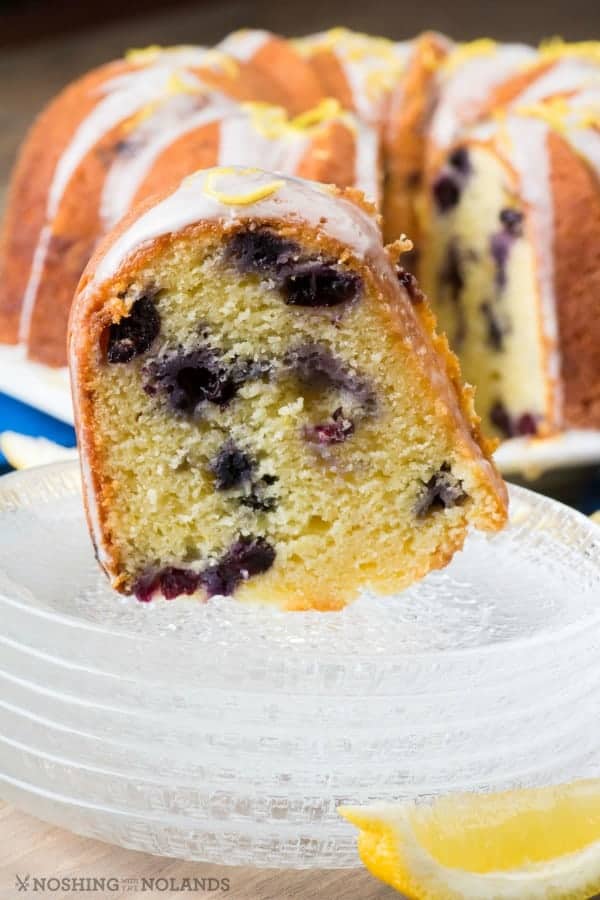 LEMON BLUEBERRY BUNDT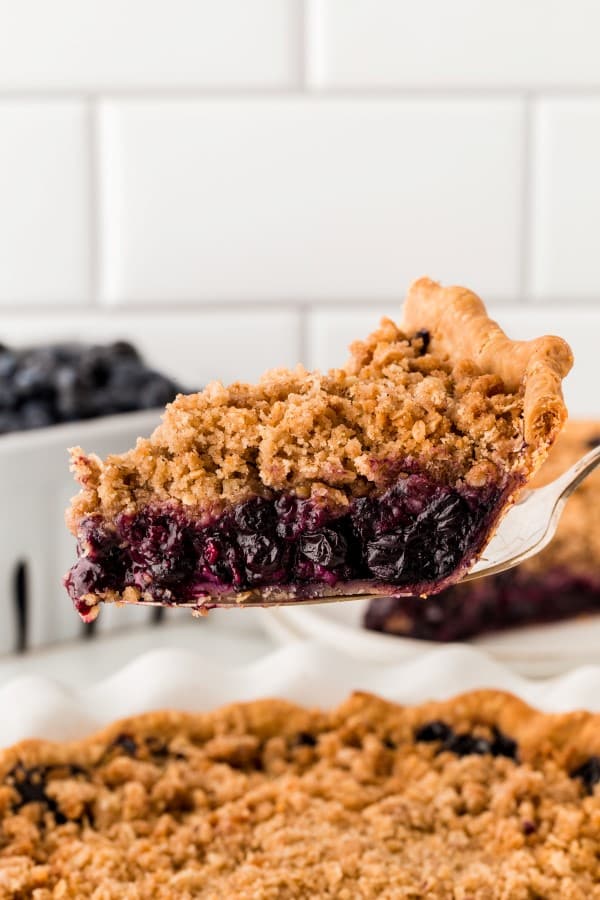 BLUEBERRY CRUMBLE PIE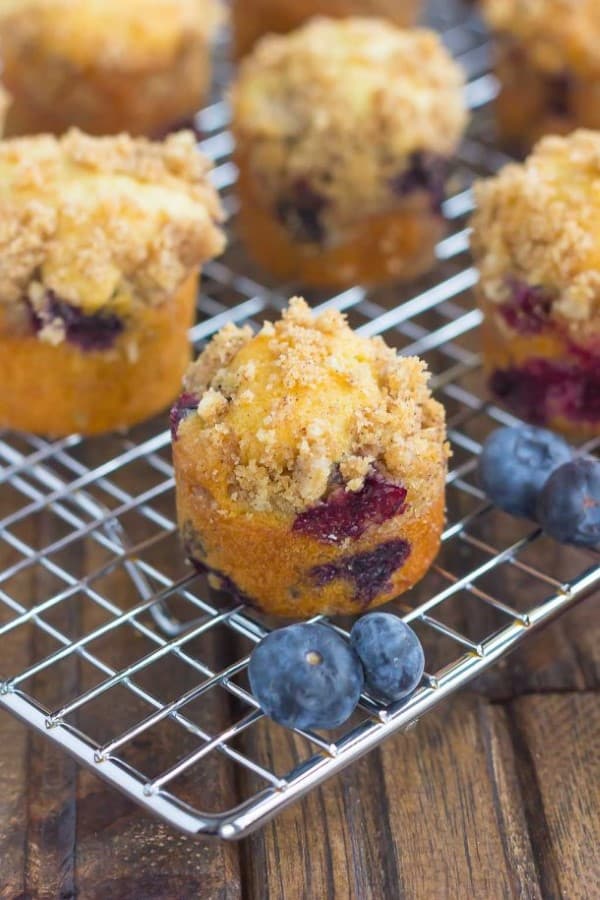 BLUEBERRY COFFEE CAKE BITES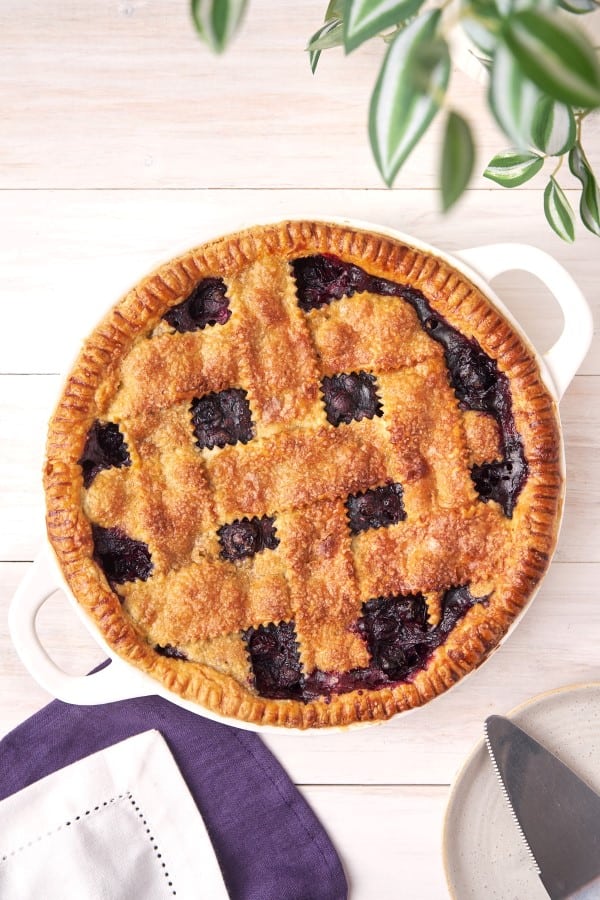 EASY HOMEMADE BLUEBERRY PIE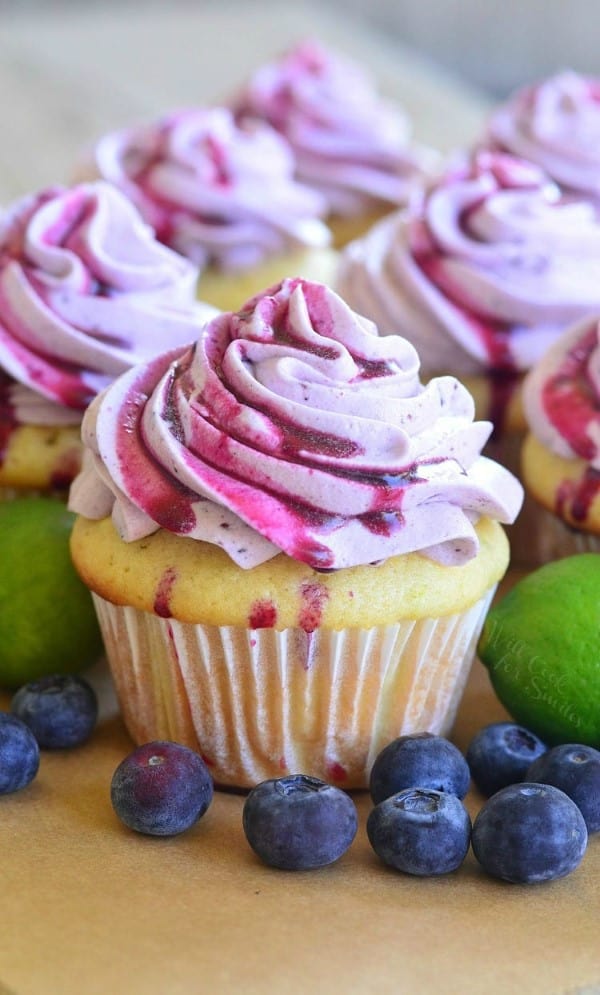 BLUEBERRY KEY LIME CUPCAKES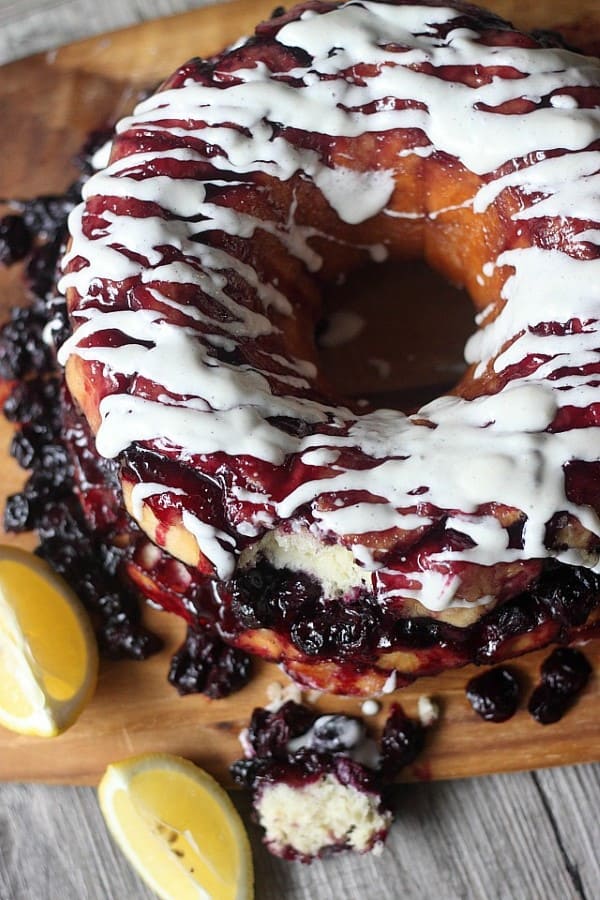 BLUEBERRY LEMON MONKEY BREAD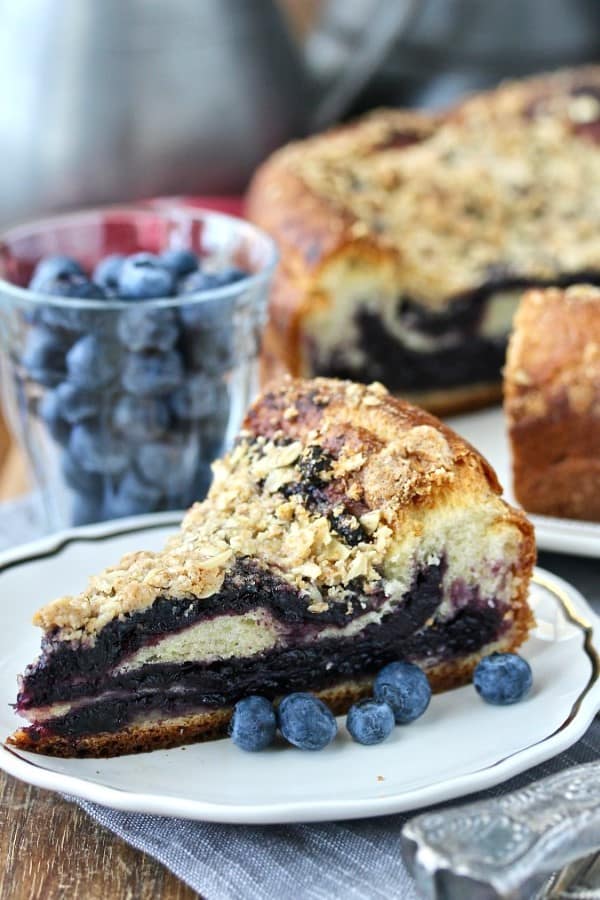 BLUEBERRY BRIOCHE COFFEE CAKE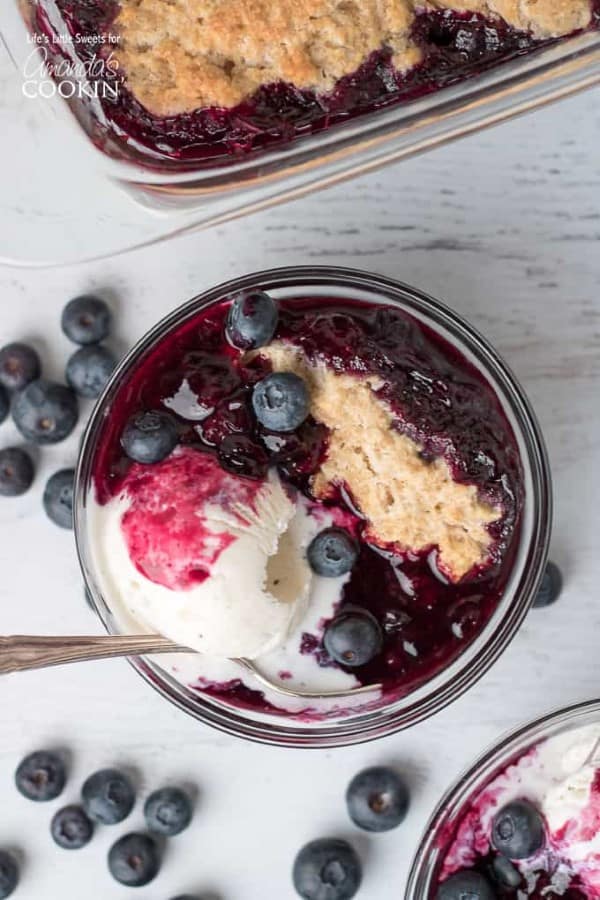 BLUEBERRY COBBLER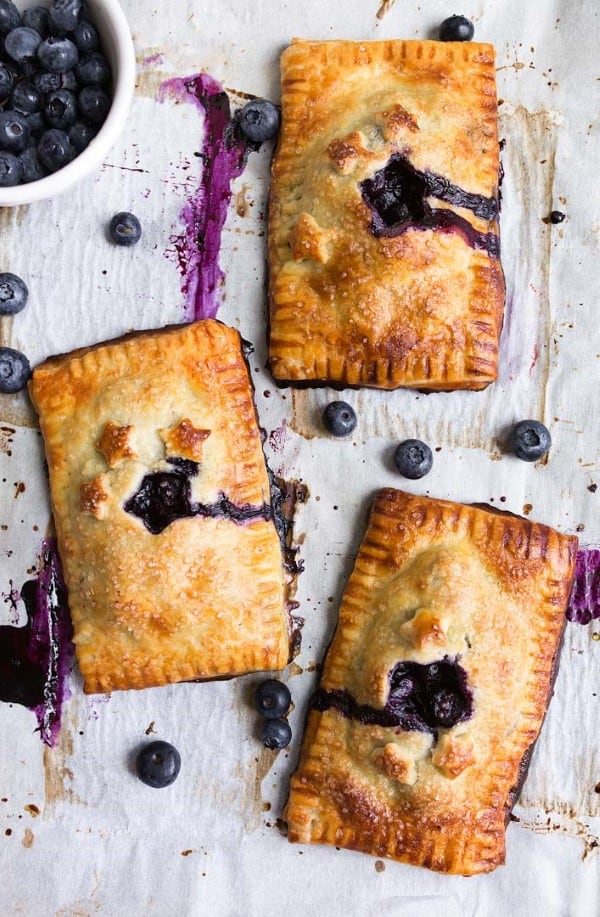 MINI BLUEBERRY HAND PIES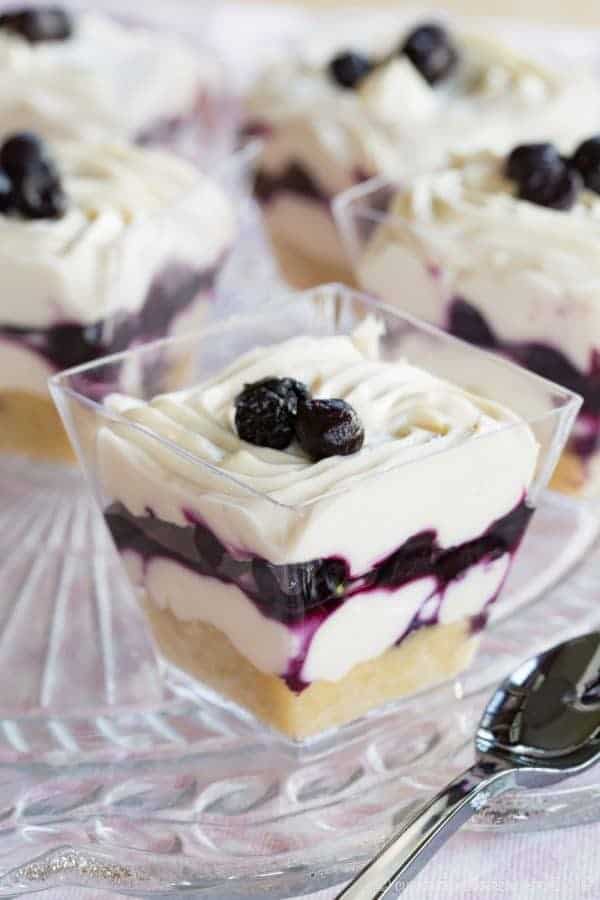 BLUEBERRY MAPLE MINI CHEESECAKE PARFAITS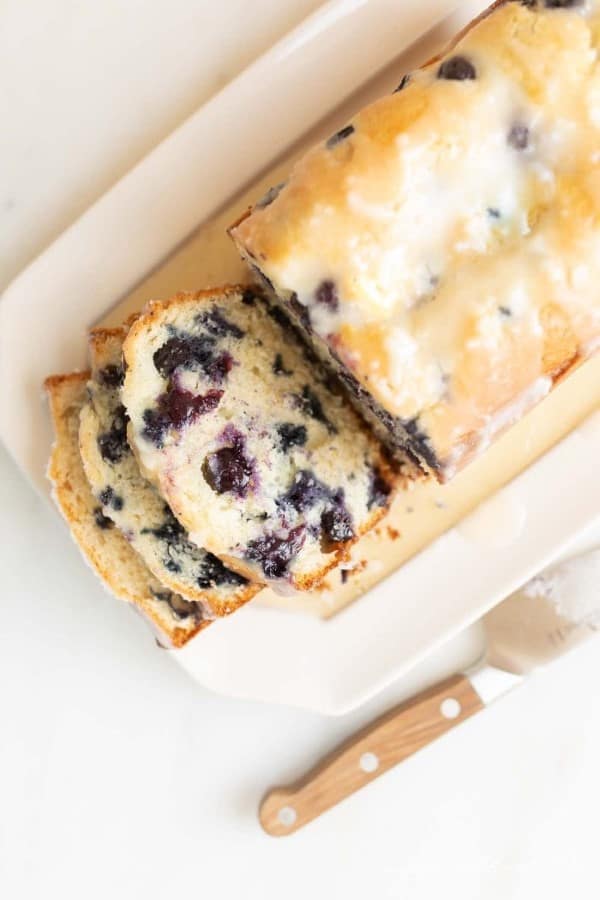 BLUEBERRY BREAD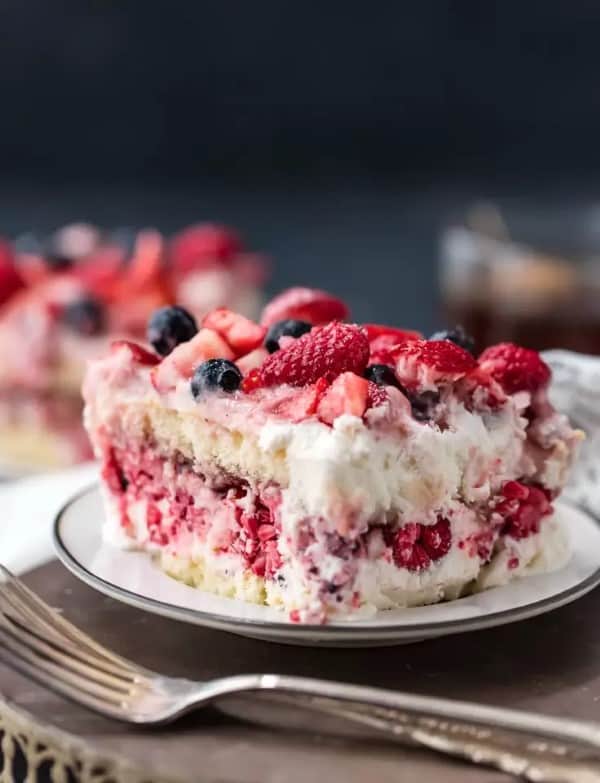 BLUEBERRY, RASPBERRY, STRAWBERRY TIRAMISU
NO BAKE BLUEBERRY LEMON CREAM PIE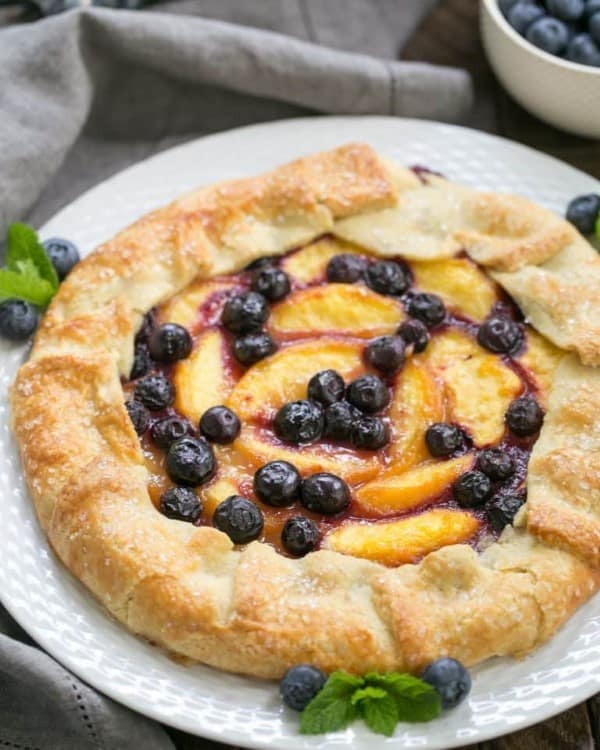 PEACH BLUEBERRY GALETTE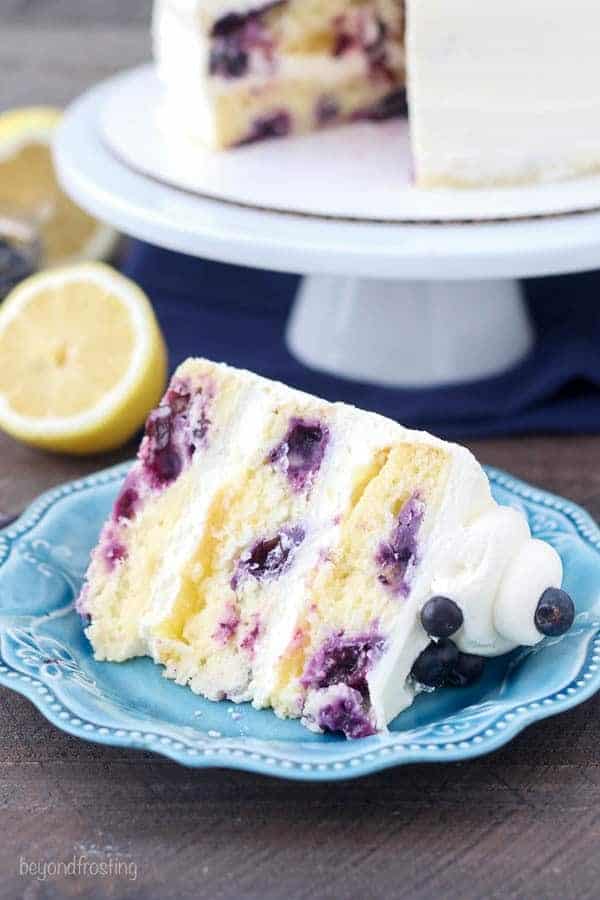 BLUEBERRY LEMON MASCARPONE CAKE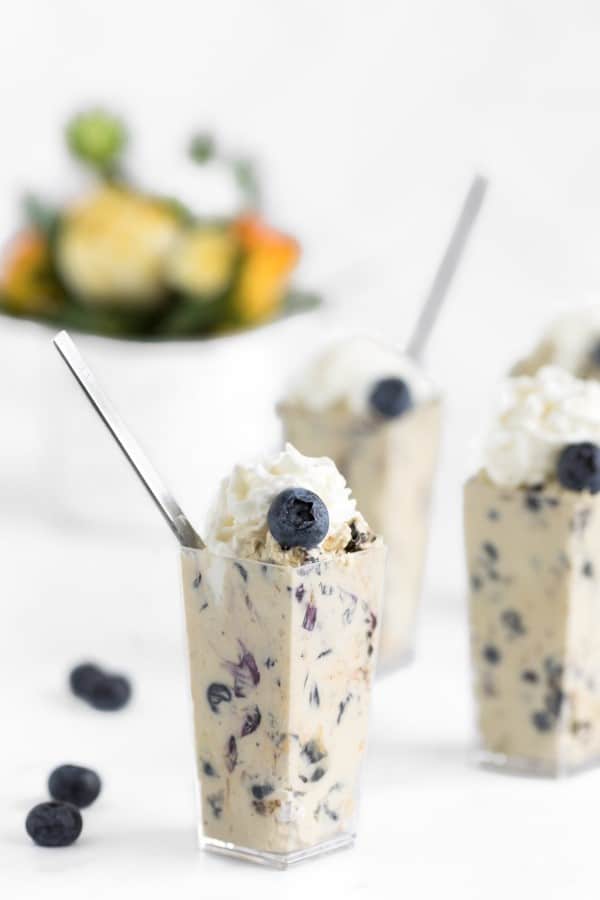 EASY 3 INGREDIENT BLUEBERRY DESSERT
by Cutefetti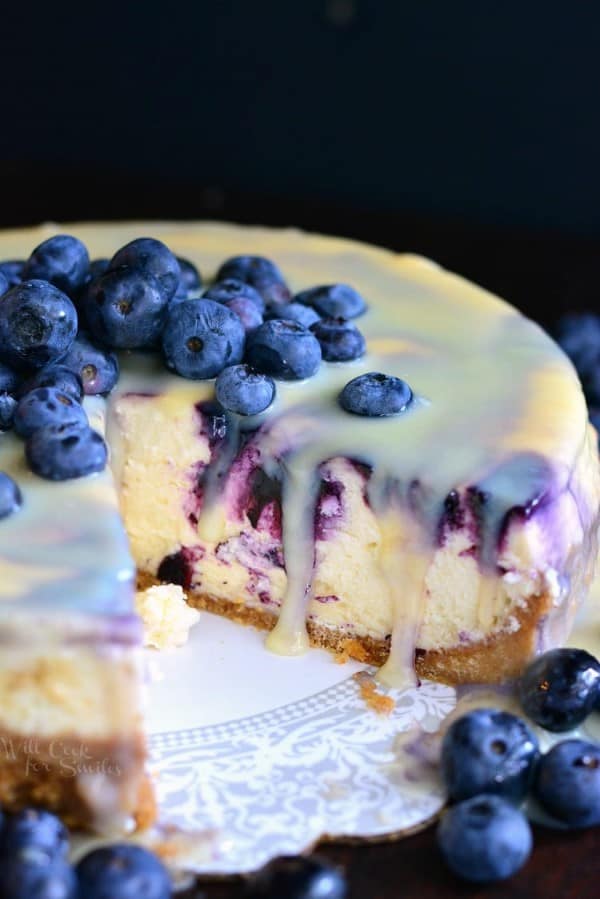 WHITE CHOCOLATE BLUEBERRY CHEESECAKE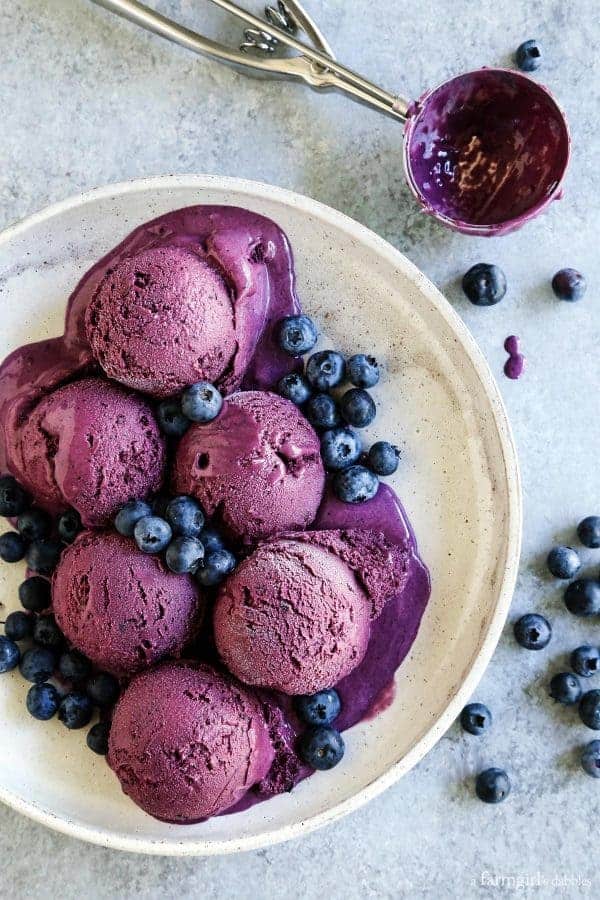 ROASTED BLUEBERRY CRÈME FRAÎCHE ICE CREAM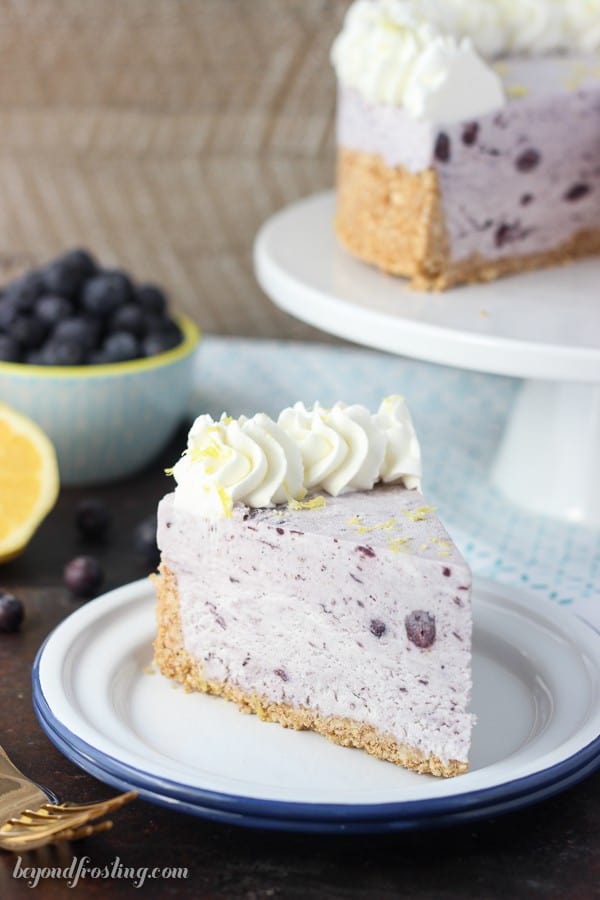 EASY NO-CHURN BLUEBERRY ICE CREAM PIE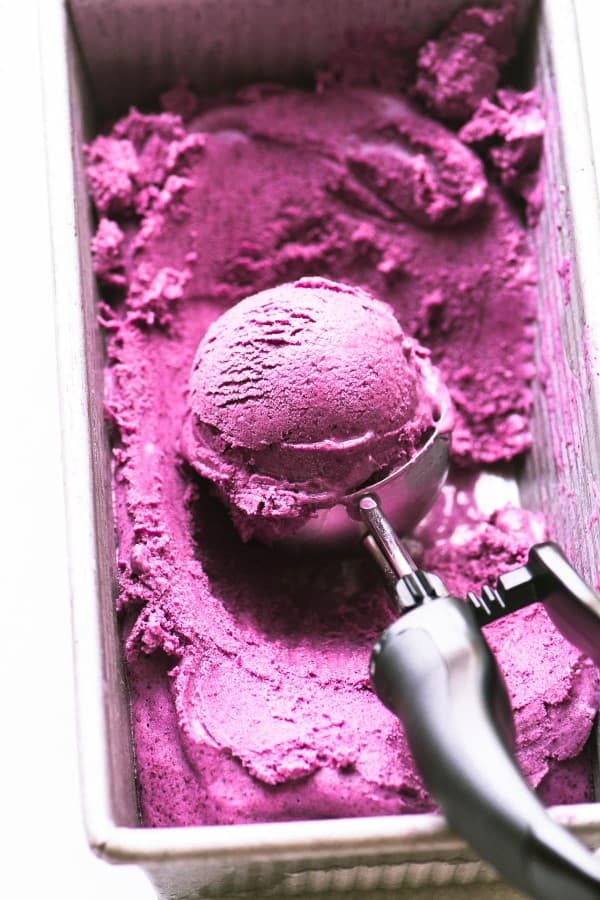 NO CHURN WILD BLUEBERRY FROZEN YOGURT
I hope you enjoyed these 40 Bodacious Blueberry Recipes!! We have a couple of other wonderful roundups that you may be interested in.
Try the 45 Delectable Rhubarb Recipes or 50 Stunning Strawberry Recipes. Enjoy your summer baking and creations!!