Lemon Blueberry Bundt
Here is an utterly delicious Lemon Blueberry Bundt that is easy to make yet a show stopper of a dessert! This is not only gorgeous to serve in the spring but all summer long. I love making a bundt cake and lemon and blueberry flavors together can't be beat. If you have a good quality pan and prepare it well with melted butter and then flour you should have a cake that just pops right out of the pan!
A super simple glaze and a few curls off a zester and your masterpiece is complete. This cake would be great at any time of the day or night. Having a quick slice for a snack works wonderfully too! I like to keep my bundts a bit denser and oh so moist with the use of a pudding mix and sour cream. The added lemon pudding just ups the flavor even more too!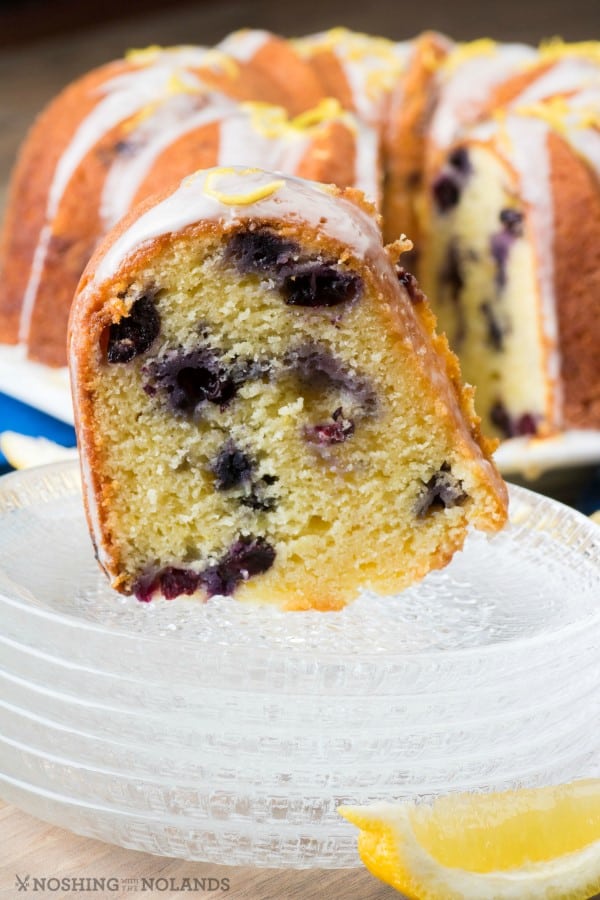 Besides this cake being moist and lovely it has a great pop of taste from the blueberries and lemon which is such a scrumptious combination of flavors!! Blueberries this year seem to be extra sweet. Amber sits down with a clam shell of blueberries and they are gone in minutes. So yummy and so good for you too!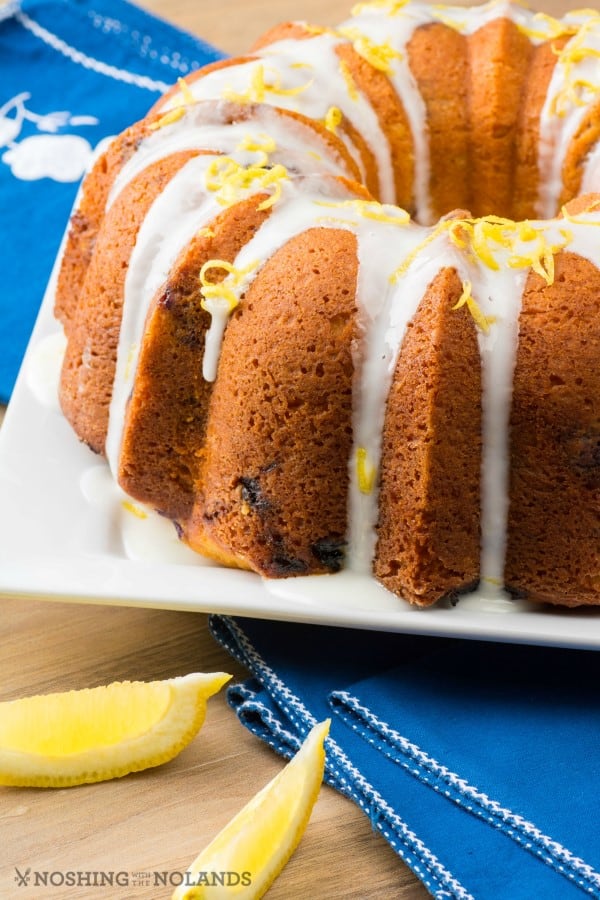 Really simple ingredients but the outcome is nothing but simple. The glaze is only confectioner's sugar and lemon juice. You can adjust the ingredients if you like a thicker or thinner glaze easily but be careful as a little juice changes it quickly.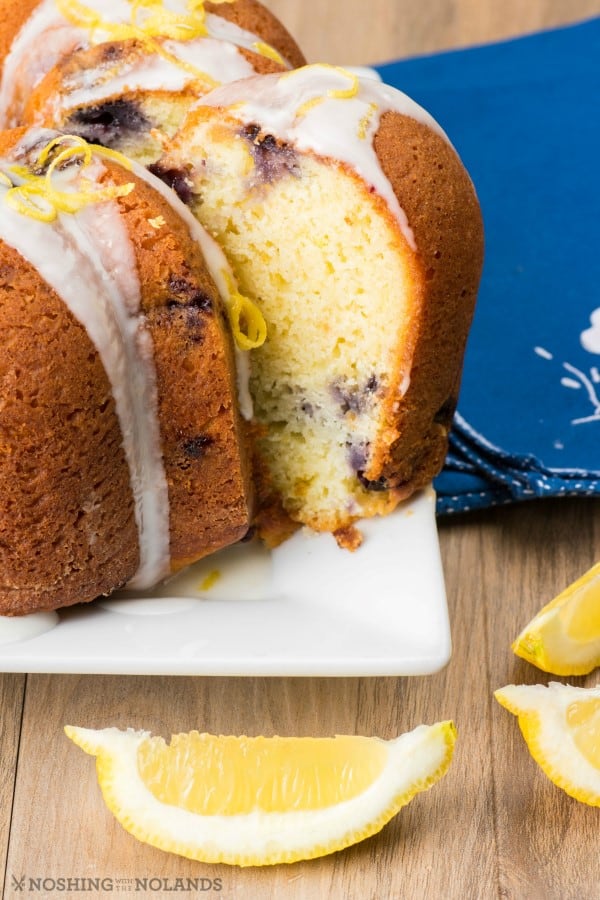 Come on over and have a slice, hope you enjoy it as much as we did!
The Recipe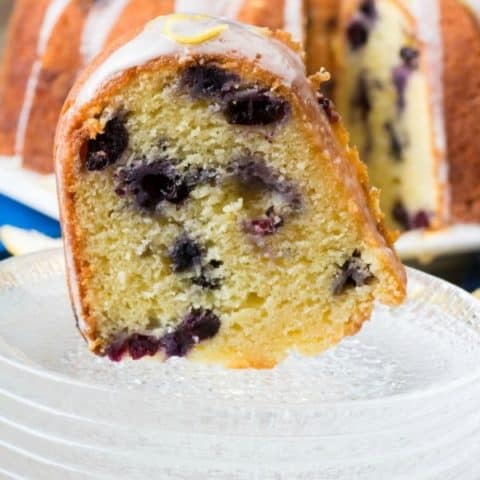 Lemon Blueberry Bundt
Yield: 12 servings
Prep Time: 15 minutes
Cook Time: 55 minutes
Total Time: 1 hour 10 minutes
A gorgeous yet easy Lemon Blueberry Bundt that will vanish quickly for any occasion!
Ingredients
• 1 cup unsalted butter, softened, more for pan
• 3 cups flour, more for pan
• 1 lemon, zested and juiced
• 1 tsp. baking soda
• 1 tsp. baking powder
• 1 tsp. salt
• 1 (99 gm.) box of instant Lemon Pudding mix
• 1 1/2 cups sugar
• 5 large eggs
• 1 cup sour cream
2 cups blueberries
Glaze
1/2 cup of confectioner's sugar
1 Tbsp. lemon juice, more or less to the desired consistency
Lemon zested for decoration
Instructions
Preheat oven to 350F. Melt 1-2 Tbsp. of butter and paint the bundt pan with the melted butter. Add flour and cover all sides. Bang out excess. Set aside.
In a medium bowl add the flour, pudding mix, baking soda, baking powder, salt and lemon zest, whisk together.
Using a standup mixer with a paddle attachment, cream the butter and sugar together until light and fluffy. Add the eggs one at a time and beat well after each addition. Mix in lemon juice.
Alternatively add the flour and sour cream, starting and ending with the flour in three batches and the sour cream in two. Don't over mix. Fold in the blueberries.
Pour the batter into the prepared pan and smooth with a spatula. Bake for 50-55 min. or until a cake tester comes out clean. Let cake cool in the pan for 30 min. and then remove carefully onto a rack to cool completely. Cake will keep well for up to 3 days wrapped in plastic wrap.
Mix together glaze and add just before serving. Decorate with lemon zest.