This is hands down one of my favorite slow cooker recipes, Slow Cooker Beef Dip. It tastes like restaurant quality beef dip, we all just love it!! I got this wonderful recipe from my girlfriend Cheryl and we have made it countless of times over the years.
It is so easy to put together and you have the lovely dipping sauce to dunk and gobble down your sandwich with. I make this at anytime of the year. It is not a super thick stew or soup that you associate with the winter and the slow cooker. It works well for a crowd in the summer too, everyone loves Beef Dip!!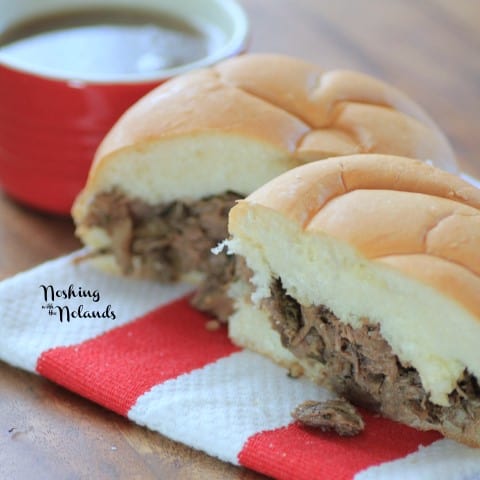 The beef is so juicy and flavorful, all you need is a great big yummy bun!!!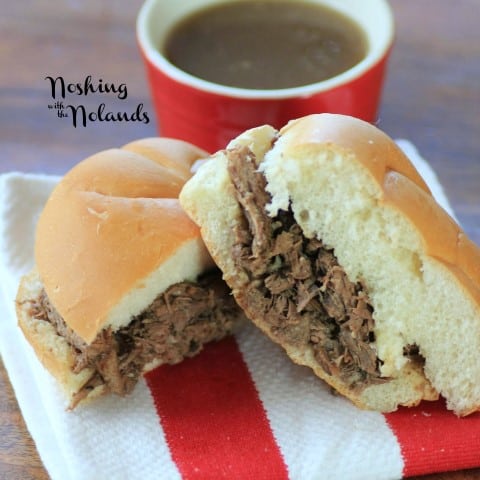 Seriously good!! You can add a larger roast and double the sauce. You might not want to double peppercorns and garlic though.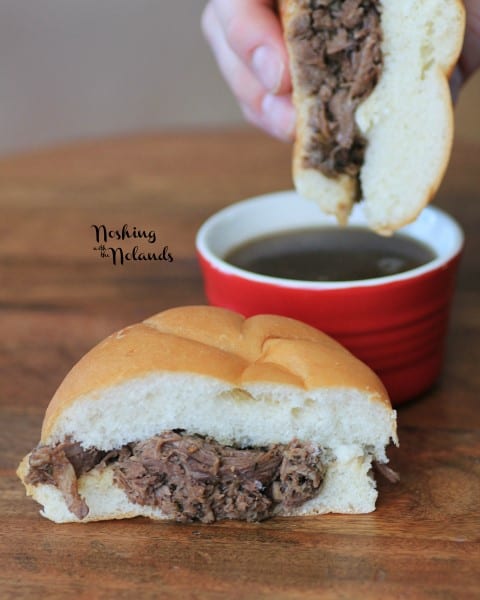 Yield: 4
Slow Cooker Beef Dip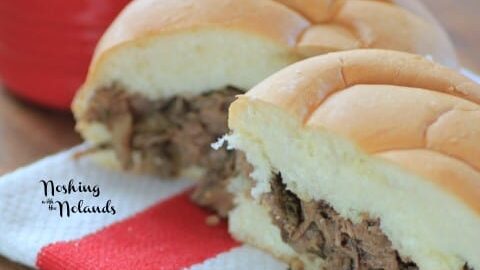 An amazing restaurant quality beef dip made at home in your slow cooker!!
Total Time
8 hours
10 minutes
Ingredients
3 lb. beef roast (any inexpensive cut)
1/3 cup sodium reduced soy sauce
1/4 cup water
1- 10 oz. can beef broth
1 bay leaf
15 peppercorns, whole
1 tsp. rosemary
1 tsp. thyme
4 cloves garlic, minced
Instructions
Place the roast in the slow cooker. Mix together the rest of the ingredients and pour over top. Cover and cook for 7-8 hours on low. I turn the roast once during cooking.
After the roast is cooked, remove and pull the beef apart. Strain the sauce if you like. Serve on fresh buns, or sub buns and serve with the sauce for dipping.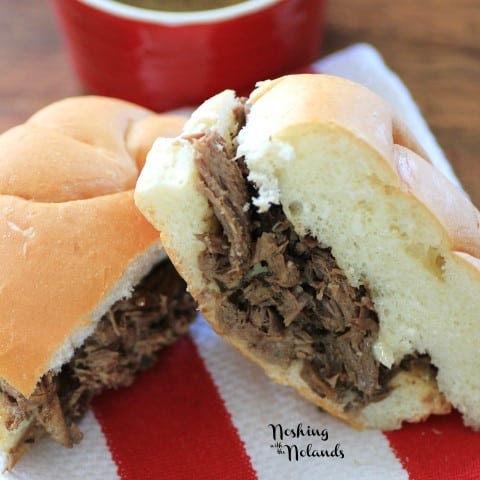 " />