What are Capers? Have you seen jars of little green balls in the pickle aisle at the grocery store and wondered what exactly they are and what they could possibly be used for; you're not alone. They seem to be a well-kept secret – but I'm going to let you in on it.
Want to try a recipe with capers? Try our Buttermilk Pork Chops with Lemon Caper Sauce, Salmon en Papillote, or Copycat Buca di Beppo Salmon Sorrento.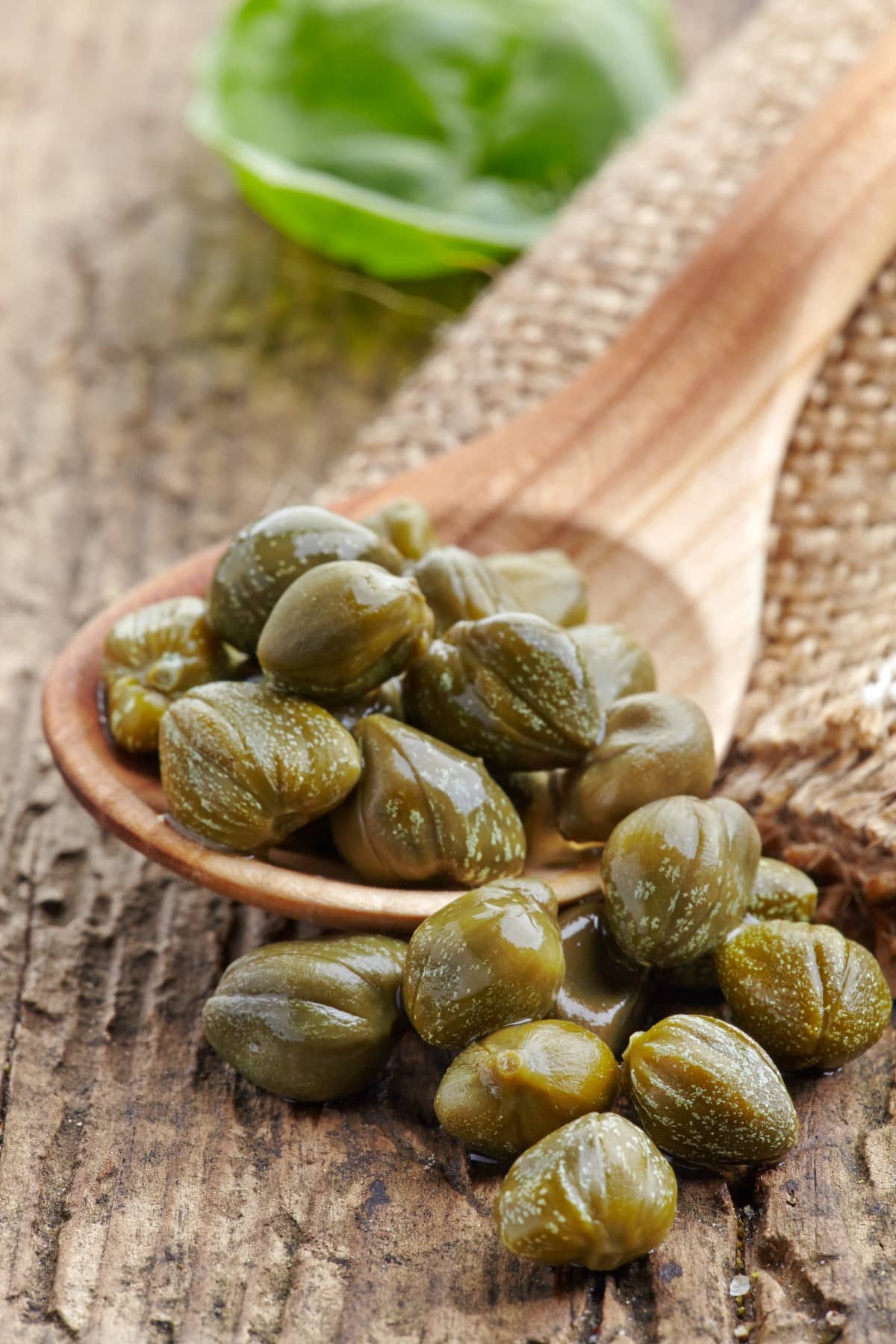 What are Capers?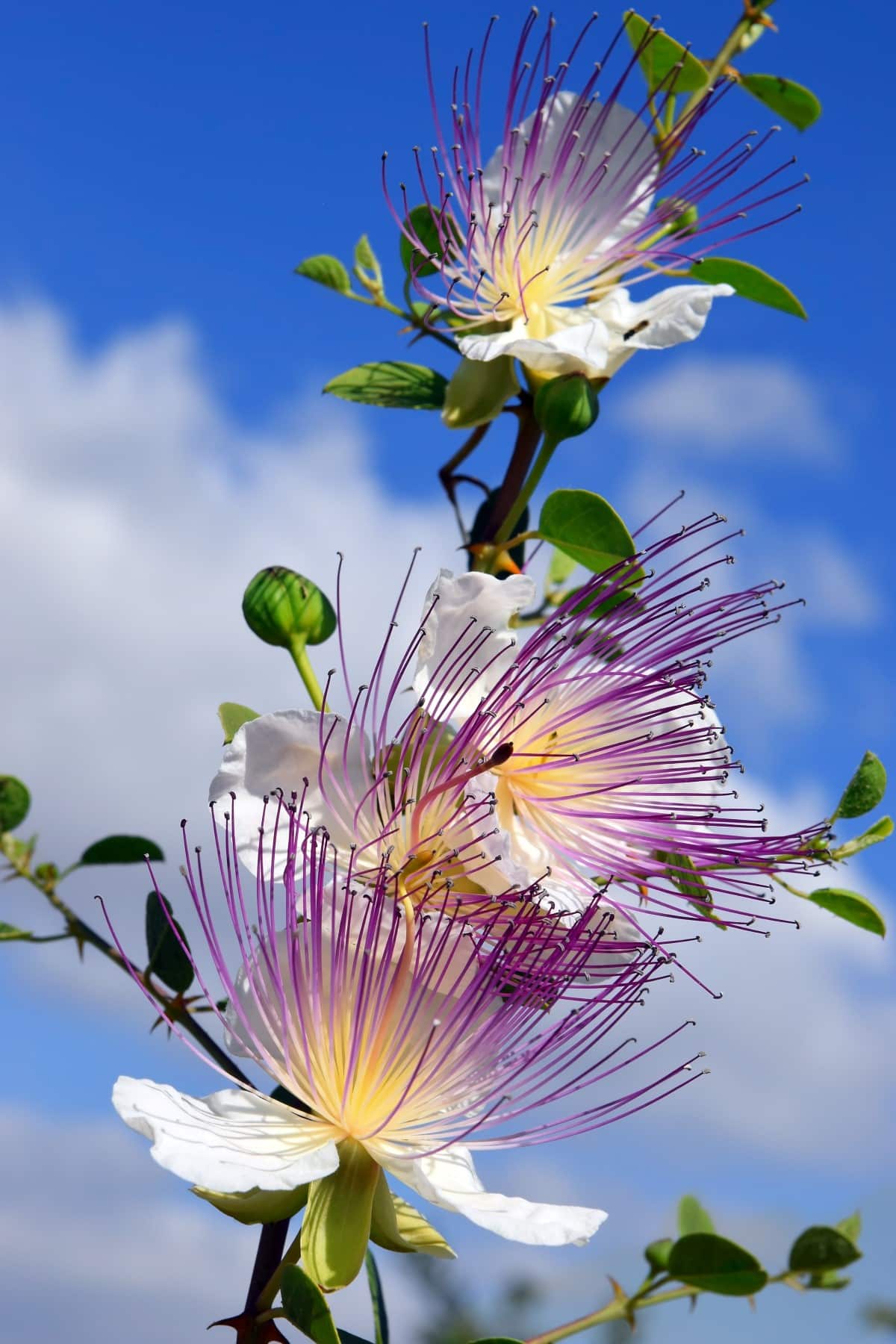 What plant are capers from? They are the green, unripened flower buds of the caper bush, a perennial plant which is called the Flinders rose or also called capparis spinosa. The buds are picked off the bush and then pickled. These pickled flower buds are then dried and brined, or you can also get salt-packed capers. Either way, this helps bring out their olive-like flavor. This plant is native to the Mediterranean region, and there are records of them existing as far back as 2000 BC! One of the places capers grow is an Italian island between Sicily and Tunisia called Pantelleria which is said to grow the best in the world. They are found in dishes throughout the Middle East and Mediterranean region – and are often featured in Italian dishes.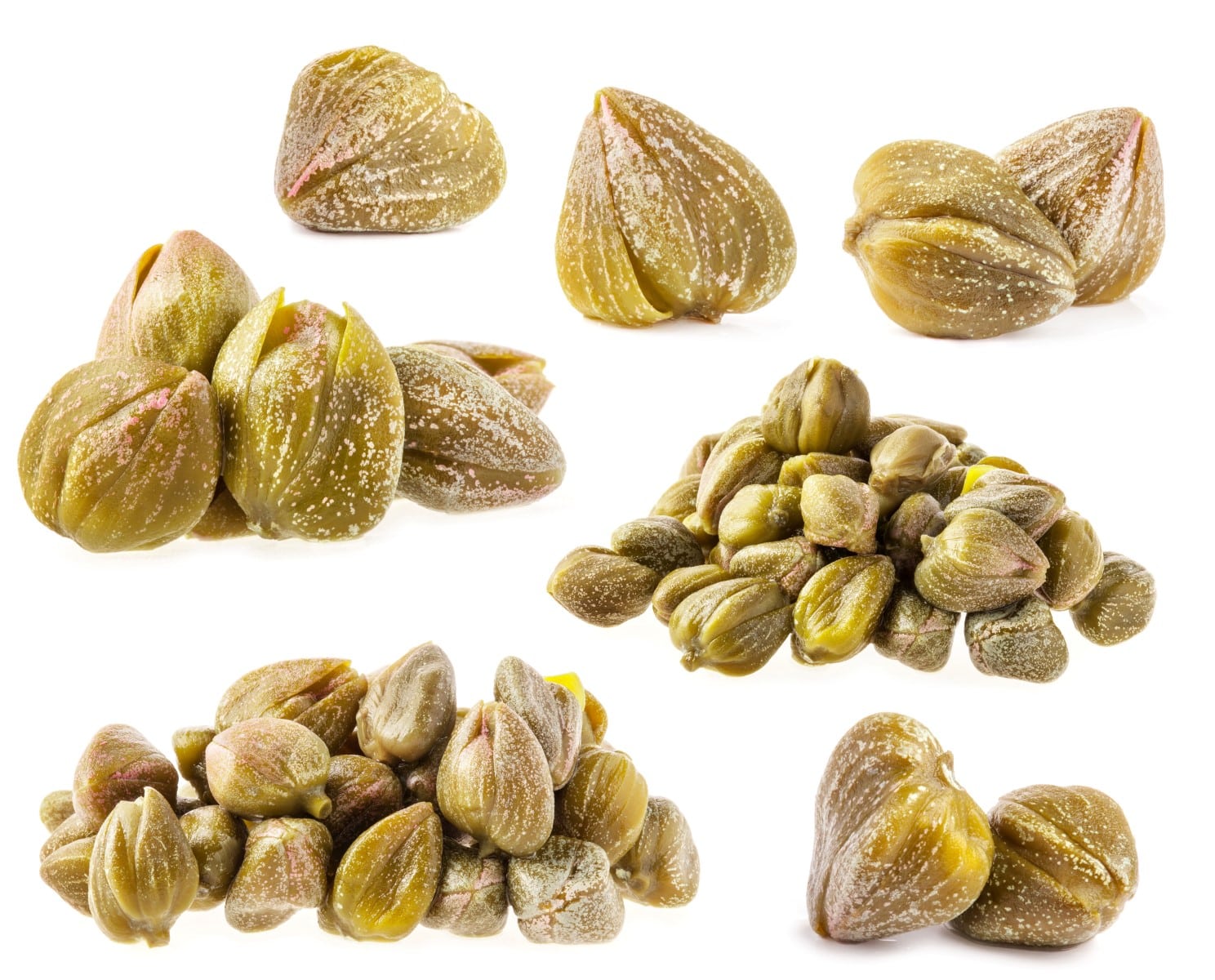 You can really see that they are little buds in this photo.
What do Capers Taste Like?
They really have a taste all their own. With a mix of lemon, green olives, a tart, floral taste, and, because they are packed in brine, a definite salty flavor to them, they are a savory treat. These small buds pack a big flavour punch, so use them sparingly at first.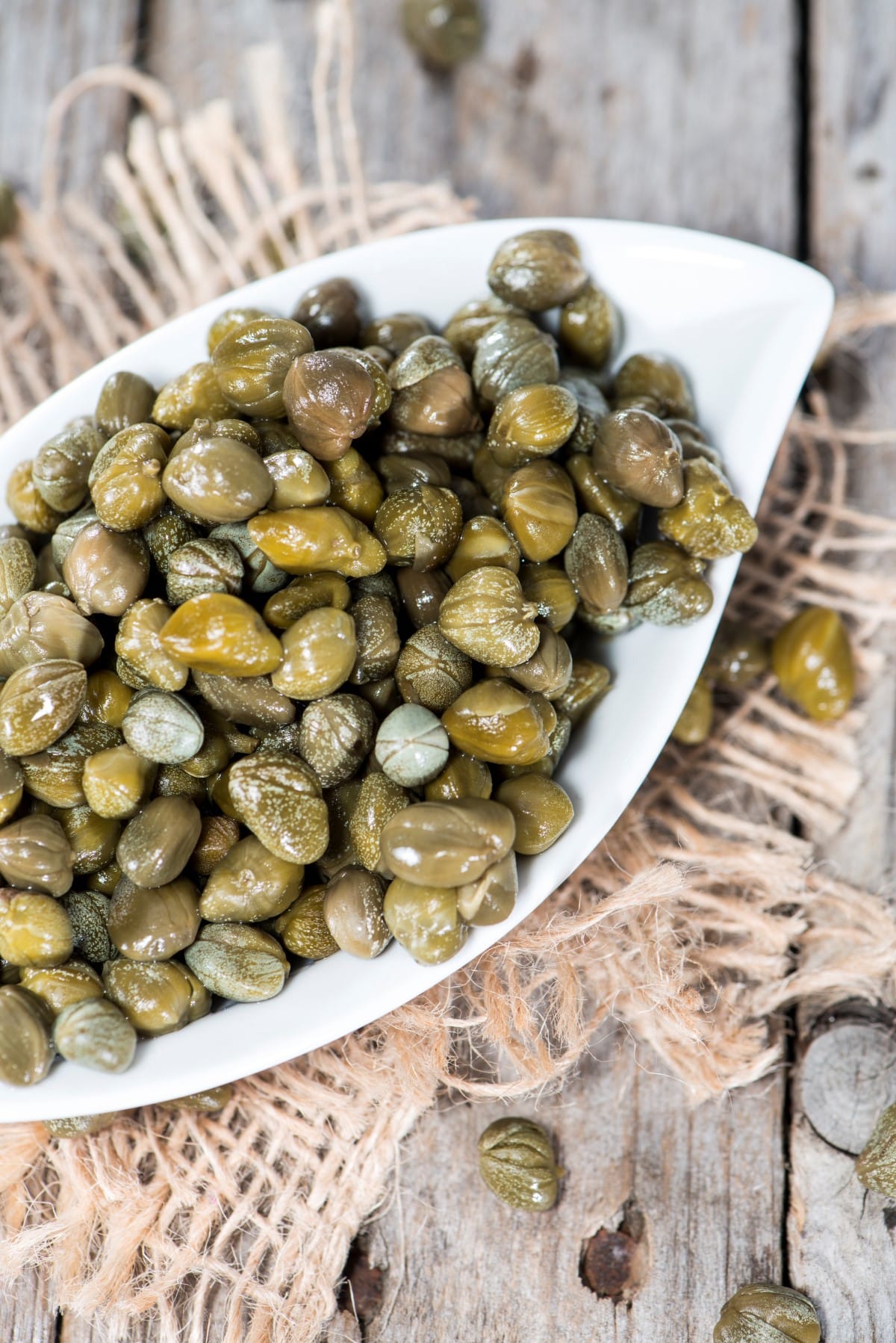 What are Capers used for?
They have a variety of uses – everything from pasta sauce to an accompaniment for fish. They are the star ingredient in both pasta puttanesca and chicken piccata but are also found in Spanish tapas. In North America, many people serve them with New York-style bagels and lox, which is one of our favorite easy dinners too. You can add them to almost any fish dish to enhance the natural flavors. And what goes great with fish but tartar sauce, so you can add them into that recipe also. A bloody mary would only be enhanced with a few of them floating on top.
The great thing about having a jar of these little buds on hand from the grocery store is that you can toss a few into a green salad (or even a potato salad) and instantly change up the flavor profile. They are great for making a meal feel fancy – because they're still seen as a somewhat exotic ingredient. See some more of our great recipes using them below!!
What is the Difference Between Capers and Caperberries?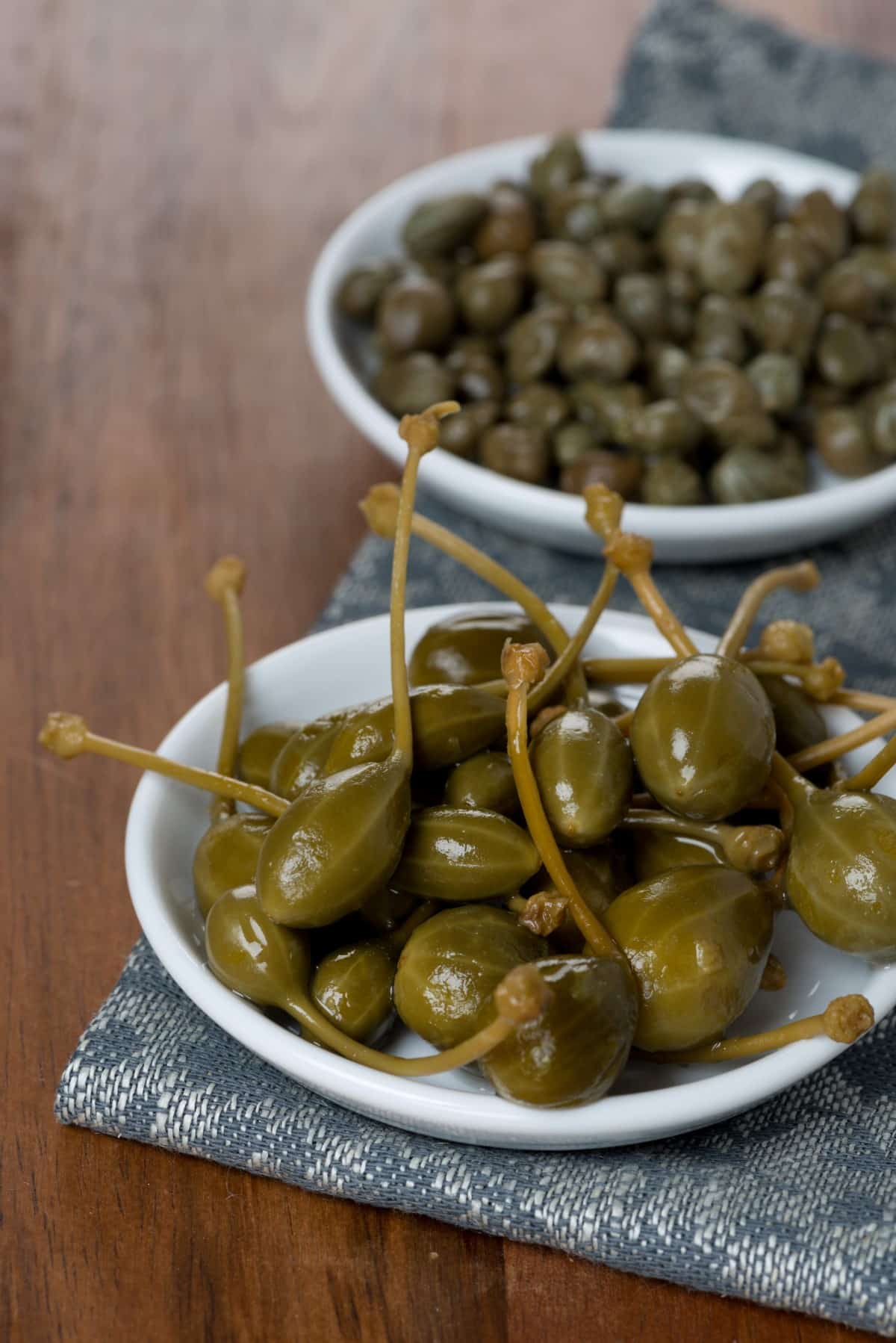 Caper buds and caperberries both come from the same bush. Capers are the unopened buds of the bush, but caperberries are the fruit of the bush.
Pictured above, caperberries are in the foreground. Caperberries are much larger. I like to use them on charcuterie boards for a little extra pickle love.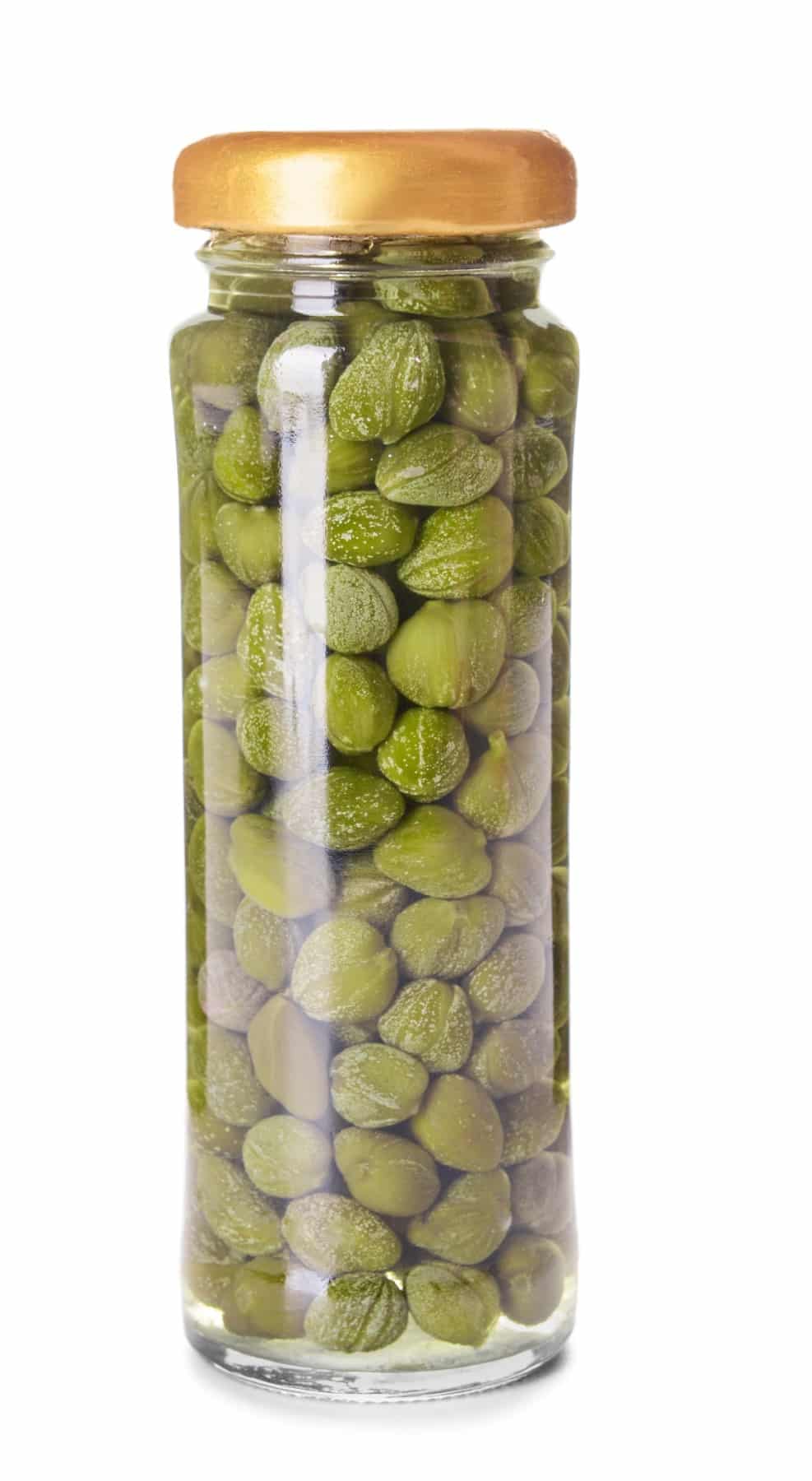 Are Capers the Same as Olives?
These little great briny buds are native to the Mediterranean and also parts of Asia; they are commonly thought of as similar to olives. They are used all over the Mediterranean, where olives are also used. They are packaged the same in a pickling salty brine giving them a likeness to olives yet having a distinct flavor of their own. You can easily buy capers at any of your local grocers; they might even be right next to the olives.
WANT MORE DELICIOUS USES FOR CAPERS?
Try these amazing recipes so you can enjoy cooking with capers even more so. They really give a burst of flavor to many dishes.
Have you used capers in your cooking? Will you try them now? Let me know in the comments.