Baked Cheddar Hash Brown Casserole
Do you love pulling out old recipes that you haven't made for a long time? I sure do, this Baked Cheddar Hash Brown Casserole was really popular back about 20-30 years ago. Not only is it delicious and decadent but super easy to make! This goes great at a brunch or a casual dinner to feed a crowd. It would make a superb potluck meal to take to an Easter dinner too as it would be gorgeous with ham. Just like a scalloped potato recipe but even easier. It could make an appearance at any holiday table too though!
You need only a few ingredients and using a bag of frozen and thawed hash browns makes this very simple to pull together. Leftovers are the best also! A quick run through the microwave and your side dish is up and being served again!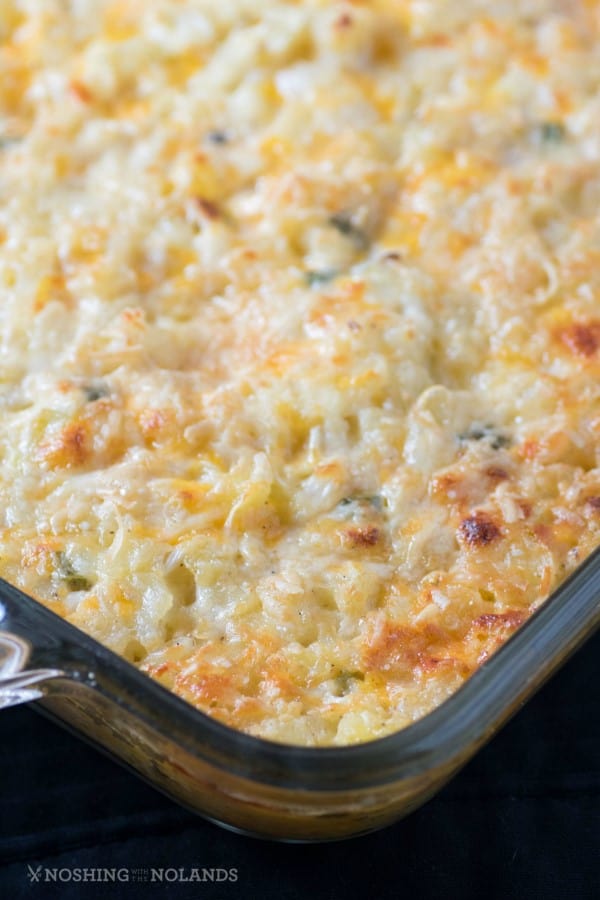 Creamy and amazing, your family will love this scrumptious casserole! This dish is extremely versatile too. Add what you like to it, change up the soup to a cream of chicken, cream of celery, cream of cheddar etc.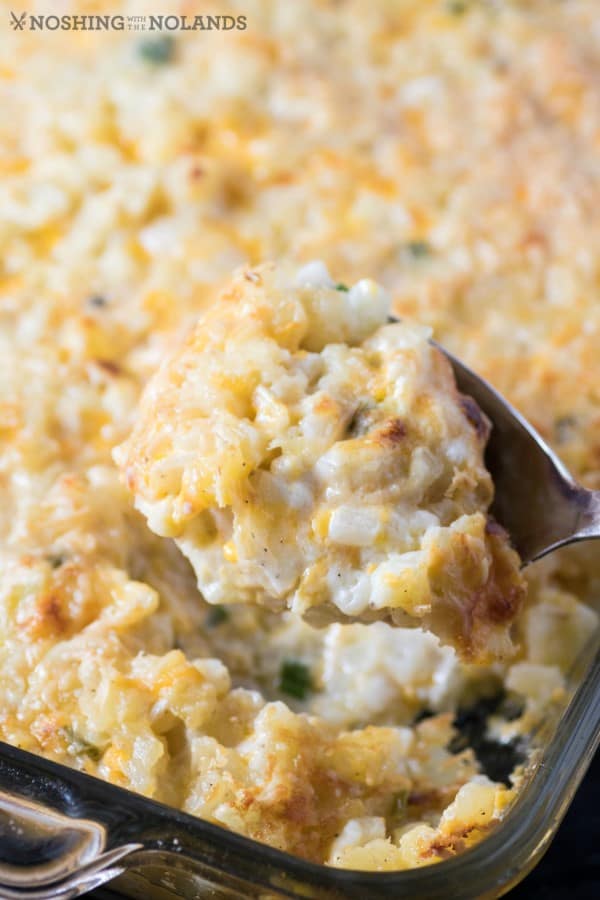 This casserole would liven up any weeknight meal also! The kids would be diving in! You could hide some veggies in there also it you like, I could see peas and peppers being perfectly delicious in there!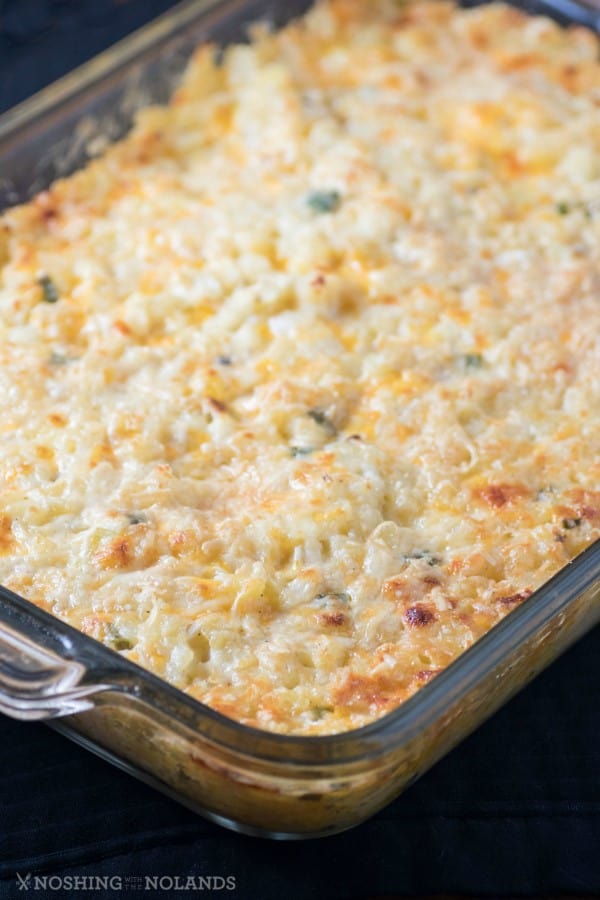 For more great casserole recipes check out AllFreeCasseroleRecipes!! You can quickly figure out what to have on the table tonight!!
The Recipe
Baked Cheddar Hash Brown Casserole
A perfect side dish that will take you from brunch to dinner. Baked Cheddar Hash Brown Casserole is also delicious with ham and great as a potluck for the holidays!
Ingredients
1 kg. (2.2 lb.) package frozen hash browns, thawed
1½ cups sour cream
1 (10 oz.) can cream of mushroom soup
1 medium onion, diced
3 green onions, chopped
½ cup melted butter
2 cups cheddar cheese, melted
Salt and pepper to taste
½ cup grated Parmesan cheese
Instructions
Preheat oven to 350F. Grease a 9x13" pan.
Combine all ingredients together except Parmesan cheese and place into prepared dish. Top with Parmesan cheese. Bake for 1 hour-1 hour 15 min. or until bubbling and the top is nicely browned.
Let rest for 15 min. before serving.
Note: Bake uncovered but if it starts to brown too much cover later with aluminum foil.