Baked Cheeseburger Bacon Sliders
This recipe is a great game day recipe or one to feed a crowd, Baked Cheeseburger Bacon Sliders! No worrying about individual patties and standing outside once it is cold to make burgers. These are done on one pan and you can cover that with foil too so clean up is a breeze.
Once they are baked and after topping with cheese and bacon and getting them all melty and delicious under the broiler, then you use a pizza cutter to slice the burgers to size and place them in the buns. They are loaded with flavor from the toppings and spices but you can add on extra too if you like.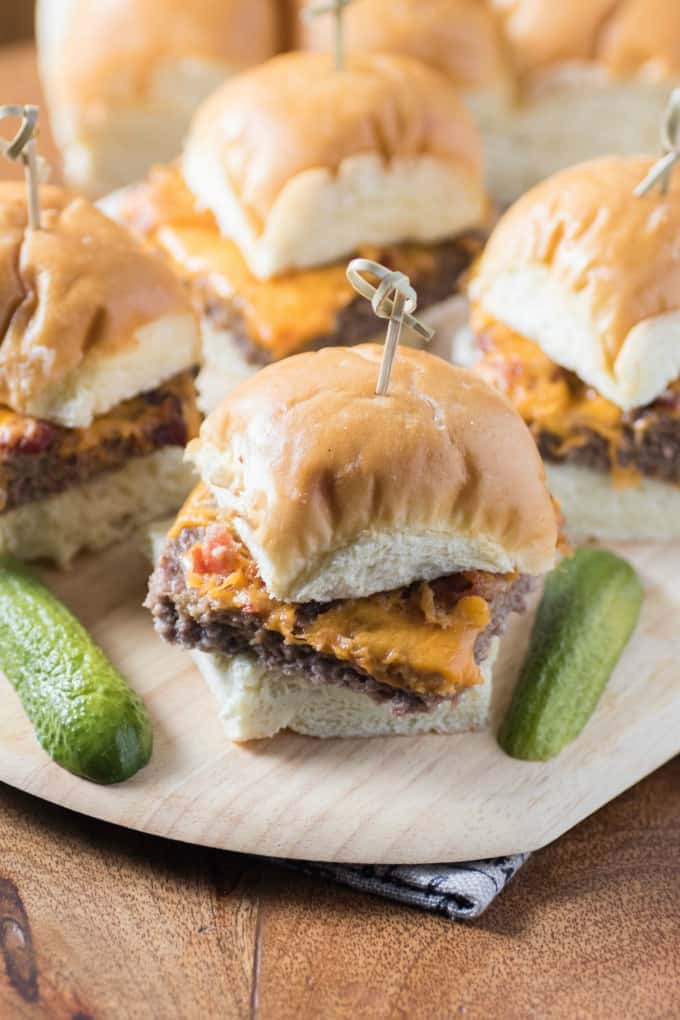 Mmmm, looking at these again I want to grab one! I was thinking of meatloaf when I came up with this recipe. Thought if you can do it with meatloaf you can easily bake some hamburgers up. So much simpler too not making individual patties!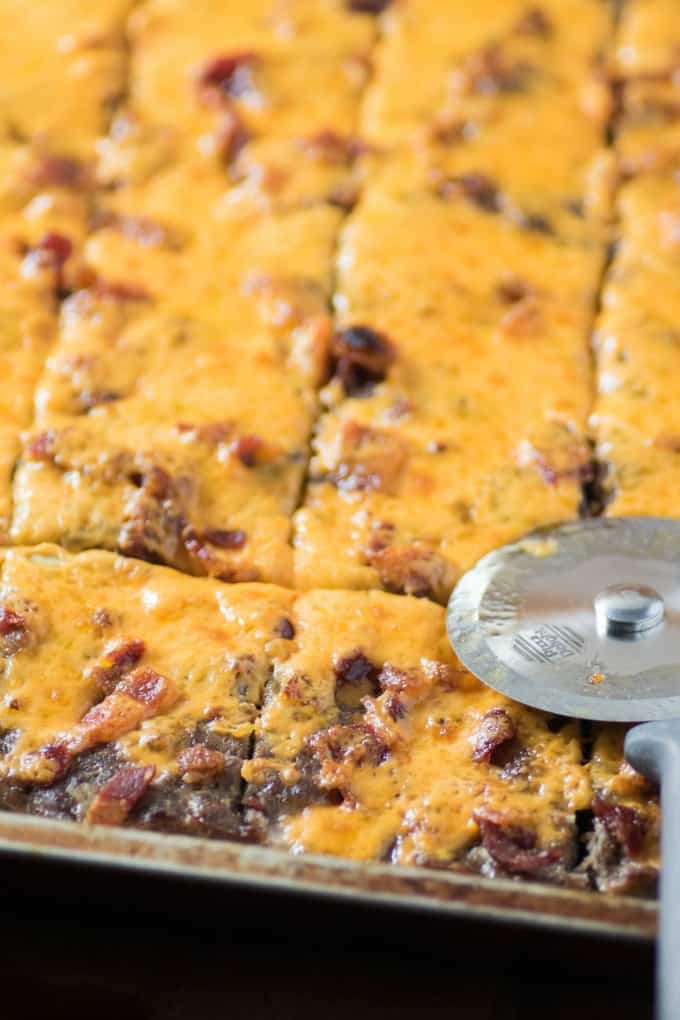 You can use extra lean ground beef for this recipe and also pat off any fat that comes up after cooking them and before adding the cheese. That is what I did but yes, I get it, you then add on cheese and bacon!! Baking these in the oven is so much less work than frying them up in a cast iron pan or freezing in the winter at the BBQ.
Having a casual get together is so painless with these yummy burgers. You can make the meat up and have it at the ready in the fridge. Then just pop it in the oven and dinner is on its way!! Bacon can also be cooked up and crumbled and ready for your burgers when you are.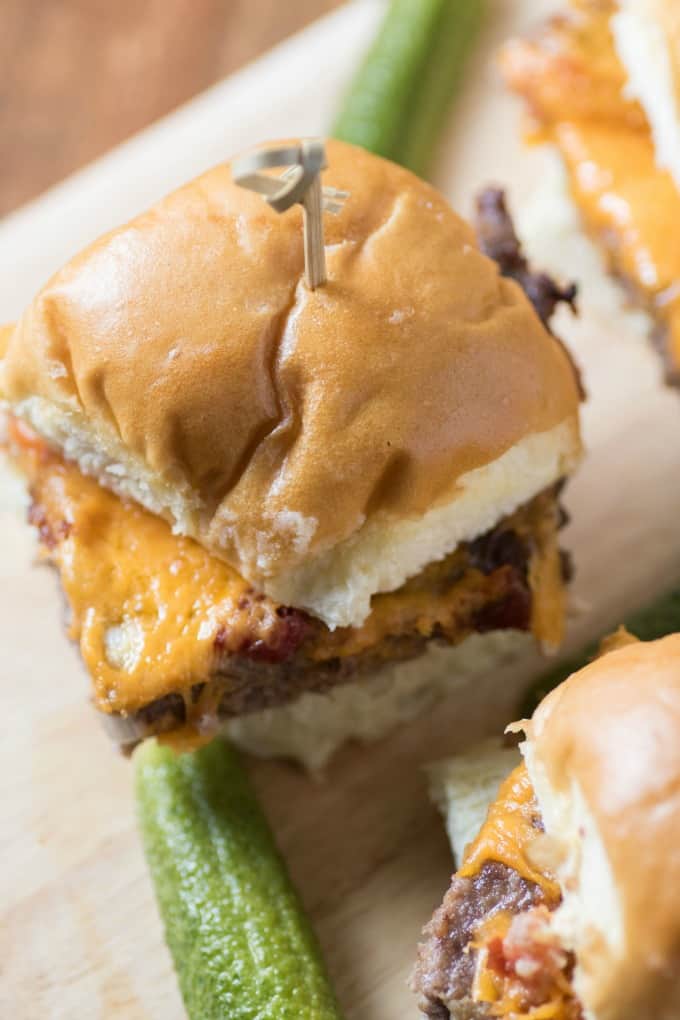 Baked Cheeseburger Bacon Sliders
Yield: 12
Prep Time: 10 minutes
Cook Time: 10 minutes
Total Time: 20 minutes
These very easy Baked Cheeseburger Bacon Sliders are awesome for game day or any casual get together.
Ingredients
2 1/2 lbs. extra lean ground beef
1/2 medium onion, finely diced
1/2 cup bread crumbs
2 eggs
1 tsp. garlic
1 tsp. onion powder
8 strips of bacon cooked crisp
1 1/2 cups cheddar, grated
Slider buns
Instructions
Preheat oven to 425F. Mix together the beef, onion, bread crumbs, eggs, garlic and onion powder. Flatten out on a 10x15" pan (foil lined if you like), to fit the amount of buns you have. Making it larger than the buns to allow for shrinkage. If you use a fattier meat the more shrinkage there will be.
Bake until browned and no longer pink inside about 8-10 min. Pat off excess fat with a paper towel.
Sprinkle with cheese and bacon and then run under a broiler until cheese is melted. Using a pizza cutter slice into desired sizes. Serve on the slider buns with toppings of your choice.