Ken loves his smoker and it is something he will use all year round. The flavor is amazing!! He was very happy to obtain this book from me that I received for reviewing. It will be a book that he will go back to again and again for ideas, inspirations and recipes. For today's recipe he did a simple BBQ Sauce Smoked Chicken.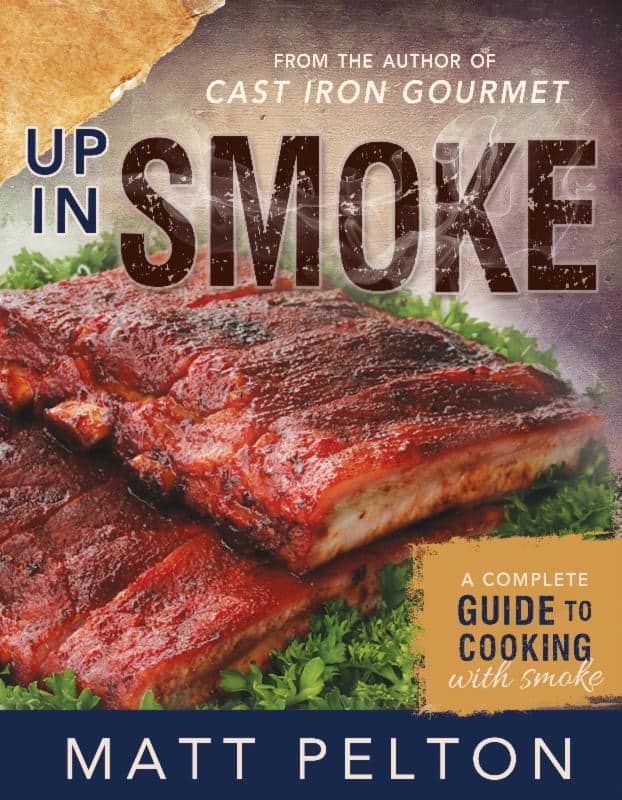 Ken is the master of the BBQ and Smoker. It is his domain and I leave him to it. He choose the recipe from this book and I loved it!! What a great sweet and delicious sauce. I will have to have him make it again!!! The cookbook starts off with Barbecue Beginning and then goes into smokers, woods, techniques and tips to make you a seasoned champion at the smoker!!! Full of colorful, real life photos you will be enticed to read from cover to cover.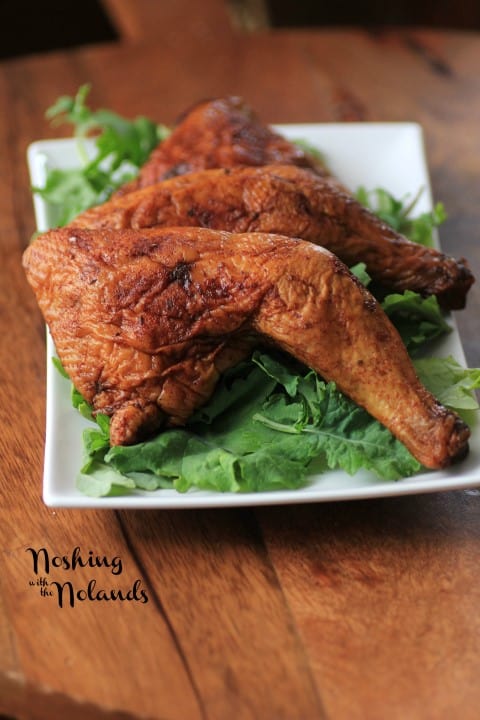 The book is perfect for any BBQ enthusiast. Learn how to make the best smoked jerky, bacon, ham, ribs, brisket, fish, cheese and more. Also included are recipes for baked beans, corn bread and cobbler!! A complete Southern feast!!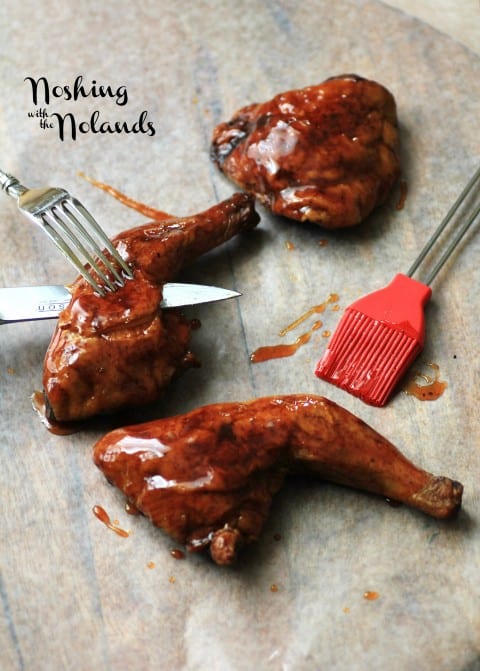 About the author:
Matt Pelton grew up in central Utah, where he learned the art of Dutch oven cooking. He brought his passion with him on a two-year mission to Boston for the Church of Jesus Christ of Latter-day Saints; he packed his 10-inch Dutch oven in his suitcase. On every opportunity, he learned to cook food from the many cultures in the Boston area. When he returned home, he met and married his wife of fourteen years, Katie. They have three wonderful children: Megan, age twelve; Tristan, age ten; and Braxton, age five. Matt has published multiple books, including From Mountaintop to Tabletop, The Cast Iron Chef, The Cast Iron Gourmet, and Up in Smoke. Matt was bitten by the bug of competitive cooking and has competed in the Kansas City Barbecue Society's pro-division barbecue competitions. He also competes in the International Dutch Oven Society's advanced cooking circuit, where he and his cooking partner Doug Martin won the 2012 IDOS World Championship. Matt travels around the West competing and teaching Dutch oven classes.
BBQ Sauce Smoked Chicken
BBQ Sauce Smoked Chicken
Smoked chicken with a delicious sweet BBQ sauce!!
Ingredients
Basic Barbecue Sauce
1 cup ketchup
1 cup honey
3 Tbsp. molasses
2 Tbsp. worcestershire sauce
2 tsp. black pepper
1 tsp. white pepper
2 tsp. liquid smoke
1/4 cup apple cider vinegar
Instructions
For the BBQ sauce, mix all the ingredients in a blender and then heat in a saucepan to a soft boil. Cool down.
Smoke chicken with apple or hickory until internal temperature is 160 F. Baste with the BBQ sauce and smoke again for about 20 - 30 min.
Recipe courtesy of Up In Smoke by Matt Pelton, Cedar Fort, Inc. / Publicist