Buttermilk Fine Waffles here in Calgary is the quintessential breakfast stop to grab some of the best waffles I have ever had! A fun, vibrant meeting place to pop into with family or friends to fill up that belly with comfort food. I don't think I have gone to the savory side of waffles except maybe adding in bacon along with that dripping maple syruped laden waffle.
Let's pop in to see what Buttermilk is all about and we can walk you through their menu. There is lots to choose from.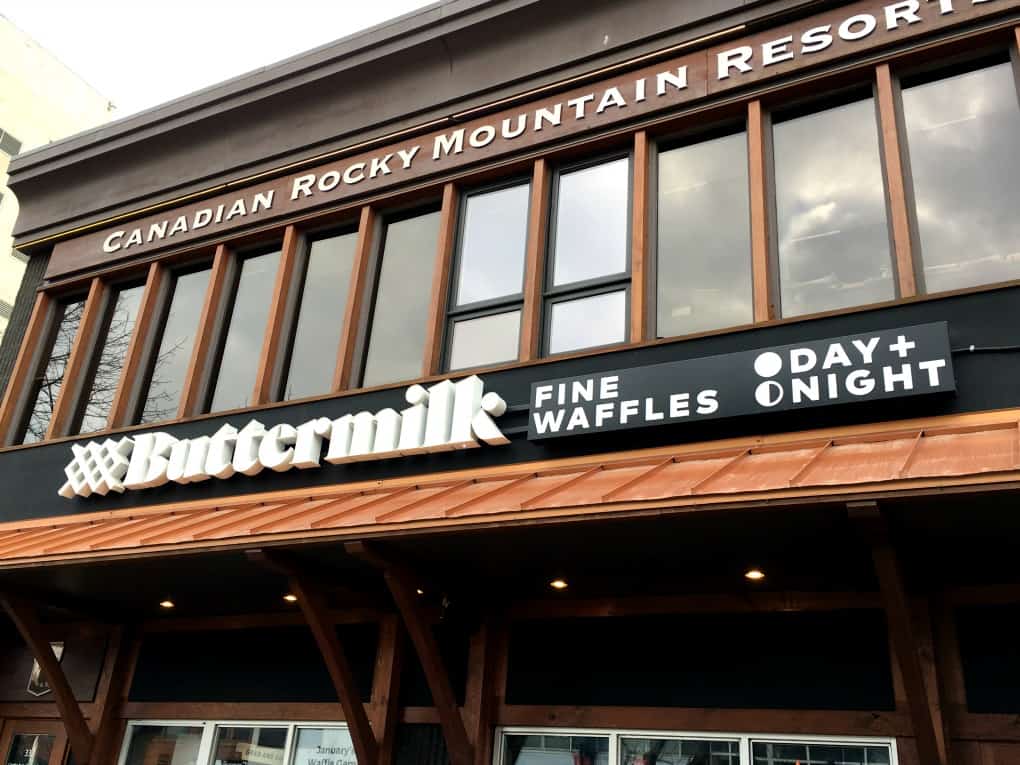 Sam Friley is the owner of this wonderful waffle house located at 330 17 Avenue Southwest which is open everyday from 9-3 pm. There is a little parking lot in the rear or street parking available.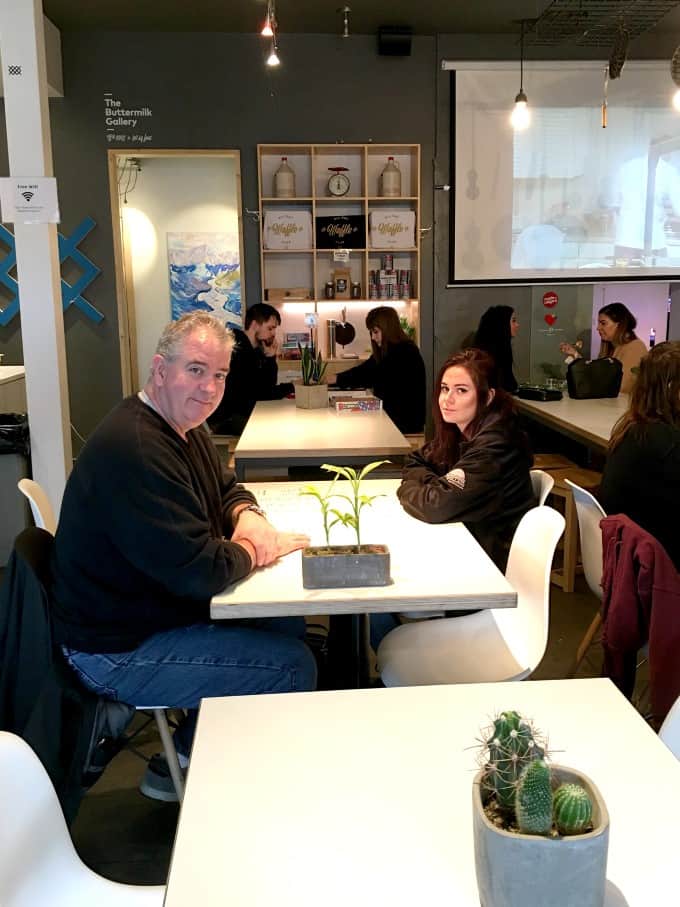 There is Ken and Amber waiting on their delicious waffles. I liked the idea of grabbing a board game to play, they have lots to choose from.
The Menu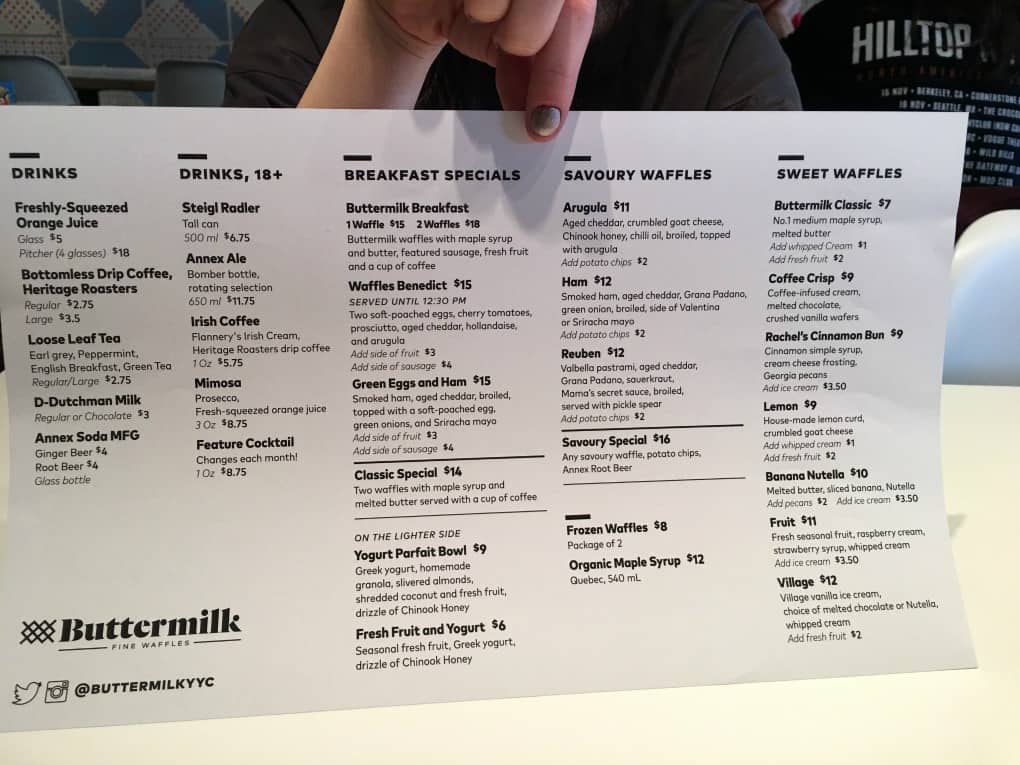 Menu selection was tough, look at all they have to offer. I knew that I was going to the savory side for sure though.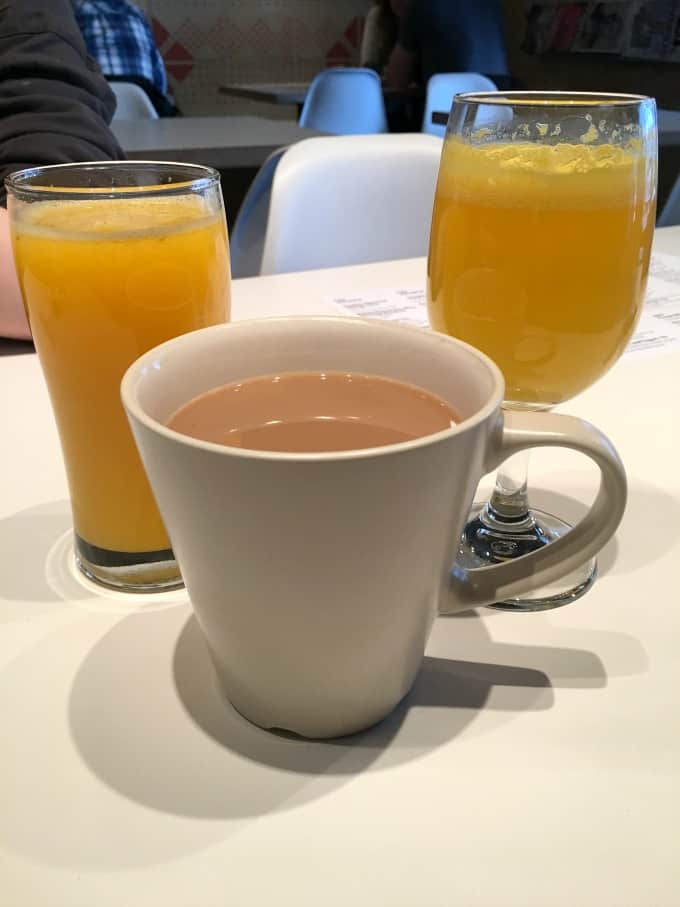 Newly added to the menu is some boozy brunch items, like these. Ken choose the Irish coffee and I the mimosa while Amber had the freshly squeezed OJ. It always seems a little more special when you can have a little Prosecco with brunch!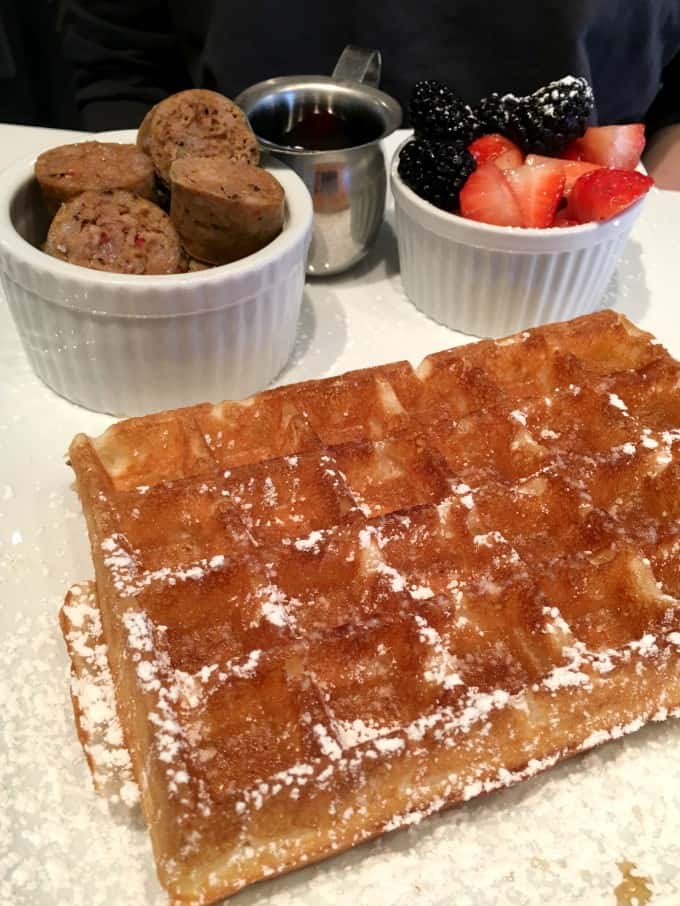 The waffles are so perfectly crispy and light. Amber was amazed and dug right into her breakfast!!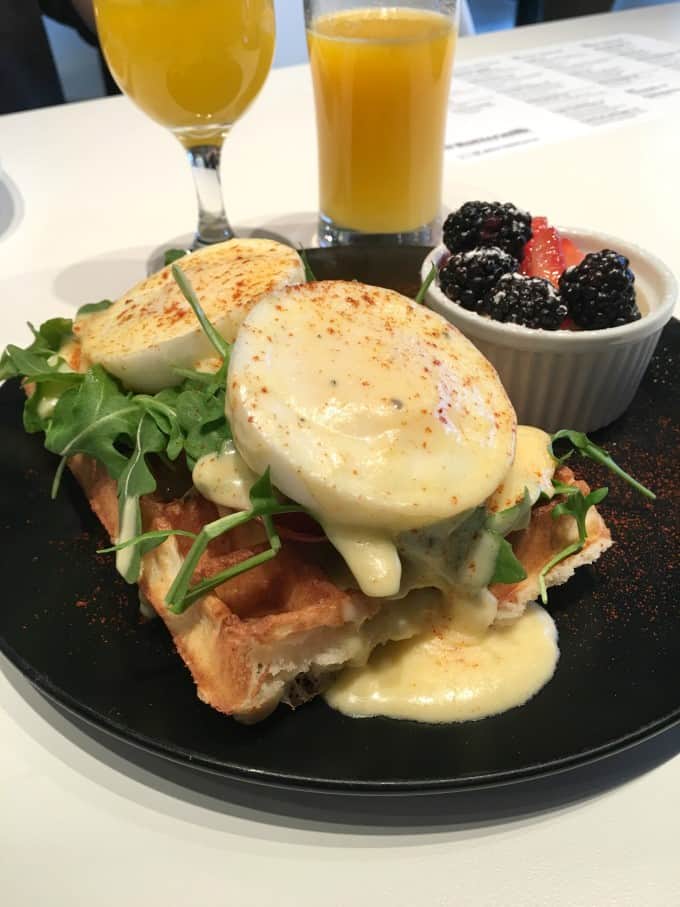 As I said I wanted to go to the savory side. I went there big time with their Waffles Benedict! The waffle is hands down amazing compared to a little English muffin. This was scrumdiddlyumptious!!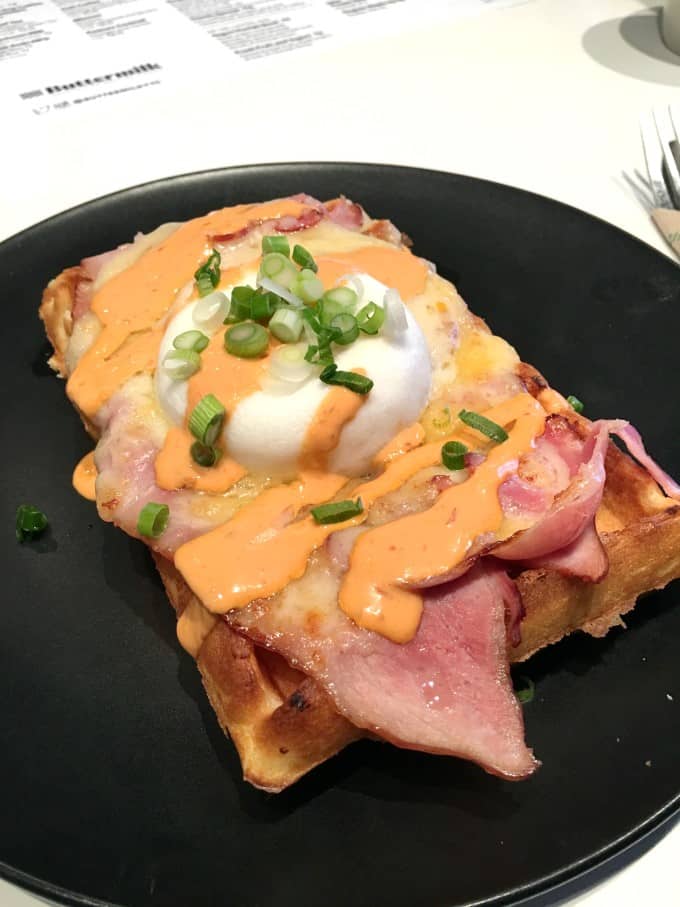 I was intrigued with Ken's selection of Green Eggs and Ham and wow, how sublime with the Sriracha mayo, one gorgeous bite after another!!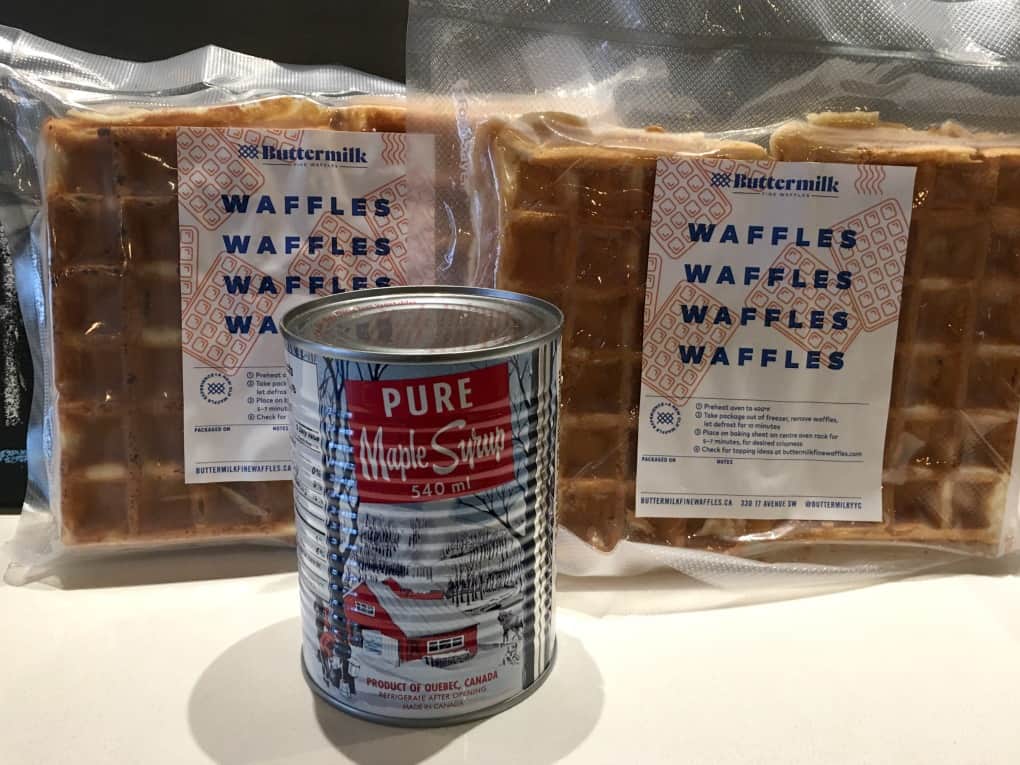 We couldn't get enough of these stunning waffles so luckily they had some for us to take home!! That and the cutest can of pure maple syrup made us happy campers!!
Come and follow along with the fun on Facebook, Twitter and Instagram and see what is your favorite waffle. Will you go to the savory side or stay conventional with the sweet! Either way you will be loving it.