We have started going on a picnic once a week. I thought it would be a great way to get some fresh air, enjoy each others company, and explore out cities parks. For our first picnic we took a variety of goodies and one of them were these awesome Cheddar Chive Scones! Amber and I made these wonderful scones together. It was a fun venture with a delicious outcome!!
We enjoyed these scones with sliced ham, chicken and cheese and made easy little sandwiches with them. Fresh sliced fruit like cantaloupe and strawberries finished off the meal. So easy and so amazing taking this little picnic down to Edgeworthy Park here in Calgary.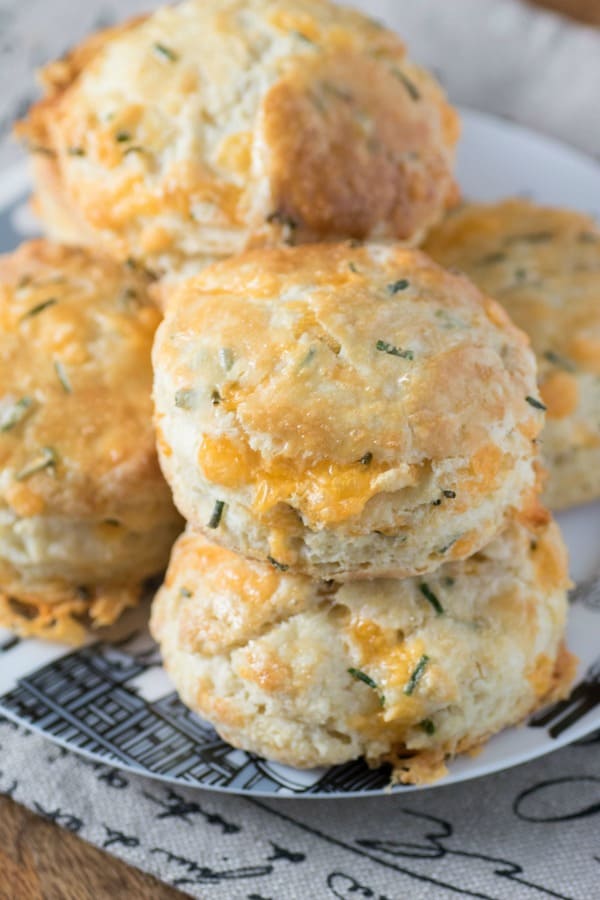 These scones would be good at anytime and will disappear quickly!! The trick to scone making is not to overwork the dough so that they stay light and fluffy. Also keeping everything very cold, cold butter, cold eggs, cold cream, cold cheese, and a cold surface to work on too! Making scones on the hottest day of the summer probably won't get you the best results. A nice early morning project and then they are ready for your picnic.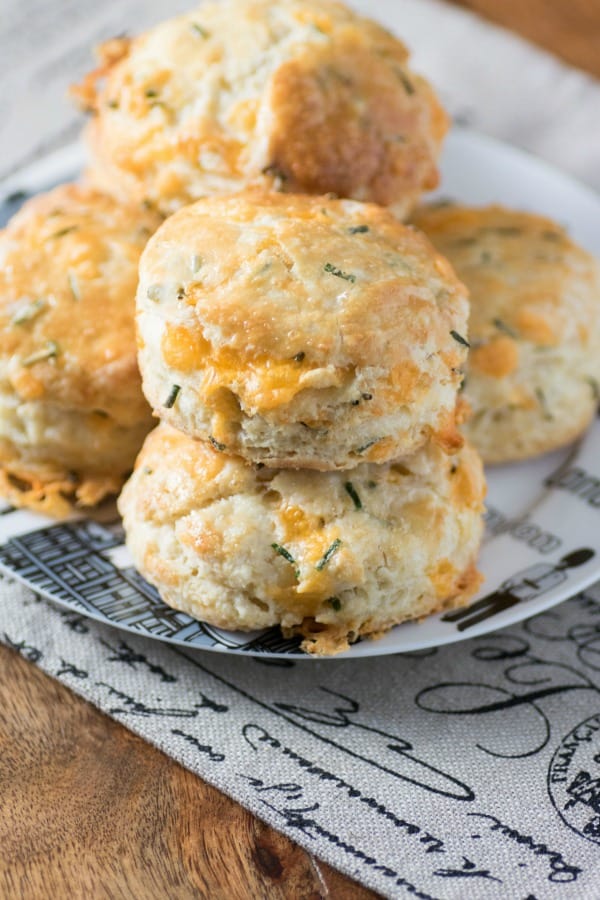 I added in fresh chives from our garden. If you have never grown chives they are so easy and are a great perennial. The flowers are nice to use in the spring in dishes too. If that is not your thing luckily they are readily available in grocery stores. Chives add in a mild flavor and are perfect for these scones.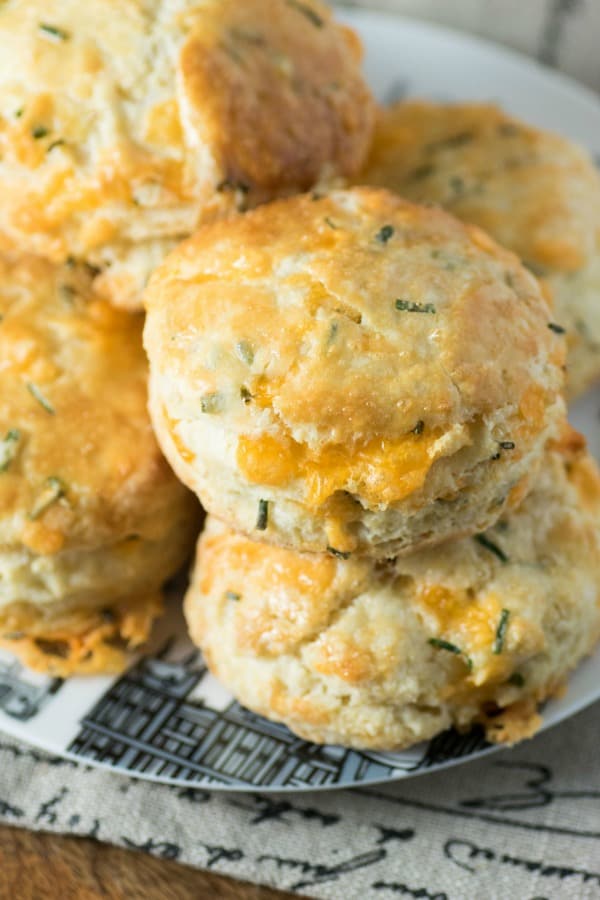 Cheesy, flaky, buttery goodness are the name of the game for these scones. Just grab and slice it open to add your favorite toppings. To keep them fresh pop them in the freezer if there are any leftover. They will defrost quickly on the counter top.
The Recipe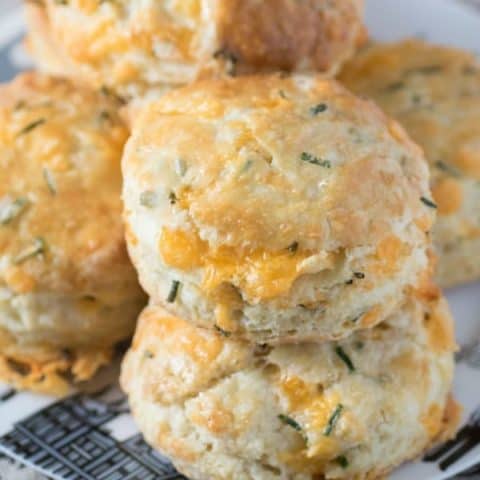 Cheddar Chive Scones
Yield: 12
Prep Time: 20 minutes
Cook Time: 20 minutes
Total Time: 40 minutes
Cheddar Chive Scones are a perfect cheesy, buttery delight at anytime of the day.
Ingredients
2 1/2 cups flour
1 Tbsp. sugar
1 Tbsp. baking powder
1 tsp. Kosher salt
1/2 cup cold butter, cubed
3 eggs, divided
2/3 cup cold half and half cream
2/3 cup grated sharp cold cheddar
1/4 cup chives, cut into small pieces with scissors
Instructions
Whisk together the flour, sugar, baking powder and salt in a large bowl. Add in the cubed butter and cut in with a pastry cutter until the size of peas.
Mix the two eggs and cream together in a small bowl and add to the flour mixture. Don't overmix.
Stir in the cheddar and chives and mix until just incorporated.
Turn the dough onto a well floured cool or cold surface if possible. Knead about 4 times gently and work into a round about 3/4" to an 1" thick. Cut out into 2 1/2" rounds. Place on lightly greased cookie sheets.
You can rework the dough and make more but they won't turn out as great as the first ones do but still very good.
Whisk the final egg in a small bowl and brush on top of the scones. Let them rest for 10 min. Preheat oven to 375F.
Bake for 18-20 min. or until golden brown.