Cheesecake Stuffed Strawberries
Want an easy summer dessert? We sure have it with these Cheesecake Stuffed Strawberries. Nothing could be simpler and more delicious. This is a great way to showcase fresh strawberries too. We are over at Real Housemoms today sharing this scrumptious recipe.
Summer backyard parties are very popular, we were just at one last night. They are usually potluck based so these little strawberries would be an excellent portable treat that everyone would love. I have been wanting to make these for a while as I have seen them around and they look so very good. Luscious ruby red strawberries piped with a gorgeous cream cheese filling, what is there not to love?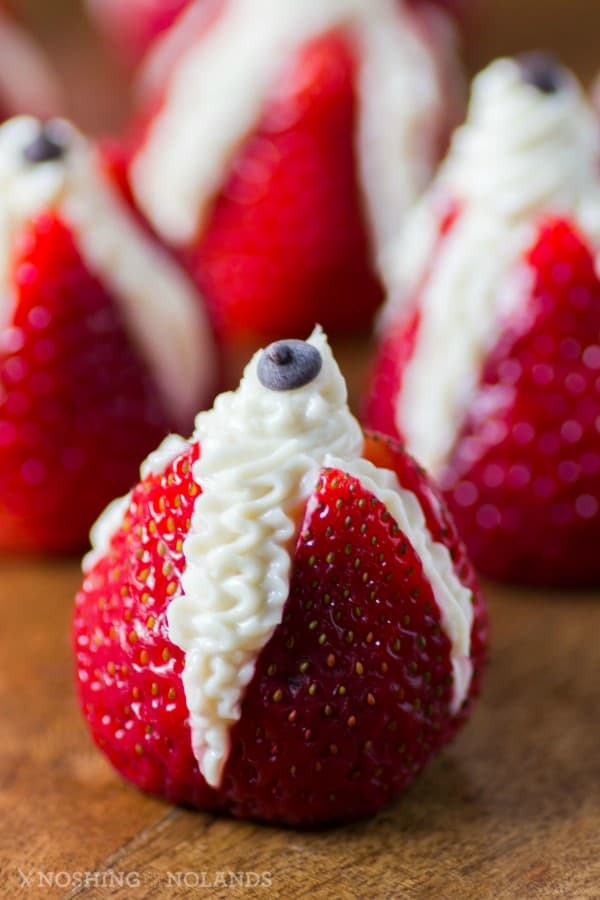 These strawberries require simple ingredients and a simple piping technique to fill them. So simple that my daughter actually took right over making these. She made them for her dad for Father's Day and they were a huge hit. We all loved them. Just don't make them too far in advance, you want them to be nice and fresh. A couple of hours in advance will be fine and of course, keep them refrigerated.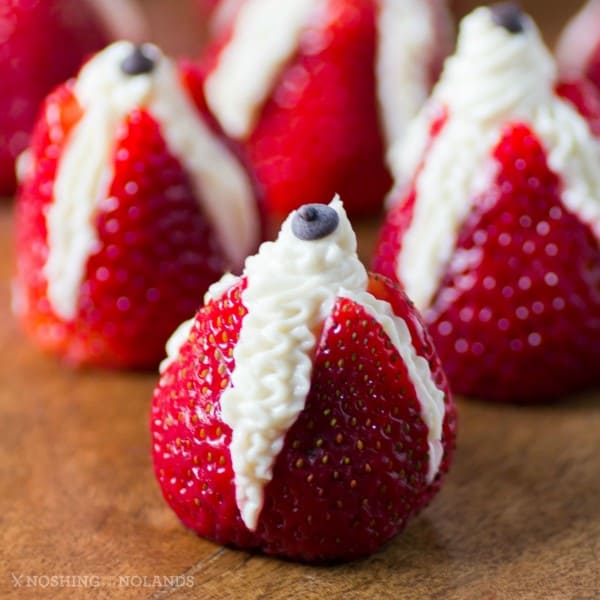 For the full RECIPE and more photos come over to Real Housemoms. While you are there, have a look around, there are tons of great ideas and recipes shared there all the time. I also have some other lovely strawberry recipes for you, so keep scrolling down.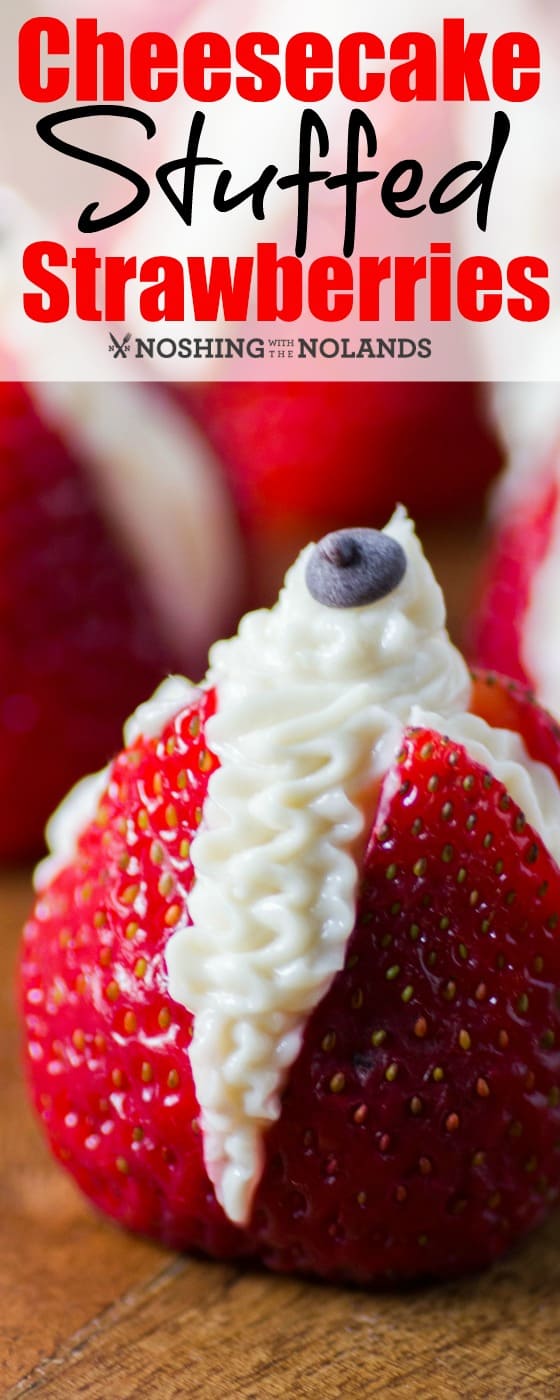 These strawberries would work great for any BBQ, picnic, backyard gathering, or pot luck. Make up a batch and come back and tell me what you think. We are in love with these and will be making them again really soon.
Lastly, are you adoring strawberry season? Check out these 16 Creative Strawberry Shortcake Recipes. These recipes will have you enjoying strawberries all summer long!! Come and see all the different ways to enjoy strawberry shortcake!!