Cheesy Baked Scrambled Eggs
Have you tried baking eggs before, for a crowd it is so easy!! We have been doing this for just the three of us many times too! We adore how wonderful these Cheesy Baked Scrambled Eggs turn out, fantastic each time we make them. I love big fluffy eggs and you get that when they are baked in the oven. Then load them up with cheese and they are divine!!
We love having eggs for dinner too! That is when we like having these baked eggs the most! We cook up some Perfectly Crispy Baked Bacon also in the oven for our dinners. Cleanup is easier all around!! We also all feel spoiled having breakfast for dinner, a great treat!!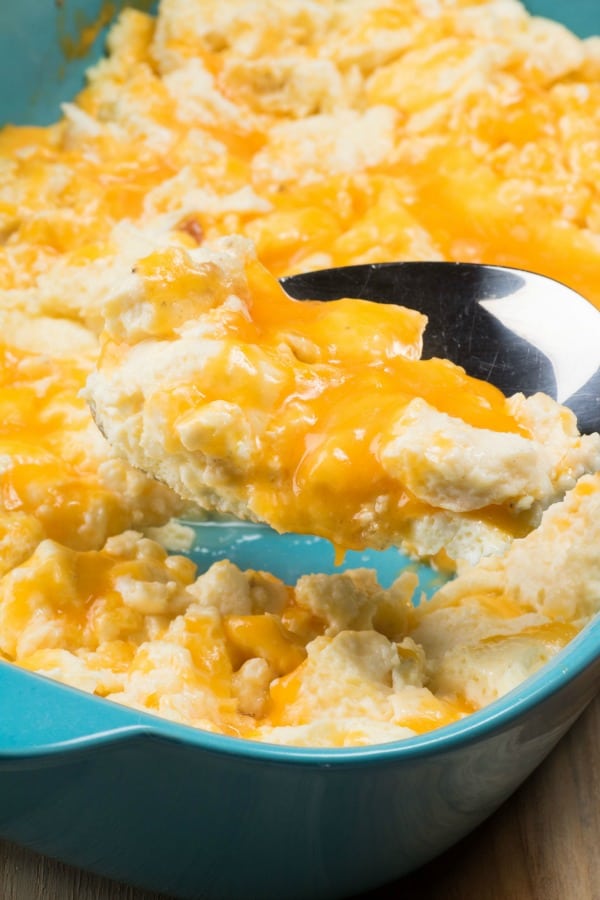 Fluffy, moist eggs, loaded with a cheesy top will have everyone running to the table to feast!! Kids love scrambled eggs too!! Pass the fresh fruit around that you have whipped up into a fruit salad. Everyone loves that also! So gorgeous anytime of year but even more so in the summer when produce is at its finest.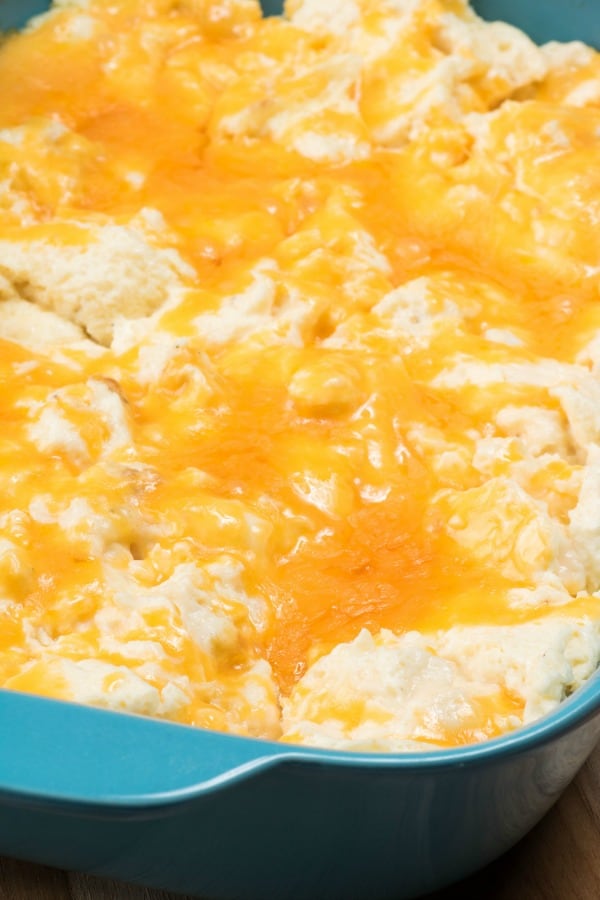 I have to admit I am not a great scrambled egger! I leave that task up to Ken who is the breakfast aficionado. He does the eggs, bacon, toast and fixins' way better than I could ever. So it is Ken that is in the kitchen creating this dish for us. He knows not to overcook the eggs, to keep them moist, to never let them get rubbery or nasty. 
If you have issues cooking eggs then this baked method is for you. Sit back, relax and poke your head in the oven when needed. You will love cooking scrambled eggs like this from now on!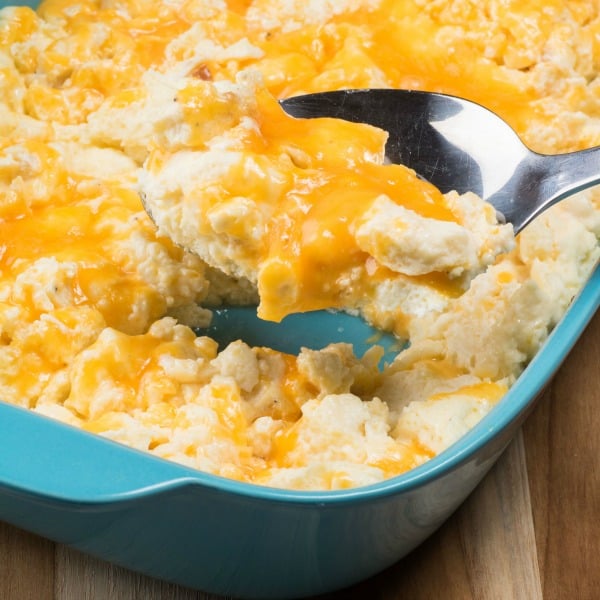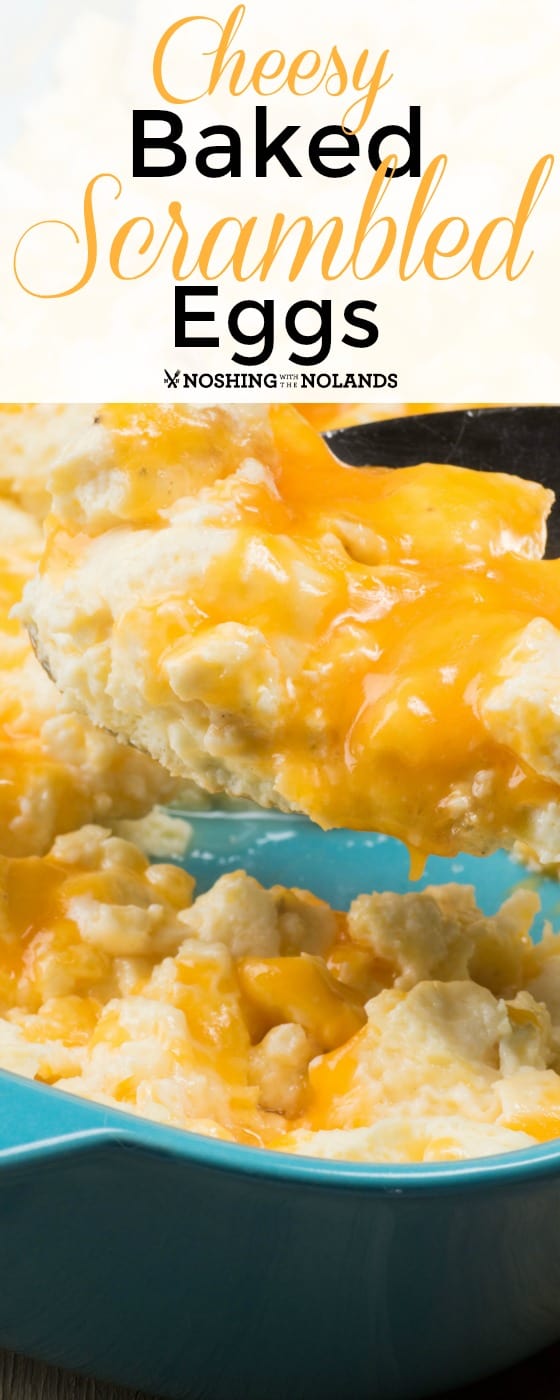 The Recipe
Cheesy Baked Scrambled Eggs
Easy to make and perfect eggs each time with Cheesy Baked Scrambled Eggs! Make them from breakfast, brunch of dinner. Foolproof for feeding a crowd.
Ingredients
1 Tbsp. butter
12 eggs
½ tsp. salt
Pepper to taste, freshly ground
¾ cup half and half cream or table cream
1 cup cheddar cheese, grated
Instructions
Preheat oven to 400F. Grease an 8x11" pan with the 1 Tbsp. butter and set aside.
Whisk eggs with the salt, pepper, and cream. Pour into prepared dish. Bake uncovered for 10 min. Stir and bake for another 5 min. Repeat every 5 min. until almost completely set, don't overcook. May take a total of 20-25 min. Top with cheese and bake until melted. Serve immediately.