These came about purely by accident but Amber devoured these little gems in no time. They would make a perfect accompaniment to ice cream or any dessert to just bump it up a little. They are so easy and taste like "those little donuts" that you get at The Stampede or I am sure many fairs around the country.
Frozen puff pastry (1/2 package), thawed at room temperature for 2 hours
2 Tbsp. sugar
1/2-1 tsp. cinnamon
Preheat oven to 425F. Mix the sugar and cinnamon together. On a lightly floured surface, roll puff pastry to a 1/4″ and cut out with a 1 1/2″ round cookie cutter. I used one with a serrated edge. Place on a cookie sheet and bake for 10-15 min. until puffed and lightly browned. Remove from oven and immediately dust with the cinnamon sugar. Serve warm or let cool on cookie sheet and transfer to a sealed container.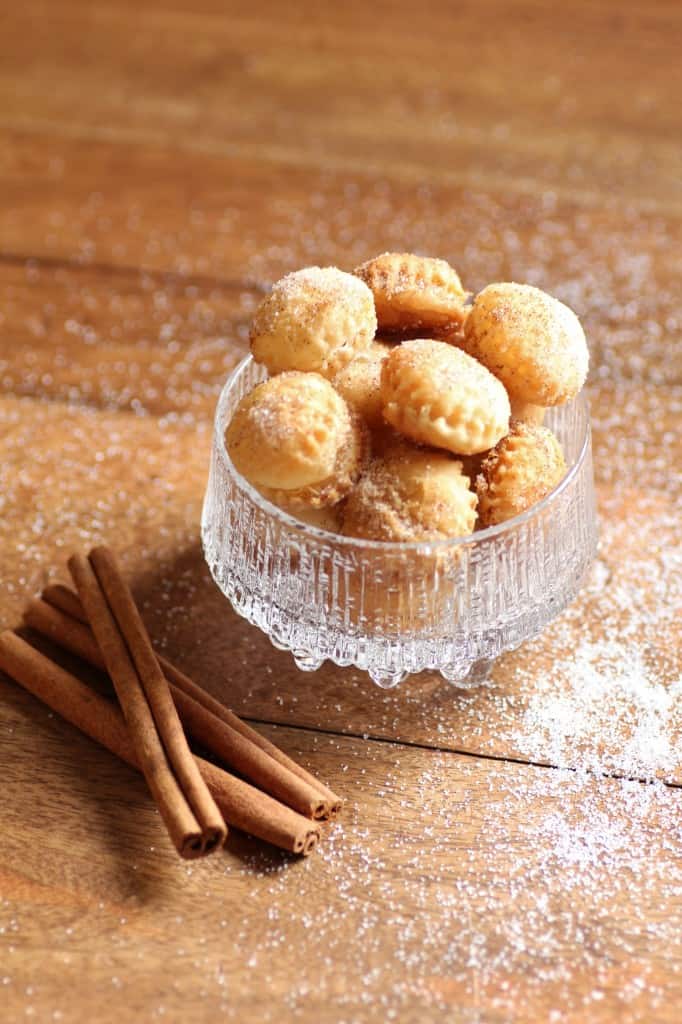 This has been added to Sunflower Supper Club's Weekend Potluck