Crabmeat Cocktail
I love old Hollywood, the stories, the glamour, the stars, and now with this book, L.A.'s Legendary Restaurants and this Crabmeat Cocktail, the recipes!! This gorgeous hardcover cookbook is loaded with not only recipes but tons of fabulous pictures that have never been published before. I also have a giveaway for you for one lucky winner to get a copy of this fantastic cookbook so don't forget to scroll all the way down!!
The author George Geary, an award-winning chef, best-selling author and renowned educator takes you on a tour of glamorous restaurants. Through a lively narrative, vintage photographs and historic menus the stories are told. There are over 100 recipes for entrees, appetizers, desserts and classic drinks, all being updated by George Geary to be adapted easily into today's kitchen.
Classic recipes from Musso & Frank Grill and the Brown Derby of the 20's to the see-and-be-seen crowds of Chasen's, Romanoff's and Ciro's in the mid-twentieth century, all the way up to the 1970's and 1980's with the dawn of California cuisine at Ma Maison and Spago Sunset. This cookbook celebrates where Hollywood ate, drank and played.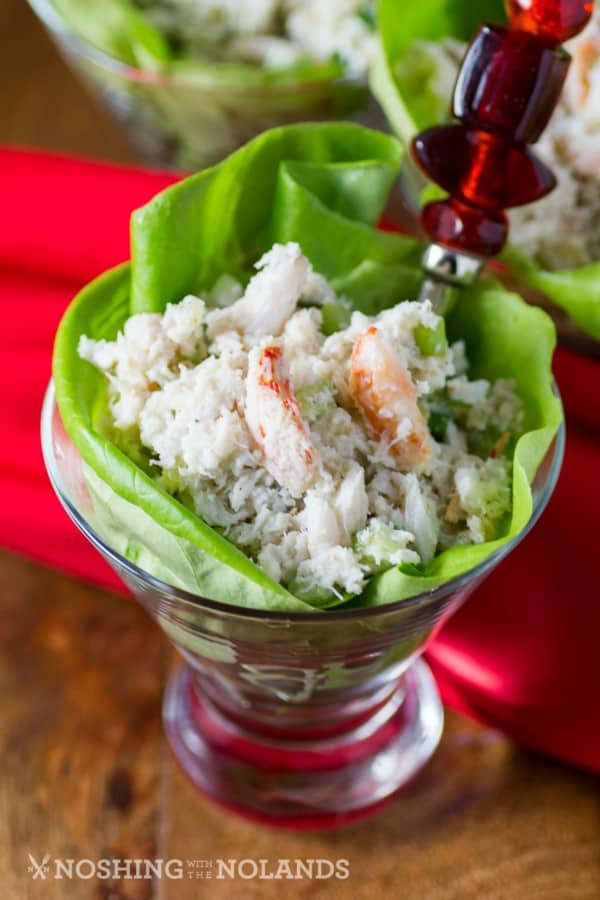 Photo by Noshing With The Nolands
This Crabmeat Cocktail was Ciro's number-one hors d'oeuvre. It was served in an iced glass pedestal dish but we have them in cute little cocktail glasses for you today. Serve up the freshest of crab and you will have an outstanding recipe.
L. A.'s Legendary Restaurants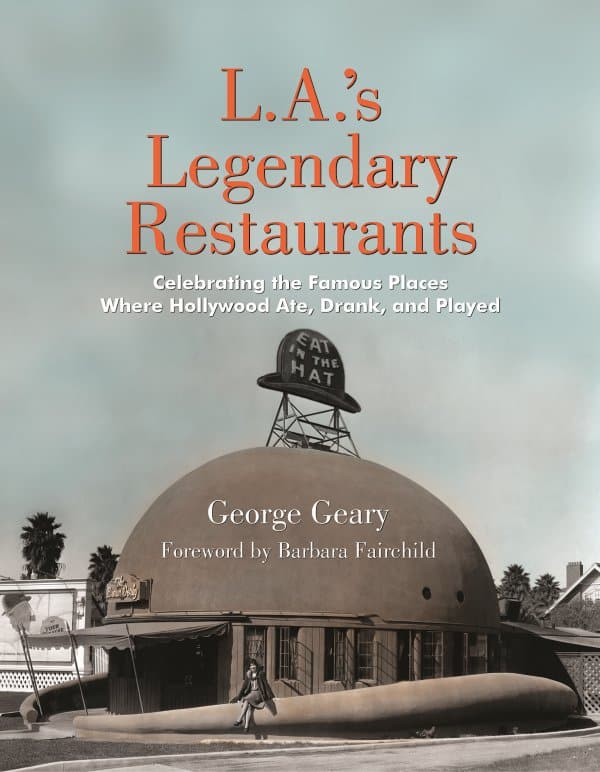 Most of the iconic restaurants no longer exist but George Geary brings them back to life for you to enjoy!! There are loads of great recipes like a Moscow Mule from Cock 'n Bull, Spicy Tuna Dip from Carlos 'n Charlie's, Onion Soup Fondue from Hamburger Hamlet, French Dressing from Brown Derby, Chicken with Garlic from Spago Sunset, and Hot Fudge Brownies from Schwab's Pharmacy. Page after page of mouthwatering recipes to try, all mixed in with fun facts and photographs. The perfect gift for the Hollywood lover you know!
The Recipe
Recipe(s) may be reprinted with the following credit: L.A.'S LEGENDARY RESTAURANTS by George Geary Santa Monica Press / October 2016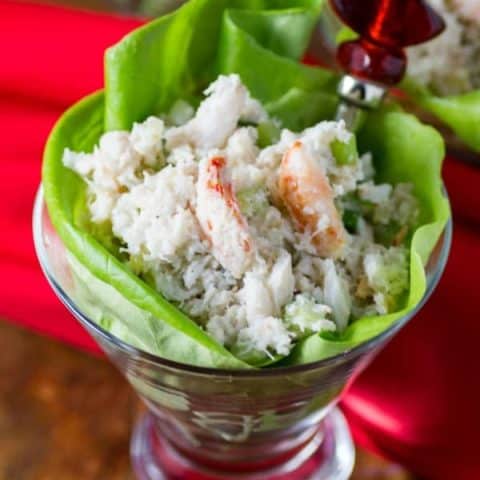 Crabmeat Cocktail
Yield: 6 servings
Prep Time: 15 minutes
Total Time: 15 minutes
This was Ciro's number-one hors d'oeuvre, served in an iced glass pedestal dish.
Ingredients
24 oz. crabmeat, free of bones
2 stalks celery, diced
½ medium onion, diced
4 stalks green onion, chopped
2 tbsp. pickle relish
¼ cup mayonnaise
1 tsp. prepared mustard
3 drops hot pepper sauce
Instructions
In a large bowl, combine crabmeat, celery, onion,green onion, relish, mayonnaise, mustard, and hot pepper sauce.
Place into a dish or arrange on a bed of lettuce for a first course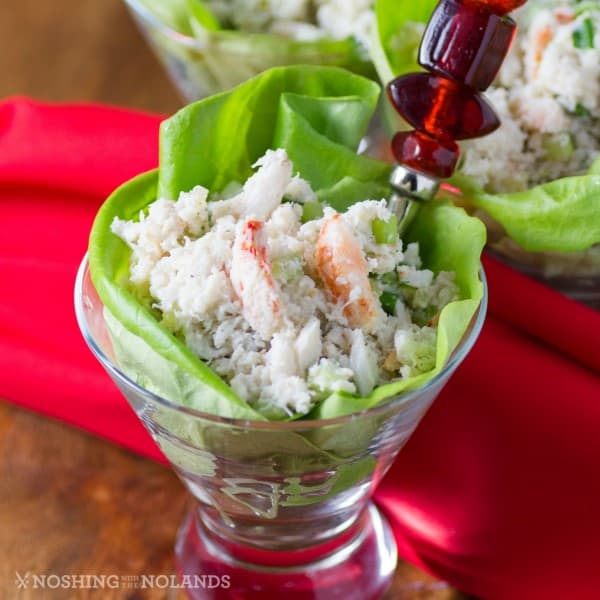 Photo by Noshing With The Nolands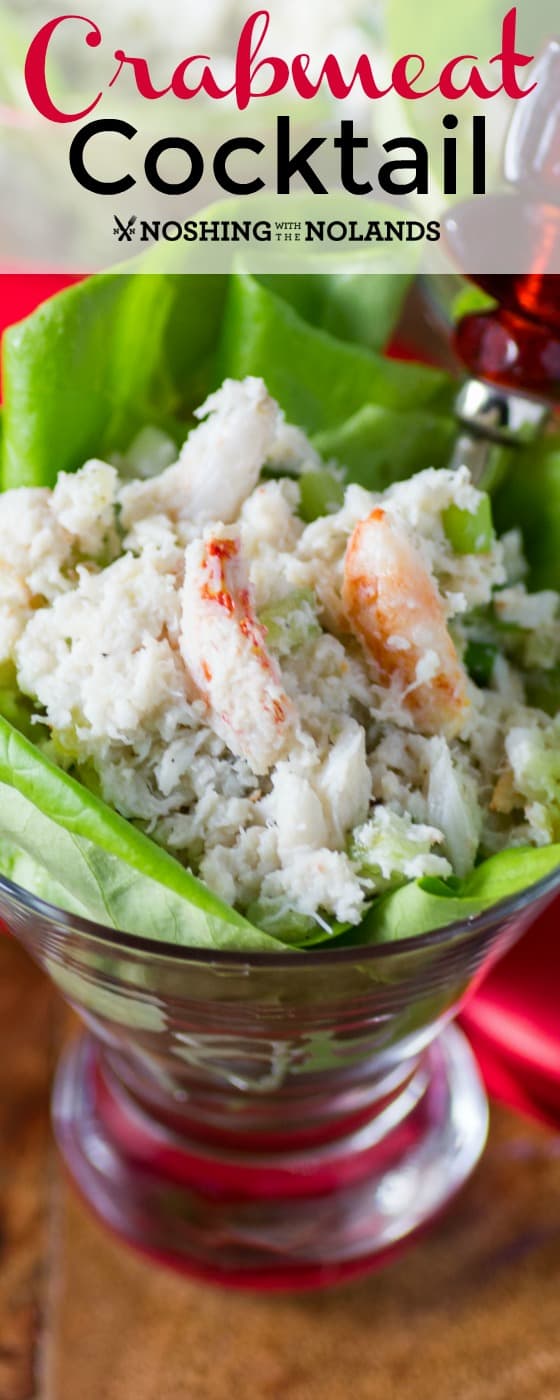 Photo by Noshing With The Nolands
Come and enter here for L.A.'s Legendary Restaurant Cookbook to win a copy for yourself. The giveaway is open until December 2nd until 12:00 am., to US residents only, which at that time a random winner will be selected. The winner will have 48 hours to respond to an email or a new winner will be selected. Good luck everyone!!