Creamy Cheddar Pub Cheese
Appetizers are forever popular throughout the year but come the holidays they are even more so. Whether it is a casual get together or a more formal cocktail party, appetizers are always a hit. This Creamy Cheddar Pub Cheese could be served at any event. Crowded around the TV for game day or served up at a cocktail party, this delicious spread will sure be a winner. The perfect accompaniment to this pub cheese is fantastic Nairn's Oat Crackers. Before you leave today make sure you scroll all the way down to enter our giveaway for a Nairn's prize pack and gorgeous Pippa sachtel.
Have you tried a pub cheese before? It kind of reminded me of a strong cheese that we used to get in little brown crock pots when I was growing up. It didn't have stout in it like this cheese but was also spreadable. Did I just date myself to the olden days?? Do any of you remember that cheese?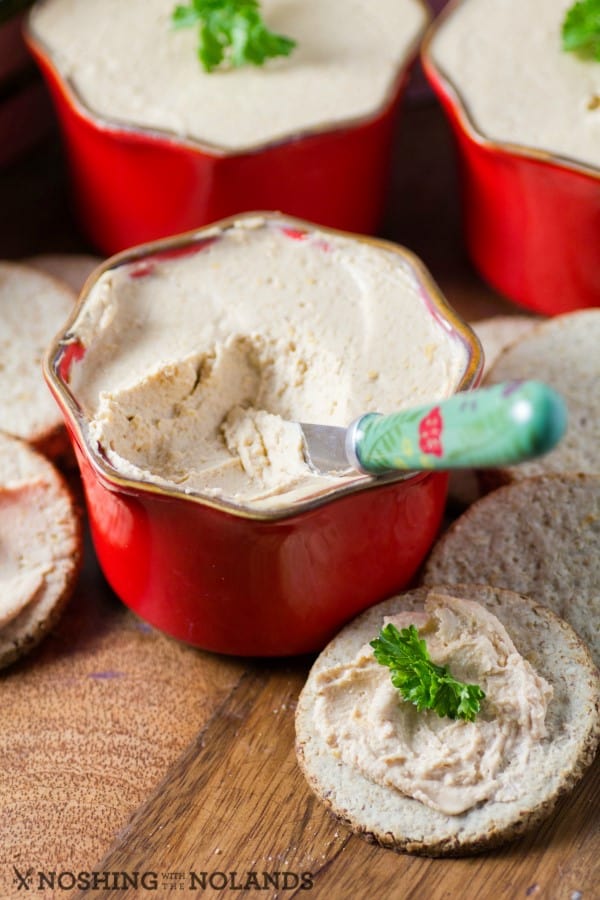 This spread goes wonderfully with the oat crackers from Nairn's. The crackers are not only delicious but also nutritious. Packed with so many organic whole grain oats there is not much room left for anything else.
Nairn's Oat Crackers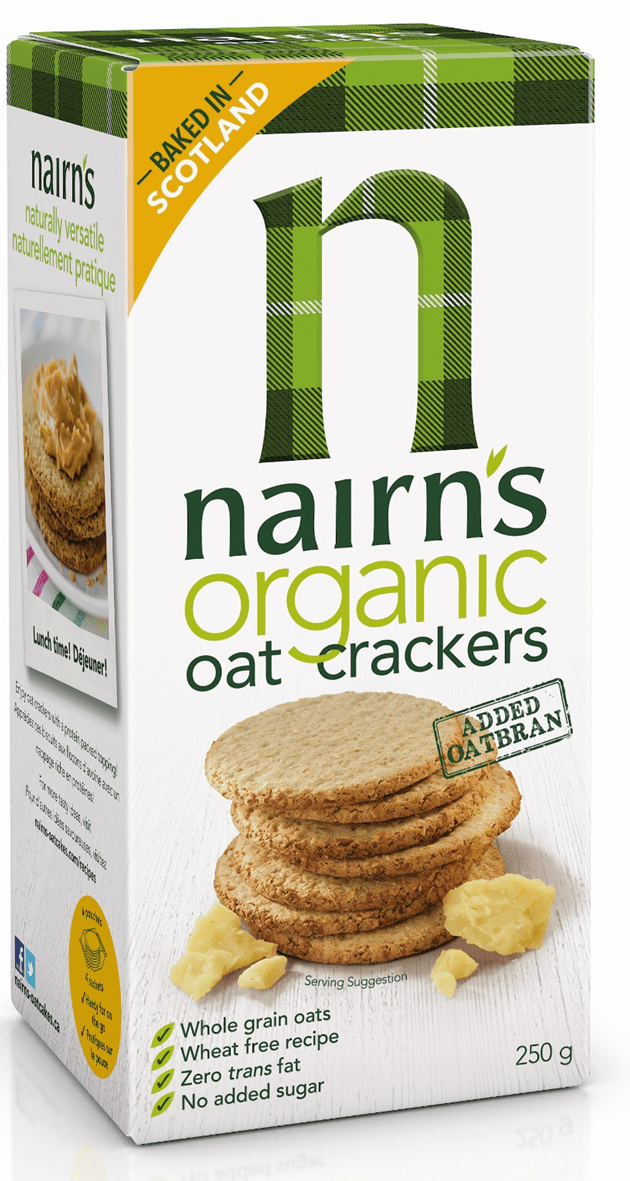 As you can see not only are they made with organic whole grain oats but they are wheat free, free of trans fat, a great source of fiber and have no added sugar. They are a guilt free option that are healthier for you and give you energy to keep enjoying your day!!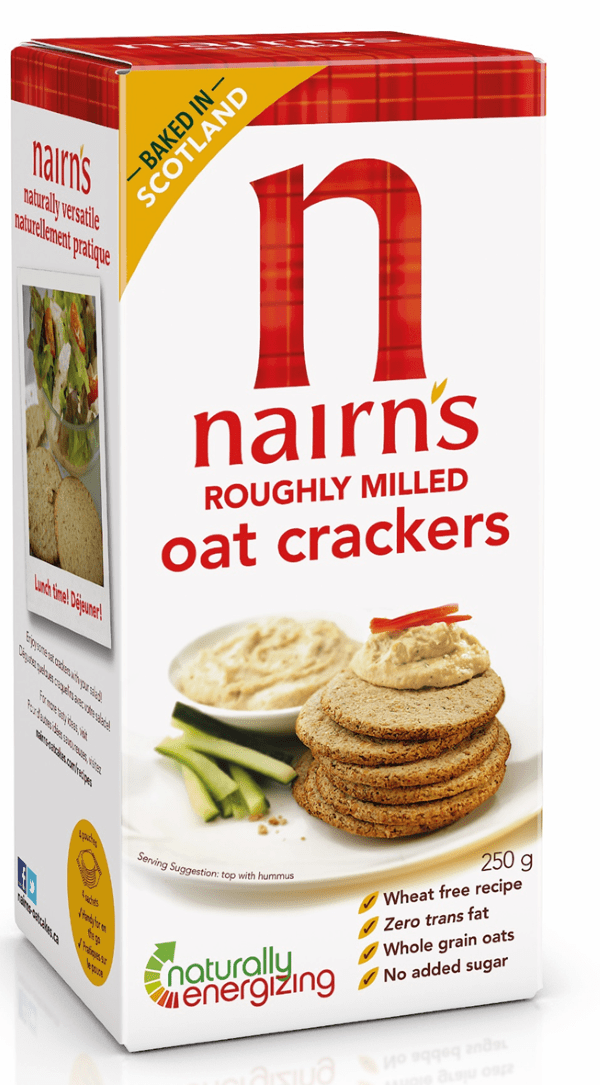 Nairn's oat crackers are baked in Scotland since 1896 and they are the most popular oat cracker around, which is not a surprise with their lovely toasted oat flavor! They are the perfect cracker to serve with all your charcuterie and cheese boards. They stand up beautifully to a hardy topping and go from sweet to savory easily.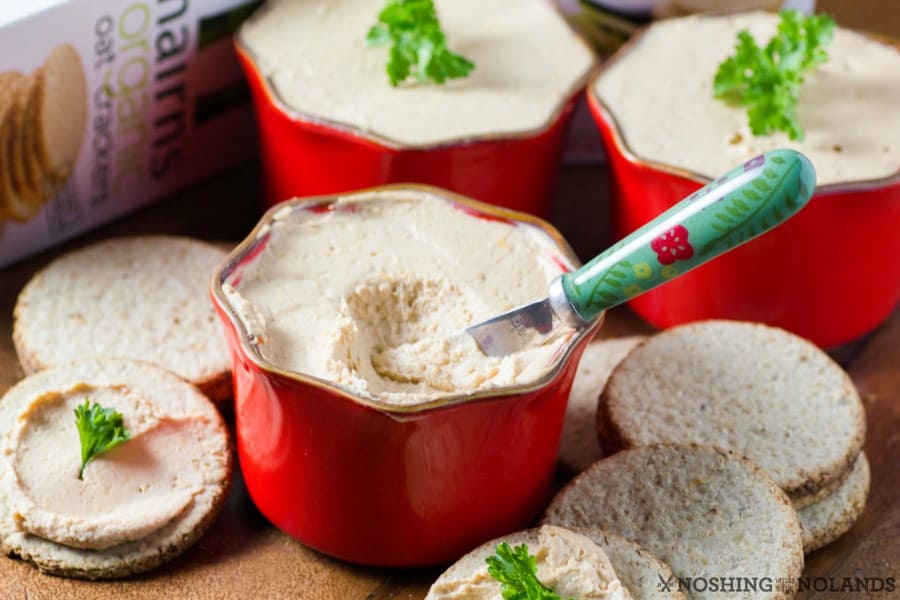 The Recipe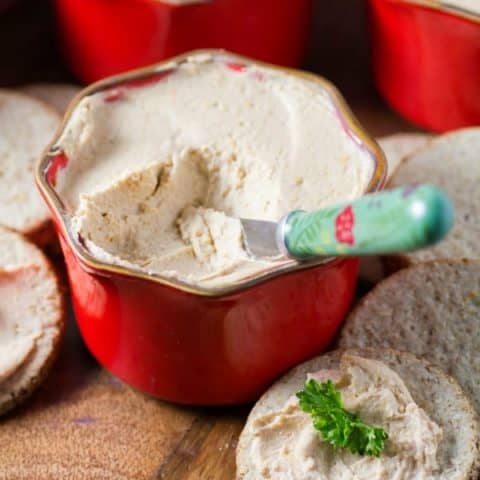 Creamy Cheddar Pub Cheese
Yield: 3 cups
Prep Time: 15 minutes
Total Time: 15 minutes
A flavorful Creamy Cheddar Pub Cheese that goes great with oat crackers for game day to cocktail parties.
Ingredients
8 oz. light cream cheese, softened
4 cups sharp cheddar cheese, grated
1 tsp. dry mustard
1 Tbsp. horseradish
1/2 tsp. cayenne pepper
Freshly ground black pepper
Garlic salt to taste
1 Tbsp. worcestershire sauce
1/2 cup stout ale
Instructions
Add all the ingredients except the stout into a food processor and blend until smooth. Add in the stout up to 1/2 cup to desired creaminess. Taste and adjust seasoning if necessary. Fill small pots with the cheese mixture and refrigerate until ready to serve.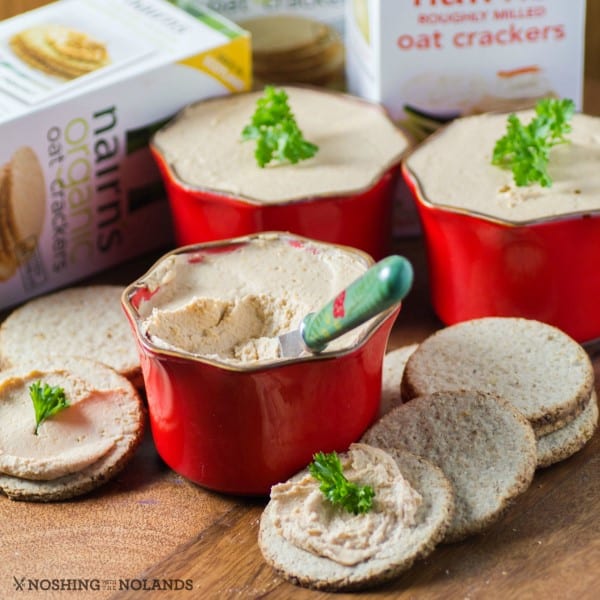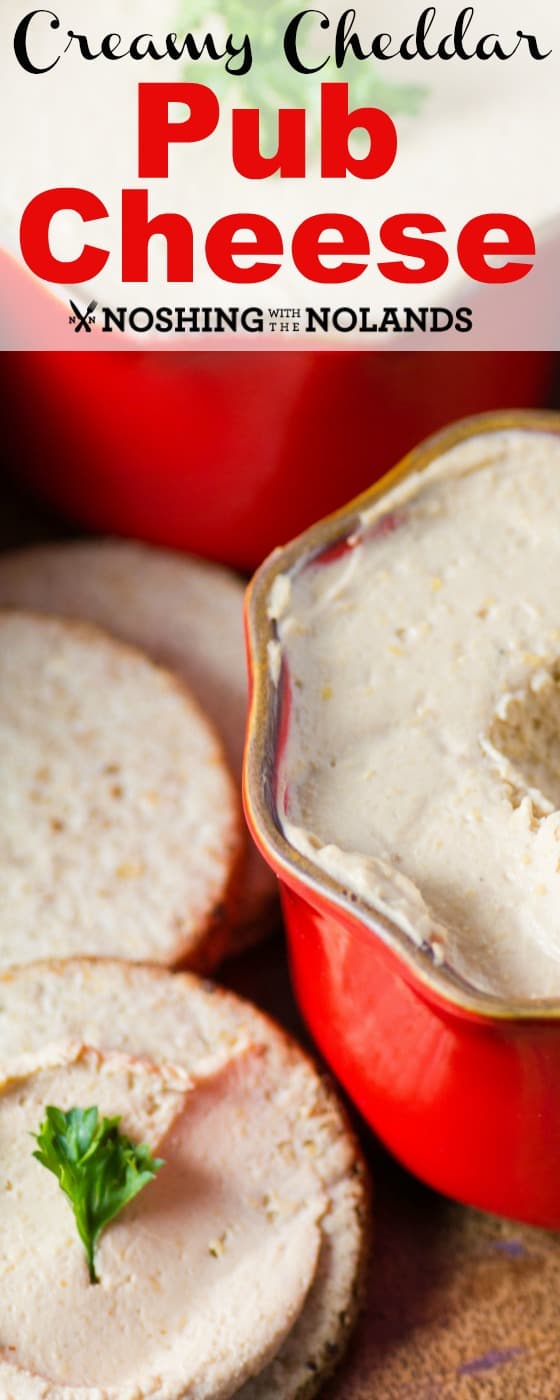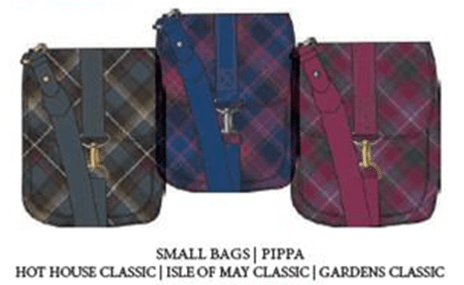 Here is our giveaway for Nairn's Oat Crackers. You will receive a prize pack of crackers and cookies plus one of these gorgeous Pippa bags. All from Edinburgh, Scotland! They generously sent me two bags, one for Amber and one for me. They are adorable and surprisingly hold a lot.
Giveaway available to Canada only. A random draw will be held on December 4th at 12:00am, which at that time a winner will be chosen. The winner will have 48 hours to respond by email or another winner will be selected. Good luck everyone!