Flatbread on the BBQ
Need a quick yet delicious meal for a weekday supper? Flatbread on the BBQ to the rescue!! Did you know you can buy fresh pizza dough at some groceries and pizza shops. If a grocery store make fresh pizza, they have fresh dough and will sell it to you. If they don't have pizza but have a bakery, I have also purchased french stick dough from them. Try it, ask around, you may just be surprised as to how very easy this is and how super delicious fresh bread is on the BBQ.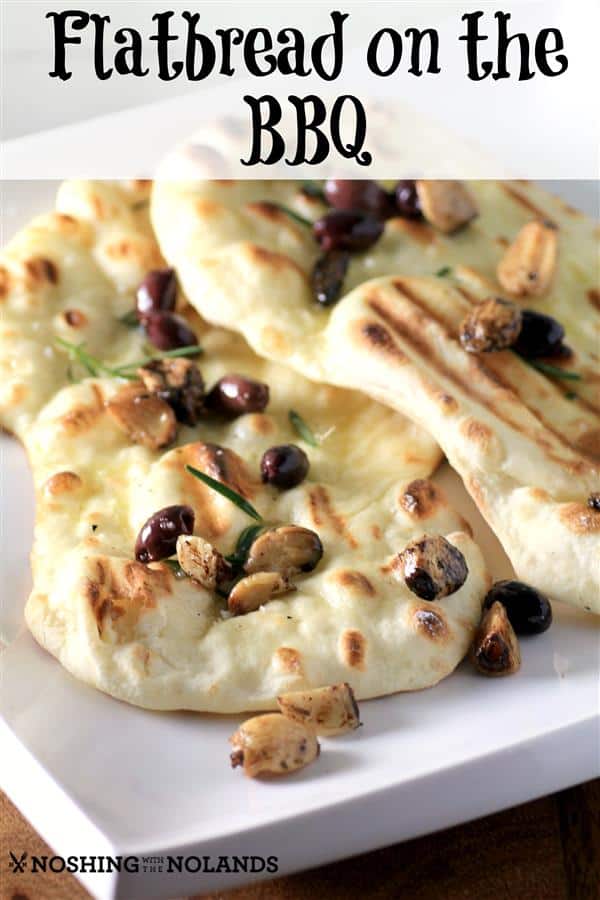 Now for the toppings, you can easily do a fresh herb like rosemary, I have lots growing in the summer. Add some to the olive oil before you brush in on the bread. After grilling all you need is a quick brush of oil and a sprinkle of salt and your kids will be going nuts for this. Jazz yours up with deli finds like roasted garlic and little tasty pitted olives. Keep it simple, this is weeknight cooking at it's best.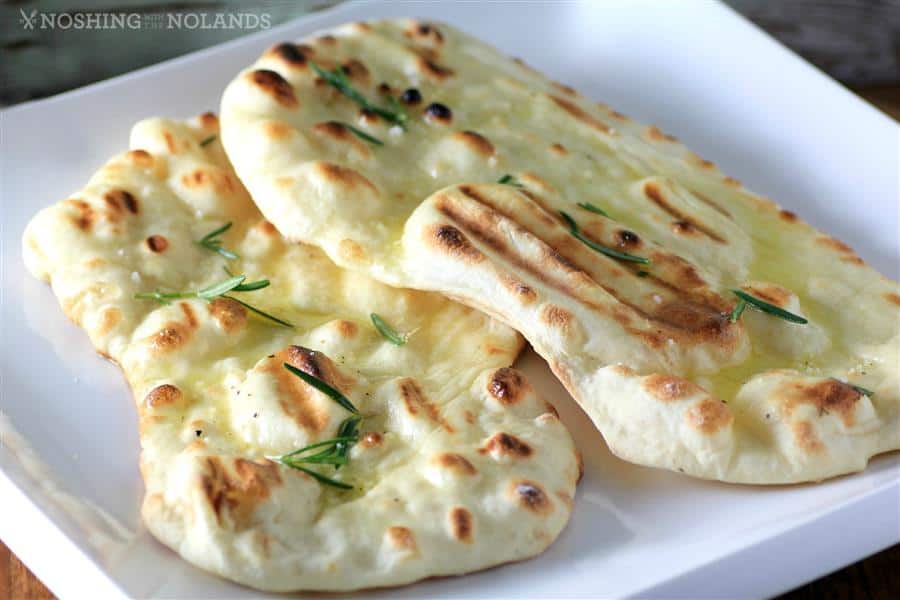 Grab a salad also from the deli or make up a fresh one of your own. That is all your need to accompany this Flatbread on the BBQ. A great vegetarian night meal!!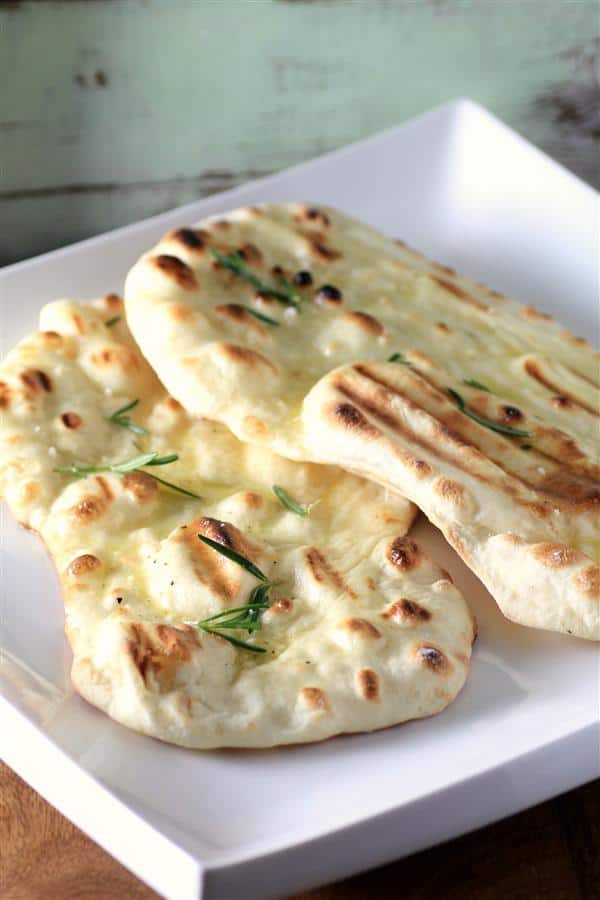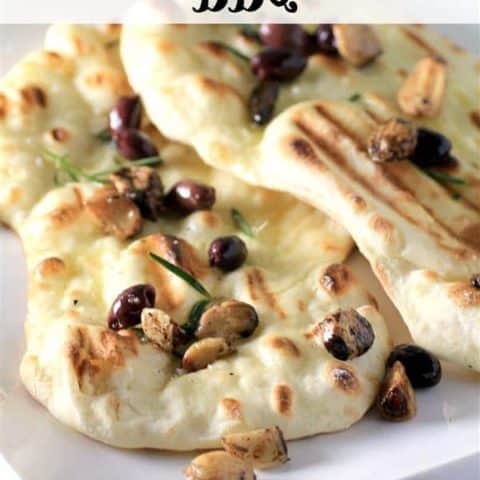 Flatbread on the BBQ #WeekdaySupper
Prep Time: 5 minutes
Cook Time: 6 minutes
Total Time: 11 minutes
An easy flatbread that you cook on the BBQ.
Ingredients
Fresh pizza dough
Flour
Olive oil
Rosemary
Sea salt or Kosher salt
Roasted garlic, optional
Premium small black olives, optional
Instructions
Pour a few glugs of olive oil in a small bowl. Tear two sprigs of fresh rosemary into the oil and set aside. Divide dough into easy portions and roll out on a floured surface into an oblong rustic shape. Lightly grease the grill and BBQ on medium heat for about 3 min. Turn and BBQ until crisp on the second side for 2-3 min. When grilled brush the bread with the prepared olive oil and sprinkle with salt. Scatter over the olives and garlic if using. Cut into portions with a pizza cutter. Serve immediately.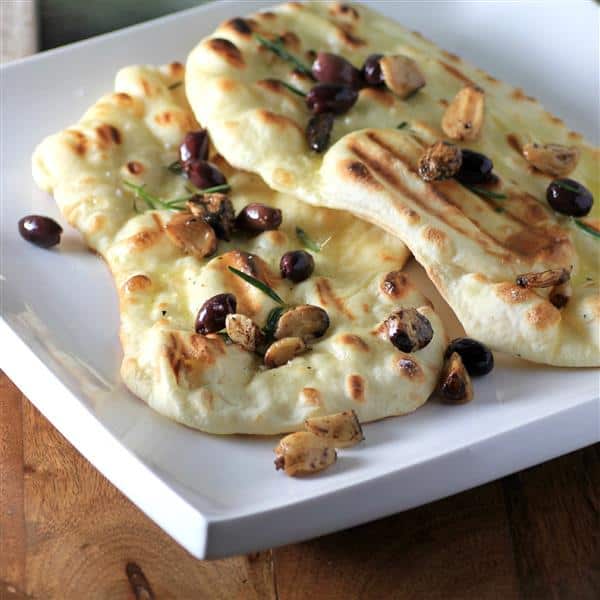 Well, that is not all we have a whole week of wonderful recipes for you. ENJOY!!
Monday – Baked Eggs with Salsa by Bobbi's Kozy Kitchen
Tuesday – Zucchetti with Garlic, Tomatoes and Asiago Cheese by The Wimpy Vegetarian
Wednesday – Roasted Vegetable Frittata by Recipes Food and Cooking
Thursday – Flatbread on the BBQ by Noshing With The Nolands
Friday – Farmer's Chopped Salad with Zucchini Patties by Lifestyle Food Artistry