Grapefruit Fizz
San Pellegrino kindly sent me some Sparkling Grapefruit and I decided to do a cocktail so I thought of a Grapefruit Fizz. Amazing flavor, I absolutely loved it. I am a big fan of grapefruit as long as it is not too bitter. This beverage is the perfect balance of sweet and tart and is made with 16% grapefruit juice from concentrate.
The addition of the Triple Sec orange flavor and the lemonade flavored vodka combine to make this drink super yummy! It's fun to mix things up and try new and different combinations of flavors, not only in your drinks but in all the creations in the kitchen!
I wanted to enhance the already wonderful flavor and I think I nailed it with this cocktail. A perfect porch sipper for spring/summer!! Enjoy!!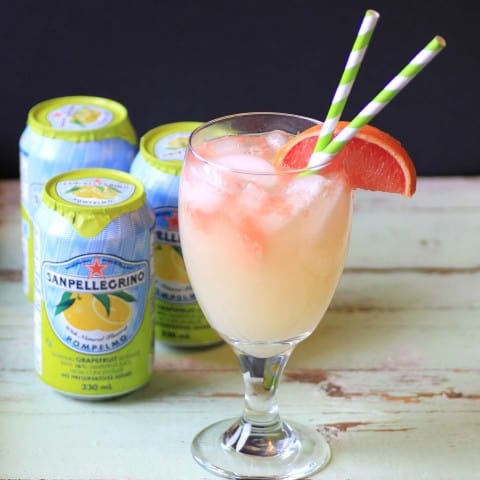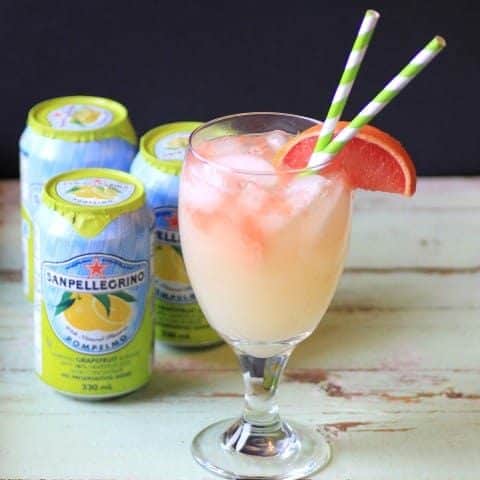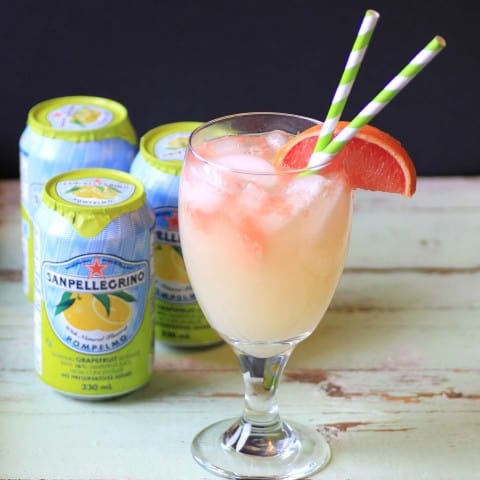 Grapefruit Fizz
Yield: 1
Prep Time: 3 minutes
Total Time: 3 minutes
A refreshing grapefruit cocktail
Ingredients
1/2 oz. Triple Sec
1 grapefruit section, peeled
1 oz. Lemonade vodka
S. Pellegrino Sparkling Grapefruit beverage
Ice
Grapefruit section unpeeled for garnish
Instructions
In a tall glass muddle the grapefruit section with the Triple Sec. Fill with ice and then add the vodka and the sparkling grapefruit. Serve garnished with a grapefruit section.