S. Pellegrino kindly sent me some Sparkling Grapefruit and I decided to do a cocktail with some. Amazing flavor, I absolutely loved it. I am a big fan of grapefruit as long as it is not too bitter. This beverage is the perfect balance of sweet and tart and is made with 16% grapefruit juice from concentrate. I wanted to enhance the already wonderful flavor and I think I nailed it with this cocktail. A perfect porch sipper for spring/summer!! Enjoy!!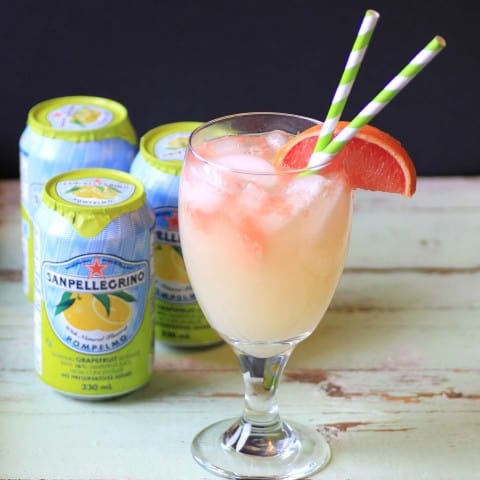 Grapefruit Fizz
A refreshing grapefruit cocktail
Ingredients
½ oz. Triple Sec
1 grapefruit section, peeled
1 oz. Lemonade vodka
S. Pellegrino Sparkling Grapefruit beverage
Ice
Grapefruit section unpeeled for garnish
Instructions
In a tall glass muddle the grapefruit section with the Triple Sec. Fill with ice and then add the vodka and the sparkling grapefruit. Serve garnished with a grapefruit section.