Do you need a fast, scrumptious dessert that everyone will like? Well here it is again on Mouth Watering Mondays, Sex in a Pan. Well, it is not quite that good, hehe and your kids can have it too!! You can always tweek the name slightly for them, to "Fun in a Pan" or "Yum in a Pan".
I made Sex in a Pan last year to rave reviews, it is a recipe that I have had for many many years. The large pan of yumminess lasted for days with the kids and it was an easy dessert to serve at anytime. Every time I offered, they gobbled down a big piece.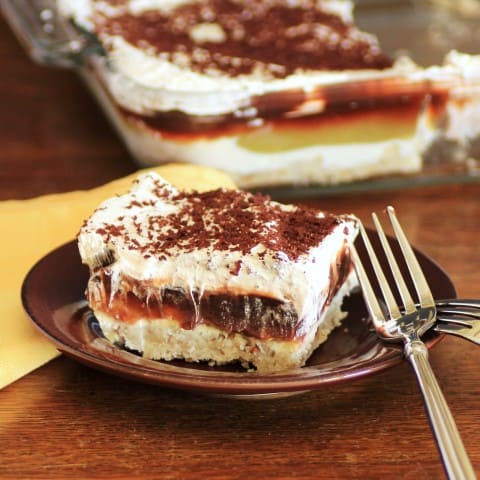 You start with a yummy nutty cookie bottom and then layer on puddings and cream cheese, whipped cream and chocolate. Simply scrumptious and so easy to make to feed a crowd. I love big pan desserts for the ease of serving and that they last a few days. This one you will love and make again and again.
Click HERE for the recipe!!