Smoked Rack of Lamb
Ken is at the smoker again and we are always thrilled with the results. He had never done lamb before and after this one I hope he does tons more!! We loved this Smoked Rack of Lamb so much!! Lamb is one of my favorites but it has to be done correctly. This rack turned out perfectly!! Tender, juicy and full of flavor!!
It is a process, there is a marinade and then a rub and slowly smoked to perfection. And it is so worth it!!! I am drooling remembering how good this was!! A definite keeper of a recipe!!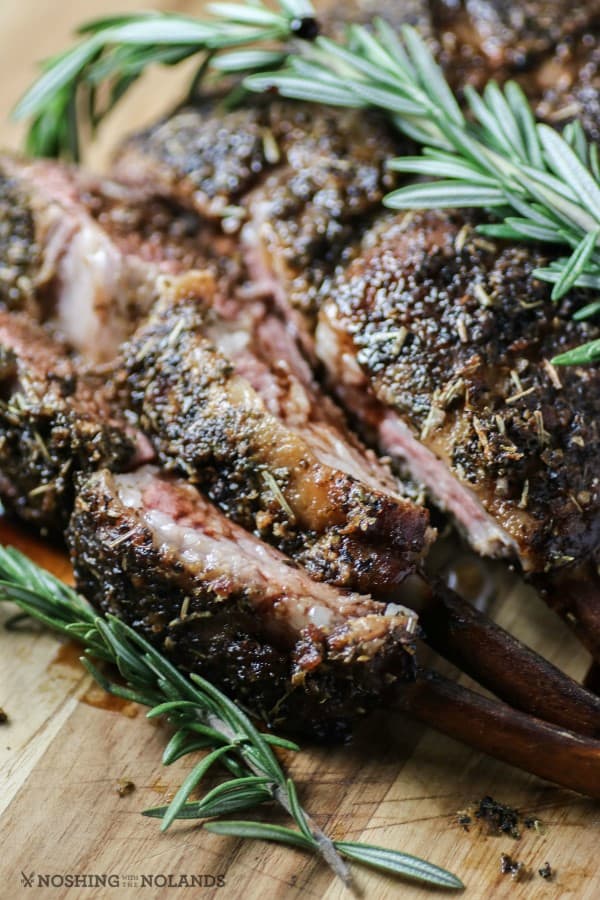 To accompany this gorgeous rack Ken made Smoked Mashed Potatoes, check that recipe out too if you missed it.
A drizzle of really good Balsamic Reduction just before serving and WOW you have a great meal. ENJOY!!!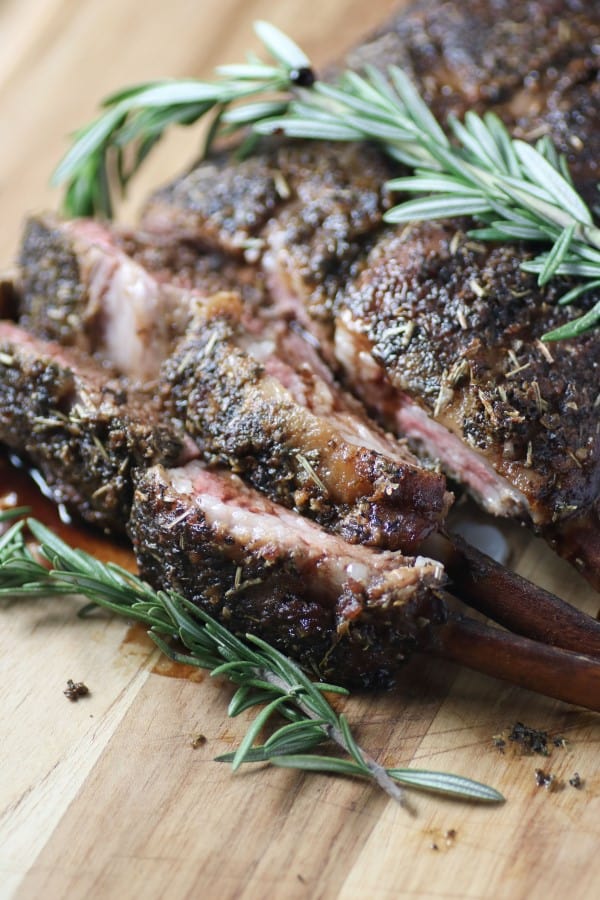 The Recipe
Smoked Rack of Lamb
A beautiful smoked rack of lamb!!
Ingredients
Marinade
2 Tbsp. fresh lemon juice
¼ cup olive oil
2 Tbsp. Dijon mustard
1 tsp. dry rosemary, crushed
½ tsp. fresh ground pepper
2 cloves crushed garlic
Rub
1 Tbsp. Dijon mustard
1 tsp. granulated garlic powder
1 tsp. granulated onion powder
¼ tsp. cayenne pepper
1 tsp. dried oregano
1 tsp. dried mint
1 tsp. dried basil
1 tsp. dried rosemary
1 tsp. dried parsley
¼ cup olive oil
Balsamic reduction
Instructions
Place marinade ingredients in a large plastic zip bag and mix well. Place rack into bag and massage with the marinade. Refrigerate for 2-3 hours.
Remove from the marinade and brush with 1 Tbsp. Dijon mustard. Sprinkle with the garlic and onion powder and the cayenne. Mix together the herbs and rub onto the rack. Drizzle with ¼ cup olive oil.
Smoke at 225F with fruit wood for 1½ to 2 hours or until internal thermometer reads 140-145F for medium rare. Let rest tented with foil for 5 min.
Slice into chops and drizzle with balsamic vinegar before serving.
Adapted from Barbecue Secrets Deluxe! by Rockin' Ronnie Shewchuk