Tastespotting in conjunction with Food Allergy Initiative (FAI) are trying to make people aware of what is becoming a reality for more and more people everyday and that is food allergies. This week is food allergy awareness week and tomorrow Tastespotting will  publish posts about food allergies all day. So I decided to do No Nuts and Bolts. This recipe I make every Halloween and know that children with food allergies can enjoy this mix too!! You won't miss the nuts at all in this very flavourful snack. Enjoy!
1/2 400 gm. package pretzel sticks
2 cups cheerios cereal
2 cups shreddies cereal
2 cups life cereal
2 cups cheese bites
2 cups Fritos hoops
1/2 cup unsalted butter, melted
1 tsp. celery salt
1/2 Tbsp. worcestershire
1/2 tsp. garlic powder
1/2 tsp. onion powder
1/2 tsp. seasoning salt
3 dashes Tabasco
Preheat oven to 250F. Pour the first six ingredients into a large roasting pan. Mix butter, celery salt, worcestershire, garlic powder, onion powder, seasoning salt and Tabasco together. Bake for two hours, stirring every 30 min.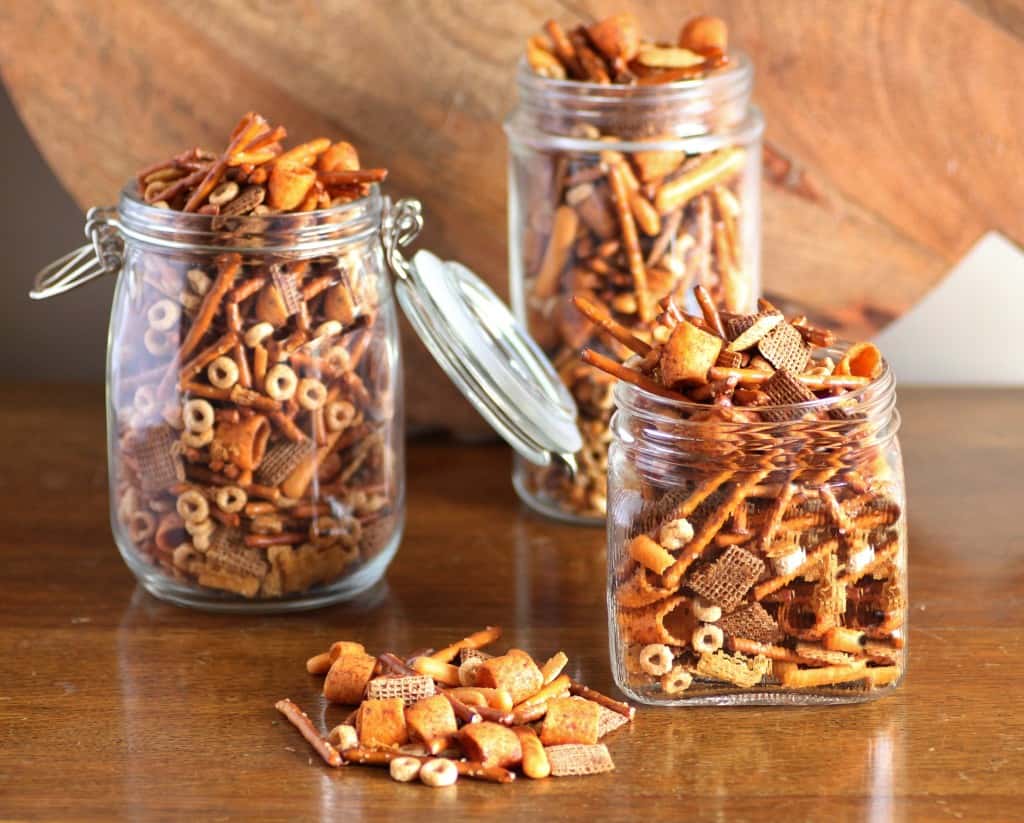 ** Disclaimer ** for any and all recipes associated with Food Allergy Awareness Day on TasteSpotting: "Please note that this recipe has not been reviewed by FAI or medical experts. Avoidance is the only accepted course of treatment for food allergy. Always verify ingredients or food products by checking with the manufacturer and/or your physician to ensure that any foods are safe for your unique allergy issues."