Parmesan Rosemary Potato Chips
Who doesn't love a great potato chip?!! These Parmesan Rosemary Potato Chips hot out of the oil are one of life's great pleasures. This post originally appeared on Real Housemoms.
Ken does most of the deep frying here and it is a treat for us all. Potato chips are simple and if you have never had homemade you need to give these a try. The Parmesan and rosemary are the perfect adornments for this delicious crispy chip.
Very few ingredients go into making chips and a big potato goes a long way. The only must have in my opinion is a mandolin to get those lovely thin potatoes so they fry up crispy and crunchy!!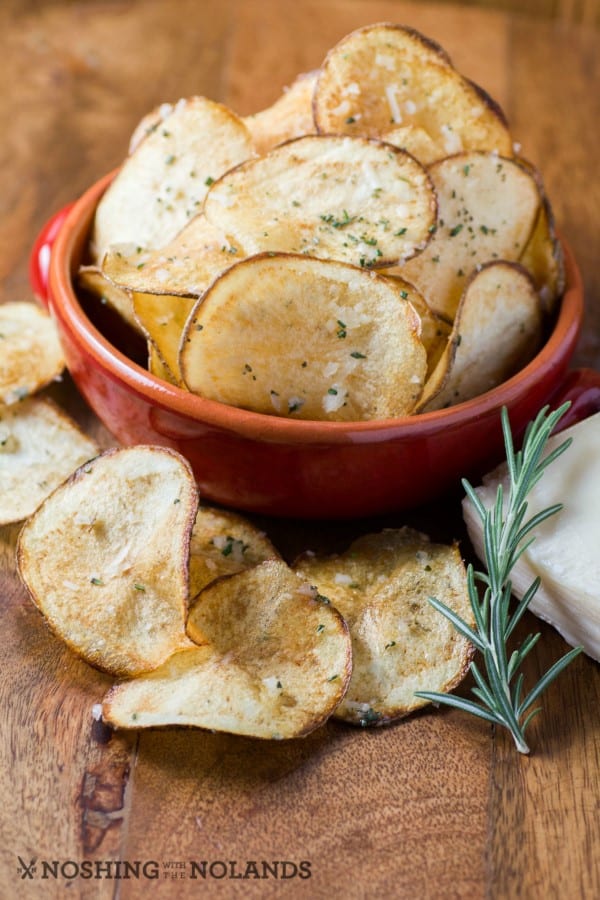 Do you like rosemary with roasted potatoes? I sure do, well this is just like that then. Plus the cheesy sharp goodness of the Parmesan adds in even more flavor!! These chips would amaze your company for game day to anytime over the holidays. Fry a few of these up and watch the crowds come in awe!!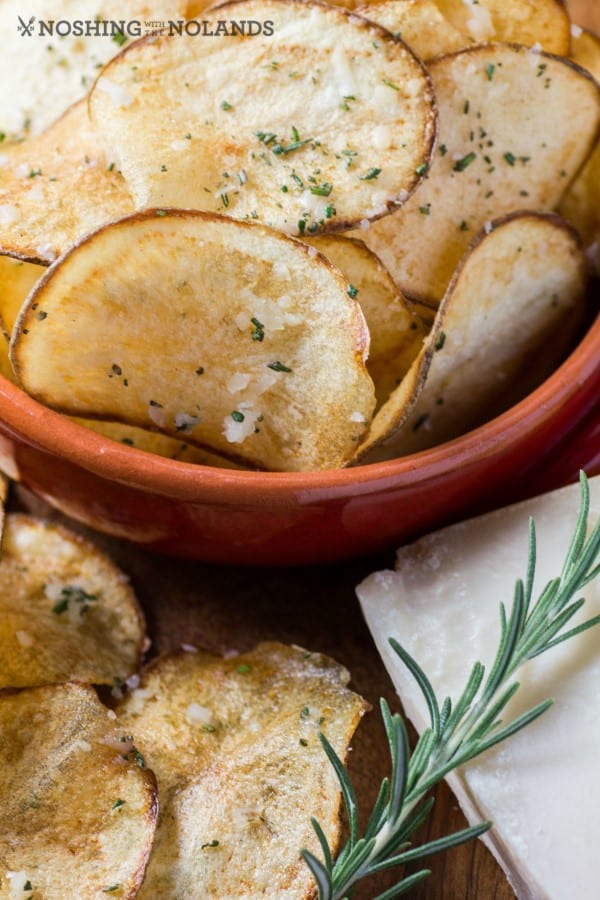 While you are slicing these potatoes keep them in cold water, it will stop them from browning. Pat them dry before frying and you are ready to go. Once out of the hot oil, always season and dress potato chips while they are hot as then the flavorings will adhere to the chip.
Potato chips without the cheese are a great vegan snack, with the cheese they are vegetarian and either way they are gluten free. So many of us can then indulge in this delightful treat once in a while. Your friends and family will love you to whip up a quick batch for the holidays!!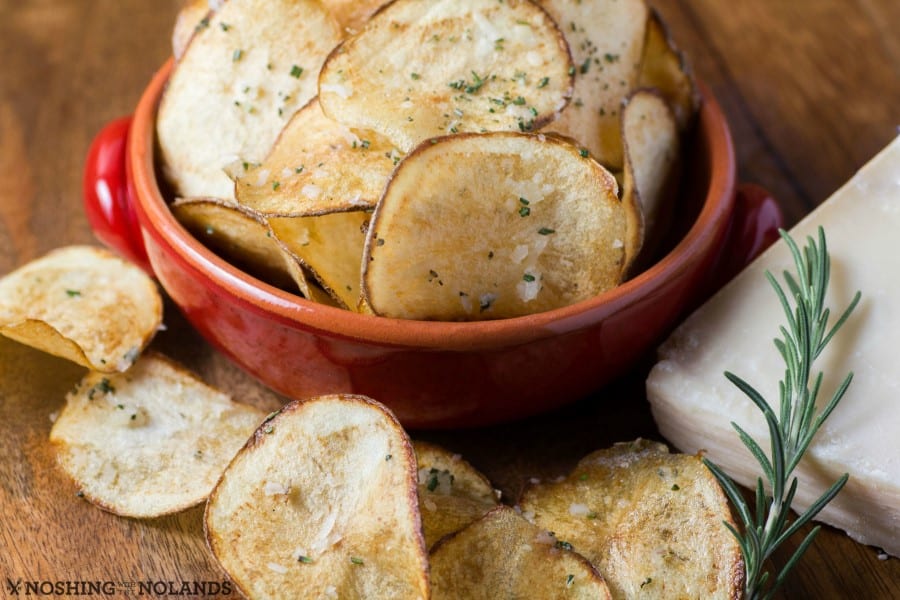 The Recipe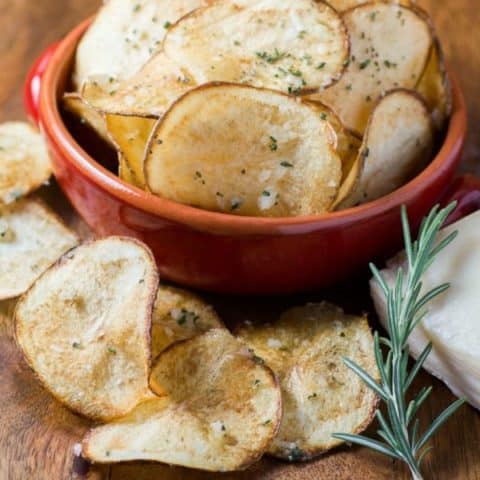 Parmesan Rosemary Potato Chips
Deliciously crispy Parmesan Rosemary Potato Chips are a scrumptious appetizer that everyone will love for game day or any day!!
Ingredients
1 large or 2 medium russet potatoes
1 1/2 Tbsp. finely chopped rosemary
1/2 cup finely grated and chopped parmesan
Salt to taste
Canola oil for frying
Instructions
Slice the potatoes very thinly using a mandolin. Place the potato slices in a large bowl of water to keep from browning.
Heat about 3" of oil in a large pot, fryer or wok (we love using our wok) to 350F. Pat potatoes dry in batches (8 to10 at a time) and fry until golden brown. Drain well with a slotted spoon. Do not pat dry the potatoes as the toppings won't adhere. Place potatoes in a bowl with a pinch of rosemary, cheese and salt to taste and gently toss. Place on a cookie sheet to dry. Repeat until all potato slices are cooked.