Leftover Bread Croutons
Did you buy too much fresh bread for stuffing or have some leftover from entertaining? Then quickly make Leftover Bread Croutons and throw them in the freezer and when you want some to adorn your salad or soup you have great delicious croutons at the ready!!
They are super easy to make and if your bread is already cubed like for stuffing just throw it onto a sided cookie tray, oil and season, and bake. You will be proud of how clever you are and not wasteful either!!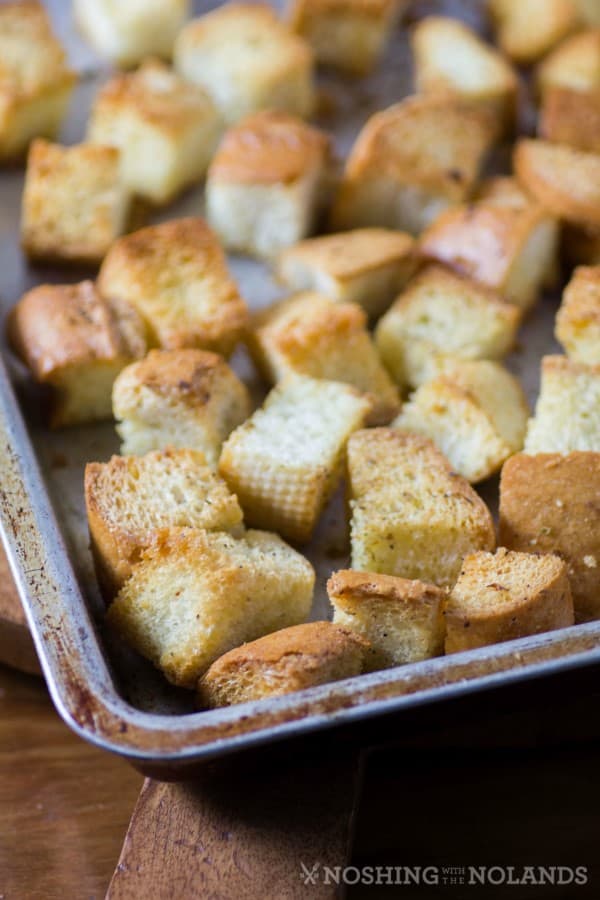 The croutons turn out golden and crispy. You can add your own touch to them! I like some seasoning salt, pepper, garlic powder, and maybe a few dried herbs like oregano, thyme, or basil.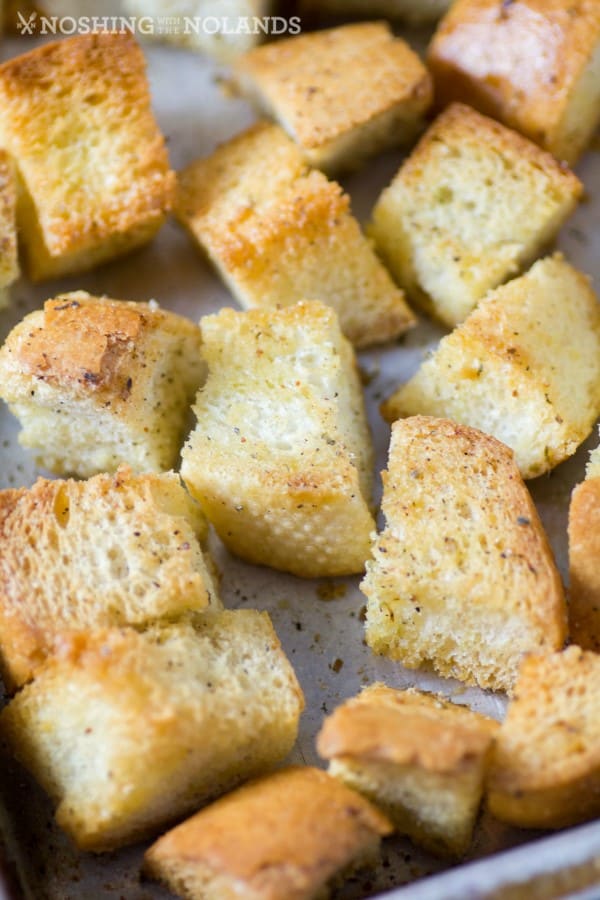 The better the bread, the better your croutons will be. Think of a lovely sourdough crouton or a French bread crouton or a multi-grain seeded crouton. Mmmmm, so many wonderful choices, and you sure don't want to be throwing that bread away when you can turn it very easily into croutons with little effort and have them ready for you in the freezer when you need them.
My daughter is enjoying taking a salad to school some days and I just pop in a few croutons. They stay crispy in her salad still all day. Homemade is so much nicer than store-bought, hard, weird tasting croutons.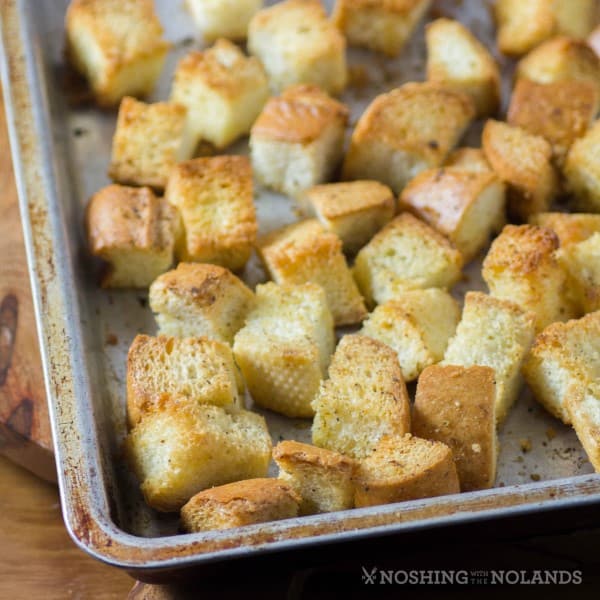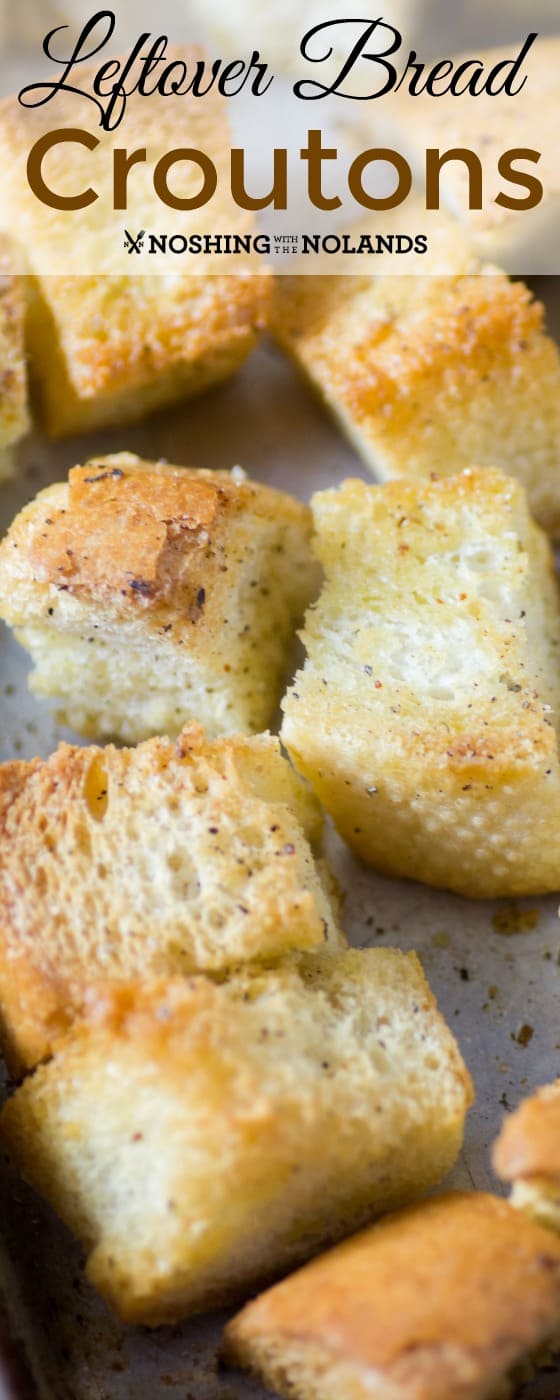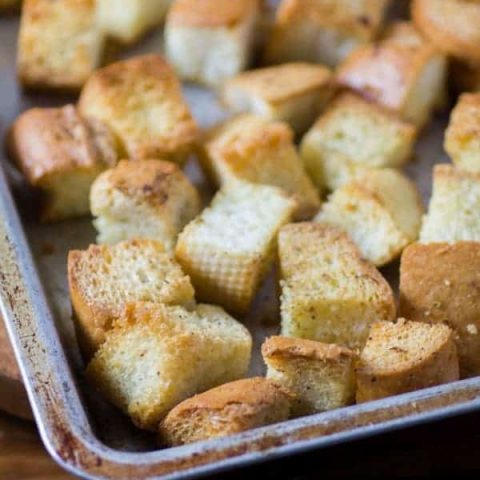 Leftover Bread Croutons
Prep Time: 5 minutes
Cook Time: 15 minutes
Total Time: 20 minutes
Why not use up that wonderful bread when you have too much fresh and make it into Leftover Bread Croutons.
Ingredients
Cubed good quality bread
Olive oil
Seasoning salt
Garlic powder
Freshly ground pepper
Dried herbs, basil, oregano, thyme, optional
Instructions
Preheat oven to 350F. Lay your bread cubes out on a sided baking sheet. Drizzle with olive oil. Season with salt, garlic, pepper and herbs if using. Toss gently to coat evenly. Drizzle with olive oil again if needed. Bake for 15 min. or until golden and crisp. Let cool and store in a plastic zip bag in the freezer.