Rayne Clinical Nutrition for Your Dog and Cat
Disclosure: I was compensated for this post. All opinions and experiences are my own.
Rayne Clinical Nutrition for Your Dog and Cat is an important subject for us. We talk a lot about recipes and dining on this site for humans but we also take caring for our animals very seriously. We want to provide the best nutrition for our cat, senior dog and new puppy. These are our family members and we don't just share our home but our hearts and lives with them. Our cat and senior dog have been on their own food for a while now but our puppy was a different story.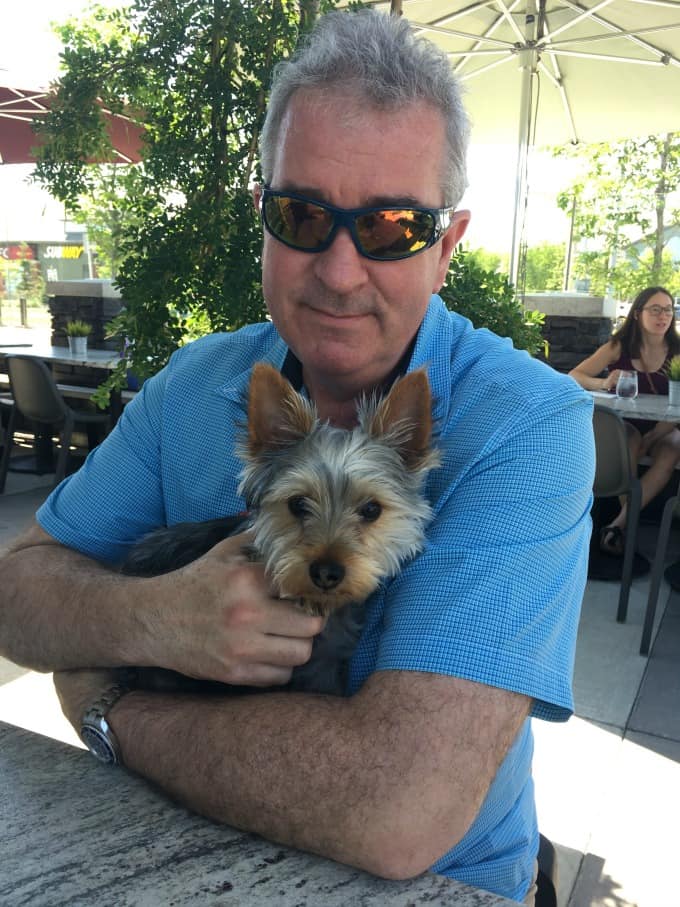 Ziggy (Stardust Noland) came into our lives back in February. He is a very active, energetic puppy who would rather play than eat, a very common thing with Yorkshire Terriers, but as time went on he also was vomitting and I was switching dog foods from one to another.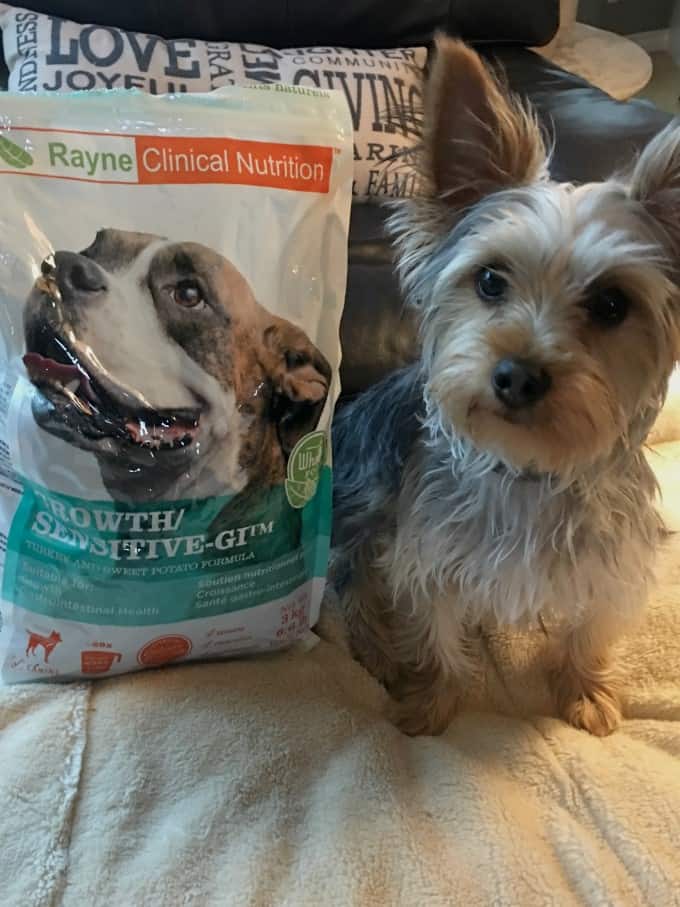 Then this opportunity came along to sample some of Rayne Clinical Nutrition for dogs. First off I loved that they are a Canadian company and that they are dedicated to servicing Canadian pets, their owners and the Canadian veterinary industry. Ziggy is proud to say this is his food!!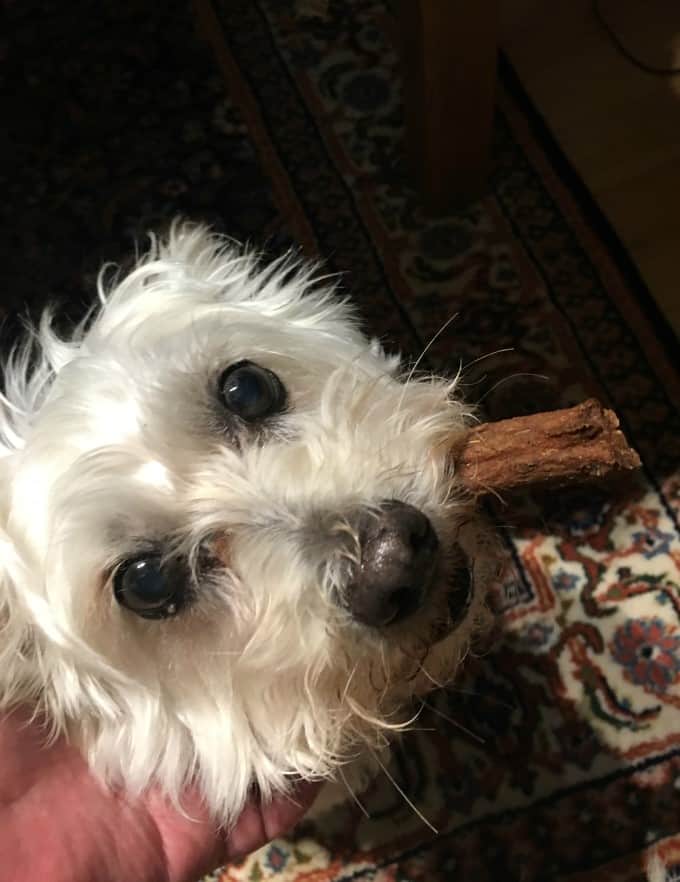 I discused with my veternarian and she said Rayne's dog food would be an excellent choice. After a consultation directly with Rayne I was sent a 5-6 week amount of kibble, canned food and treats. They even sent some different treats for Lola our senior dog and she loves them!
WE LOVE RAYNE'S TREATS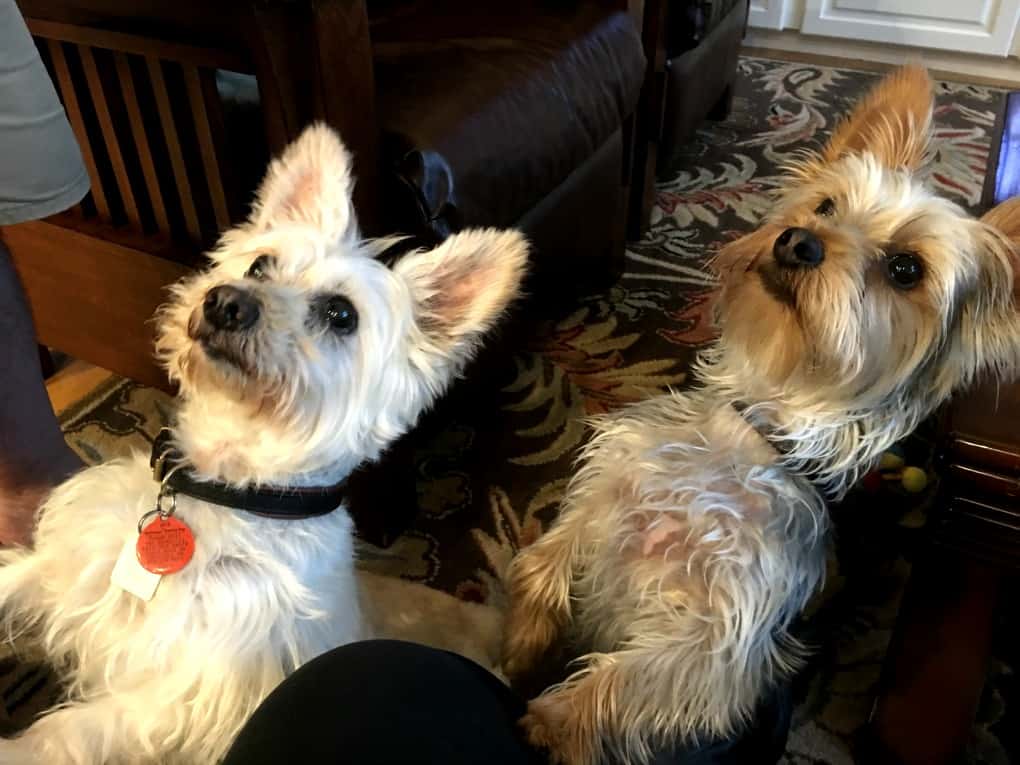 The people behind Rayne Clinical nutrition are pet owners, too. They are real people, feeding real food to real pets. They aren't full of gimmicks to get you to buy their pet food, they are very earthy and level headed and speak a language that I can understand. Being pet owners themselves they want the best for their own animals! There is lots of scientific research also behind them with all the nitty gritty details too.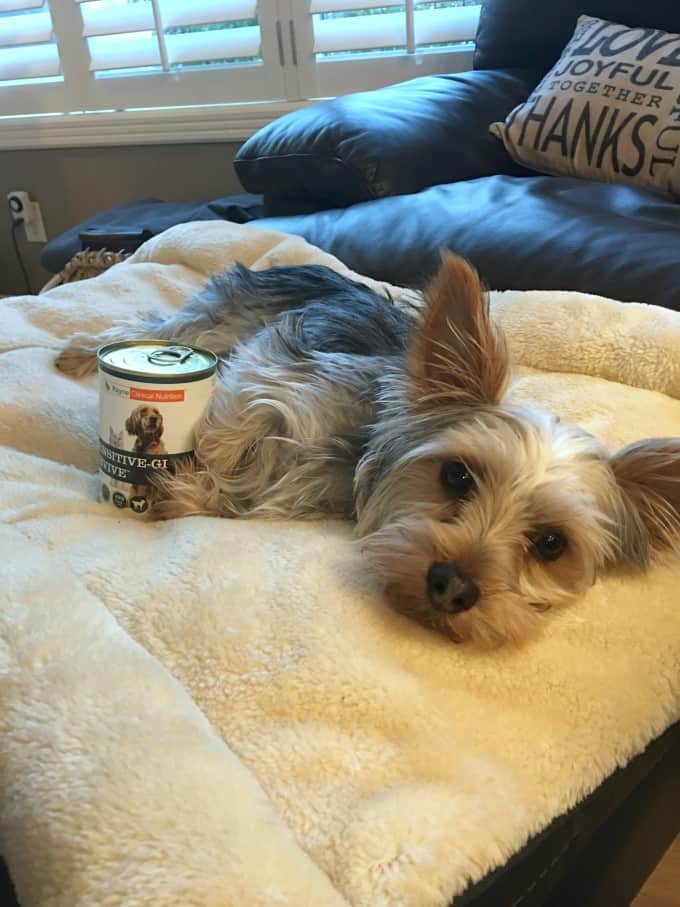 I feel good serving Ziggy this healthy diet. I want him to be able to live the best, healthiest, happiest, and longest life possible.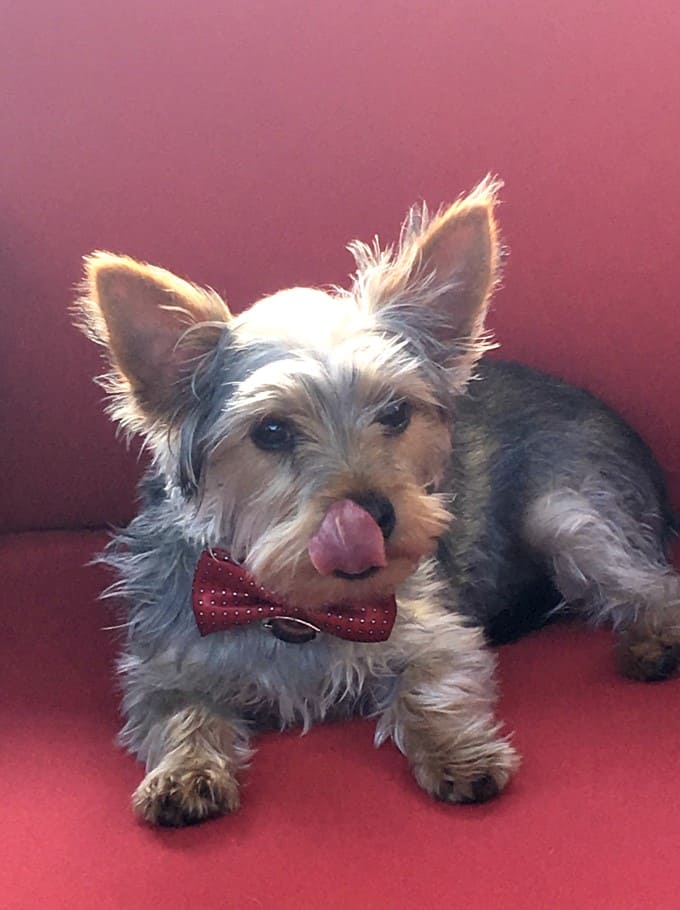 Ziggy dove right into this food and I have since purchased more. He is a big boy now weighing in at almost 10 lbs. Ziggy was only suppose to be 5 lbs. but clearly he was having nothing to do with being small. He is long and lean and demands an audience wherever he goes!
CUDDLING WITH MY BEST FRIEND PUMPKIN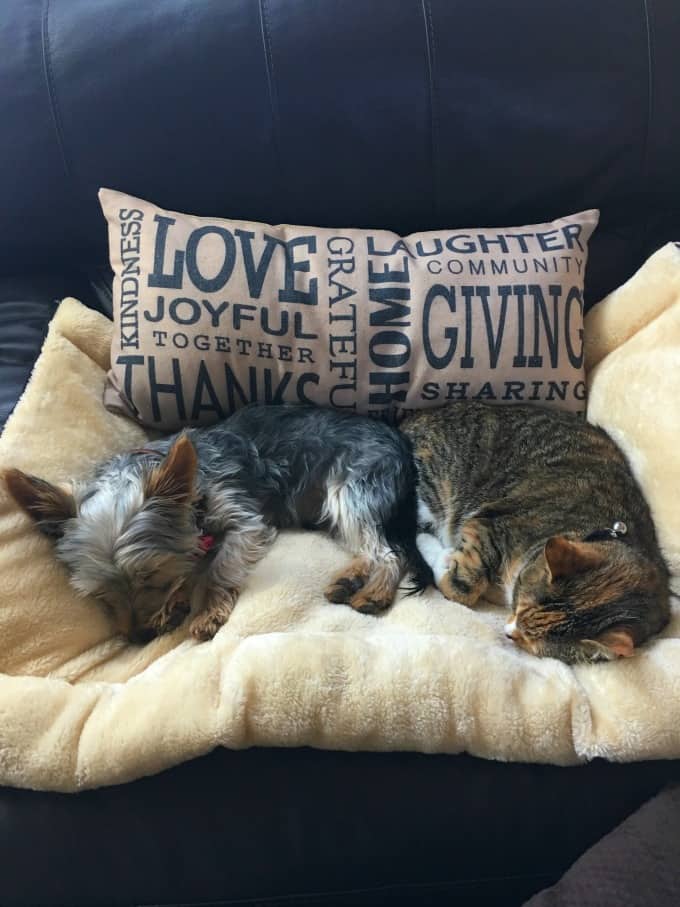 There are days where he doesn't want to eat all his food but I think that is how Yorkie's regulate their body weight. I don't think I have ever seen a fat Yorkie. They were bred to be mousers so they need to fit in tight places.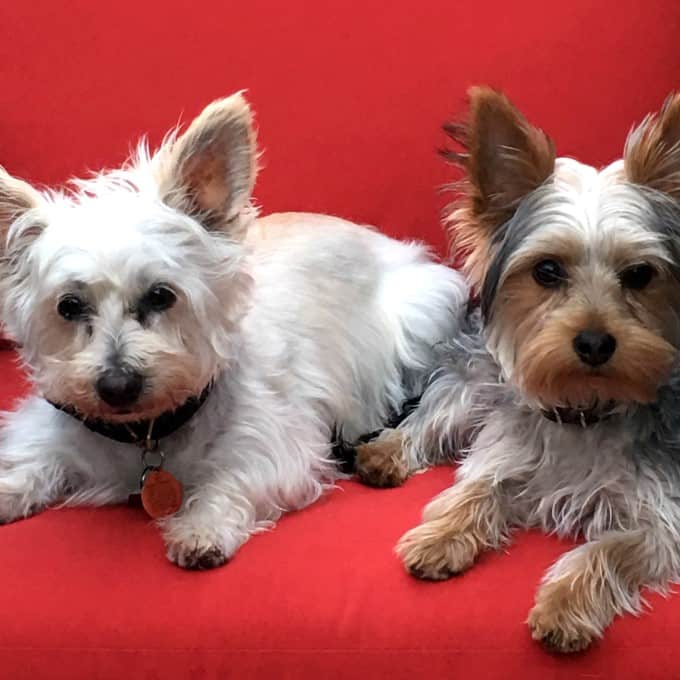 You can purchase any of their products at your local veterinarian. Come and follow along on their social media too on Facebook, Twitter, Instagram and Pinterest.
For more on Ziggy come over to his feature at Spoiled Hounds.