I love chocolate at anytime of year but making them for the holidays is extra special. I always make bark, cherries and then a variety of chocolates or try something new like I did this year. A three ingredient chocolate that is so good and so easy. I got the idea from a Betty Crocker book again. It was under the fudge section but is not fudge at all but a confection. Amber loved them and so will you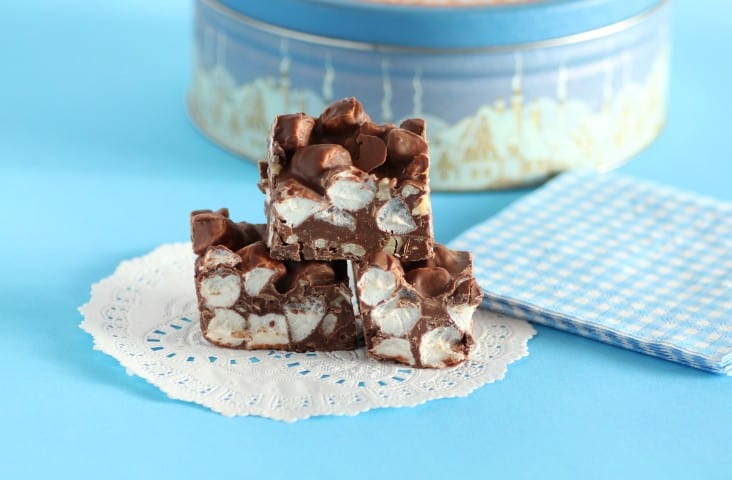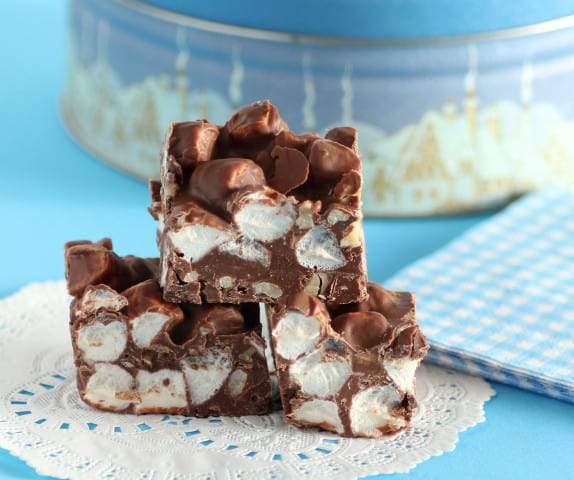 An easy and delicious candy that everyone will love.
Ingredients
16 oz. milk chocolate
3 cups mini marshmallows
1 cup walnuts, roughly chopped
Instructions
Prepare a 8x8" pan by spraying with cooking spray and laying a piece of wax paper inside the pan with edges hanging out.
Chop up chocolate finely and place in a large bowl. Melt in microwave at 1 min. intervals stirring in between until almost melted. Stir at the end to finish melting and to make sure it is smooth. Add the marshmallows and nuts and stir to combine.
Pour into prepared pan and refrigerate until set. Lift out of the pan using the wax paper. Cut into 1" squares. Store in a container in the refrigerator.
Adapted from Betty Crocker