I love these at anytime of year but the holidays again seem to bring them out. They go great with some many appetizers or antipasto or served just by them selves. Put out some assorted cheeses and crackers and these spiced nuts and you have a crowd pleaser with little effort.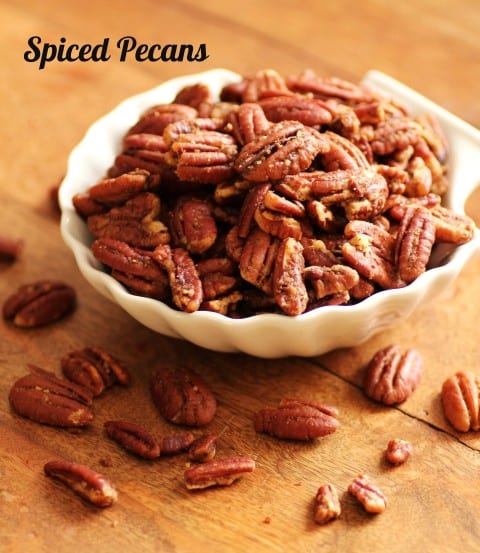 A great snack anytime of the year!
Ingredients
5 cups pecans
1 Tbsp. Kosher salt
2 Tbsp. brown sugar
1 tsp. cayenne
¼ cup butter, melted
Instructions
Preheat oven to 350F. Spread pecans in a single layer on a baking sheets and roast for 10 min. until fragrant.
Mix salt, sugar and cayenne in a small bowl. Once pecans are roasted place into a medium bowl and toss with the melted butter. Sprinkle on the salt mixture and toss to evenly coat. Spread onto the cookie sheet again and bake for additional 4 min. Careful not to burn. Let cool on the baking sheets and store in an air tight container.