28 Fabulous New Year's Eve Appetizers
Do you have a New Year's Eve party every year and not know what to serve? Do you just have another couple over or is it just you and your partner wanting to celebrate together? However you like to celebrate I have for you 28 Fabulous New Year's Eve Appetizers!!
As we get older we tend to not want to endure the traffic, not want to stay up that late but still want to do something a bit special. Diving into some nibbles and sipping on some bubbly is right up my alley.
I love party food or finger foods so that is what I have for you today. A little bit fancier but not so that you are intimidated to make them. These delicious appetizers are easy to make and are perfect for a small or large crowd.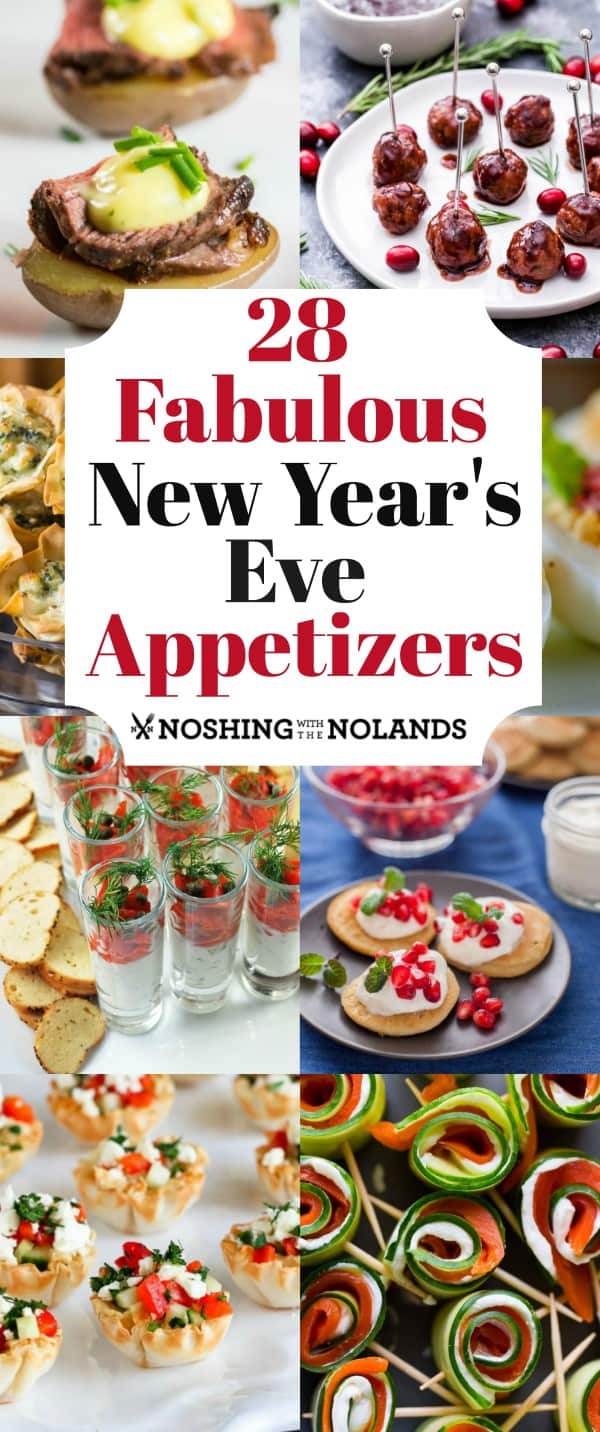 New Year's Eve Party Tips
For New Year's Eve I want something just a little bit nicer than your usual cream cheese spinach dip. Not that I don't love that but I want to serve more hors d'oeuvres than dips and wings. This also avoids the dreaded double dipping!!
Up the game a bit for the season. Plus these types of appetizers pair perfectly with a glass of champagne. Hor D'oeuvres are the way to go for New Year's Eve.
You want some things to nibble on all night long! If you are just serving appetizers for New Year's Eve you want something substantial like our Steak and Potatoes Appetizer. Planning the right appetizer is crucial for both the host and the guests.
How Much to Serve Your Guests?
As rule of thumb you want about 5 or 6 different appetizers for group of 20 people. I say more is merrier and variety it key.
For the amount to be served to each guest 20 bites would be a good amount. You want to be able to offer lots of food for a night like New Year's Eve as there will be alcohol consumed and the evening will be longer than normal.
Spread the hors d'oeuvres over the evening and have also some snacks on hand like nuts, crackers, chips and nibbles. A sweet serving of chocolates or cookies is always appreciated too.
As for alcohol you know your guests best. There is no reason why you can't have BYOB. Maybe you supply a few bottles of champagne or prosecco for everyone. I like to always have a variety of red and white wine on hand and a selection of beer too.
A festive cocktail to offer guests is always fun also. Just keep things simple and create lists of to do's and have as much prepared ahead of time as possible. Keep the recipes easy! You don't want to be slaving in the kitchen while the party is going on. Your guests are here to see you too!
Adding in a charcuterie board definitely ensures that you would have lots of food. This can be replenished as the night goes on putting out fresh meats and cheese also or would make a great way to finish off the night.
Placing out a charcuterie and cheese board will get people up and mingling before the clock strikes so everyone can cheer in the New Year!! Whatever you decide on have a great evening, drink responsibly and have fun!! Happy New Year!!
Helpful Items for These Recipes
This post contains affiliate links.
New Year's Eve Metallic Plates and Matching Napkins
Rectangular Platter/Serving Plates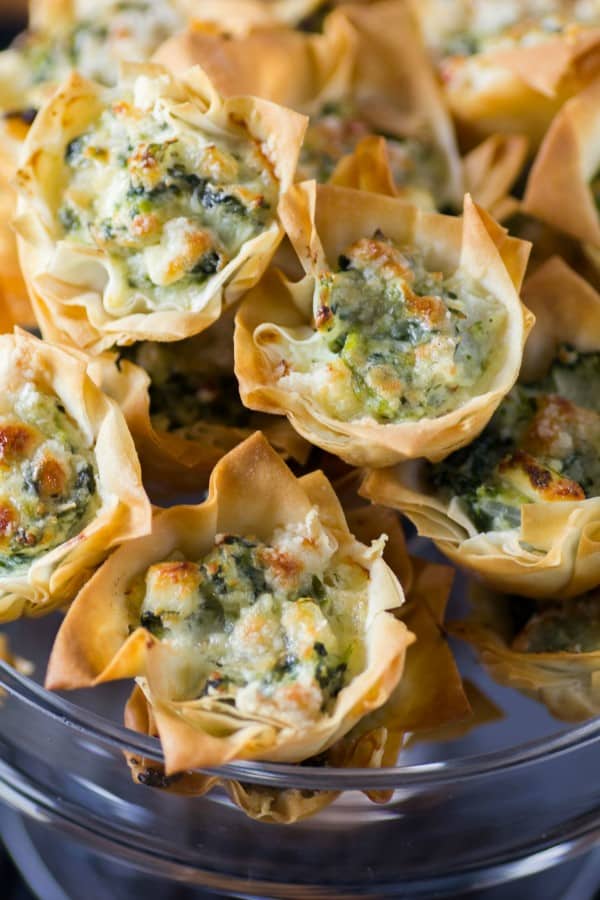 SPANAKOPITA TARTS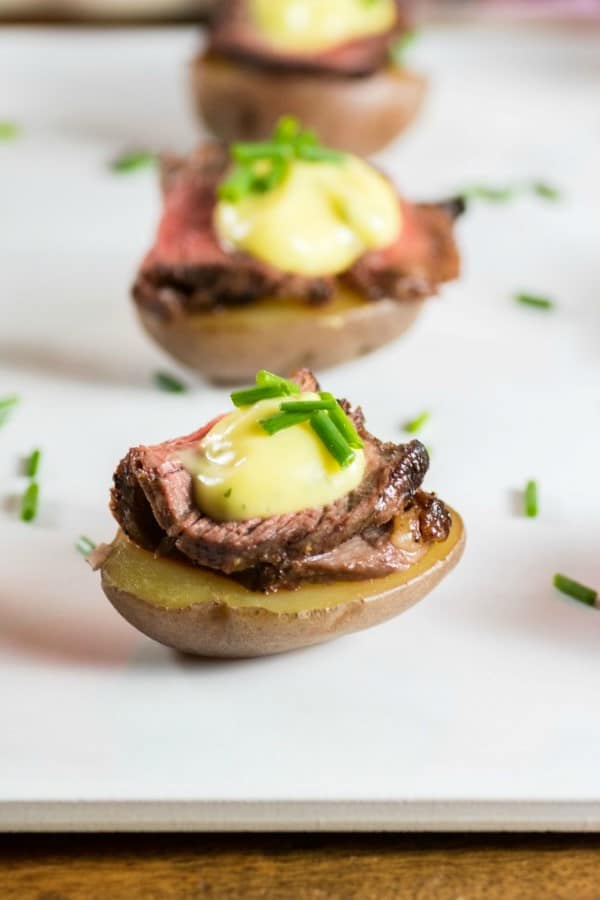 MOUTHWATERING STEAK AND POTATOES APPETIZER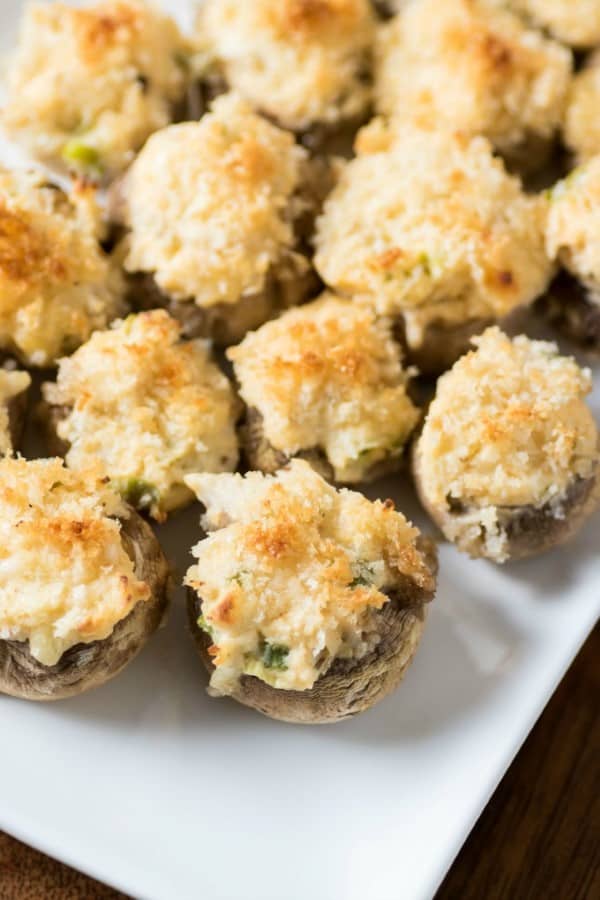 CRAB STUFFED MUSHROOM CAPS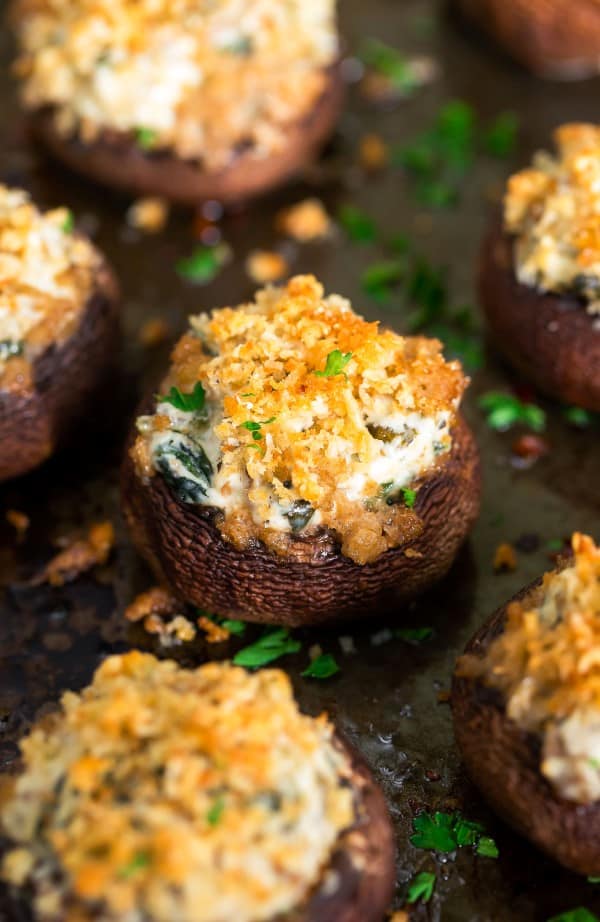 CHEESY SPINACH STUFFED MUSHROOMS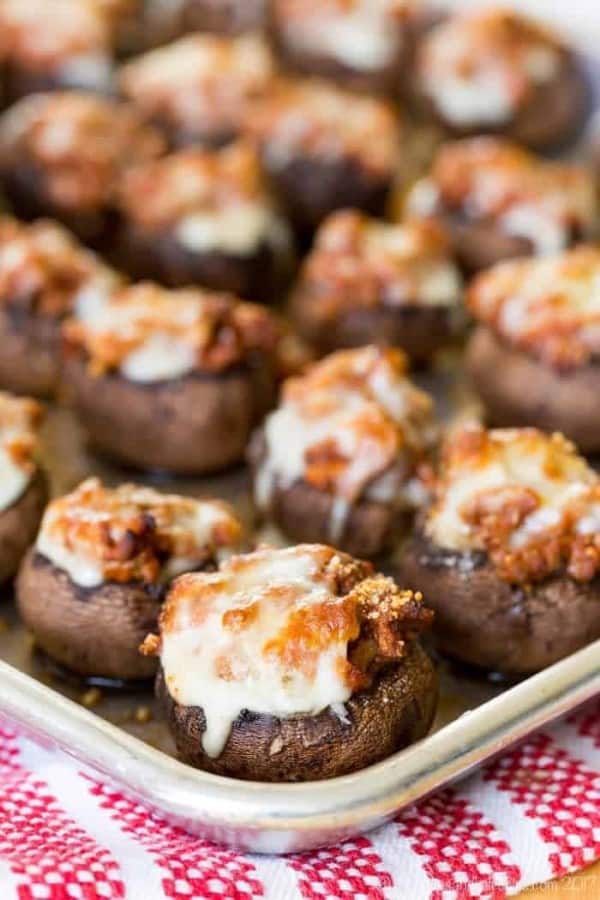 BOLOGNESE GROUND BEEF STUFFED MUSHROOMS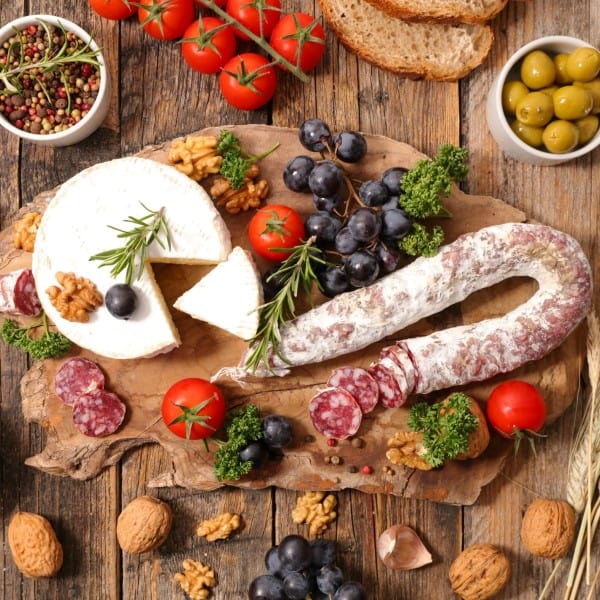 HOW TO BUILD THE BEST CHARCUTERIE BOARD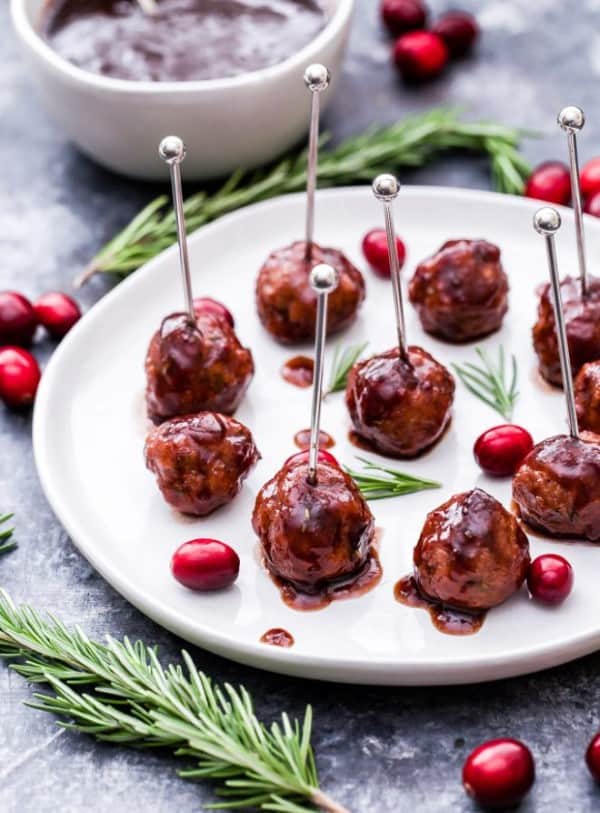 ROSEMARY TURKEY MEATBALLS WITH CRANBERRY BALSAMIC SAUCE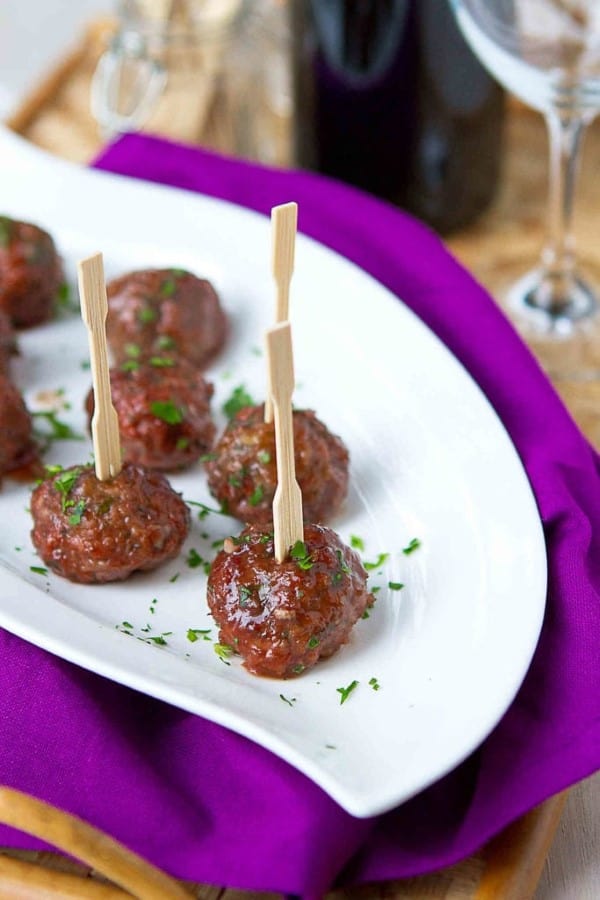 CROCKPOT MEATBALLS WITH BLACKBERRY CHILI SAUCE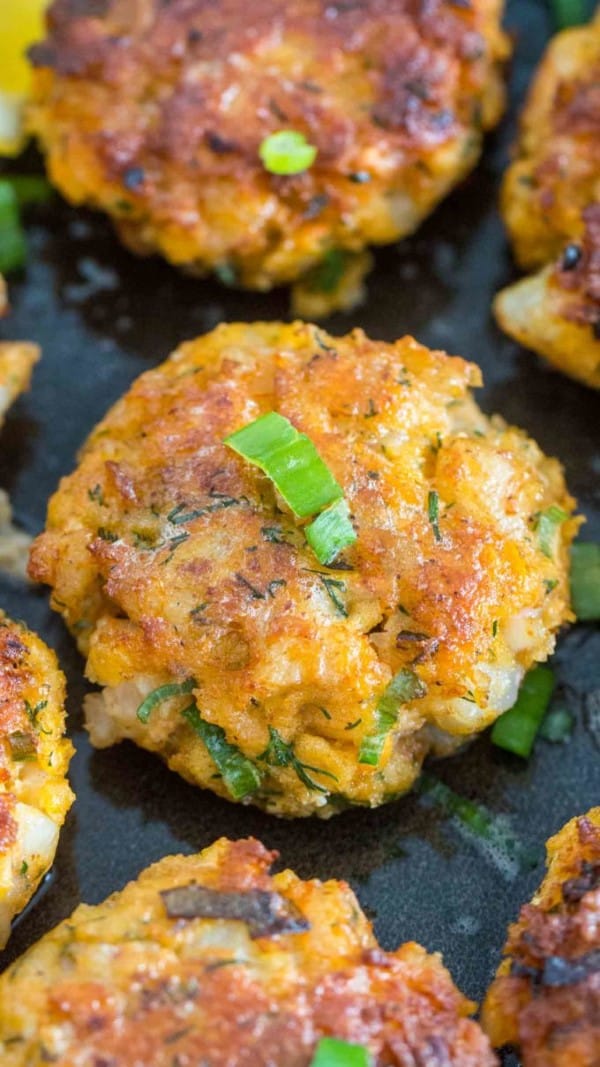 SHRIMP CAKES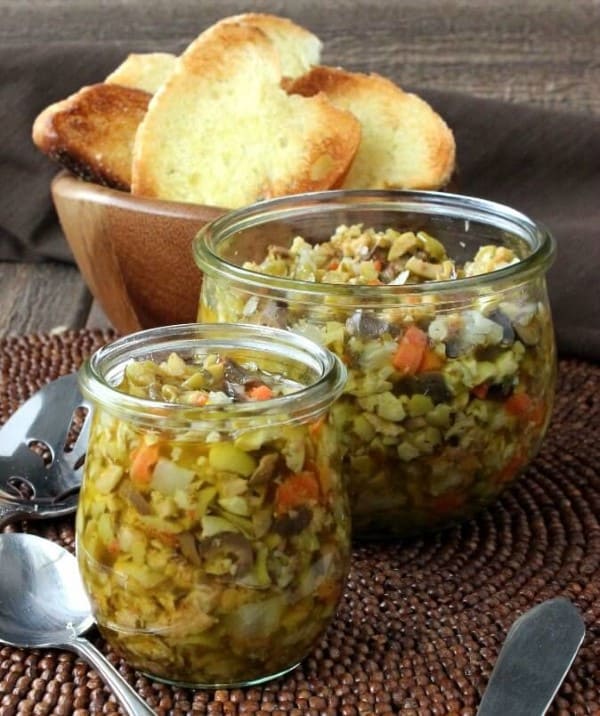 OLIVE TAPENADE CROSTINI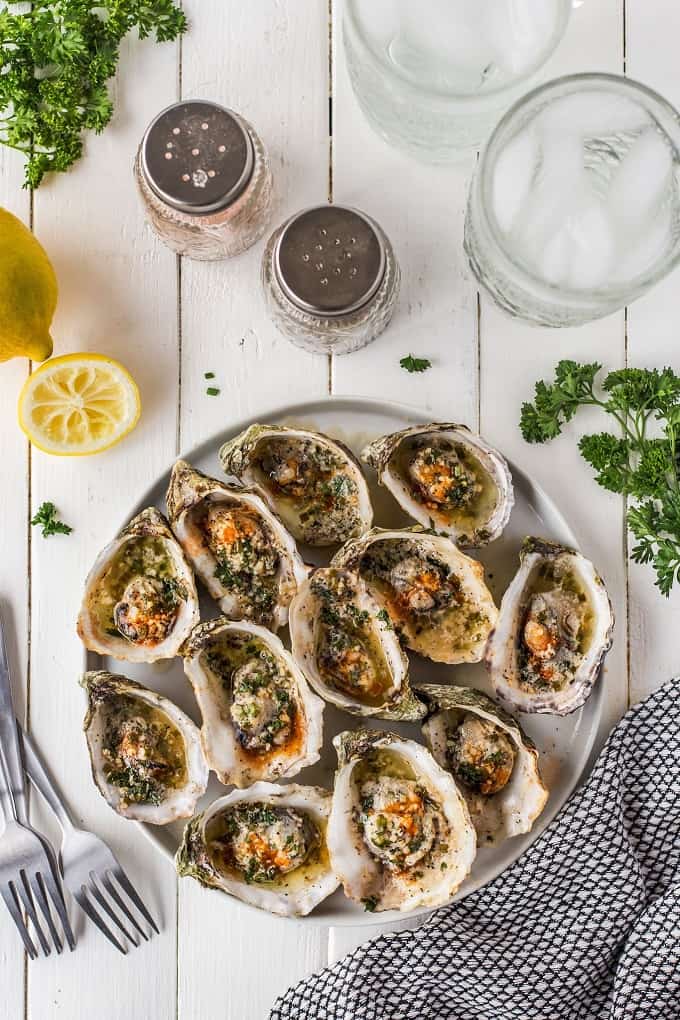 GARLIC HERB BUTTER GRILLED OYSTERS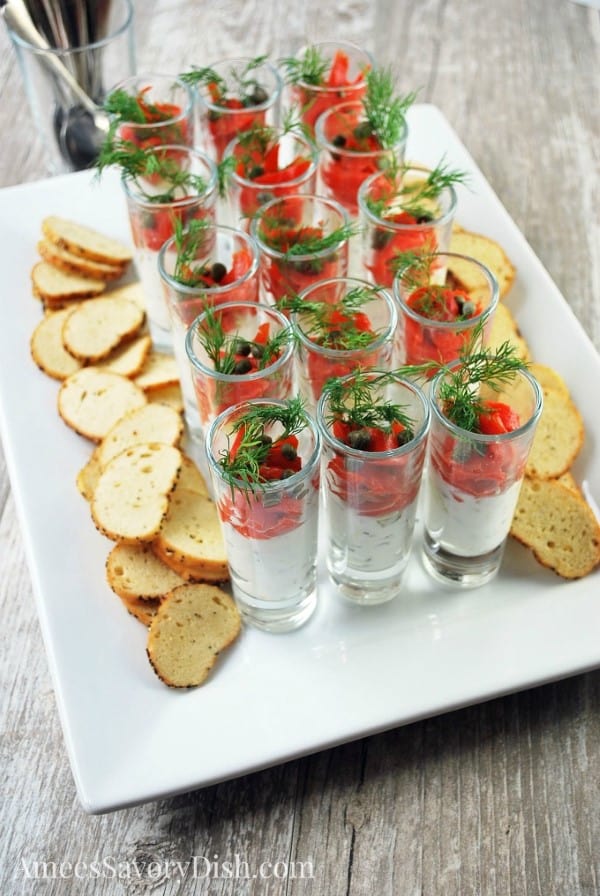 SMOKED SALMON SHOOTERS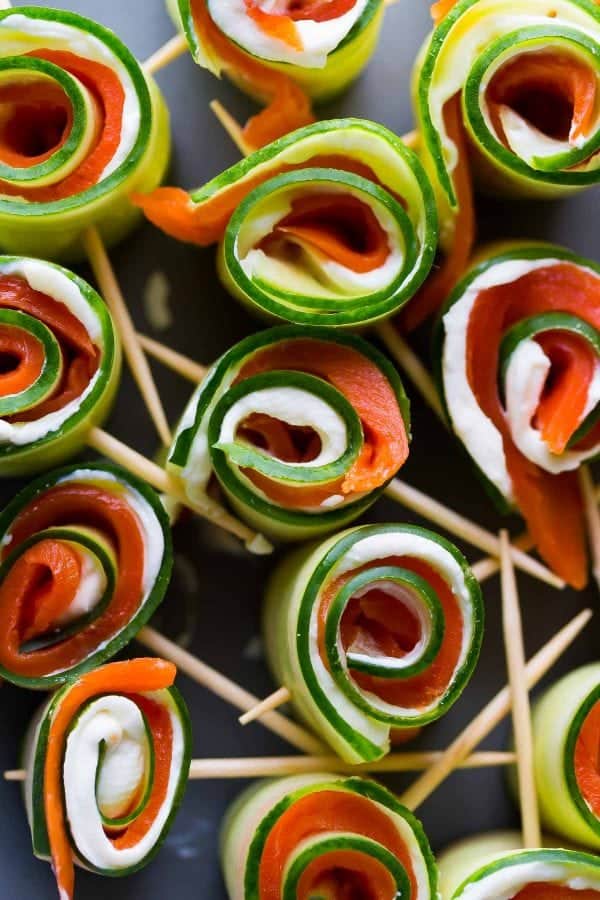 SMOKED SALMON CUCUMBER ROLL-UPS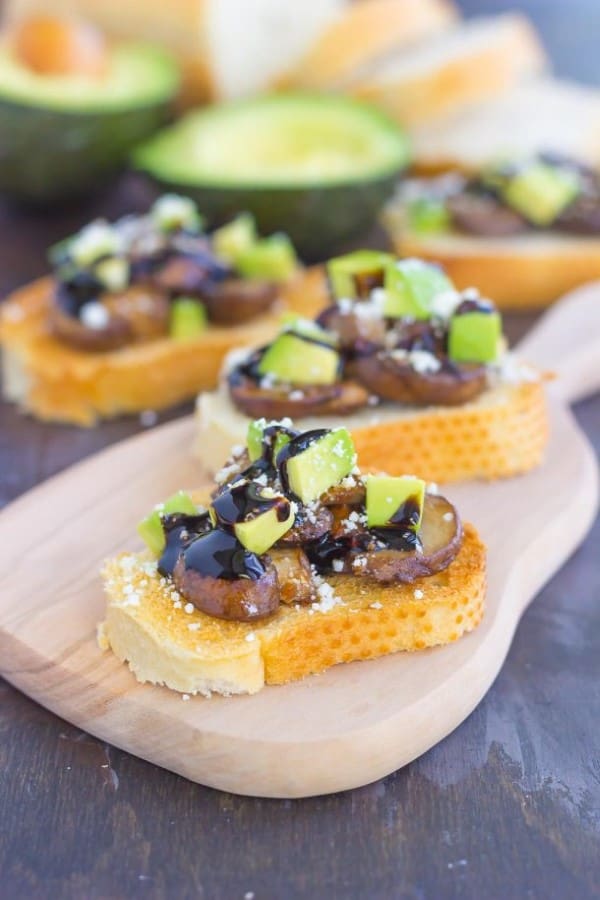 MUSHROOM, AVOCADO AND FETA TOAST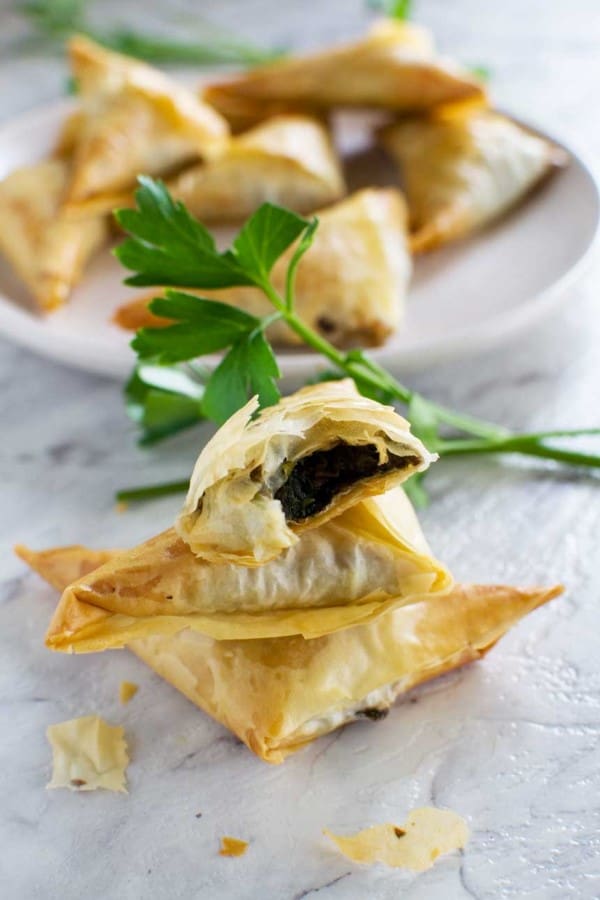 CRISPY MUSHROOM FILO TRIANGLES
by Scrummy Lane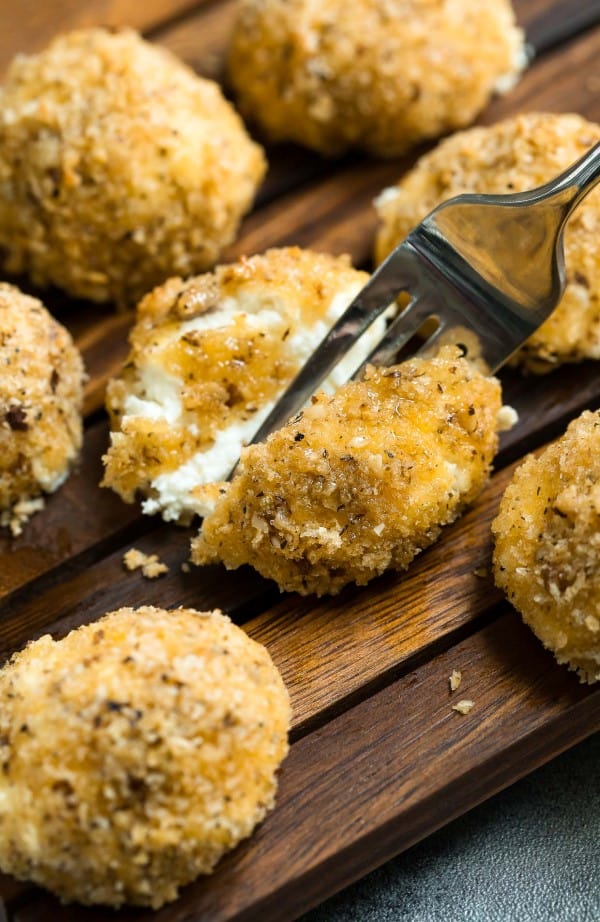 BAKED GOAT CHEESE BALLS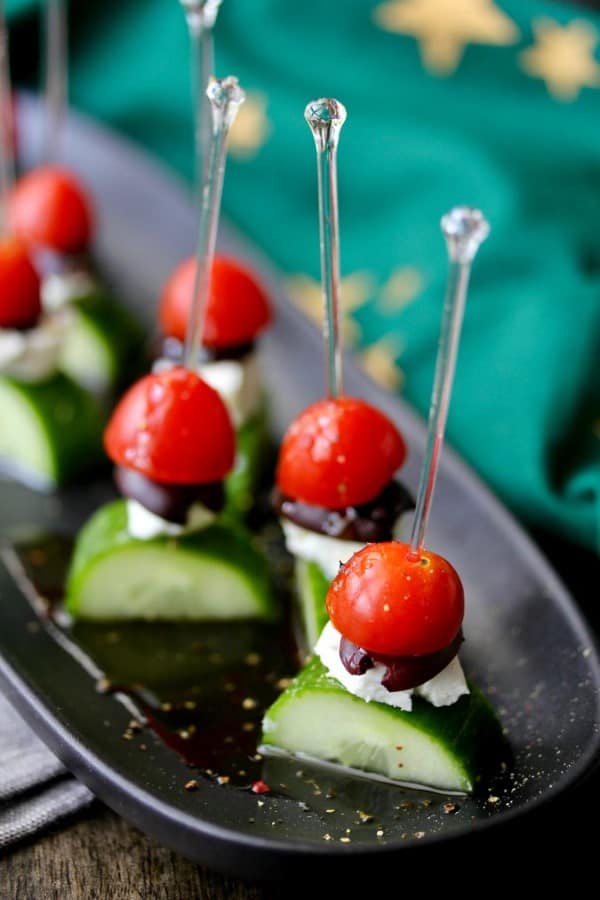 GREEK SALAD SKEWER APPETIZERS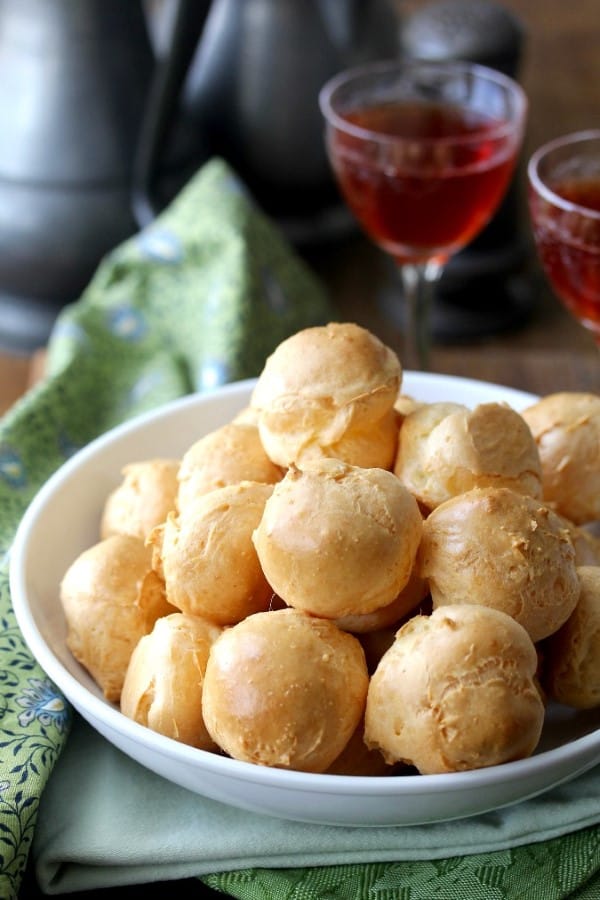 GOUGERES: FRENCH CHEESE PUFFS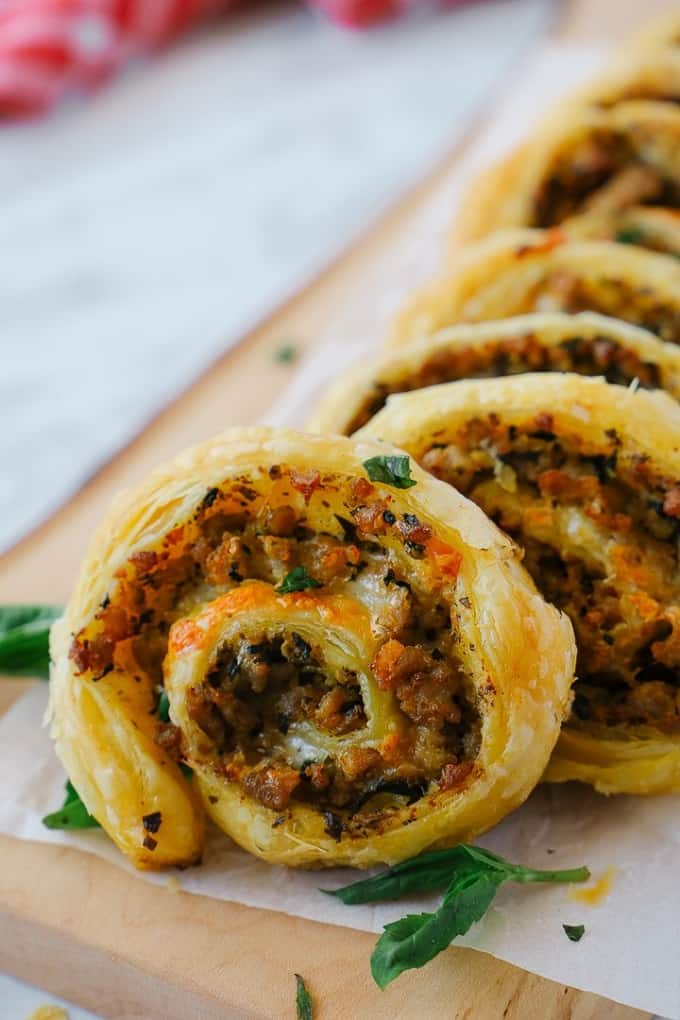 DELICIOUS SAUSAGE PINWHEELS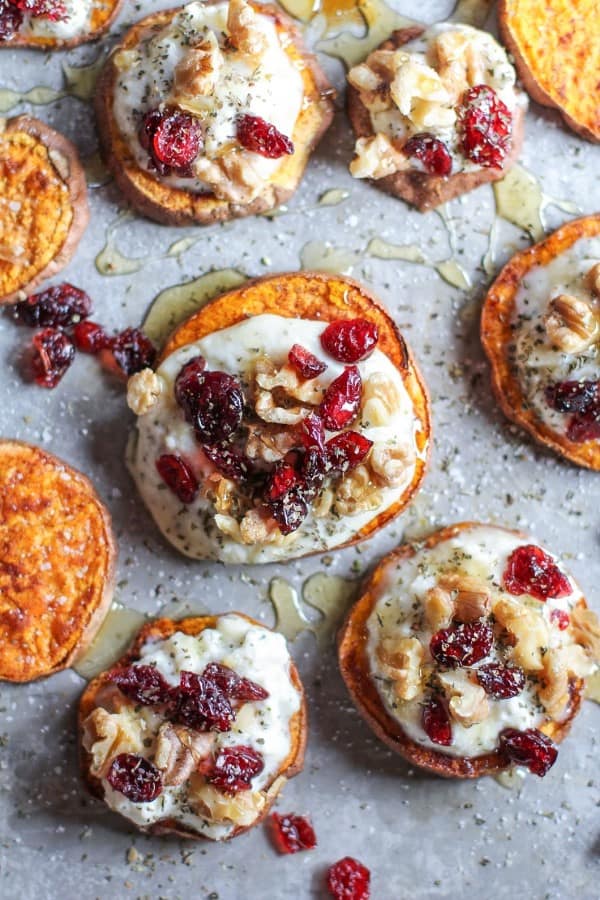 SWEET POTATO ROUNDS WITH HERBED RICOTTA AND WALNUTS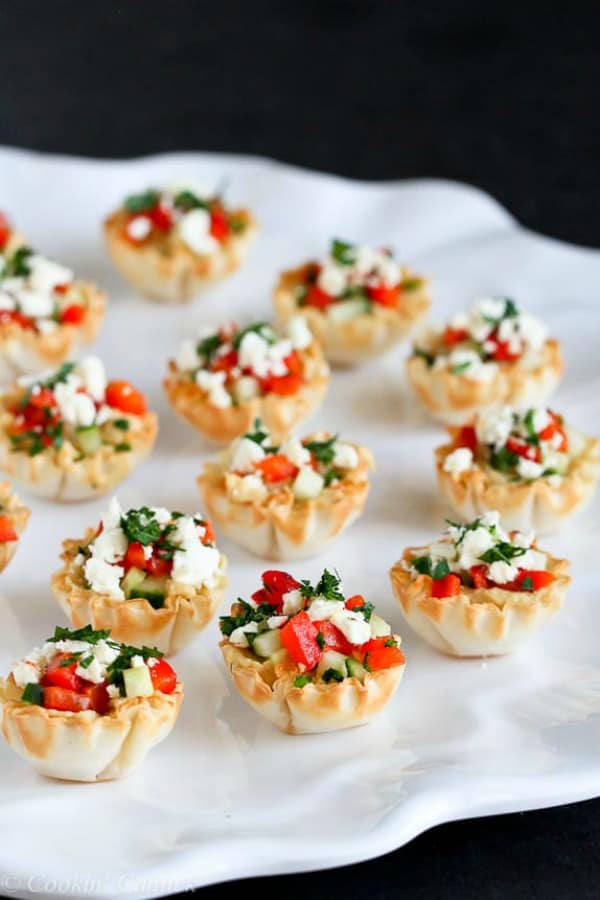 MINI HUMMUS & ROASTED RED PEPPER PHYLLO BITES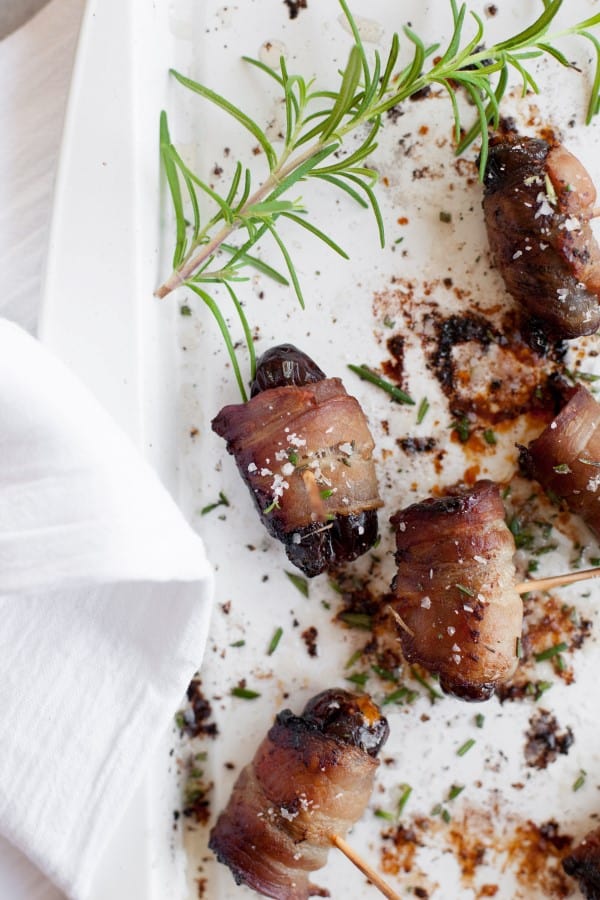 ROSEMARY BACON WRAPPED DATES
by Wholefully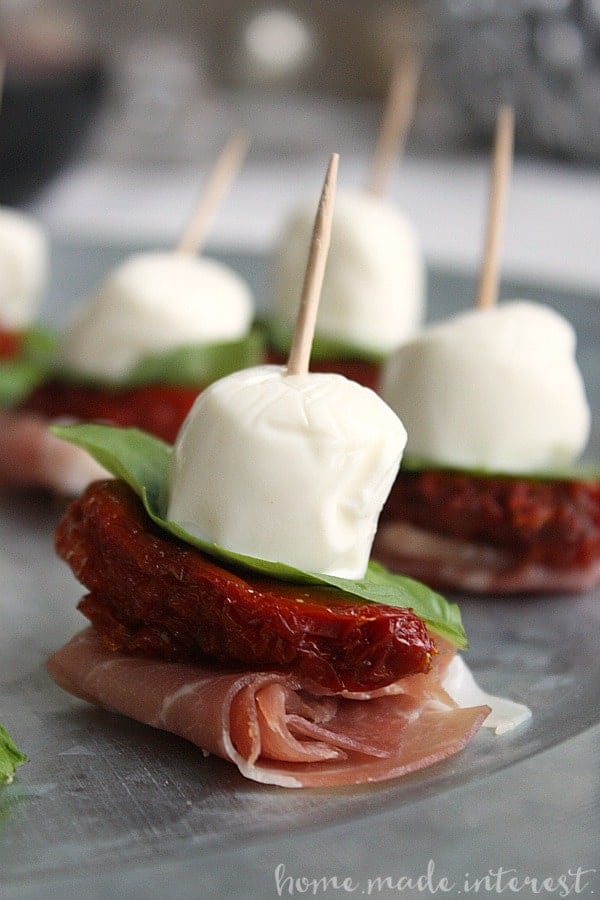 QUICK AND EASY ANTIPASTO SKEWERS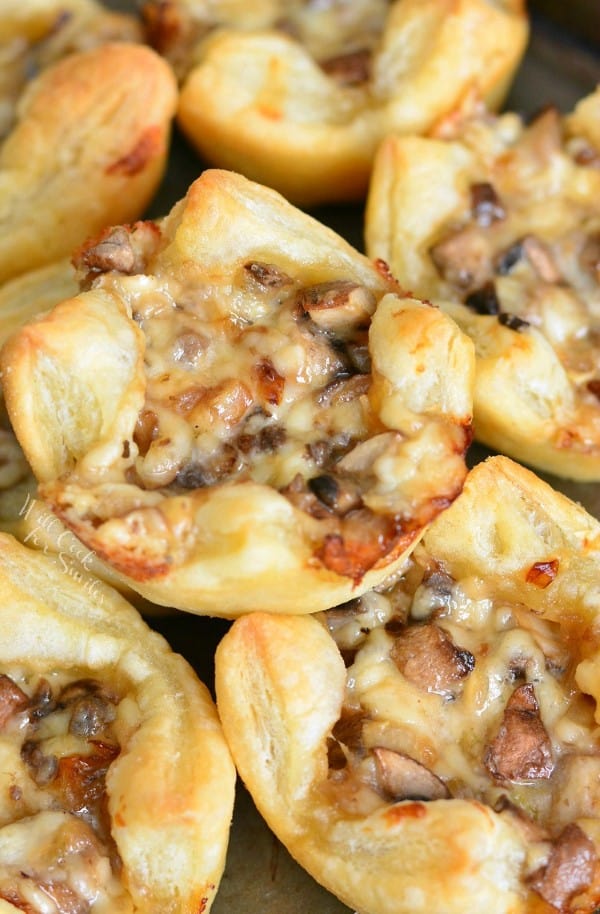 MUSHROOM CHEESE PUFF BITES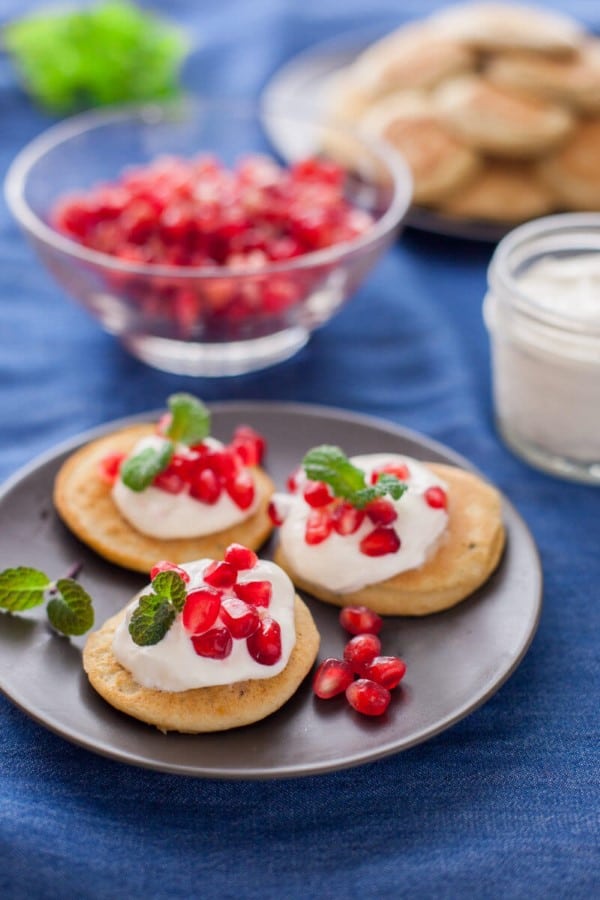 CHICKPEA PANCAKES APPETIZER WITH ROSEMARY AND POMEGRANATE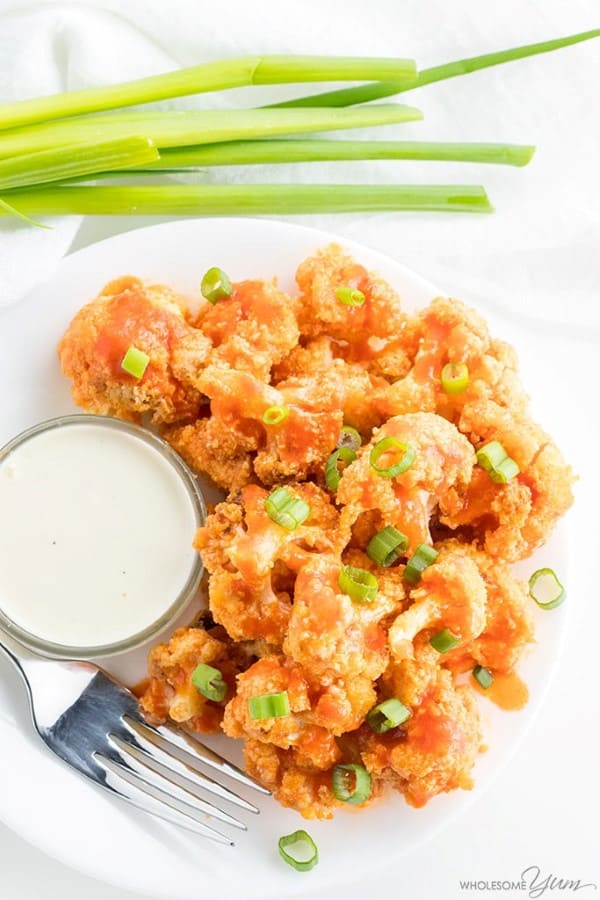 BAKED HEALTHY CAULIFLOWER BITES WINGS RECIPE – PALEO & KETO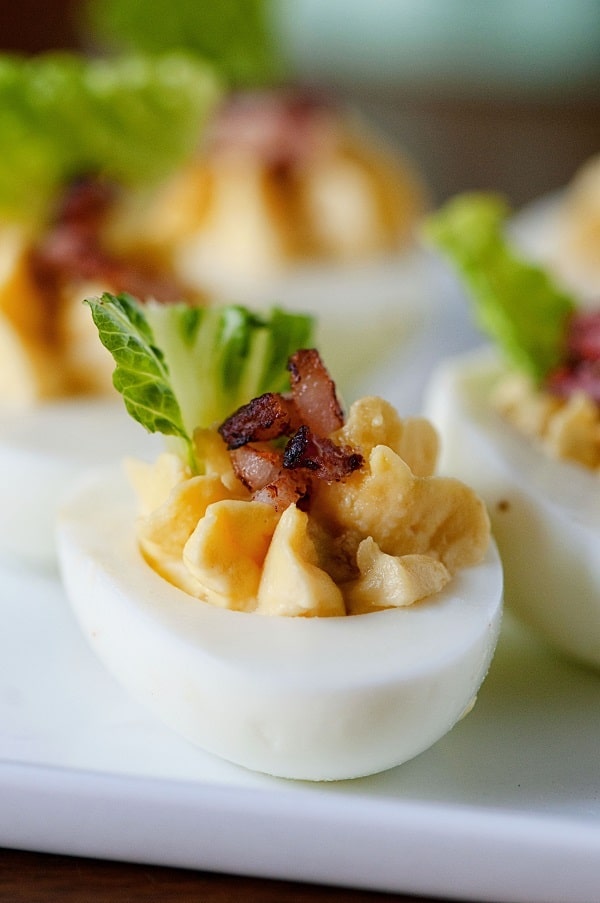 BACON CAESAR SALAD DEVILED EGGS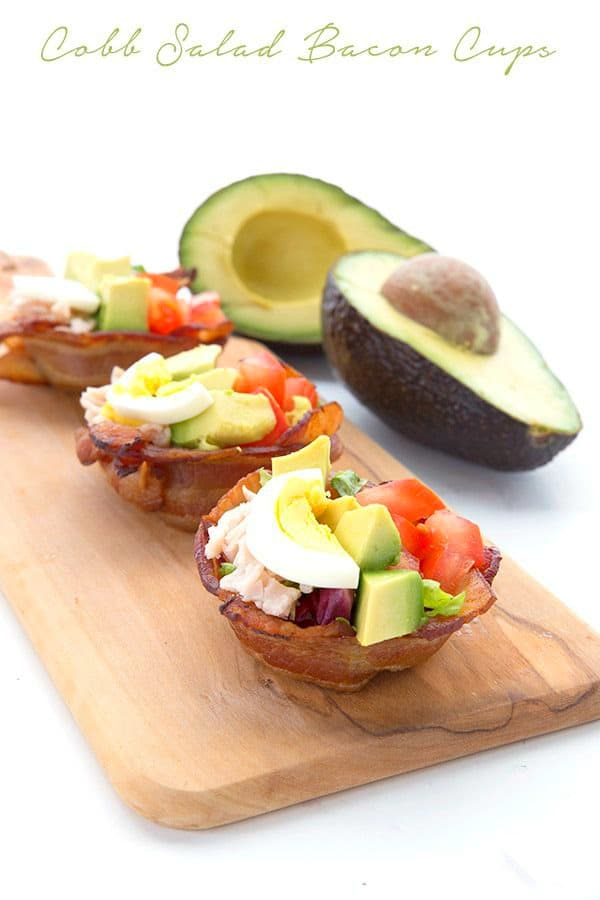 COBB SALAD BACON CUPS