Sumptuous Spinach and Artichoke Dip
We have for you a delicious slow cooker Sumptuous Spinach and Artichoke Dip recipe today from 175 Essential Slow Cooker Classics by Judith Finlayson. This is a hugely popular dip and now it couldn't be easier with this hot and delicious recipe.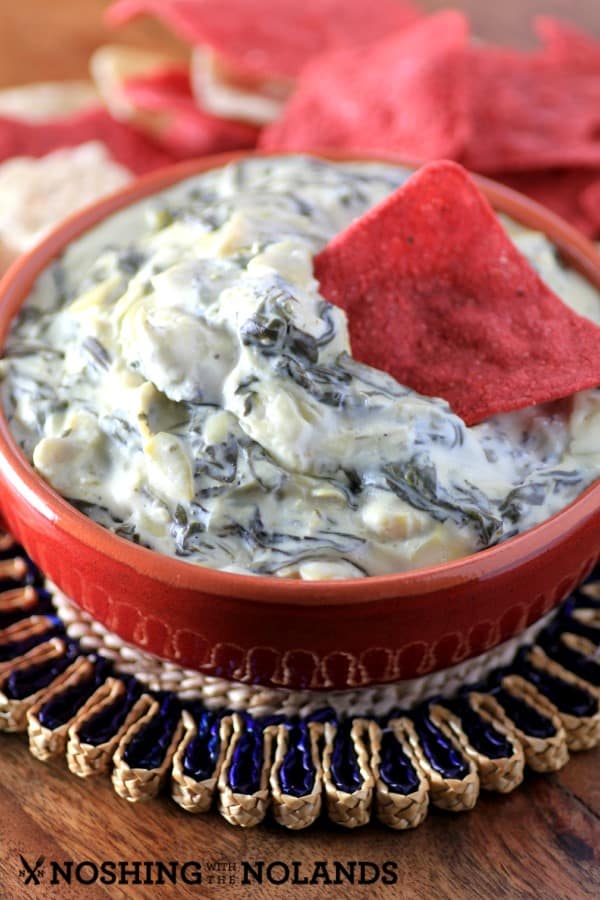 This is a great dip for entertaining. You can put it in the slow cooker and forget it until company arrives. Change it to a smaller earthenware dish or something to keep the heat and serve.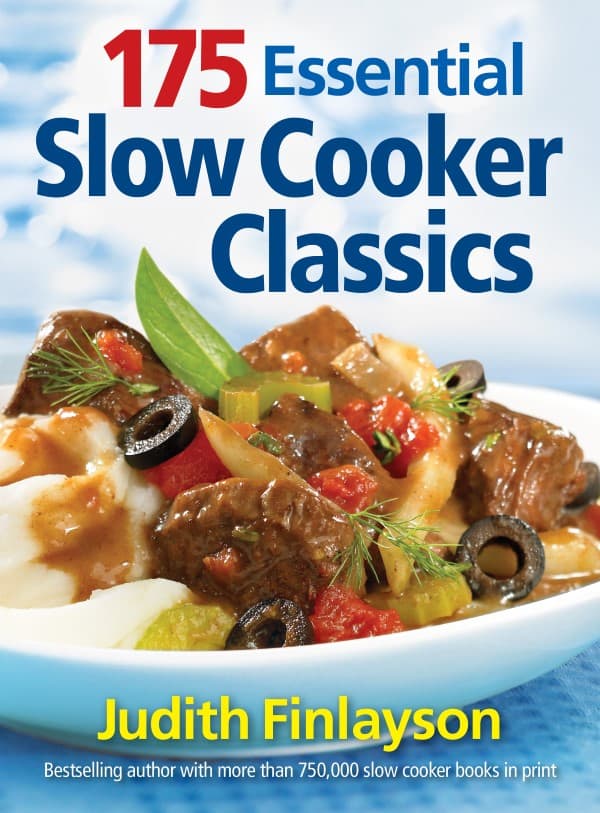 There is nothing better than a great slow cooker cookbook in my mind. I have lots as I adore my slow cooker. This appliance can't be anymore handy and I use it all year round, but now that the cold weather is coming it is in use even more. This cookbook is a reissue with a new cover and includes 60 new recipes plus many of the author's favorites from three of her previous slow cooker cookbooks. There are recipes for everyday to elegant entertaining ideas. You will fall in love with this cookbook like I have.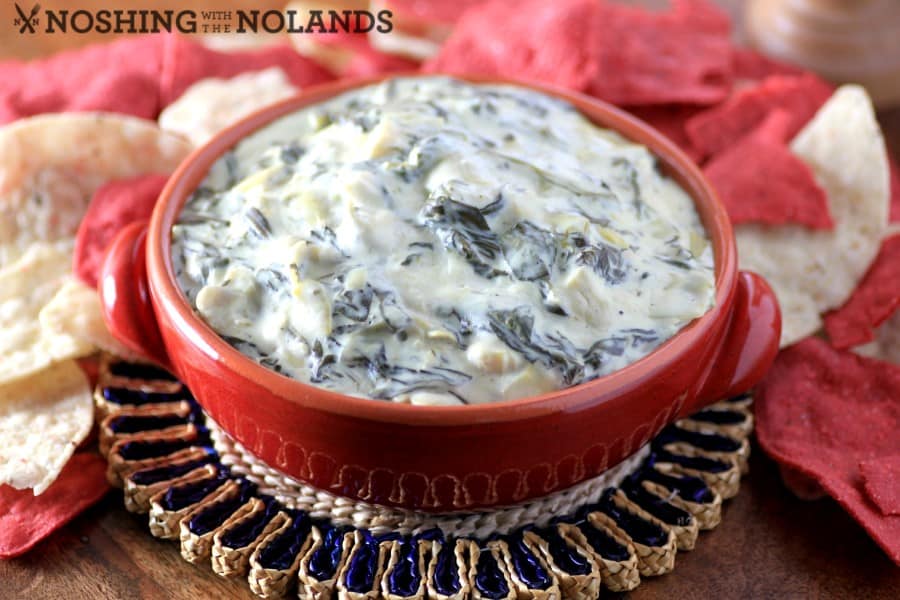 In Judith's cookbook you have almost 100 color photographs and extensive tips and techniques which result in top notch recipes for you! There are also vegetarian and vegan recipes and they are clearly marked for ease of identifying them.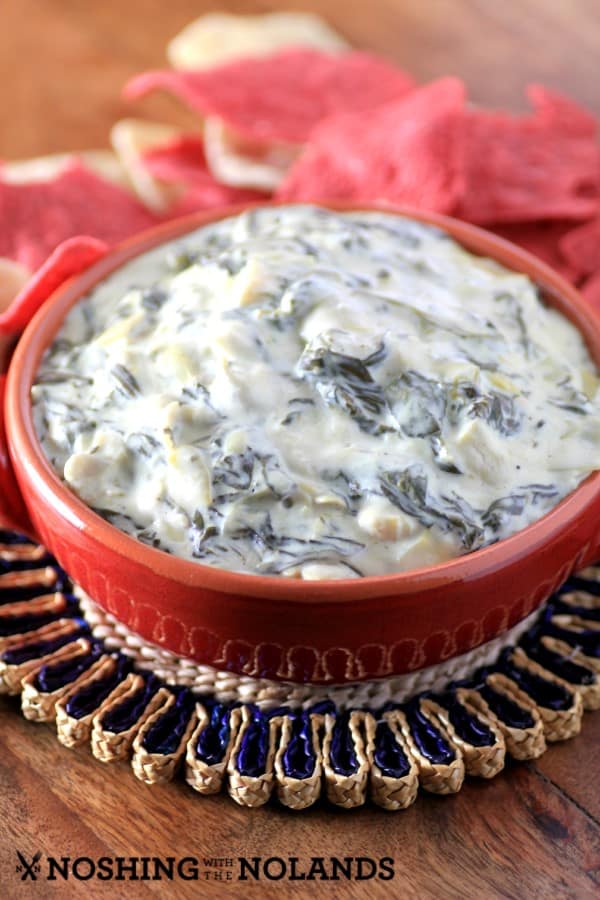 This dip is creamy and dreamy and my husbands' favorite, he loved it! There are other great recipes in Judith's cookbook like Santa Fe Sweet Potato Soup, Country Stew with Fennel (I adore fennel), Turkey Mole, Poached Eggs on Spicy Lentils, Pumpkin Soup with Shrimp and Lime and even desserts like Marble Cheesecake.
Judith Finlayson is a bestselling author with over 1 million copies of her cookbooks sold. Judith lives in Toronto and you can visit her at judithfinlayson.com.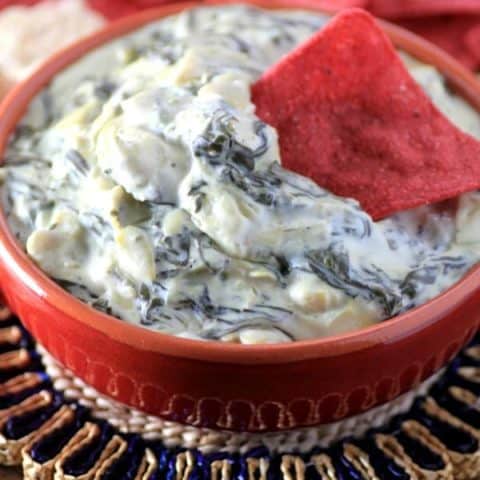 Sumptuous Spinach and Artichoke Dip
Yield: Serves 6-8
Cook Time: 2 hours
Total Time: 2 hours
Although spinach and artichoke dip has become a North American classic, its roots lie n the Provencal cuisine, in which the vegetables are usually baked with cheese and served as a gratin. This chunky dip, simplicity in itself, always draws rave reviews and disappears to the last drop.
Ingredients
1 cup shredded mozzarella cheese 250 mL
8 oz cream cheese, cubed 250 g
1⁄4 cup grated Parmesan cheese 50 mL
1 clove garlic
¼ tsp freshly ground black pepper 1 mL
1 can (14 oz/398 mL) artichokes, drained and finely chopped
1 lb fresh spinach leaves or 1 package (10 oz/300 g) spinach leaves, thawed if frozen 500 g
Tostadas or tortilla chips
Instructions
In slow cooker stoneware, combine cheese, cream cheese, Parmesan, garlic, pepper, artichokes and spinach. Cover and cook on High for 2 hours, until hot and bubbly. Stir well and serve with tostadas or tortilla chips.
Recipe and book cover courtesy of
175 Essential Slow Cooker Recipes
by
Judith Finlayson
© 2015
www.robertrose.ca
Reprinted with publisher permission. Available where books are sold.