Italian Fried Rice
Need a side dish that is different from pasta to serve with those Italian mains like Chicken Parmesan? My family was delighted with this alternative to pasta that has tons of flavor, Italian Fried Rice. It has all the gorgeous red, white and green of Italy and all the wonderful ingredients too!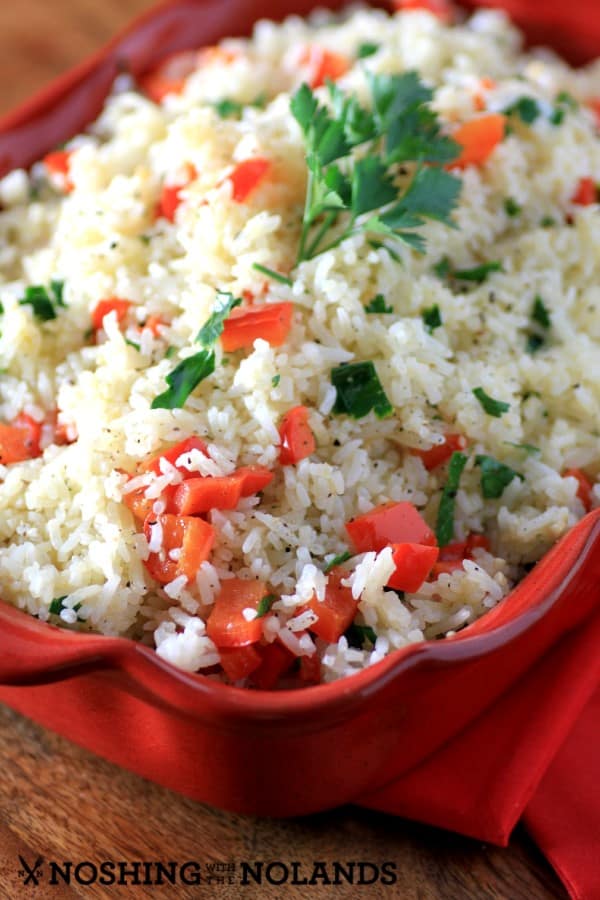 This dish has lots of garlic, red peppers, rice and parsley. It can be whipped up quickly and easily and it is a great colorful creation for your table.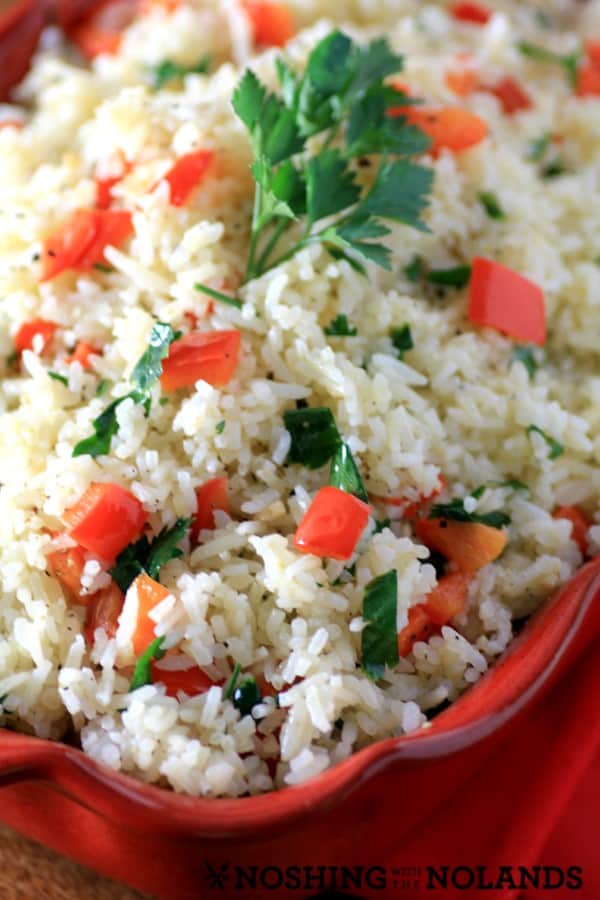 This accopaniment is gluten free, vegan/vegetarian. The amount of garlic can be adjusted to your liking, two healthy teaspoons go into this recipe. This rice is still lovely and fluffy in this dish, it just has added zing of Italian ingredients.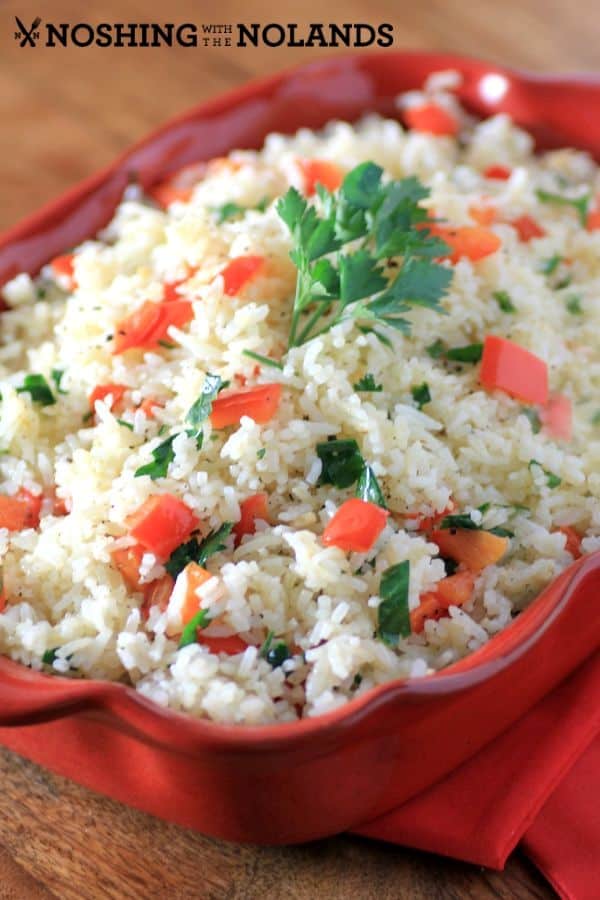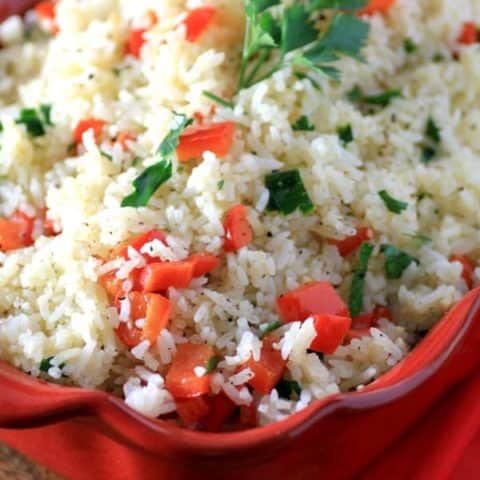 Italian Fried Rice
Yield: 4-6 servings
Prep Time: 5 minutes
Cook Time: 5 minutes
Total Time: 10 minutes
A great Italian rice side dish that takes you away from the usual pasta and sauce.
Ingredients
2 tsp. minced garlic or to taste
1 1/2 Tbsp. olive oil
1 red pepper, diced
1 Tbsp. red wine vinegar
Salt and pepper to taste
4 cups hot cooked rice
1/2 cup loosely packed flat leaf parsley, chopped
Instructions
In a large skillet, saute garlic for 1 min. until fragrant in the olive oil. Add the red pepper and saute for 2 min. Add the vinegar and lots of salt and pepper. Stir in the rice and combine well. Cook until heated through. Toss in the parsley and serve immediately.