Ken and I have started to play around with some cocktail ideas. I first thought of a blueberry basil Bellini but the colour was not so pleasant. You first eat with your eyes and I don't care what it tastes like if it is not initially appealing I am not going to like it near as much. That is why all these food photography sites are all doing so well. So we ditched that idea and moved onto a strawberry basil Bellini. I love the spiciness of the basil with the sweet taste of the strawberry. I have always enjoyed the combination of mixing in sweet fruit into salad or having crushed black peppercorns on strawberries. I hope you enjoy these as much as we did. Cheers!!!!!!!!!
Makes 4
1/2 cup strawberries, sliced
1 oz. simple syrup
2 small basil leaf or 1 medium
For the simple syrup mix one cup sugar and one cup water in a saucepan, stir and bring to a boil. Once sugar is dissolved remove from heat. Refrigerate until cold. Blend the ingredients in a blender until pureed.
Divide the puree between four glasses and top with Prosecco or your favourite sparkling wine. Garnish with a slice of strawberry and basil leaf.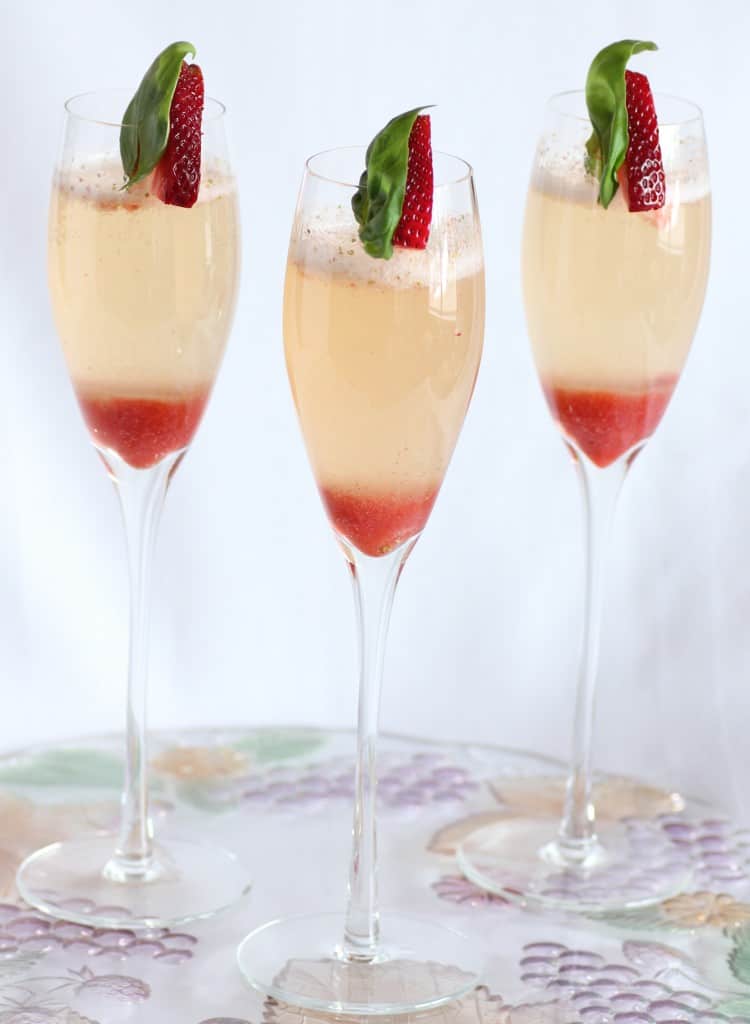 This post has been added to Make Ahead Meals For Busy Moms Melt In Your Mouth Monday Blog Hop