Valentine Heart Cookies for Creative Cookie Exchange
I am here today with Creative Cookie Exchange and we are doing a Valentine's Day theme this month as it is soon approaching. Our theme is Red or Pink for Valentine's Day.
I decided to do little pinkish red Valentine Heart Cookies to share with you today.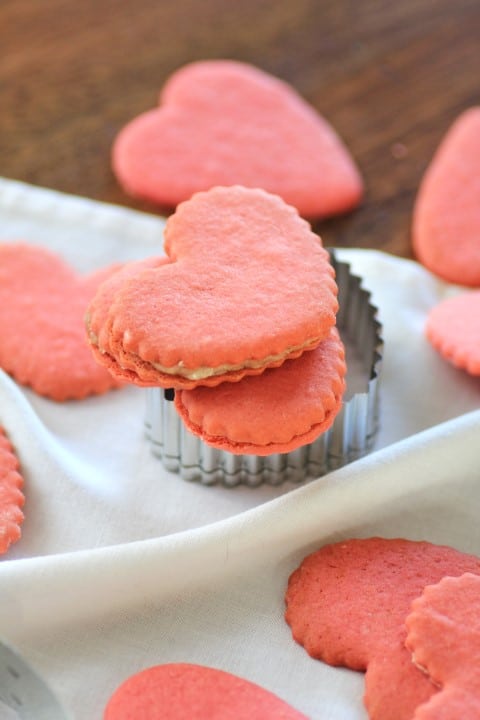 I made these delightful cookies after I had received some of the amazing Gay Lea Cinnamon and Brown Sugar Spreadables. I love this on toast for the morning, so I decided to sandwich it between two sugar cookies. So easy and so good. No need to make icing. They are a sure hit with this wonderful sweet and cinnamon flavored butter in between.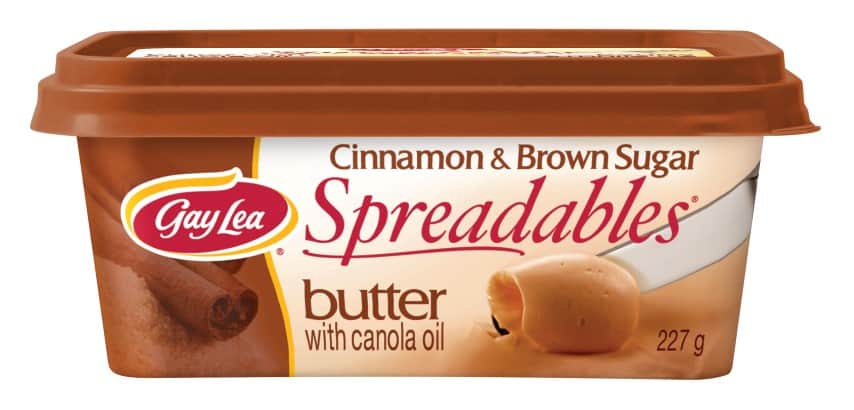 The sugar cookies are great on their own too!! So cute and perfect for your Valentine!!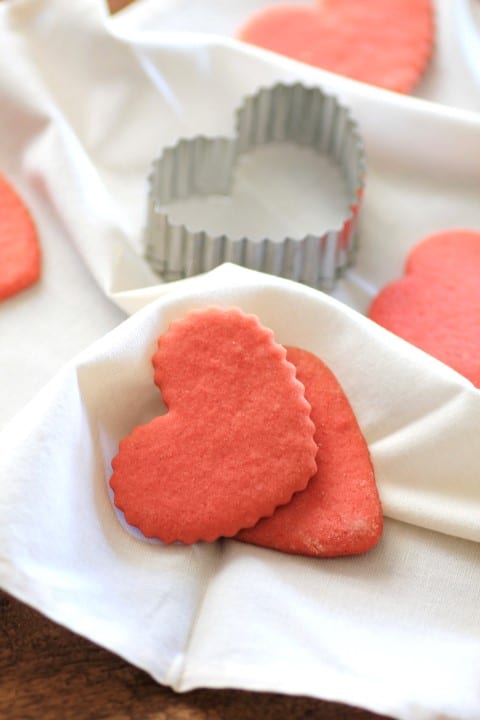 Valentine Heart Cookies for Creative Cookie Exchange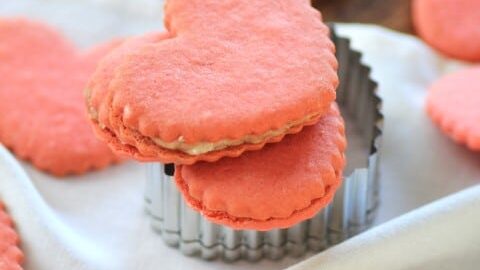 A cute pink sugar cookie for your Valentine!!
Ingredients
1/2 cup brown sugar
1/2 cup white sugar
1 cup butter, softenend
2 eggs
1 tsp. vanilla
1/2 cup white corn syrup
pinch of salt
2 tsp. baking powder
3 1/4 cups flour
Red Food Gel
Instructions
In a stand up mixer cream butter and sugars together and then beat in eggs until well mixed. Add vanilla and syrup. Whisk together dry ingredients and add slowly, mixing well until all is incorporated. Add red food gel until desired color and mix well. You will get a work out mixing this!! Chill the dough well, best if done overnight. Roll out dough onto a well floured surface and cut into your favourite shape. Bake at 325F for 8-10 min.
The theme this month is Put On Your Red and Pink for Valentine's Day! Creative Cookie Exchange has decided to stop using the linky. What this means is that the only way to join in the fun is to become a host. Just contact Laura at thespicedlife AT gmail DOT com and I will get you added to our Facebook group, where we discuss our cookies and share links.
You can also just use us as a great resource for cookie recipes–be sure to check out our Facebook page, our Pinterest Board, and our monthly posts. You will be able to find them the first Tuesday after the 15th of each month! Also, if you are looking for inspiration for Valentine's Day, check out what all of the hosting bloggers have made so far:
Valentine Fairy Cookies from NinjaBaking.com