Sesame Orzo
Need a great side or starter, well this cookbook is for you. Starters and Sides Made Easy is a cookbook filled with 60 easy-to-make Kosher recipes, like this easy Sesame Orzo.
Not always does the star of the show have to be the main course. Let your sides shine too. This cookbook has full-color photos with each recipe, along with plating and serving suggestions.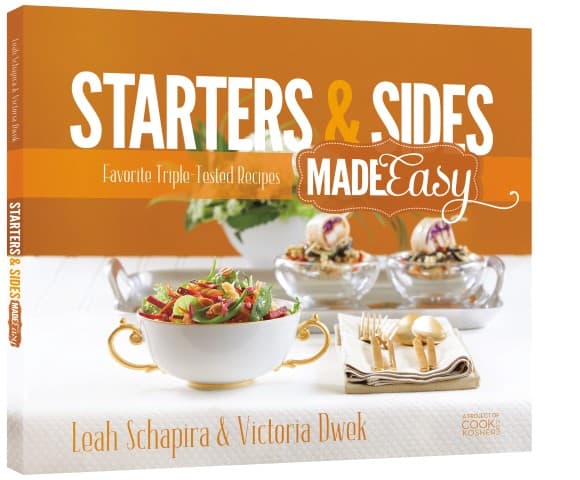 Starters and Sides Made Easy cookbook has many recipes to choose from but I have been enamored with orzo lately. It makes a quick and delicious side that isn't too filling. This Sesame Orzo fit the bill.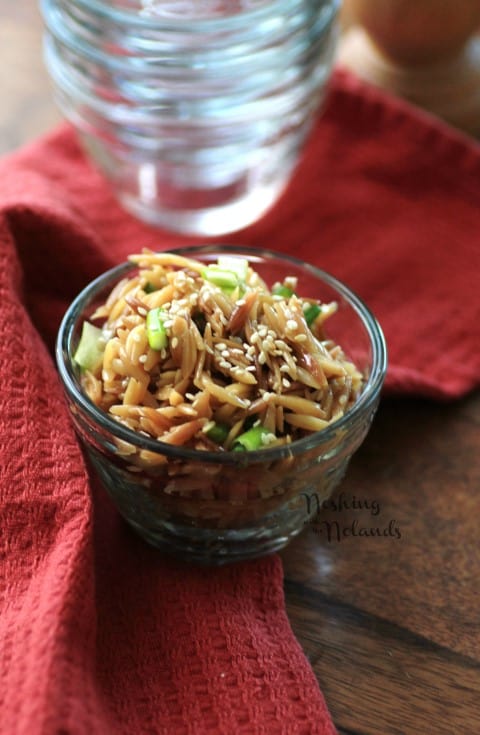 Leah Schapira and Victoria Dwek are the co-authors of Starters and Sides Made Easy. Their recipes are triple-tested, unique, and made with ingredients that are readily available at any grocery store.
"When I am looking for a side dish to go with dinner, I want something quick and easy to make," says Leah Schapira. Victoria writes, "When I am entertaining or having the family over for a holiday meal I don't want my kitchen to be messy when guests arrive."
Making easy and quick sides ahead of time helps. I know this as I want the same and this cookbook can help you out.
I have never browned pasta before, like the instructions for this recipe called for and I love the color and flavor that resulted.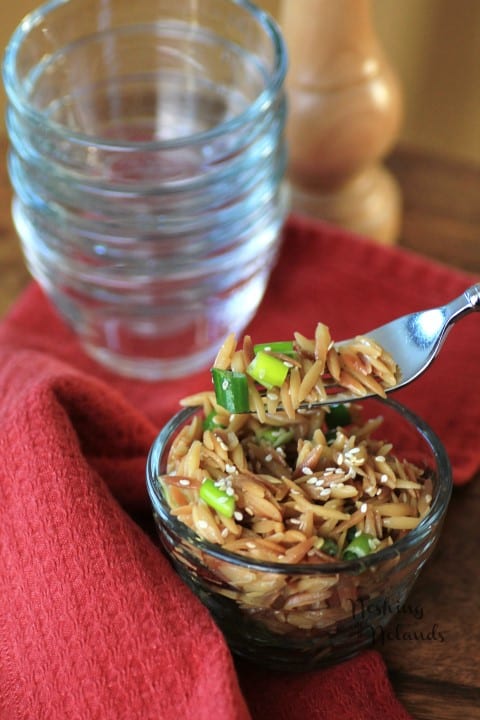 Some other delicious recipes in this cookbook are:
Coleslaw Balls with Jalapeno Dip, Broccoli-Stuffed Artichokes, Tomato Tart, Green Bean, Basil, and Pecan Salad, Forbidden Black Rice with Mango and Peaches, Sweet Potato and Leek Quiche, and Whiskey Sweet Potatoes to name a few.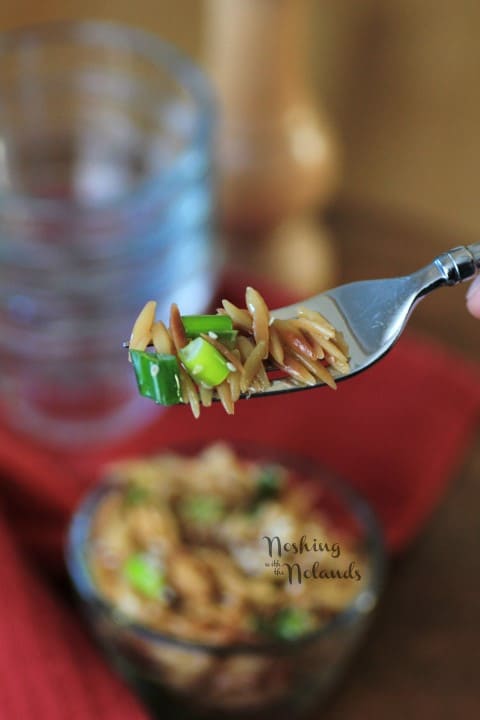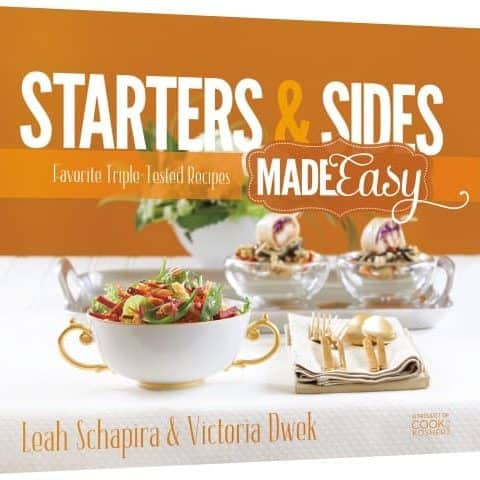 Sesame Orzo
Yield: 4 Servings
Prep Time: 5 minutes
Cook Time: 30 minutes
Total Time: 35 minutes
A fantastic easy side that will add an Asian flair to any main.
Ingredients
1 Tbsp. oil
1 cup orzo
2 1/2 cups chicken stock or vegetable stock
2 Tbsp. soy sauce
1 tsp. sugar
1 garlic clove, crushed
2 Tbsp. sesame oil
1-2 scallions, sliced
sesame seeds for garnish
Instructions
Heat oil in a saute pan over high heat. Add orzo and toast until some of the pasta has browned, 1-2 min.
Add chicken stock, soy sauce, sugar, and garlic. Bring to a boil.
Lower heat to medium-low and simmer, stirring occasionally until liquid is mostly absorbed, 20-25 min.
Remove from heat and stir in sesame oil, scallions, and sesame seeds.
If you are making this ahead of time add more oil when heating so that the pasta does not dry out.
Nutrition Information:
Yield: 4
Serving Size: 1
Amount Per Serving:
Calories: 279
Total Fat: 16g
Saturated Fat: 2g
Trans Fat: 0g
Unsaturated Fat: 13g
Cholesterol: 5mg
Sodium: 825mg
Carbohydrates: 26g
Fiber: 2g
Sugar: 5g
Protein: 9g
Recipe calculation was provided by Nutritionix and is estimation only. If you need nutritional calculations for medical reasons, please use a source that you trust.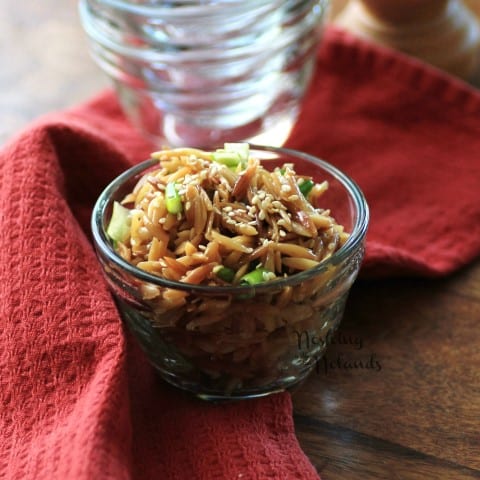 Leah Schapira is the co-founder of CookKosher.com and the author of the bestselling Fresh and Easy Kosher Cooking. Leah lived in New Jersey with her husband and family.
Victoria Dwek is the managing editor of Whisk, a popular kosher food magazine, published weekly by Ami Magazine. She resides in New Jersey with her husband and children.