Zevia Ginger Root Beer Cuba Libre
Zevia Ginger Root Beer Cuba Libre – Today I give you a review on a new soda that has been recently released here in Canada, Zevia.
This soda is sweetened with stevia so it is both natural and zero calories.
So what is stevia, it is a plant native to South America. The stevia leaf is 200 times sweeter than sugar but has zero calories.
Kind of a miracle plant, don't you think? It has been deemed safe by the American Pregnancy Association and the American Diabetes Association.
Zevia has many benefits:
-zero calories
-all-natural
-zero glycemic, so it is smart for diabetics
-no sugar
-free of artificial sweeteners
-no fructose corn syrup
-zero net carbs
Okay now for the best part. How does Zevia taste? For my family, we are big soda drinkers, mainly Ken and Amber. The first one I tried was the orange and I did find it a bit vitamin C tasting but still refreshing.
Ken had a cola and loved it. Amber has had all the flavors and really really loves it and likes that it is calorie-free. I love that it doesn't have artificial sweeteners.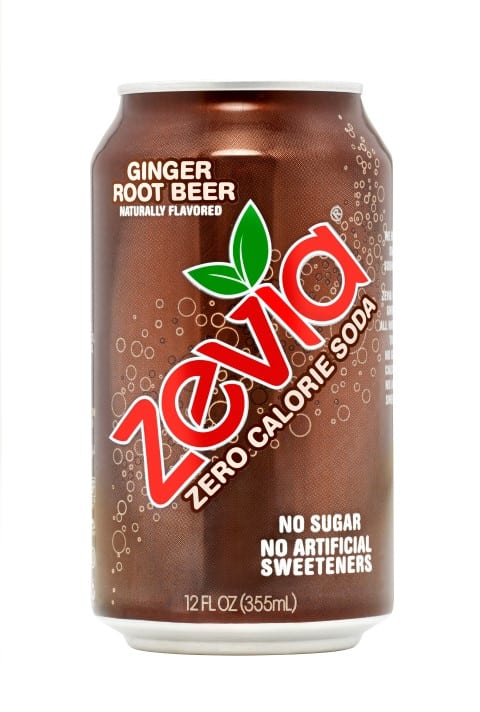 I wanted to try a cocktail with it and have had Cuba Libre's on my brain for a while now. Not sure why but it used to be my drink of choice but I developed a caffeine sensitivity so I stopped drinking them.
I wanted to make a Cuba Libre again so I tried one of the caffeine-free colas and really liked it. Then I thought wow what would it be like with Ginger Root Beer and there I nailed it!!
What a great refreshing drink, full of flavor and the lime went so well with it too!!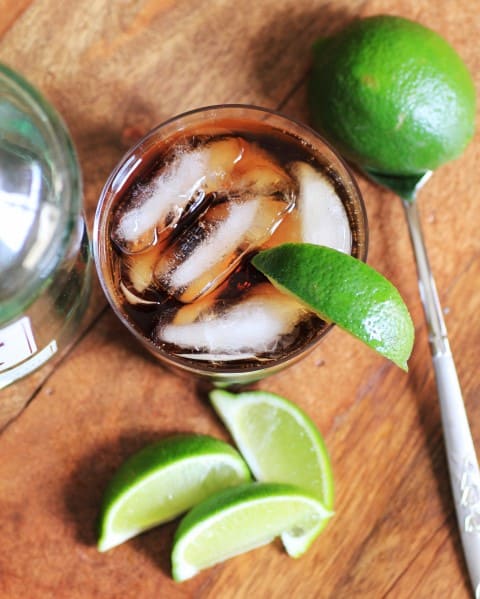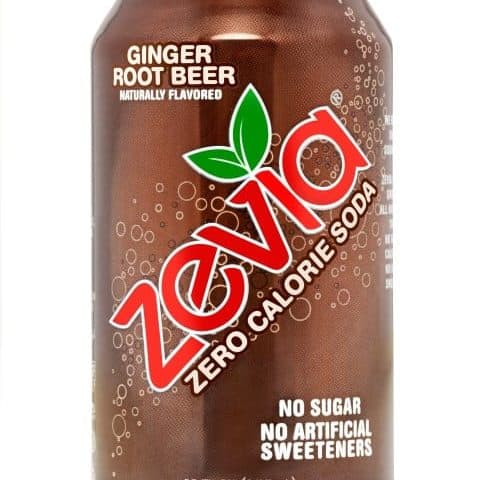 Zevia Ginger Root Beer Cuba Libre
Yield: 1 Drink
Prep Time: 2 minutes
Total Time: 2 minutes
Ingredients
1 oz. light rum
Zevia Ginger Root Beer
ice
Lime
Instructions
Pour the white rum over ice in a glass and top with the root beer.
Garnish with a lime wedge.
Nutrition Information:
Yield: 1
Serving Size: 1
Amount Per Serving:
Calories: 239
Total Fat: 0g
Saturated Fat: 0g
Trans Fat: 0g
Unsaturated Fat: 0g
Cholesterol: 0mg
Sodium: 19mg
Carbohydrates: 20g
Fiber: 2g
Sugar: 1g
Protein: 2g
Recipe calculation was provided by Nutritionix and is estimation only. If you need nutritional calculations for medical reasons, please use a source that you trust.
Zevia is now available at Canada's top retailers including Loblaw's, Safeway, Metro, Sobey's, Whole Food Markets, and Choices.
It is available in 11 flavors including Cola, Ginger Root Beer, Ginger Ale, Cream Soda, Grape, Cherry Cola, Dr. Zevia, Black Cherry, Caffeine Free Cola, Lemon Lime Twist, and Orange. The suggested retail price is $6.99 for a six-pack.