Ziti with Sausage, Onion, and Fennel
Ziti with Sausage, Onion, and Fennel from Lidia's Favorite Recipes and our Holiday Gift Extravaganza Giveaway!!
I will shortly be doing a HUGE Holiday Giveaway. Loads of prizes and exciting stuff for you all. I am thrilled to be working with some amazing bloggers from all over North America. One of the prizes is this amazing cookbook by Lidia Matticchio Bastianich. I have seen Lidia on shows like The Chew where she makes some delicious Italian Dishes.
It was hard to choose just one to show you today. Page after page of mouth-watering dishes from appetizers, soups, pasta, entrees, and much more. You will want to cook your way through the pages. One lucky winner will get this beautiful cookbook so stay tuned for all the details of our giveaway to come November 26-December 6.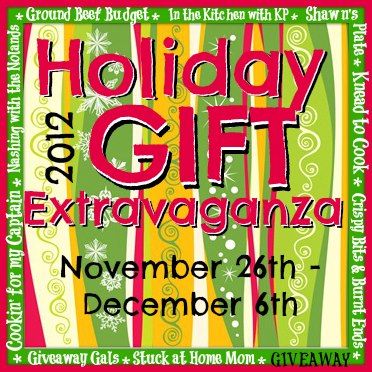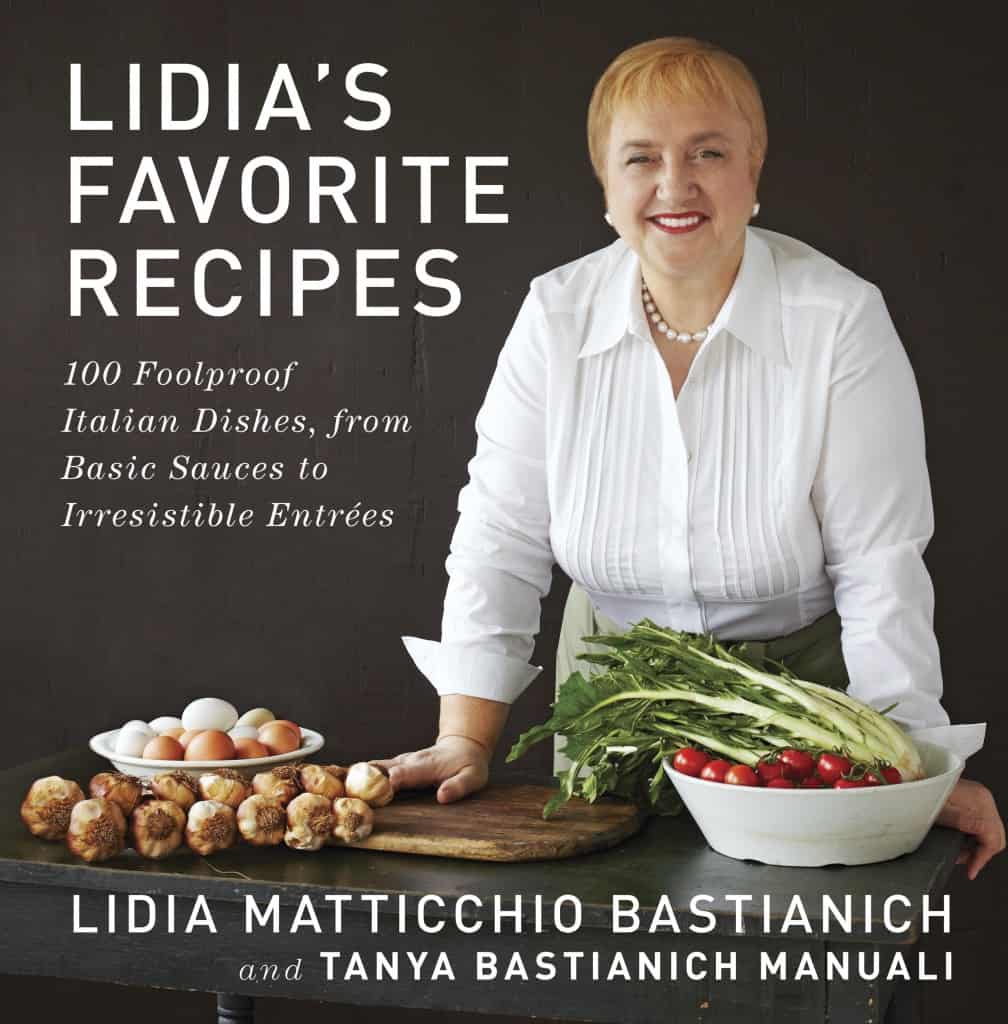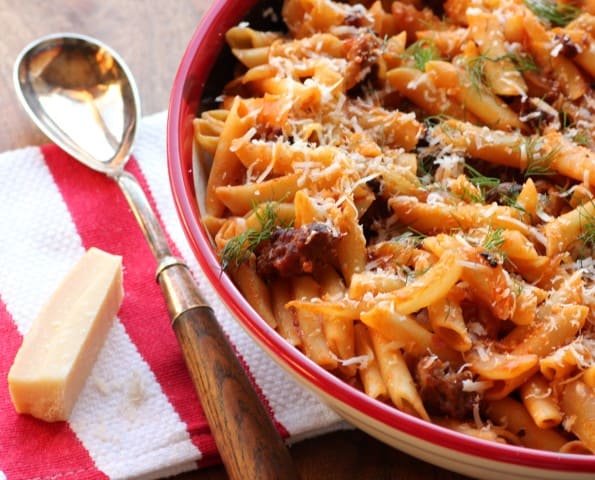 Ziti with Sausage, Onion, and Fennel, amazing!!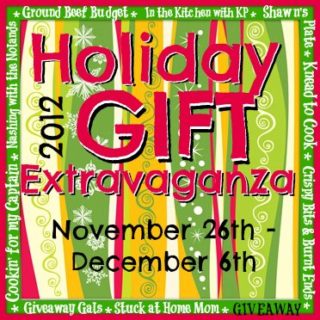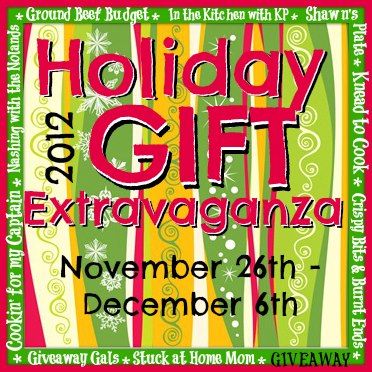 Ziti with Sausage, Onion and Fennel from LIdia's Favorite Recipes and our Holiday Gift Extravaganza Giveaway!!
Yield: 6 Servings
Prep Time: 15 minutes
Cook Time: 20 minutes
Total Time: 35 minutes
A gorgeous Italian Feast!!
Ingredients
Salt for the pasta water
16 ounces ziti pasta
1 lb. sweet Italian sausage (without fennel seeds)
1 large fennel bulb, about 1 pound
1/3 cup extra virgin olive oil (I used 1/4 cup)
2 medium onions, cut into half moon slices
1/2 tsp. salt
1/2 tsp. hot red pepper flakes
1/2 cup tomato paste
1/3 cup finely chopped fennel fronds
1 cup freshly grated Parmigiano-Reggiano Cheese
Instructions
Heat a large pot of salted water to boiling and add the ziti. Cook until not quite al dente. Drain reserving 3 cups pasta water.
Meanwhile, remove sausage from its casing and break up with your fingers. Trim the fennel bulb and remove the outer tough parts. Save the fronds. Slice the bulb in half lengthwise and remove the core. Slice each half into 1/4" by 2" slices and set aside.
Heat the olive oil in a very large skillet or pot and add the sausage breaking up further as it cooks for about 1 1/2 minutes. Do not cook the sausage through. Push the sausage aside and add the onion slices into the cleared part of the pan. Stirring until the sizzle and wilt about 2 min., stir into the meat.
Clear a new space and add the fennel and let it heat up for about 1 mn.
Clear another spot and toast the red pepper flakes for 30 seconds. Sprinkle with 1/4 tsp. salt and stir to combine. Now clear a big spot in the center of the pan and add the tomato paste. Cook stirring in that spot for 1-2 min. until it sizzles and caramelizes. Then stir into the rest of the ingredients.
Stir in the reserved pasta water, combining well and bring to a boil. Reduce to a simmer and let cook until the flavors have developed, and the sauce is thickened and the fennel is cooked about 6 min. Season to taste and add more water if it is too thick.
Add the cooked ziti and stir to combine and continue to cook until the pasta is al dente.
Sprinkle with the fronds and parmesan and serve right out of the pot or onto a warmed platter.
Nutrition Information:
Yield: 6
Serving Size: 1
Amount Per Serving:
Calories: 448
Total Fat: 26g
Saturated Fat: 8g
Trans Fat: 0g
Unsaturated Fat: 16g
Cholesterol: 50mg
Sodium: 1257mg
Carbohydrates: 30g
Fiber: 3g
Sugar: 7g
Protein: 24g
Recipe calculation was provided by Nutritionix and is estimation only. If you need nutritional calculations for medical reasons, please use a source that you trust.
Adapted from Lidia's Favorite Recipes