Here is a great crowd pleaser!! We absolutely loved this dip!! It takes you away from the little nibbles that are so often seen at Christmas. If you are doing an appetizer party and need something substantial, this dip is it. Every man in the room will be crowded around it. Hearty, filling, spicy, cheesy, it has a guys appetizer written all over it. Serve it for the next football game to over the holidays. It isn't too spicy so Amber gobbled it down also. You will love this dip for your next gathering.
Find some festive chips like the ones shown and it makes it even more for the holidays.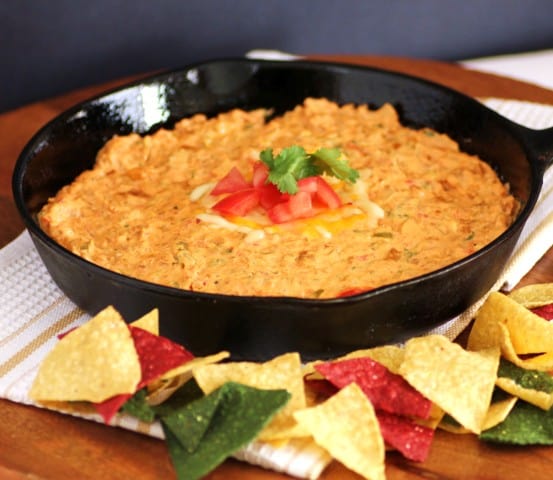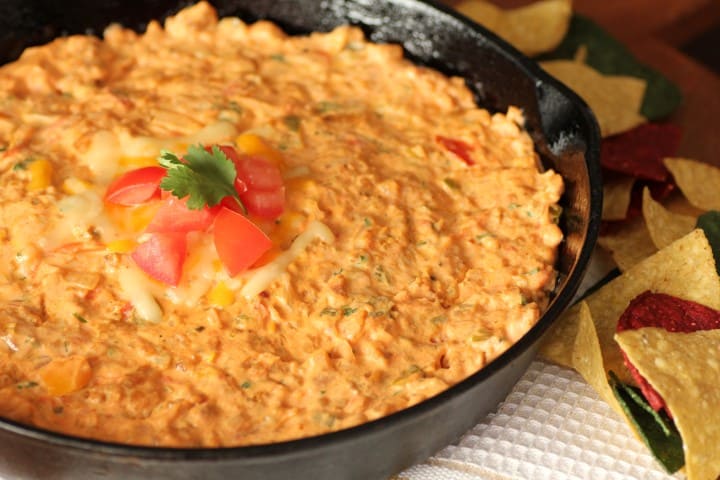 12 Days of Christmas-Chorizo Cheese Dip
A hearty delicious dip!!
Ingredients
1 lb. chorizo
1 onion, diced
¼ cup pickled jalapeno, diced
1 cup salsa
2 Tbsp. tequila
½ pkg. Tex Mex shredded cheese
1 pkg. cream cheese
2 Tbsp. cilantro
3 Tbsp. milk
Garnishes of cheese, tomato and cilantro if desired
Instructions
Remove sausage meat from it's casing and brown in a large fry pan. Add onion and saute until translucent. Add jalapeno, salsa and tequila and mix well and simmer. Dice the cream cheese into large chunks and add to the fry pan stirring to melt. Add the Tex Mex cheese and melt stirring. Loosen up the dip with 3 Tbsp. milk. Add the cilantro. Transfer to a warm cast iron pan. At this point you can refrigerate until ready to serve. Reheat in a 325F. oven for 20 min. or until heated through.
Garnish with cheese, tomato and cilantro if desired and serve with tortilla chips.