Need a late summer side dish? I have it for you!! One of my readers, Phyllis Noland (cool and unusual that we have the same last name, it is not that common with the added "d" at the end) had sent me this recipe awhile ago. All the way from a ranch in Southern Arizona. I had it tucked away but it came peeking out at me on a regular basis drawing me in to try it. Well, it is perfect for this time of year as it has beautiful summer squash in it, both yellow and green and corn. All readily available right now!!
This dish was fabulous and well loved by all here. It is full of flavor and very easy. Also has the addition of Queso Fresco, a Mexican cheese that pairs so nicely with summer veggies!! You will love the medley of ingredients that this dish offers. Enjoy!!!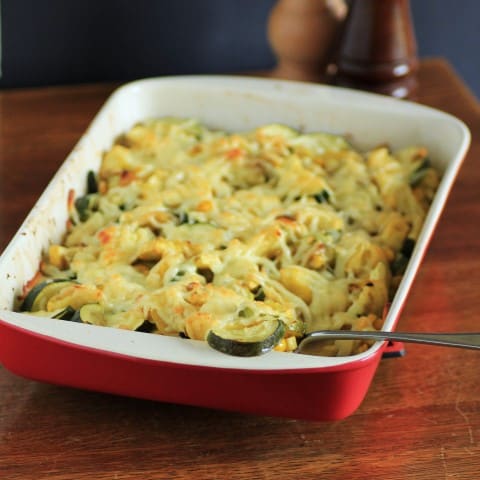 Abuela's Calabasita
A fantastic summer side dish brimming with veggies of the season!!
Ingredients
1 Sweet onion, thin sliced
2 cloves garlic, crushed
2 Tbsp. olive oil
Salt and pepper to taste
2 yellow summer squash, sliced
2 zucchini squash, sliced
1 cup fresh or frozen corn
1 small can (127 ml.) green chilies
1 cup Queso Fresco, grated
Instructions
Preheat oven to 350F. Heat the olive oil in a large fry pan and saute the onion and garlic until almost brown. Salt and pepper to taste while cooking. If the zucchini and squash are large, cut the slices in half or quarters Add the zucchini, summer squash and the corn. Cook until half done. Stir in the green chilies.
Spray a 9x13" pan with cooking spray. Spoon the mixture into the pan. Top with the grated cheese. Bake for 30-35 min.