Disclosure: I was compensated for this post. All opinions and experiences are my own.
I find that there is nothing better than to serve for the holidays than Moscow Mules in copper mugs!! And what better way than to amp up a Moscow Mule into something other than the traditional cocktail than an Apple Bourbon Moscow Mule Recipe.
This is an absolute winner of a cocktail and one that can be enjoyed well past Christmas too. We love serving up Moscow Mules and our Cranberry Moscow Mule is also a very popular cocktail for the holidays.
Another great use of copper mugs is delicious Crock Pot Apple Cider. This just screams the holiday season.
Moscow Mule Mug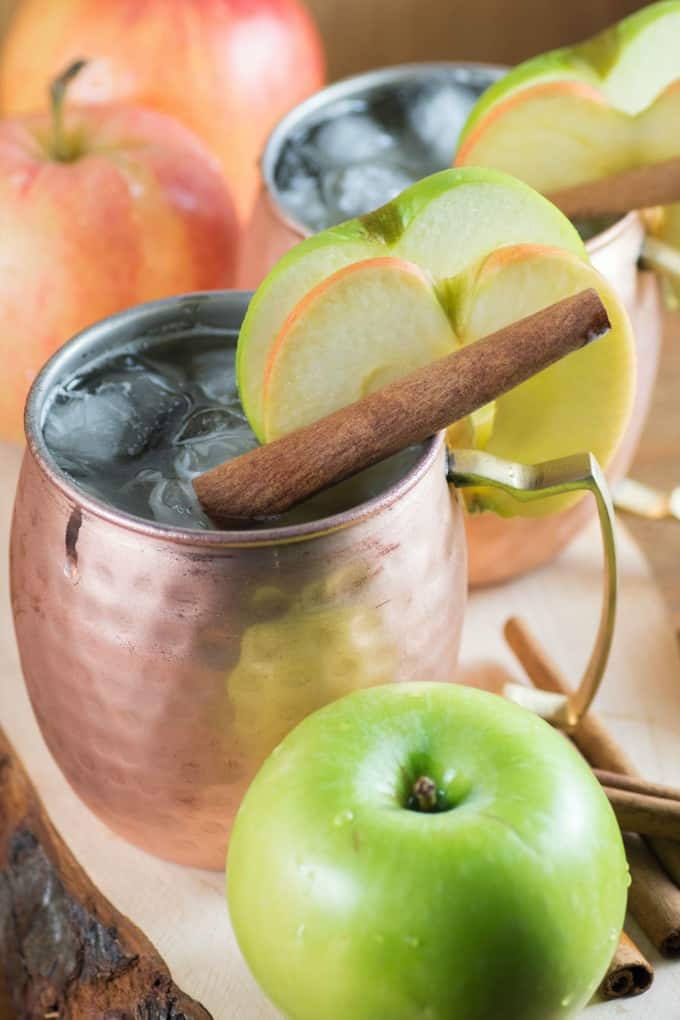 These mugs are stunningly handcrafted and made with 100% pure high-grade and food-safe copper.
All of Moscow Muled copper mugs are lined with nickel. It's very important that your copper mug is lined with nickel. That's because copper is a heavy metal that reacts with acidic fluids such as cocktail ingredients.
If you use a copper mug that is not lined with nickel, the acidic fluids in your drink will cause a chemical reaction which may cause you to ingest too much copper, leading to an unhealthy and potentially dangerous concentration of copper in your body.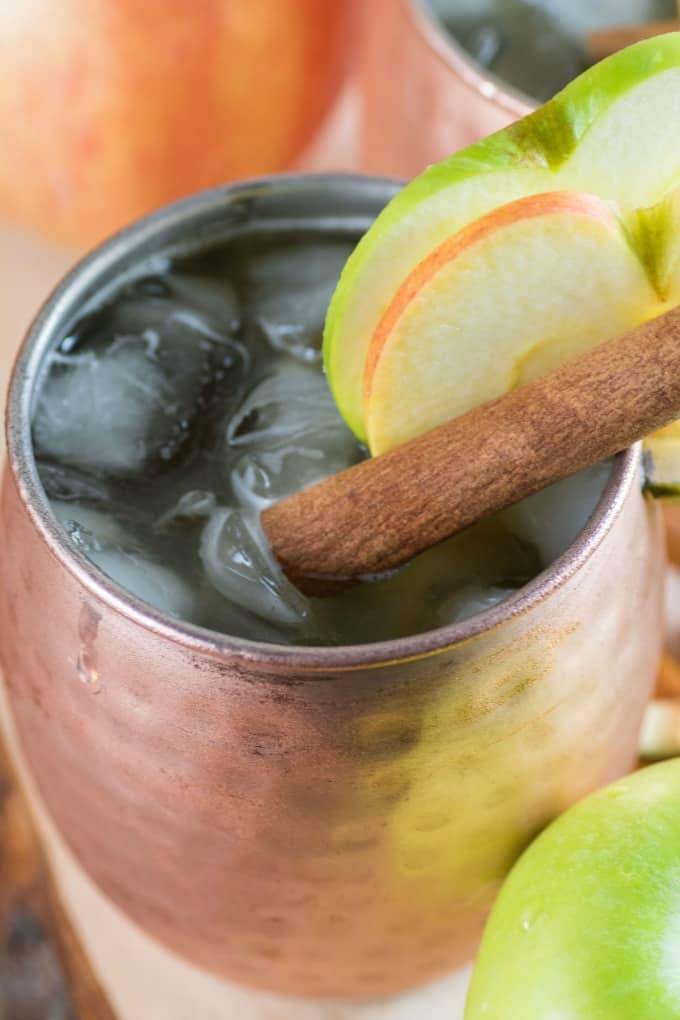 Not all copper mugs are considered equal. At Moscow Muled their copper mugs are 100% handcrafted with care using traditional methods. You will see this in the quality of these mugs.
Their mugs are also carefully and painstakingly hammered by hand to create a gorgeous aesthetic. Every mug will be unique and may have some imperfections which add to the character of the piece. They are of exceptional quality.
Unfortunately, many other manufacturers (mostly those based in India and selling on Amazon, Ebay and Etsy) falsely claim to sell pure copper mugs that are actually plain metal mugs plated with copper.
The copper plating will start to rub off these mugs after only a few months of use. Many of their customers came to them and bought their copper mugs after having a bad experience with one of these manufactures.
While these manufacturers are able to offer their mugs for sale at a lower price than their mugs, they are not the real thing!
What is the Best Recipe for a Moscow Mule?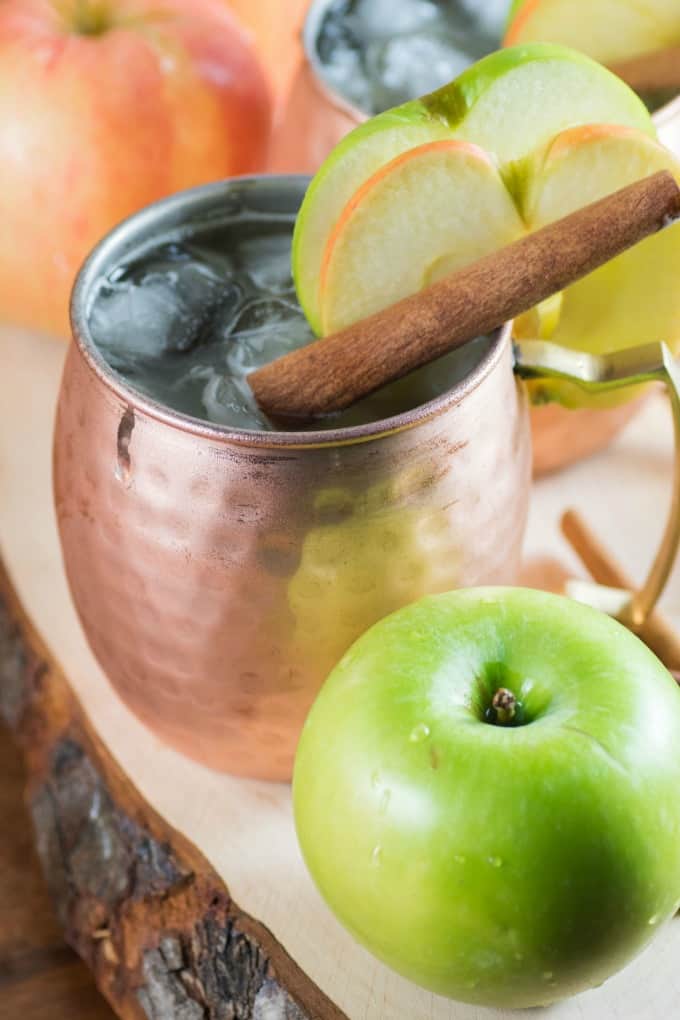 An original moscow mule recipe is made with vodka, ginger beer, lime juice and a wedge of lime over ice. There are many other Moscow Mule recipe variations though!
Although our Cranberry Moscow Mule recipe is much more traditional with vodka and ginger beer we also added in cranberry juice along with frozen cranberries. We started to think outside the box for this cocktail that we have for you today.
I wanted even more holiday flavors and went for delicious apple juice and bourbon blended together. I used for this recipe a really good organic freshly squeezed apple juice that gives you tons of flavor also.
The apple juice blends perfectly with the ginger beer and the bourbon giving you a fantastic fall/holiday libation.
Cleaning Copper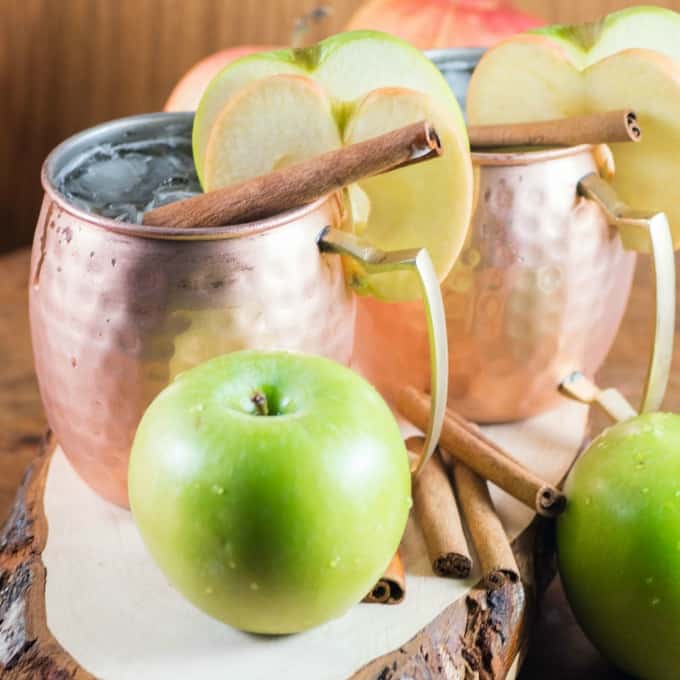 These mugs would be the perfect gift for the holidays. Bring along two as a hostess gift or give a set as a present. Giving a spouse a gift like this has you enjoying them also!!
Both men and women love the look of copper. Care of the mugs is easy! If you don't like them to naturally have their own patina then simply sprinkle a pinch of salt on a slice of lemon, allow the salt to dissolve, and then gently rub it on the surface of your mug.
The lemon and salt will form a mixture that will naturally remove the patina and therefore restore the copper's shine. Once done, rinse with water and dry well.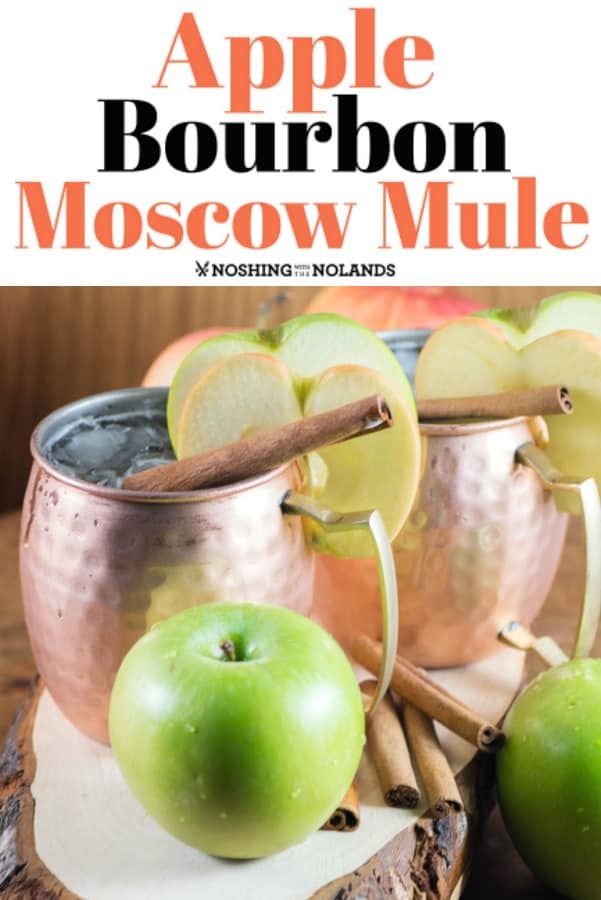 Follow along with the fun at Moscow Muled on Facebook, Pinterest, Twitter and Instagram.
The giveaway is open to Canada and mainland US for two Moscow Muled copper mugs. Contest will be open until October 15, 2018 at 12:00 am at which time a random winner will be chosen. When the winner is selected they have 48 hours to respond to the email or a new winner will be chosen.
a Rafflecopter giveaway

Apple Bourbon Moscow Mule Recipe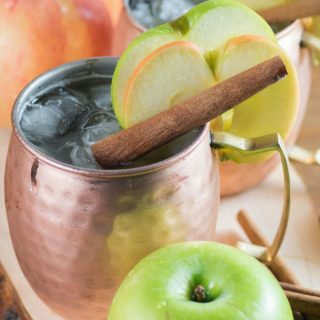 Apple Bourbon Moscow Mule Recipe
Yield: 1 cocktail
Prep Time: 3 minutes
Total Time: 3 minutes
This Apple Bourbon Moscow Mule Recipe takes this classic cocktail to a whole new level. Perfect for the holidays too!
Ingredients
5 oz. organic freshly squeezed apple juice
2 oz. bourbon
5 oz. ginger beer
Ice
Apples for garnish
Instructions
In a Moscow Muled copper mug pour all the ingredients over ice. Stir well and garnish with apple slices.