We are in our last couple of days of our #KitchenAid #Affresh #Giveaway!! I thought I would pair up a fantastic fall muffin, Apple Cranberry Nut Muffins with a steamy cup of coffee for you today. No better way to start your day or have a mid morning or mid afternoon snack than with a delicious muffin and coffee.
This is our second post for this giveaway. Our original is here with a delicious Honey Cake and the easy entry for the giveaway. There is just over a day left so if you are in Canada, come on over to enter to win!!
Thanksgiving was this past weekend and we brewed up a big pot of coffee with our gorgeous new coffeemaker that you can win in our giveaway.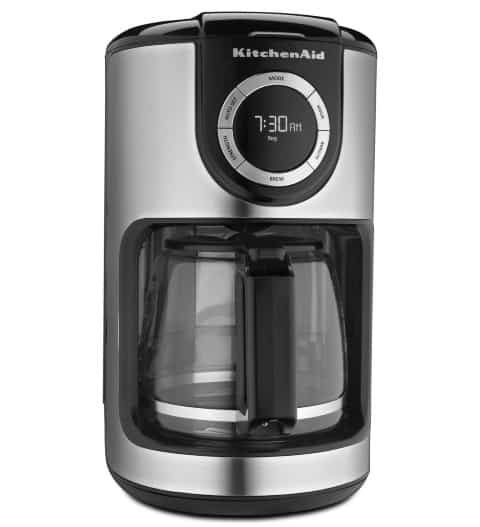 It is a sleek looking machine and sits proudly in our kitchen. After many uses you need to keep a coffeemaker clean or your coffee will be served subpar. There is nothing better than a great cup of coffee but there is nothing worse than a bad one!! Using Affresh Coffeemaker Cleaner will keep your coffeemaker producing great cups of coffee. Calcium deposits (scale) will build up inside a coffeemaker which over time impairs the efficiency of the machine and the quality of the coffee.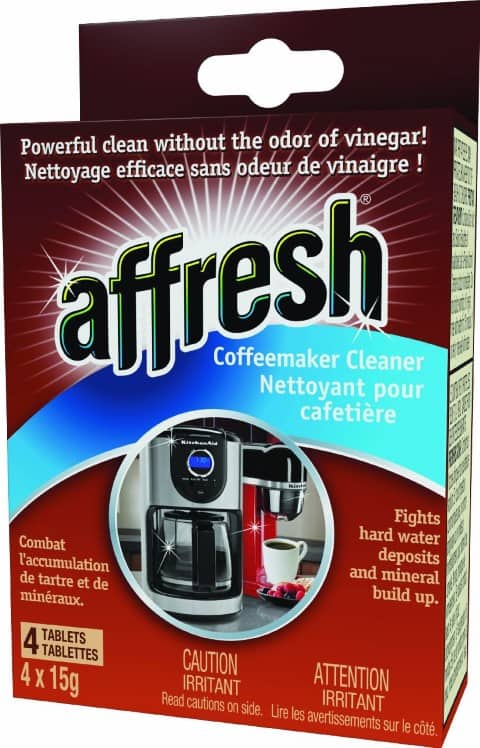 Using Affresh on a monthly basis will descale your coffee machine and keep it at peak performance. We have a single serve coffee maker that was in need of cleaning. The Affresh tablets were super easy to use. Just drop one tablet into the water reservoir filled with water. They fizz away and dissolve quickly. Run the machine a few times and you will see what you have been harboring in your machine, yikes!! After a few rinses you are ready to make great coffee again. The Affresh Cleaner can be used on regular coffee machines and single-serve.
With our giveaway we also have these delicious Apple Cranberry Nut Muffins for you. I love a muffin in the morning with a cup of coffee. A delicious way to start the day!!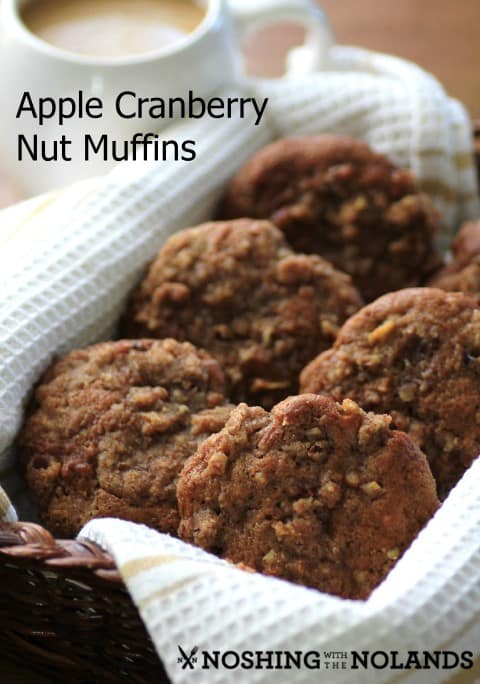 I find fall flavors like apple and cranberry so adoring and why not start your morning off with them!! Add in a nut like pecan and a little streusel topping and you have a fantastic treat.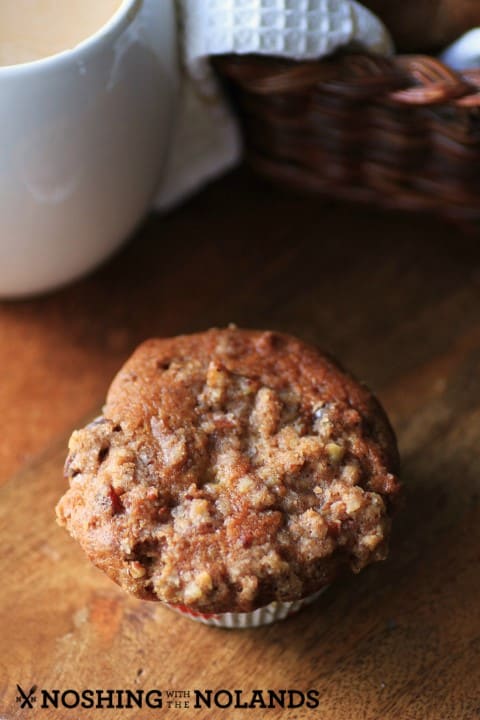 We bought a huge box of honey crisp apples and besides eating them whole, we have done some baking with them also. This is an amazing apple that is so crisp and so flavorful. It goes great in these muffins. Grab a cup of coffee and one of these great muffins, put your feet up and relax a bit. ENJOY!!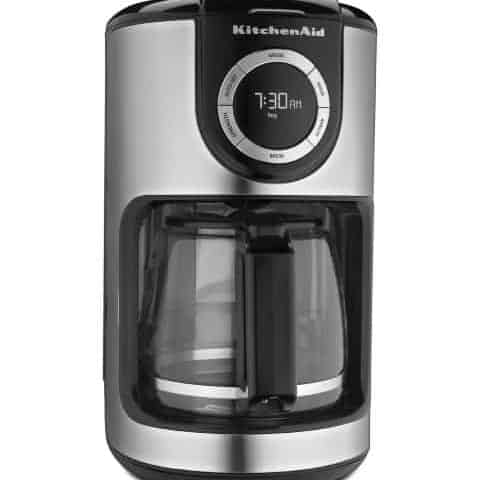 Apple Cranberry Nut Muffins #KitchenAid #Affresh #Giveaway
Yield: 12
Prep Time: 15 minutes
Cook Time: 25 minutes
Total Time: 40 minutes
A delicious fall muffin with the flavors of apple and cranberry.
Ingredients
1 1/2 cups flour
1 tsp. baking powder
1/2 tsp. baking soda
1/4 tsp. salt
1 tsp. cinnamon
1/2 tsp. nutmeg
2 eggs
1/2 cup sour cream
4 Tbsp. butter
1 cup packed brown sugar
1 cup honey crisp or firm sweet apple, chopped
1/2 cup dried cranberries
1/2 cup pecans, chopped
Streusel Topping
1/4 cup chopped pecans
1/8 cup white sugar
1/8 cup brown sugar
2 Tbsp. flour
1/2 tsp. cinnamon
2 Tbsp. butter, melted
Instructions
Line a muffin tin with 12 paper liners. Preheat oven to 375 F.
Sift together the dry ingredients, flour, baking powder, baking soda and set aside. In a bowl of a standup mixer add the eggs, sour cream and melted butter. With a paddle attachment combine and then add the sugar. Continue mixing and slowly add the dry ingredients. Remove the bowl and add the apples, cranberries and nuts. Fold to combine.
Fill the paper liners with the muffin mixture, dividing evenly among the 12.
Combine the streusel topping and divide among the muffins. Bake for 25 min. or until a cake tester comes out clean. Let cool 10 min. then remove to a wire rack to cool completely.
Recipe adapted from Emeril Lagasse