Apple Pecan Buttermilk Quick Bread
Ken bought buttermilk to make pancakes but never ended up making them so he went on a hunt for a great recipe to make buttermilk bread. He found a recipe over at The Kitchn and made this lovely loaf. It was so spectacular when it was still warm out of the oven.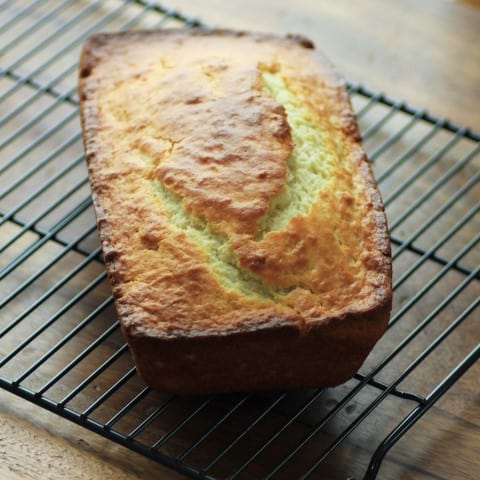 For this recipe head over to The Kitchn. They also suggested some variations and Ken ran with those. These loaves would be great over the holidays to pull out for snack for your company or to be part of breakfast or brunch. The Kitchn has many more variations and these loaves turn out fantastic. We have a few tucked away in our freezer!!!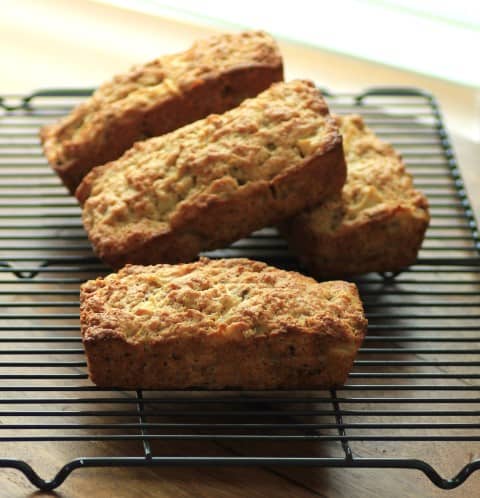 I loved the addition of the pecans and apples, it made a completely different loaf.
Yield: 4 loaves
Apple Pecan Buttermilk Quick Bread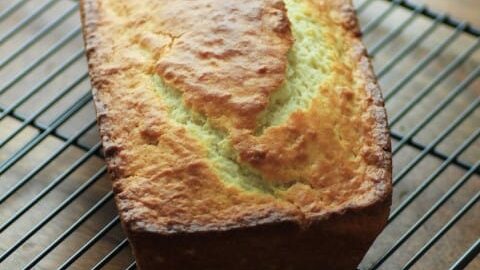 Buttermilk lends a rich and flavorful loaf and the addition of the fruit and nuts adds so much more goodness.
Ingredients
2 cups flour
1/2 cup brown sugar
1 1/2 tsp. baking powder
1/2 tsp. baking soda
1/2 tsp. salt
1 tsp. cinnamon
1/4 tsp. nutmeg
1 cup buttermilk
1 large egg
1/4 cup butter, melted
1 cup diced apples
1/2 cup chopped pecans
Instructions
Preheat oven to 350F. Spray a 4-mini loaf pan with cooking spray. In a stand up mixer with a paddle attachment mix together the butter, buttermilk and egg. Whisk together your dry ingredients, flour, sugar, baking powder, baking soda, salt, cinnamon and nutmeg. Slowly add the dry ingredients to the wet, mixing well. Remove the bowl from the mixer and fold in the apples and the nuts. Do not over mix.
Pour the batter into the prepared pans dividing into four. Bake for 35-40 min. or until cooked through and golden brown.
Let the loaves cool in the pan for 15 min. and then remove to a wire rack to cool completely or slice when they are still slightly warm.
Baked loaves can be easily frozen. Wrap in plastic wrap and then aluminum foil. Store for up to 3 months in the freezer.
Recipe adapted from The Kitchn