Bakery Butter Buns
Want to make fresh buns for dinner but afraid? This recipe will help you out for Bakery Butter Buns!! These buns are easy and so buttery.
I love the smell of bread baking, it is makes such a homey feeling. Your family will love you for this recipe. They are so great with any meal, it is just upped a level with homemade fresh out of the oven buns.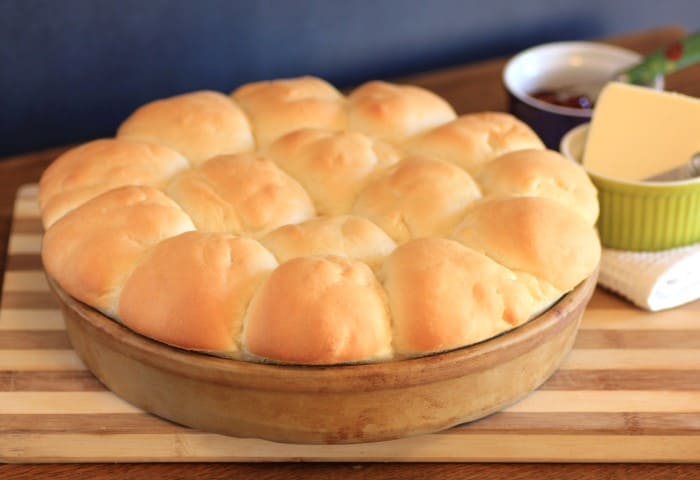 You can have these anytime time of the day, great with some butter and jam too!! I hope you try this recipe. ENJOY!!!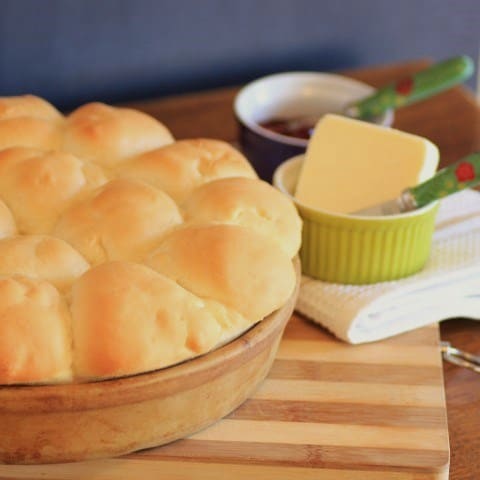 Bakery Butter Buns
Yield: 15 Buns
Prep Time: 2 hours 15 minutes
Cook Time: 15 minutes
Total Time: 2 hours 30 minutes
These wonderful butter buns are easy, and oh so delicious. They are perfect for dinner or by themselves with a little jam!
Ingredients
4 1/2 tsp dry yeast
1/3 cup warm water
1/4 cup each of sugar, and butter
2 tsp salt
1 cup scalded milk
2 eggs, beaten
4 1/2 - 5 cups flour
Instructions
Place the yeast in a small bowl and add the warm water
In a large mixing bowl or stand mixer combine the sugar, butter, salt, and hot milk. Stir to combine and let cool to lukewarm.
Stir the eggs and the yeast into the sugar mixture.
Gradually add the flour, beating well after each addition.
Turn the dough out onto a floured surface and knead until smooth and satiny, about 5 minutes.
Place the dough in a large lightly greased bowl and cover with a tea towel.
Place in a warm spot and let rise until doubled in volume, about an hour.
Form into 15 balls and place them on a greased 11" pan.
Allow the dough to rise again for 1 hour.
Bake for 12-15 minutes at 350 degrees F until golden brown
Notes
Adapted from Gwen's Butter Rich Dinner Rolls.