RW Garcia Artisan Tortilla Chips
RW Garcia Artisan Tortilla Chips-We love tortilla chips here, they are a staple in this household. We always have them. We are lovers of salsa and dips and enjoy making a platter of nachos especially in the fall to watch a football game with or to munch away on while watching a movie. One of our favorite treats is to sit around the TV, as a family and watch a movie with a big bowl of chili and tortilla chips to scoop into it.
I was contacted to try these tortilla chips and happily said yes!!! All their products are made with wholesome, simple ingredients including stone-ground, verified non-GMO corn. They are all gluten free and contain no trans fats, additives or preservatives. I love that they are a family-owned and operated artisan tortilla chip maker for over 30 years!!! That's impressive!!
Most of all I loved the flavors of tortilla chips that they have like this one, Mmmmm Sweet Potato dippers. I am all over those ones!!! Sweet potato is one of my favs!! I love the funky shape too, excellent for dips!!! Sturdy enough to hold a big scoop of guacamole even.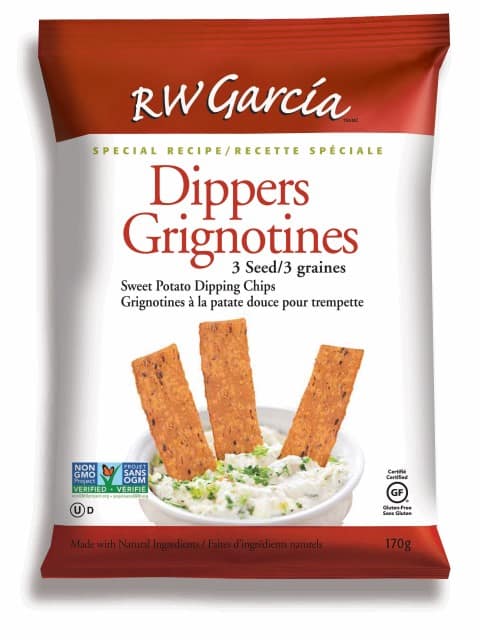 Next up is their Thai Sweet and Spicy Tortilla Chips. These pack some heat which I loved!!! They have the perfect crunch, and it is all about the crunch with me!!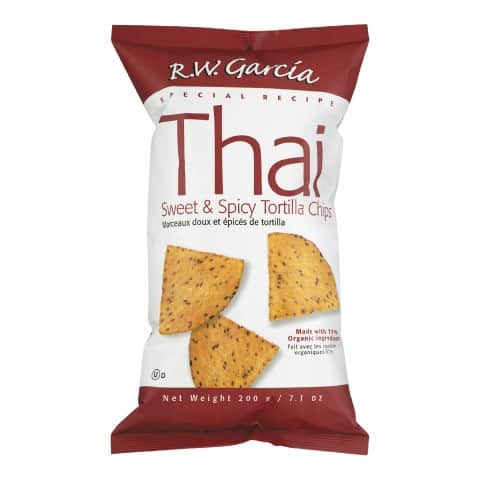 What a unique flavor for a tortilla chip, loved the combination of English Cheddar and Carmelized Onion in this chip. Great with an onion dip. YUM!!!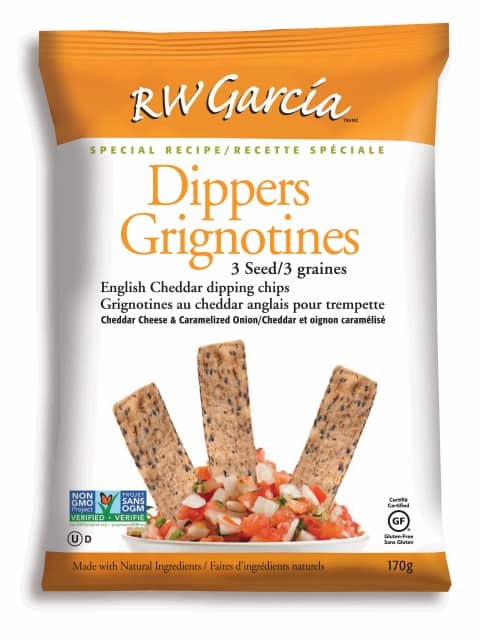 This trio of chips is not only delicious but pretty with all the different colors when served up in a bowl. My fav out of these was the beet and onion, so good!!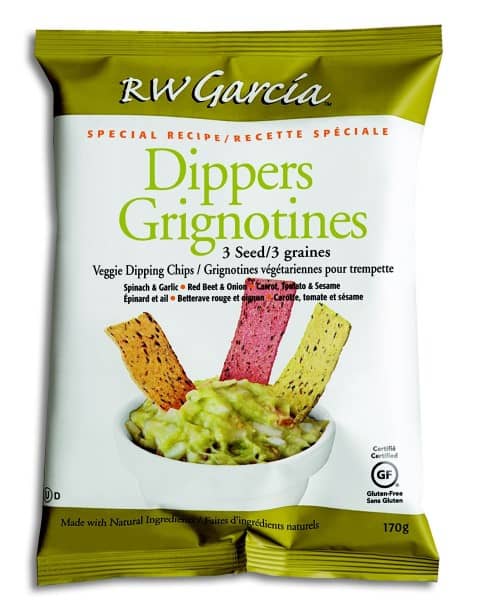 Need just a plain dipper, this one is just flax seed and goes well with everything.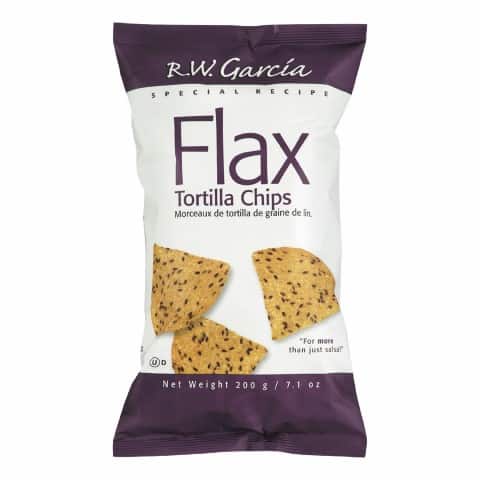 RW Garcia products can be found across Canada at Fairway Market, Tru-Value, Bulk Barn and other grocery chains, as well as at health and specialty stores. Pick up a bag or two or three, you will love their unique flavors and their wholesome goodness. Check out their site also at RW Garcia. ENJOY!!!!