Banana Apricot Walnut Muffins
I have been craving muffins but not those cake-like muffins loaded with calories that should be a dessert rather then a breakfast item. I found a great banana loaf recipe in an old bread cookbook called The Laurel's Kitchen Bread Book. I changed this up to suit me and made them into Banana Apricot Walnut Muffins. My family have gone crazy for them. Eating the whole lot without any going into the freezer even. Usually I am the only one left eating muffins after the first day but these everyone loved. They are also refined sugar free, dairy free and egg free, but you would never know as they are super moist and delicious.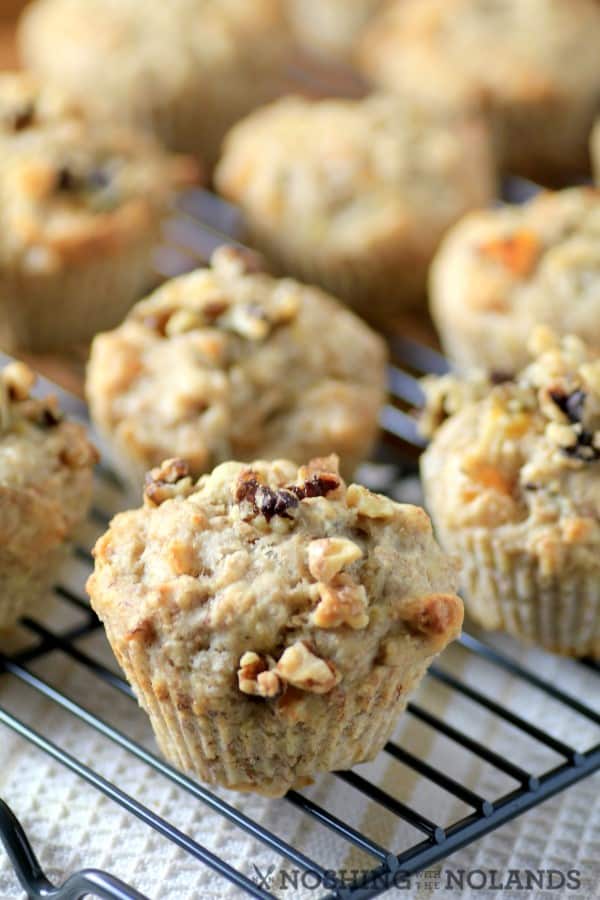 I am kind of a nutty gal, well, you know that already if you know me but I mean, I love nuts. Adding a few not only gives you fantastic flavor but bumps up the nutritional value of any muffin. Some of the muffins have a few walnuts scattered on top and some are left plain. Either way they are delicious!!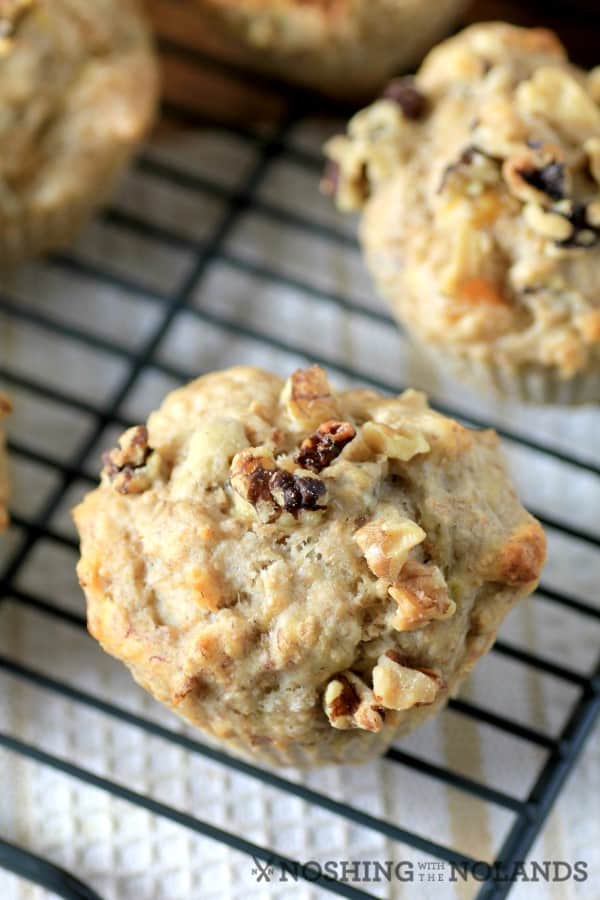 The muffins are super moist not from oil, butter, or eggs but bananas, there are two full cups of bananas in these muffins. That is about 6-7 bananas, I always have some stashed in the freezer.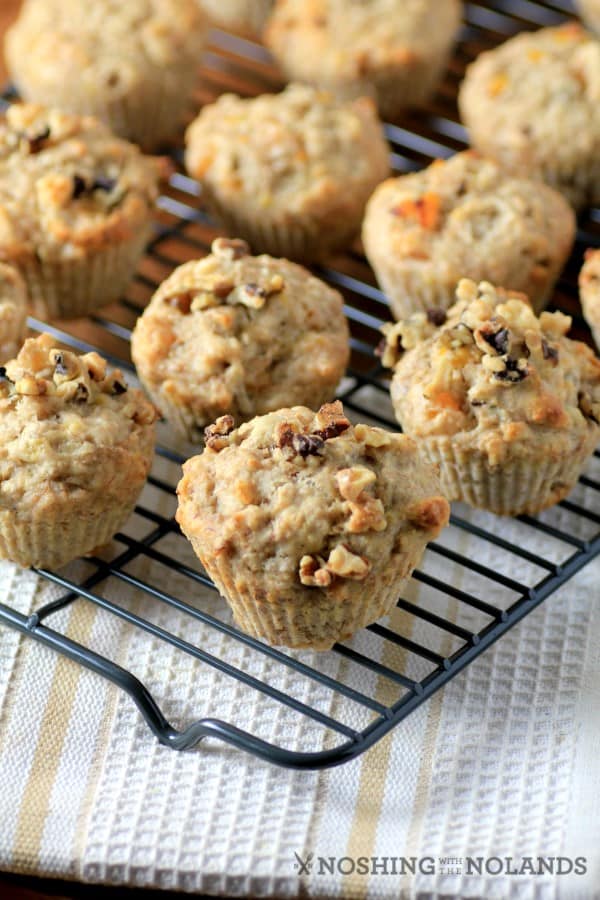 These muffins would also be good with raisins or dates but I love the tartness that a dried apricot adds to the muffin. I used silicone muffin liners for this recipe. The muffins just pop right out of the liners. You can of course use standard paper liners also or just spray the muffin tin with cooking spray and put them directly in.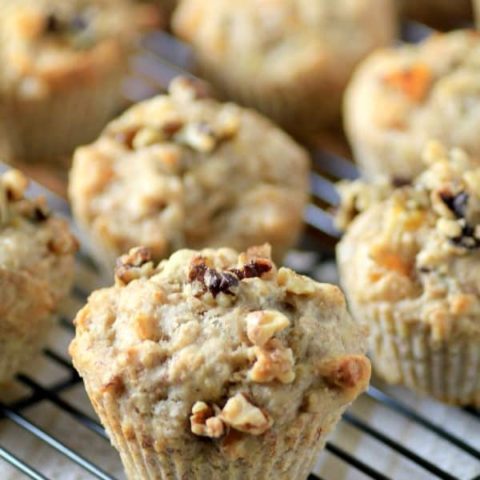 Banana Apricot Walnut Muffins
Yield: 18-20 muffins
Prep Time: 20 minutes
Cook Time: 20 minutes
Total Time: 40 minutes
A very moist muffin from the addition of lots of bananas that also allows you to omit milk and eggs.
Ingredients
1/3 cup honey
3 Tbsp. canola oil
1 tsp. vanilla
1/2 tsp. salt
2 cups mashed bananas (about 6-7 frozen)
2 Tbsp. lemon juice
1 cup whole wheat flour
1 cup pastry or cake flour
2 tsp. baking powder
1/2 tsp. baking soda
1/2 cup chopped apricots
1/3 cup chopped walnuts, plus more for topping
Instructions
Preheat oven to 350F. Line a muffin tin with 20 liners. Mix honey, oil, vanilla and salt in a large bowl. Add the bananas and the lemon juice. Whisk the flours, baking powder, and baking soda together, add to the banana mixture. Fold in the nuts and apricots. Sprinkle the muffins with the more nuts if desired.
Spoon the batter into the prepared muffin tins and bake for 18-20 min. Let cool in the muffin tins for 5 min and then remove to a rack to completely cool. Store in an airtight container for a few days.