Cornmeal Griddle Cakes #BreadBakers
We are with #BreadBakers today with our Cornmeal Griddle Cakes. These are fun to make and it was Ken's assignment as it usually is with this group. He is the bread baker, pancake maker in this house. I leave it to him as he is very good at it!! I would like to thank Anshie from Spice Roots for hosting this wonderful event!! I love the theme of griddle cakes!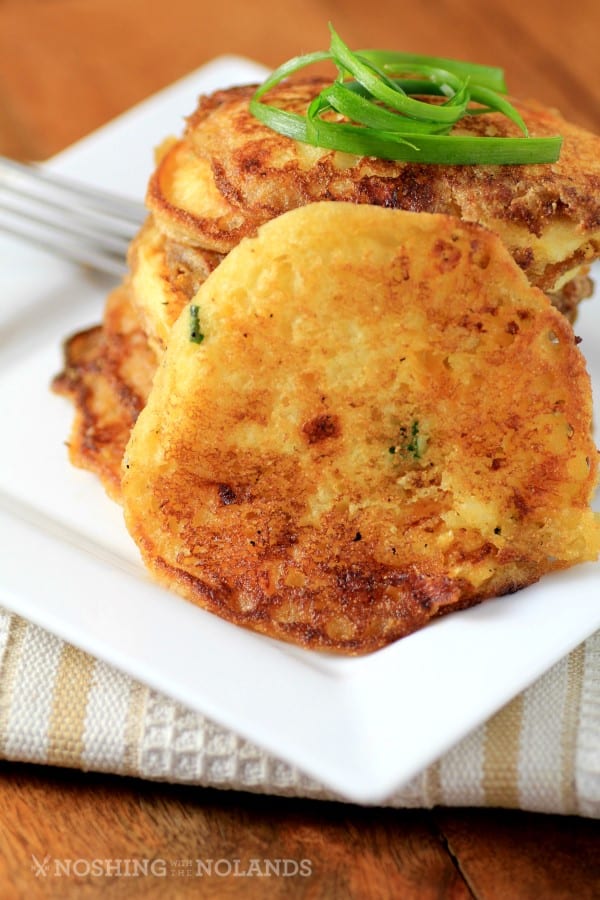 These griddle cakes are lush, rich, and scrumptious. They have the added goodness from cheddar cheese and green onions. They make a great southern side dish to go with so many dishes. They sop up gravy or sauce and can be topped with many delicious types of meat like pulled pork, BBQ chicken, or crispy bits of fish or brisket. Another name for these is hoecakes.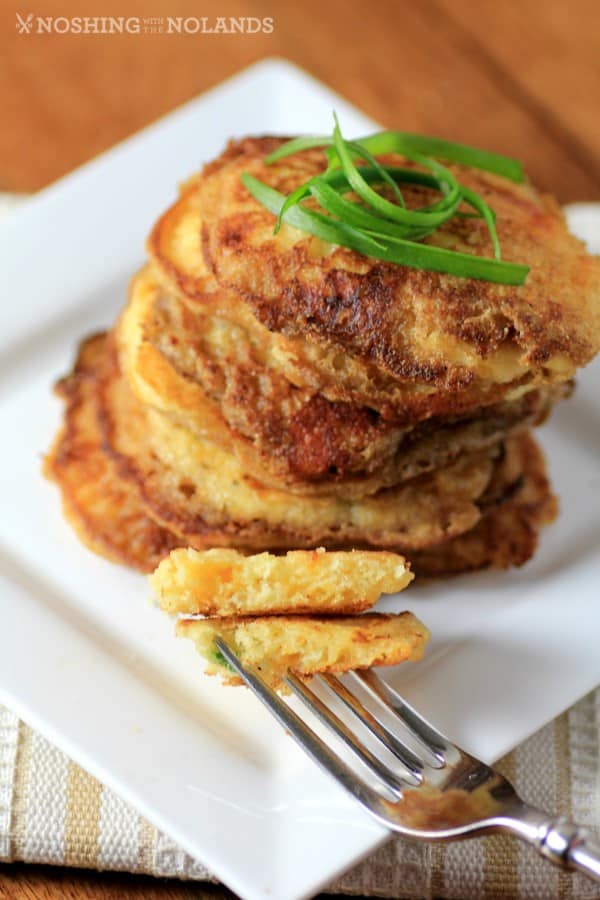 They should be cooked in hot oil but we also added a bit of butter for flavor. They are crispy on the outside and soft and tender on the inside.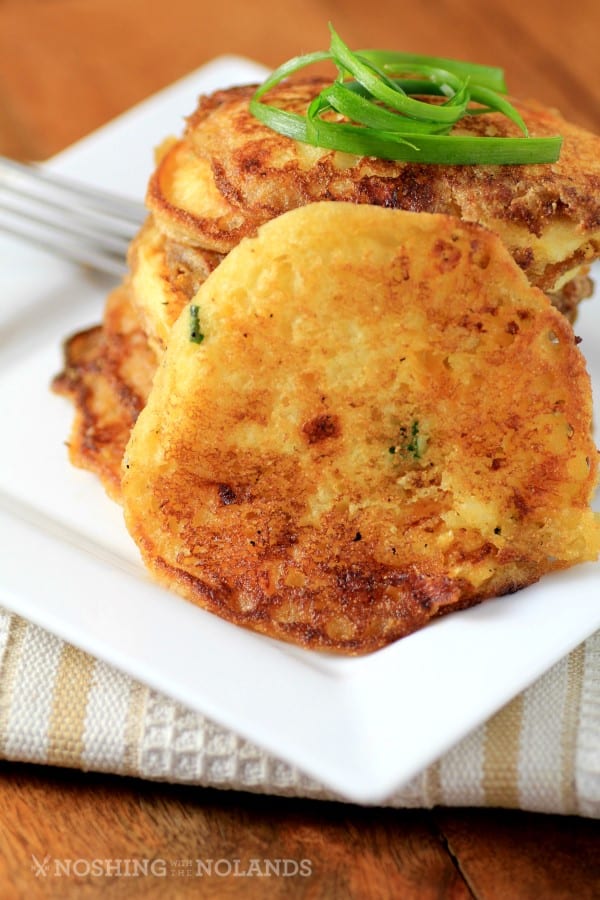 Cornmeal Griddle Cakes #BreadBakers
Yield: 16 servings
Prep Time: 10 minutes
Cook Time: 5 minutes
Total Time: 15 minutes
Cornmeal Griddle Cakes are bumped up with the addition of green onion and cheddar cheese, crispy on the outside and tender on the inside. They would be perfect with any Southern BBQ!
Ingredients
1 cup cornmeal
1 cup flour
4 tsp. baking powder
1 1/2 tsp. salt
1 egg, beaten
2 1/2 cups milk
1 cup cheddar cheese, grated
3 green onions, finely chopped
2 Tbsp. butter, melted
Oil for frying
Butter for frying
Instructions
Whisk dry ingredients together in a large bowl. Whisk egg and milk together and add to the dry ingredients. Whisk in the melted butter. Fry in oil and butter until golden brown on each side. Serve hot.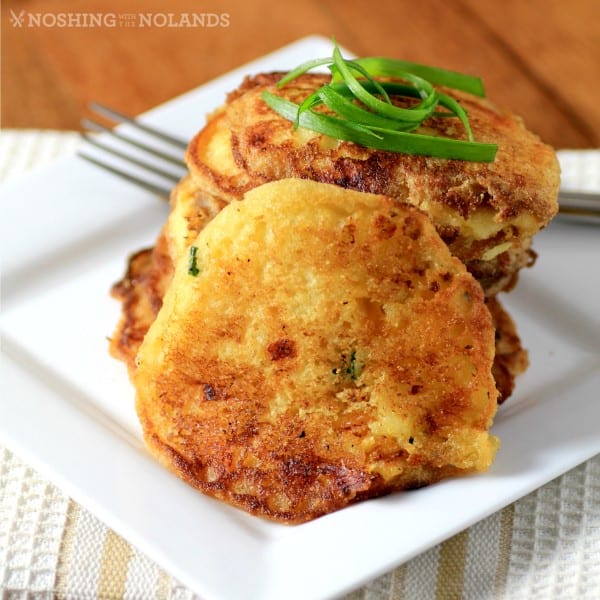 Come and check out all the amazing griddle bread we have for you today, all sound completely amazing!!
Griddle Breads
#BreadBakers is a group of bread loving bakers who get together once a month to bake bread with a common ingredient or theme. Follow our Pinterest board right here. Links are also updated each month on this home page.
We take turns hosting each month and choosing the theme/ingredient.
If you are a food blogger and would like to join us, just send Stacy an email with your blog URL to [email protected].