Best Ever Easy to Make Brownies
Don't you just love brownies? I hadn't made them in awhile, so I decided to whip up a pan of Best Ever Easy to Make Brownies, when my daughter was going away to our friend's cabin. This recipe is not only easy to make but delicious and right between a cakey and fudgy brownie giving you the best of both worlds.
Brownies have been a very popular dessert for over a hundred years both here in Canada and in the US! To get the best tasting brownie I suggest you use the best available cocoa you can find, as that is where all the flavor will be coming from!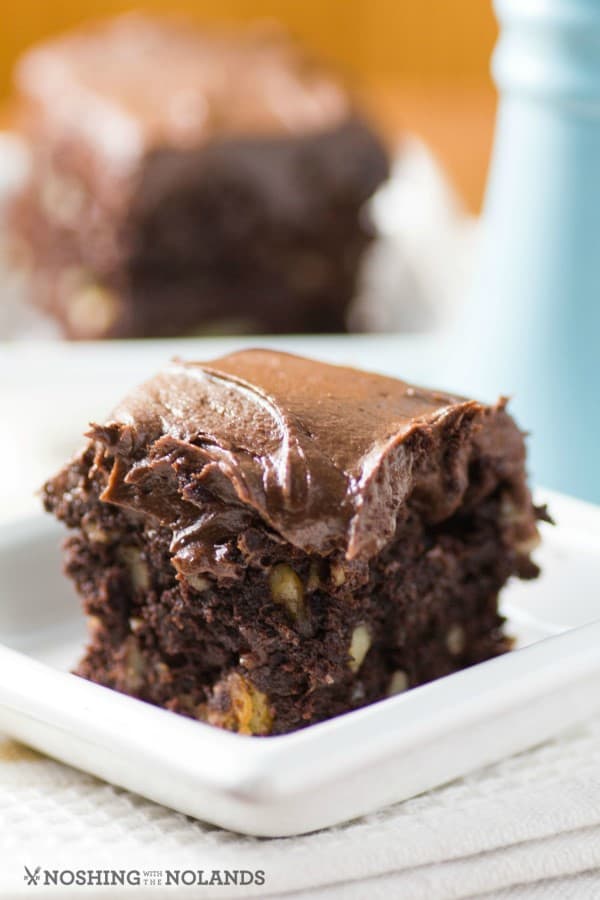 Rich and fudgy, nutty and cakey, with a decadent yet simple frosting. You will want to make pans of these brownies, some to share and some to keep!!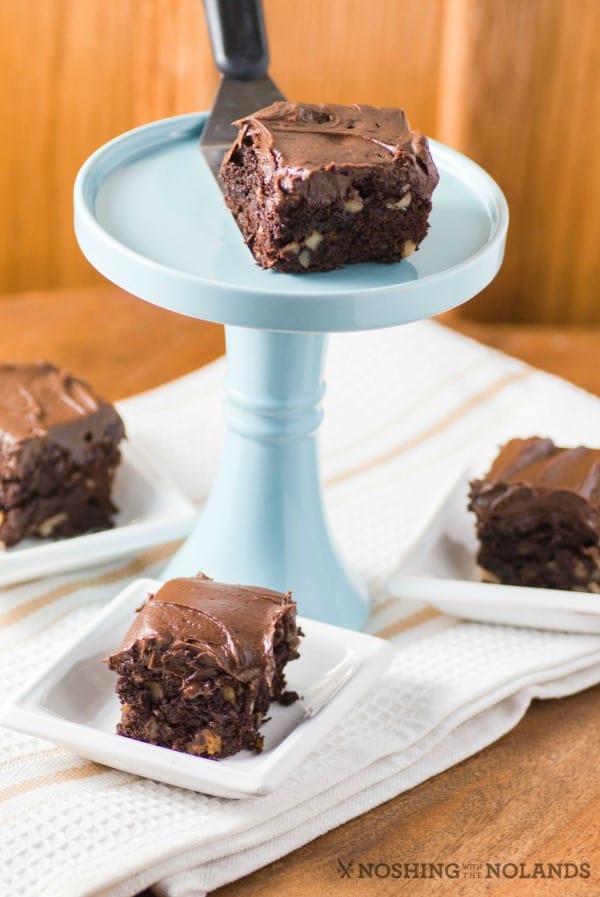 Brownies are a treat that both young and old love. There are equally enjoyed as a snack to a dessert. They are portable kept in their baking dish or sliced into squares and placed in a container so they make the perfect picnic companion or pot luck item too!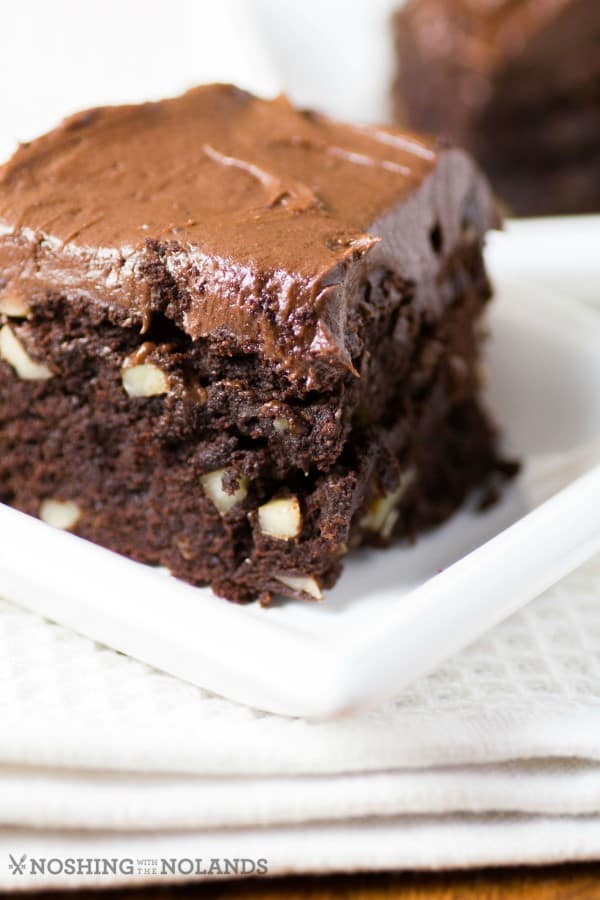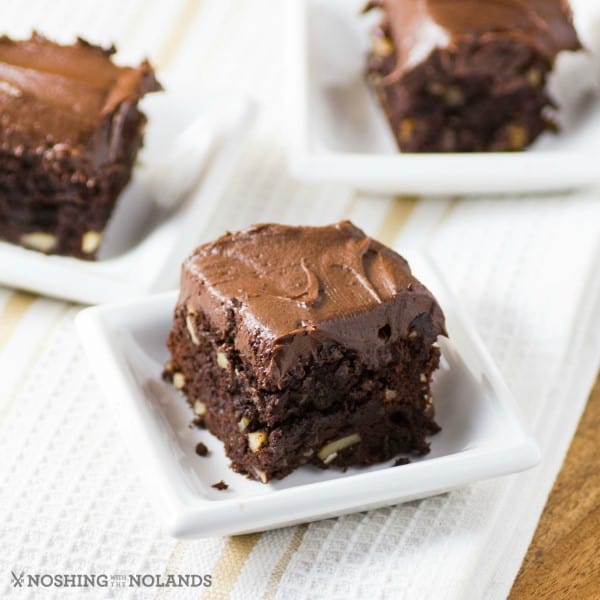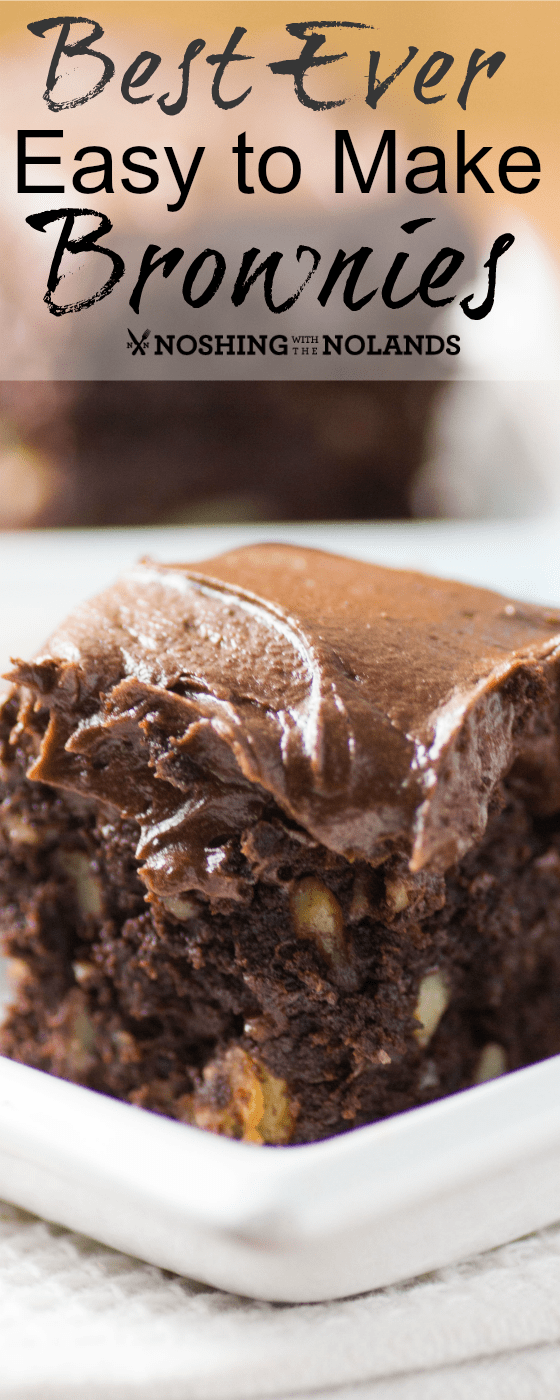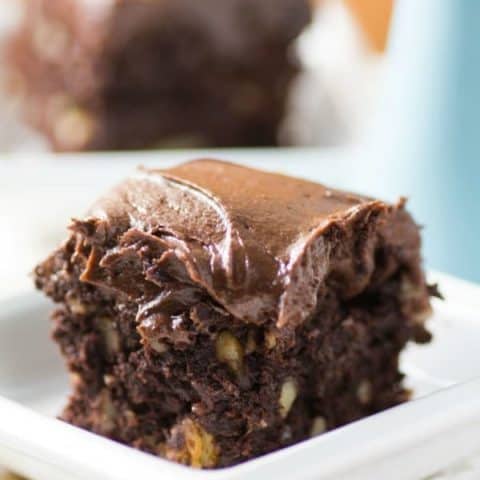 Best Ever Easy to Make Brownies
Yield: 16 brownies
Prep Time: 20 minutes
Cook Time: 30 minutes
Total Time: 50 minutes
These Best Ever Easy to Make Brownies are the perfect balance between fudgy and cakey and are topped with a gorgeously rich frosting.
Ingredients
3/4 cup butter, melted
1 cup sugar
1 tsp. vanilla
3 eggs
3/4 cup +2 Tbsp. cocoa
3/4 cup flour
1/2 tsp. baking powder
1/4 tsp. salt
1 cup chopped walnuts
Frosting
6 Tbsp. butter
5 Tbsp. cocoa
2 Tbsp. honey
1/2 tsp. vanilla extract
1 1/2 cups powdered sugar
2-3 Tbsp. milk
Instructions
Preheat oven to 350F. Grease and line a 8x8" pan with parchment paper, leaving edges out to easily remove the brownies after baking.
Pour butter into a large bowl of a standup mixer. Add the sugar and vanilla and mix. Add in eggs one at a time, beating well after each. Add cocoa and beat well. Whisk together the flour, baking powder and salt. Add to the mixture, beating well. Remove the bowl from the mixer and fold in the nuts. Pour into prepared pan. Bake for 2O-25 min or until done, don't over bake. Cool completely on a cooling rack.
For the frosting beat together the butter, cocoa, honey and vanilla in a medium bowl until blended. Slowly add the powdered sugar and milk, beat to desired consistency. Ice the cooled brownies and cut into 16 squares.