Chocolate Rum Balls #CreativeCookieExchange
Today for you for Creative Cookie Exchange I am sharing a recipe for Chocolate Rum Balls. The theme this month is Drunken Cookies and hosted by Laura from The Spiced Life. These are decadent little cookies that can be shared at any time of the year. Great for an adult indulgence while the kiddies have sugar cookies!! This makes a nice light dessert too when all you need is a little sumpin sumpin. Rich, decadent, alcohol-infused, chocolate balls. They will hit the spot for many a reason!!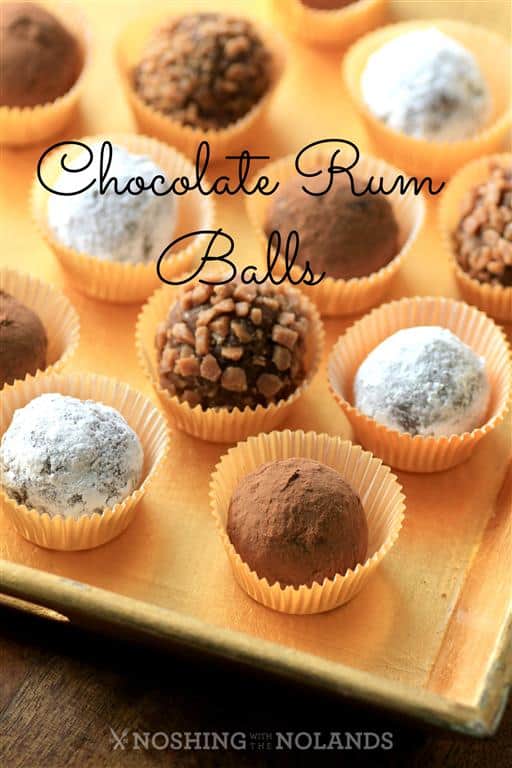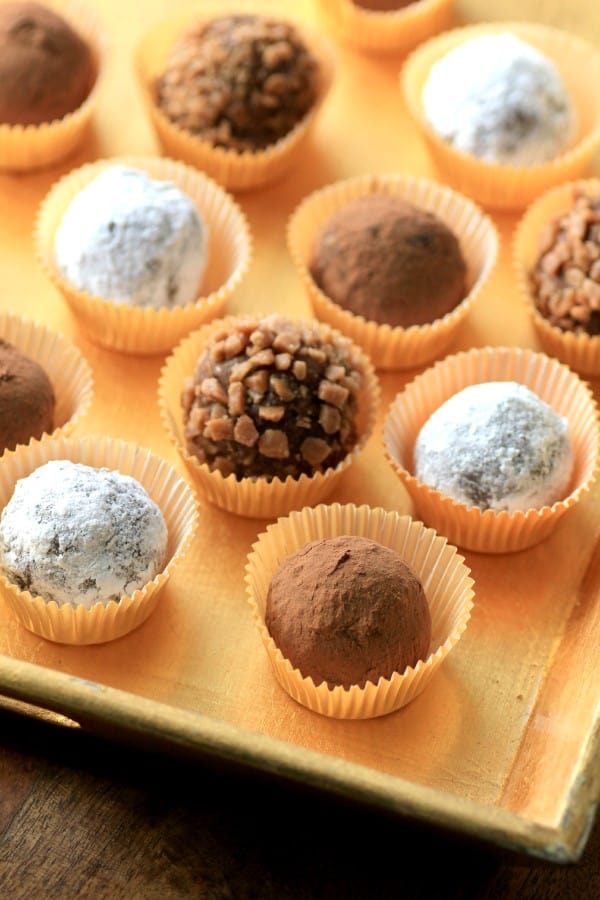 They are so easy to make, all done in a food processor and they are no-bake. Roll them in your favorite cocoa, icing sugar, nuts, sprinkles or bits. I used icing sugar, cocoa, and Hershey's Toffee Bits.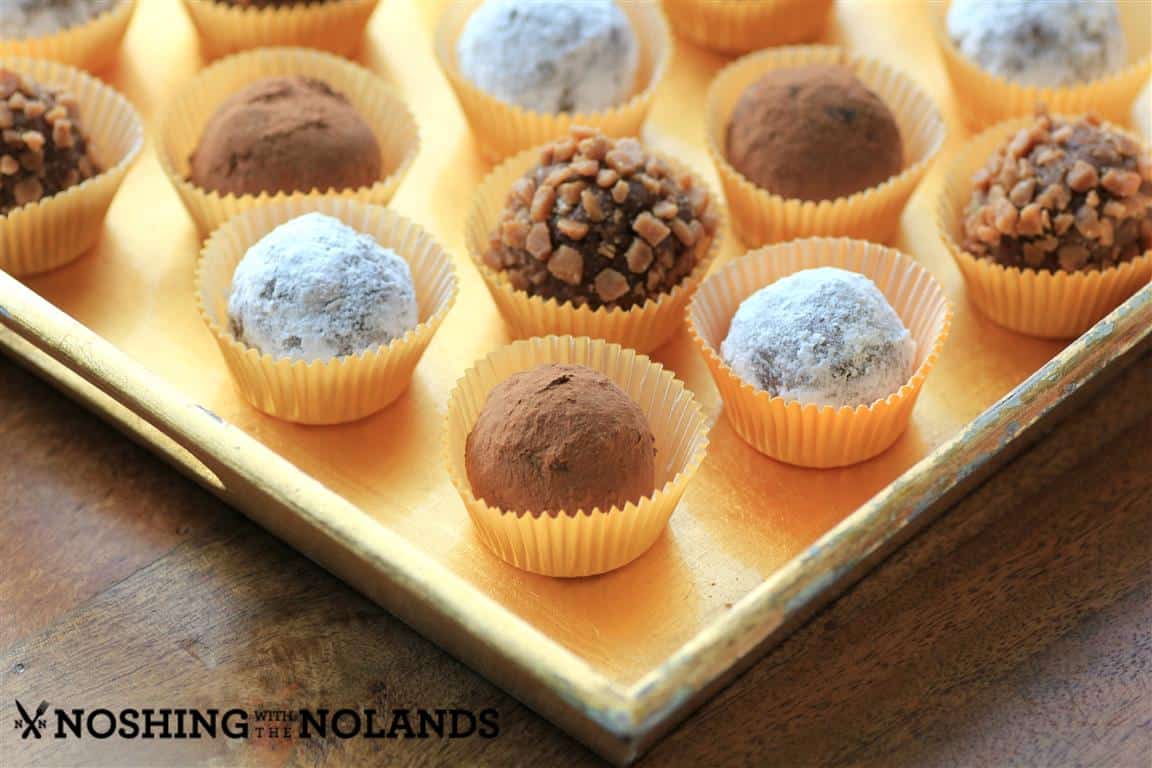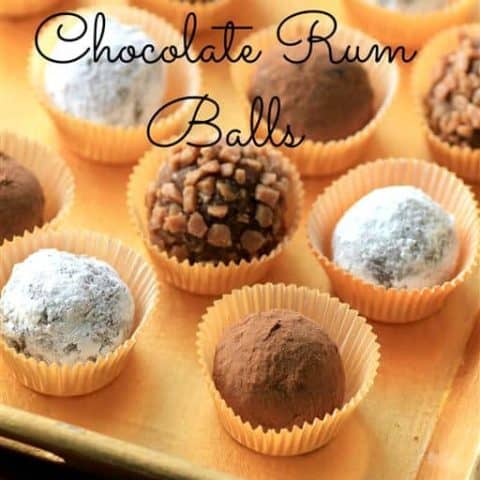 Chocolate Rum Balls
Yield: 24
Prep Time: 20 minutes
Total Time: 20 minutes
A delicious and very easy rum ball all made in a food processor.
Ingredients
2 1/2 cups vanilla wafers or 250 gm.
1/2 cup pecans
2 Tbsp. cocoa
1 cup icing sugar
1/2 cup amber rum
1 Tbsp. Kahlua
2 Tbsp. while corn syrup
Toppings, icing sugar, cocoa powder, toffee bits, nuts, jimmies, colored sugar.
Instructions
Place the vanilla wafers and pecans in a food processor, whirl until finely crushed. Add the icing sugar and cocoa and blend.
In a small bowl mix together the rum, Kahlua and corn syrup. Pour into the food processor while it is running. Stop when it is all just mixed together.
Roll into balls and dredge in your favorite topping. Store in a tin until ready to serve.
Recipe adapted from Food.com.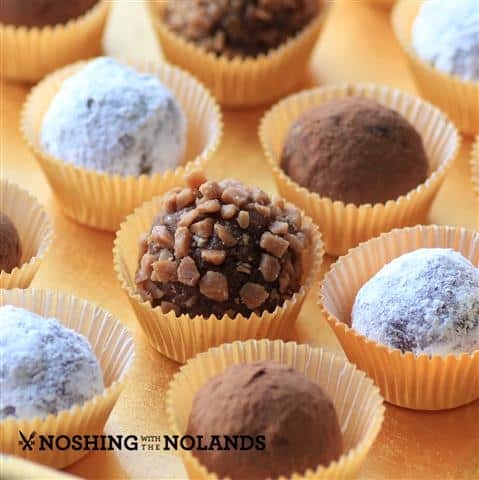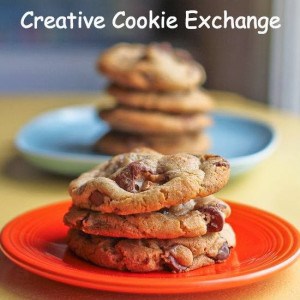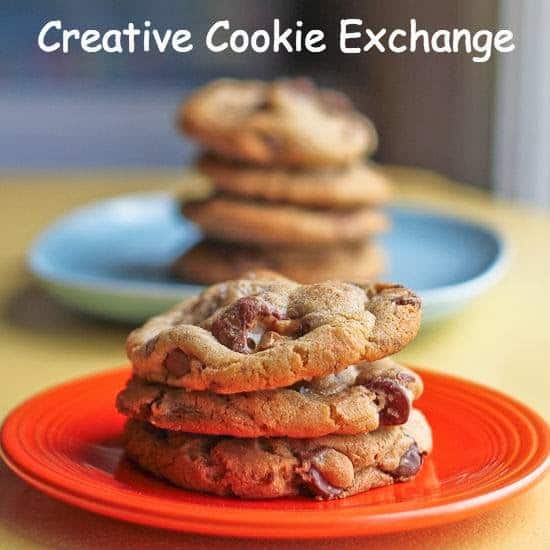 The theme this month is Drunken Cookies! Cookies made with booze and/or inspired by booze, we have them all! If you are a blogger and want to join in the fun, contact Laura at the spiced life AT Gmail DOT com and she will get you added to our Facebook group, where we discuss our cookies and share links.
You can also just use us as a great resource for cookie recipes–be sure to check out our Pinterest Board and our monthly posts (you can find all of them here at The Spiced Life). You will be able to find them on the first Tuesday after the 15th of each month! Also, if you are looking for inspiration to get in the kitchen and start baking, check out what all of the hosting bloggers have made: