Welcome everyone to our inaugural event for #BreadBakers. A new group of bloggers showing you the love of anything and everything bread. Yeast breads, sweet breads, using baking powder for leavening or even unleavened breads. We love bread in this household but hubby is usually the bread baker. I couldn't join this group without him!! Today we are sharing with you Cinnamon Bread!!
This summer our daughter took an advanced baking course and came home with fantastic recipes and amazing treats. In a couple of days I will be showing you all of her very talented creations!! This recipe is adapted from one of the recipes she brought home created by Chef Mona Pinder.
Our first event is hosted by the lovely Renee Dobbs from Magnolia Days. She has the most gorgeous of blogs and I really sincerely want to thank her for all the work she has put into this event to make it happen for you today.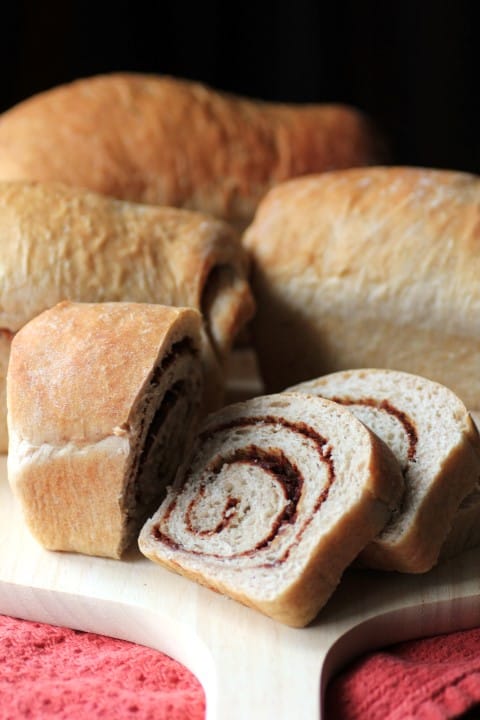 Mmmmm, Cinnamon Bread. Look at that lovely swirl Ken got in his bread. Perfect taste of cinnamon with each bite!!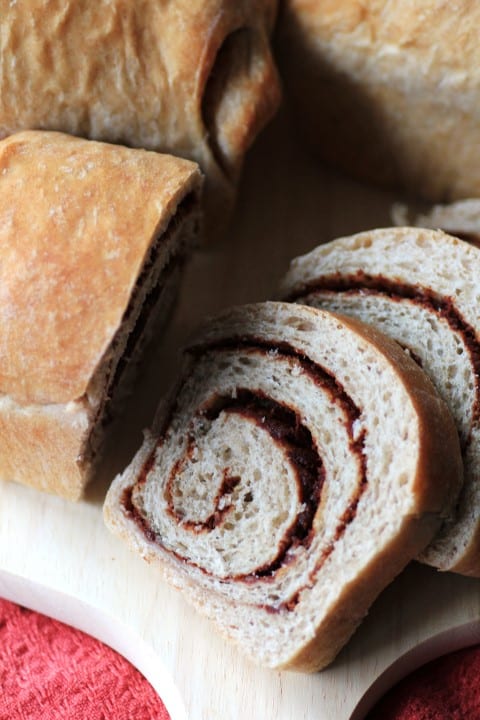 Light and fluffy and baked to perfection!! This recipe is from Amber's baking class but Ken decided to make four small loaves instead of two large ones. We popped a couple into the freezer!!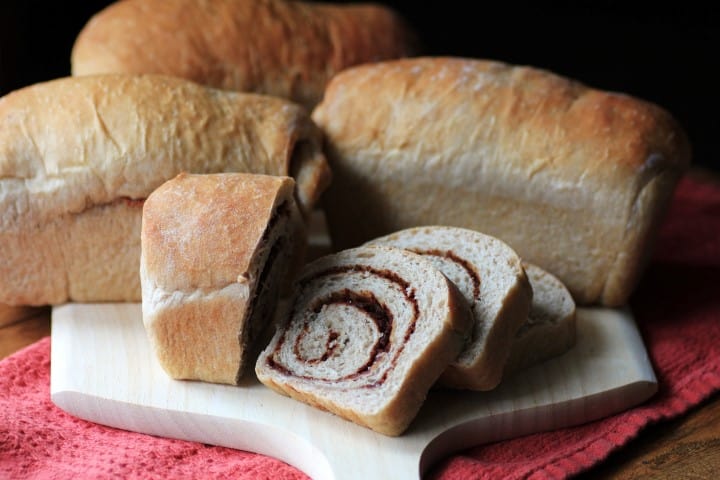 Toasted or not, buttered or honeyed, jammed or jellied. Anything goes with this delicious bread that you can have at anytime of the day!!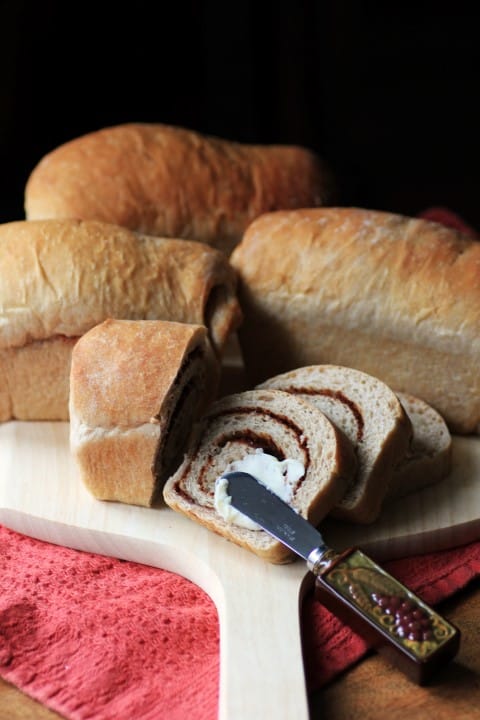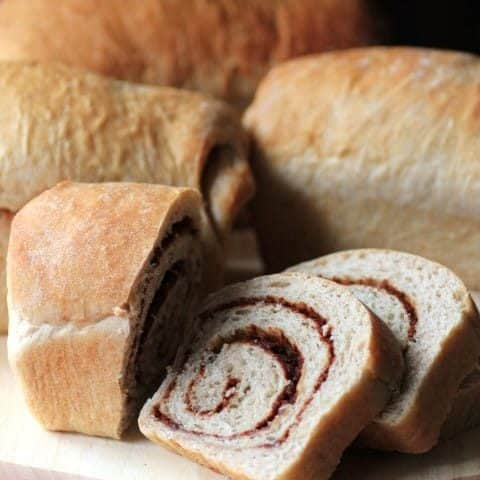 Cinnamon Bread for #BreadBakers
Yield: 4 loaves
Cook Time: 20 minutes
Total Time: 20 minutes
A cinnamon bread great for anytime of the day!!
Ingredients
4 cups all purpose flour, more for dusting
2 Tbsp. sugar
1 Tbsp. cinnamon
2 1/4 tsp. (1 package) instant yeast
2 tsp. salt
1/2 cup milk
3/4 cup room temperature water
1 large egg
3 Tbsp. unsalted butter
Filling
4 Tbsp. cinnamon
4 Tbsp. sugar
4 Tbsp. butter, melted
Instructions
In the bowl of a standup mixer whisk together the flour, sugar, cinnamon, yeast and salt. Then attach the bread hook and add to the mixture the milk, water, egg and butter. Mix on medium speed, scraping down the bowl as necessary, until the dough comes together about 1 min. Turn the speed up to medium and continue to beat for about 5 min. until the dough sticks to the hook. Take the dough out of the bowl and place on the counter and let proof for about 30 min. until it is slightly puffy. Fold the dough over twice and return to the bowl. Cover with a clean dish towel and set in a warm place to rise for about 30 min.
Mix together the cinnamon and sugar for the filling and set aside.
Flour the counter and then divide the dough in fours. Roll out each to a rectangle to 5" by 14" that is 1/4' thick. Paint the dough with the melted butter and sprinkle on 1/4 of the cinnamon/sugar mixture. Start with the short 5" side and roll each of them up. Place each in a 5" by 3" mini loaf pan. Let dough rise for 1 to 1 1/2 hours in the pans covering loosely with plastic wrap.
Bake the loaves in a 375F oven for 20 min. or until browned and hollow-sounding when thumped.
Recipe adapted from Chef Mona Pinder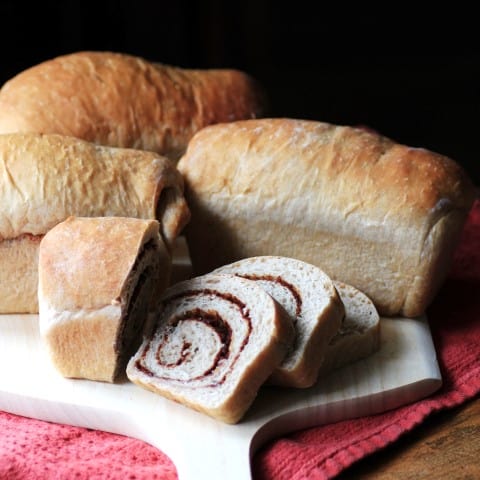 Look at all the wonderful breads we have to share with you today!!
#BreadBakers is a group of bread loving bakers who get together once a month to bake bread with a common ingredient or theme. Follow our Pinterest board right here. Links are also updated each month on this home page.
We take turns hosting each month and choosing the theme/ingredient.
If you are a food blogger and would like to join us, just send Stacy an email with your blog URL to [email protected].